Masters in Aerospace engineering in Ireland
Call now
Highlights of Studying MSc in Aerospace Engineering
Permanent Residence (PR) in just 2 years

Aviation is an evergreen & growing industry with increasing demand for engineers.

More than 250 companies for aerospace, aviation and space sectors are in Ireland.

14 out of 15 worlds largest aircraft leasing companies have the origin base as Ireland.

Tuition fee for master in Aerospace Engineering is just 11L.

Average starting salary after MSc in Aerospace Engineering in Ireland is 36L.

Ireland's aviation employs more than 42,000 full-time workers.

Two years of post-study work permit.
FREE 1 – 1 Unbiased Counselling by IEAC Certified Consultants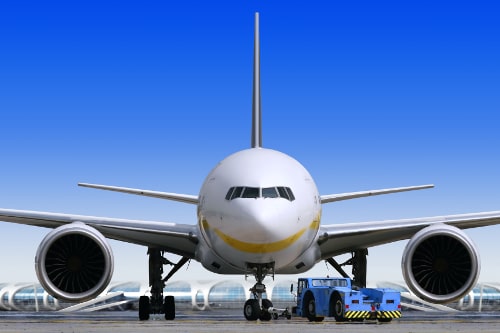 What is Aerospace engineering?
Aerospace engineering in Ireland includes the energizing test of planning and creating machines that can fly. The Aerospace engineering team is answerable for the formation of more up to date, more secure and more vitality proficient, affordable techniques to travel including planes, helicopters, rockets, satellites and shuttle. They contribute to the astonishing universe of air travel where planes that weigh over a large portion of a million pounds can take off into the sky and shuttle can travel 17,000 miles in 60 minutes.
Get all your doubts
clarified now for

Thank you for choosing us
Our experts will get back to you at the earliest
or
Aerospace engineering in Ireland
The universities in Ireland teach the students how to bring ideas into reality by applying the principles of engineering to configure, create and maintain by advanced technology for use in aeronautics, space investigation and defense system. Aerospace specialists in Ireland guarantee that airplane, shuttle and rockets meet wellbeing prerequisites by making new and all the environment friendly plans and assembling techniques. Aerospace engineering is one of the most powerful, continually developing and differing segments of flying and the universities in Ireland can give the students a premise by having a high-flying profession!

If the students take placement either as a part of their course or autonomously during their holidays, it will be esteemed by potential aerospace employers. These aerospace employers will give the students a significant experience and if they perform well they may be even selected as full time employee. The universities in Ireland often arrange some recruitment process.
After course completion
After completing Aerospace Engineering in Ireland, students have a capability to design the airplane with a team, including shape testing, choosing the correct materials for assembling and basic demonstrating. Check the exhibition of an airplane as far as strength and control and create computerized control frameworks for airplane and test them. With the abilities instructed in Aerospace Engineering in Ireland, students can improve the streamlined features of moving aircraft through structure and testing, guaranteeing that the aircraft flies smoother and quicker.

Administer the development of airplane in accordance with exacting wellbeing and structure prerequisites. They are included fundamentally in planning airplane and impetus frameworks and in examining the streamlined presentation of airplane and development materials. Opportunities after doing Aerospace Engineering in Ireland connects the graduates in jobs going from business to designing that are offered by small and medium size endeavors (SMEs). Aerospace Engineering in Ireland is offered as a one year course and is slated for students who have unmistakable fascination for Aircraft, mechanics and arithmetic. Another firmly related program is the Aircraft maintenance engineering in Ireland. This is the main program which offers an EASA Part 66 Category 'An' Aircraft Maintenance License.
Best universities in Ireland
Now-a-days, aeronautical engineering in Ireland has got one of two major. One is aerospace engineering, and astronautical engineering being the second. The top colleges for aerospace designing in Ireland has confined the educational plan in four center modules, three of which speak to the examination venture for the program and Advanced Technical Communication for Engineers. In view of the electives picked, students will be granted a Masters in an expert territory, Aerodynamics and Fluid Dynamics, Aerostructures, Aerospace Computational Methods or a general Aerospace Engineering certificate. Here are the top Universities in Ireland.
University college Dublin
Institute of technology Carlow
University of Limerick
Educational fees of Aerospace Engineering in Ireland
The yearly educational fees for Aerospace Engineering in Ireland vary from €14,000 – 22,500. Colleges that offer Aerospace engineering in Ireland have an educational cost of €22,500. Students will gain practical and theoretical knowledge that who is looking for admission in aerospace engineering in Ireland. Ireland is one of the nations which offer Aerospace engineering at moderate rate.
Eligibility criteria
The minimum eligibility criteria for doing aerospace engineering in Ireland are, the students have to complete 4 years under-graduate degree or in any other related streams. For Indian students, the entry requirement for Master's in Aerospace Engineering in Ireland will be acknowledged as controlled by the Course Director in discussion with standards encircled by the University that is, 65% in four year college education either in Aircraft building or mechanical designing or in a firmly related field. Affirmed accomplishment in TOEFL or IELTS Standard English Language Competency Test is another eligibility criteria for Master's in aerospace Engineering in Ireland.
| Top Universities | Entry Requirement | TOFEL | IELTS | PTE |
| --- | --- | --- | --- | --- |
| University of Limerick | 6.5 CGPA | 90 | 6.5 | 63 |
| University college Dublin | 6.5 CGPA | 90 | 6 | 59 |
| Atlantic Aviation Institute | 6.0 CGPA | 60 | 5.5 | 51 |
Salary for aerospace employers in Ireland
The beginning pay for aerospace specialists in Ireland is €40,000 every year. With at least two years of experience, and an ace's in Aerospace Engineering in Ireland, the compensation can go up to €60000 every year.
Duties of aerospace engineer in Ireland
Job of an aerospace designer can differ based upon their authority zone and business, yet you could be required to:
Apply the standards of science and innovation to make airplane, segments and bolster gear
Research and create structure details and use PC supported structure (CAD) programming to make plans
Manage the get together of airframes and the establishment of motors, instruments and other hardware devices.
Participate in flight-test projects to mark take-off separations, pace of climb, slow down paces, mobility and landing limits.
Resolve the problems that emerge during the plan, improvement and testing forms.
Keep up airplane for full activity including making standard assessments, support, fixes and adjusting.
Quantify and improve the exhibition of airplane, segments and components
Change plans to improve security features or limit fuel utilization and pollution
Collect the data, decipher information and distribute the consequences of explicit activities in specialized report structure.
Convey specialized and administrative exhortation to customers, groups, providers and different experts within the aerospace industry.
Communicate technical and regulatory advice to clients, teams, suppliers and other professionals within the aerospace industry.
All the top universities in Ireland provide the graduates with point by point information on cutting edge techniques in aerospace engineering, including hypothetical establishments, computational and trial strategies and engineering applications. To build familiarity with the open doors offered by current industries and flow inquire about in Aerospace Engineering and its application to current practice.
Get all your doubts
clarified now for

Thank you for choosing us
Our experts will get back to you at the earliest
or