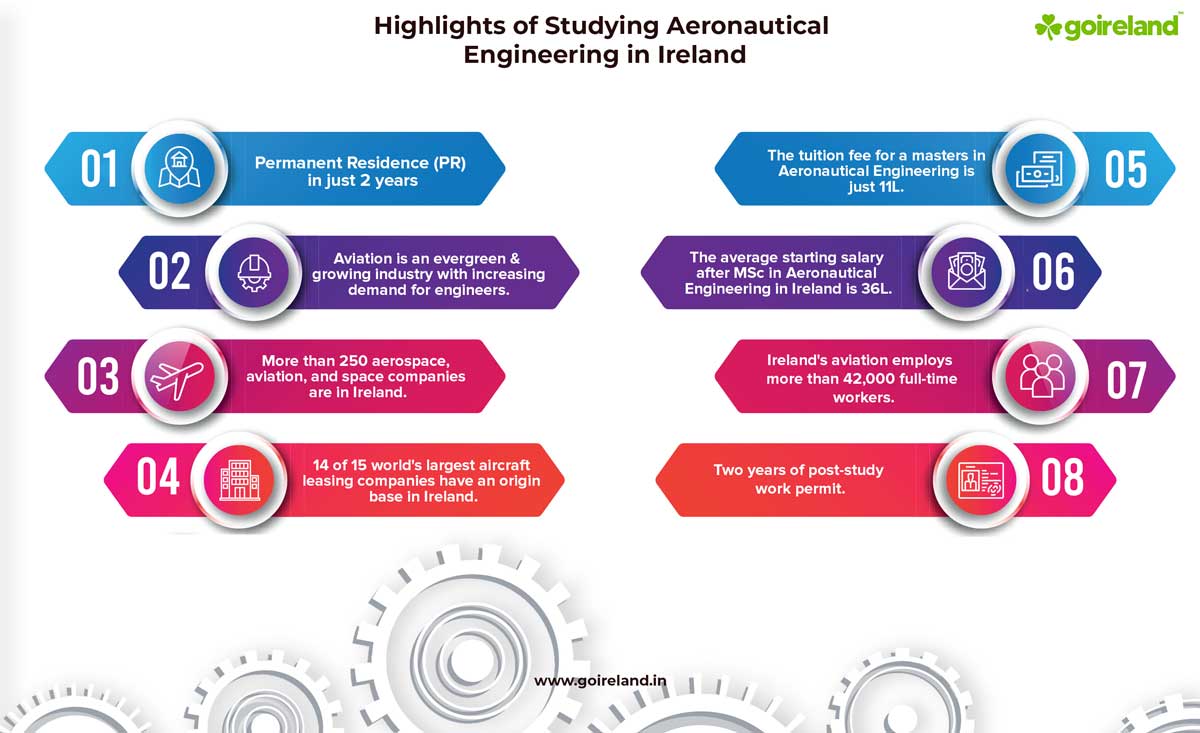 Masters (MSc) in Aeronautical Engineering in Ireland
The urge to study for a Masters in Aeronautical Engineering in Ireland has significantly increased in the last few years. This is justified in all senses, considering the mammoth opportunities awaiting students in Ireland. Nevertheless, GoIreland is one of the most reliable educational consultants where you can procure all authentic information regarding your study Masters (MSc) in Aeronautical Engineering in Ireland. Aeronautical engineering in Ireland deals with the study involving testing, planning, and creating aeronautical machines that can fly without any interruption.

A skilled Aeronautical engineering team full of dedicated professionals is responsible for designing and forming more streamlined, secure, and vitality-proficient advanced technologies for modes of travel, including planes, helicopters, rockets, satellites, and shuttles. They make a more significant contribution to the stunning air traveling universe where aircraft weighing over a massive million pounds take off into the higher sky, such as shuttles reaching 17,000 miles in mere 60 minutes. Aeronautical Engineering Masters in Ireland for Indian Students is a 1-year postgraduate program for full-time, but part-timers can stretch it up to 2 years. Working professionals can always opt for part-time courses so they can work and learn simultaneously.
Aeronautical Engineering has always been a core thing in technology. As such, space companies have started pouring millions of dollars into developing and designing massive shuttles that can take to the higher sky, including space. The Aeronautical Engineering field is supposedly not an easy one to pursue, and aspirants need to work, strive hard, and get educated with ways of beating the challenges implementing their academic experience and expertise where the MS in Aeronautical Engineering in Ireland course degree always plays a very crucial role. As trained aerospace engineers, students must work on massive projects associated with national defense or private aeronautics companies. Aeronautical Engineering paves the way for a fascinating study of creating and designing machines, which will serve its more significant purpose in space for many years to come in the future. MS in Aeronautical Engineering in Ireland is considered a specially curated, top-rated postgraduate program compared to various other verticals of engineering studies. Although the study is a complicated and harder one, it presents an entirely new grade for talented aspirants who adore taking up significant challenges and are experts in solving complex problems related to aeronautics.

The advanced aeronautical program will assist meritorious graduates in developing creative and immersive solutions to complicated technical problems improvising their engineering proficiency and expertise. When students plan on enrolling in this intriguing program, they can significantly enhance their analytical skills, math skills, critical thinking, and business and writing skills because a single power is insufficient to make them dynamic aerospace engineers. Aeronautics engineering comes with a comprehensive curriculum designed to meet every individual upskilling need of an aeronautical engineer. With a predicted economy of more than $80 Billion just from Aeronautical Engineering in Ireland (4.1 Billion annually), you can look forward to a very prospective career post your course completion.
According to reports, Irish lessors are liable for €80 billion in global assets and the massive aviation industry, which is accelerating dynamically from strength to strength. More than 250 reputed companies set up in Ireland have been an integral part of the aerospace, aviation industry and space-tech sectors that employ around 43,000 full-time skilled workers. Alone in 2017, this individual sector, mainly Enterprise Ireland, amassed a substantial boost and is considered Ireland's top independent aircraft operations and maintenance provider, Dublin Aerospace, uncovered elaborate plans to bring 150 new jobs before 2022. This Irish aerospace industry is set to double everything by 2023 with the support of the globally renowned Enterprise Ireland.

Major aeronautics and space organizations are looking for proficient and skilled Aeronautical Engineers who can tackle complicated problems, maintain operations, and design enhanced aeronautical stuff, planes, etc., which makes your prospects double than ever. The increasing need for skilled Aeronautical Engineers for handling aeronautical operations has paved the way for a fabulous career upon completing Aeronautical Engineering in Ireland for International students. Ireland, housing some of the nestled universities for studying Masters in Aeronautical Engineering, like Dublin University, South East Technological University Carlow, Letterkenny Institute of Technology, etc., is the best destination for your future aeronautical goals. Masters in Aeronautical Engineering in Dublin is a handpicked course for eligible students, supported by extensive practical, analytical, and theoretical sessions, and is regarded as a career-shaping master's program for future space travel.
GoIreland's Extensive Footprint in India
Offices across India
250+ Experienced Consultants
Chennai, Coimbatore, Bangalore, Cochin, Hyderabad, Mumbai, Pune and many more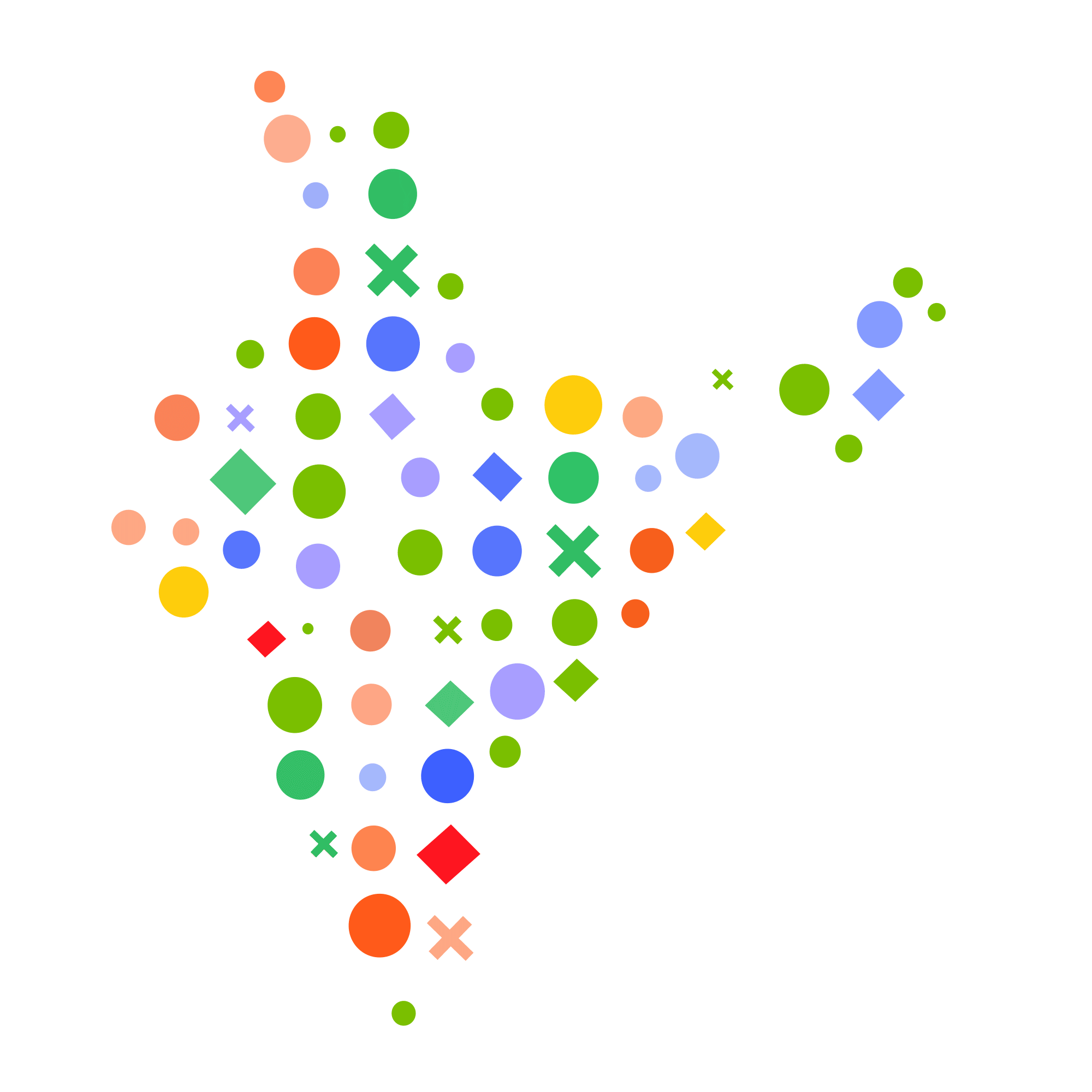 Ireland Aeronautical Engineering Masters (MSc) demands that you have strong academic scores in any science.or mechanical or engineering-related fields before university admission. The Aeronautical Engineering course masters is the main postgraduate program offering EASA Part 66 Category 'An' Aircraft Maintenance License that aims towards equipping students with all the necessary skills and analytical mindset for a successful aeronautical career in the ever-growing aeronautical industry. Students who take this course will better grasp simultaneous and parallel programming methods. Hence, they can design, create, maintain, and eliminate flaws in all aeronautical verticals or be specific to real-world aeronautical problems. It helps you implement advanced Aeronautical Engineering problem-solving systems by improvising streamlined technologies that can be fundamentally skilled in planning out airplane and impetus frameworks, as well as conducting examinations of the streamlined presentation of airplanes and associated aeronautical development materials.
To know about the Requirements
For Masters in Aeronautical Engineering in Ireland, look through the comprehensive details below to become acquainted with all you need to know. For your benefit, we have broken down every bit of data. Any further questions can be sent to a GoIreland consultant.
To know about Costing
Regarding the cost of an Aeronautical Engineering course in Ireland, look out for the details on tuition fees, lodging prices, and other essential charges that are provided below. Any GoIreland academic specialist can provide advice about studying in Ireland at any moment.
Salary After Masters (MSc) in Aeronautical Engineering in Ireland
One of the most prestigious and best post-graduate programs in Ireland, aeronautical engineering masters offer a wealth of alternatives. After Aeronautical Engineering course in Ireland, students can unlock immense employment opportunities in major aerospace companies such as Boeing, Airbus, BAE Systems, Cobham, Mercury Systems, CACI International, Dublin Aerospace, Enterprise Ireland, and many more as proficient aeronautical engineers. The average salary in Ireland after Masters (MSc) in Aeronautical Engineering falls within the range of €40,000 to €60,000 per annum, which varies directly on the employment profile of the student. Working in Ireland after Masters (MSc) in Aeronautical Engineering can offer you an impeccable salary as high as €103,000 per annum in companies like BAE Systems, Cobham, Mercury Systems, CACI International, Dublin Aerospace, Enterprise Ireland, etc.

Masters in Aeronautical Engineering is the most employable degree in Ireland that can lay the foundation for brilliant employment opportunities such as Aeronautical Engineer, Aerospace analyst, aeronautics designer, flight tester, defense expert, military aerospace engineer, maintenance engineer, drafter and many more. The salary range for Masters in Aeronautical Engineering in Ireland is higher than in other European countries. It can hike within the first 2 years upon outstanding performance. The Starting Salary for Aeronautical Engineering in Ireland is usually €40,961 for aerospace engineers at a mid-level organization. If you are a new joiner, you can expect a freshers salary after Aeronautical Engineering in Ireland, ranging from €40,000 to €60,000 per annum, better than most European and non-European countries. The expected salary after studying Aeronautical Engineering in Ireland from top universities does not go below the range of €60,000 per annum in any significant firm in Ireland, according to the report of Employment Bureaus in 2022.
FAQ:
---
Which University is Best for MSc in Aeronautical Engineering in Ireland?

Some of Ireland's top universities for Aeronautical Engineering are Trinity College Dublin, University College Dublin, South East Technological University Carlow, University Cork College, Griffith College Dublin, etc.
---
Is Ireland a good choice for an MSc in Aeronautical Engineering?

According to the 2020 World Rankings, eight significant Irish institutions that offer a master's degree in data science are among the best in the world. In addition, you may make between 40,000 and 60,000 USD per year while paying a typical tuition charge between 11,000 and 23,000 USD.
---
How to Become A Aeronautical Engineer in Ireland?

To excel as an Aeronautical Engineer in Ireland, you need a graduate degree in computer science, aeronautics, engineering, statistics, aerospace, Math, etc. Mathematical and statistical critical-thinking skills are necessary for students in this field.
---
What Can I Do With an Aeronautical Engineering Degree in Ireland?

Students can get employed as senior Aeronautical Engineers, drafters, or aerospace maintenance engineers for both passengers and the military after studying for Masters in Aeronautical Engineering in Ireland.
---
Does Aeronautical Engineering in Ireland Require a Lot of Coding?

You don't need to be an expert programmer to work in aeronautical engineering. However, you must be familiar with mathematical computations, designing software like CAD, and analytics tools. You must be really passionate about maths.
---
Is It Hard To Get A Job As An Aeronautical Engineer?

Aerospace engineering is highly demanding; hence getting a brilliant employment opportunity might take little time. However, a related job, such as an aerospace technician, can help you build your experience and contacts in the industry. After a few years of valuable experience, you may qualify for an aerospace engineering position.
---
How Can GoIreland Help With Aeronautical Engineering Masters in Ireland?

After reviewing their profiles, GoIreland works with the applicants personally to assist them to gain admittance to the colleges of their choice. We also assist you with the financing, housing, and VISA application processes so that you can study in Ireland.
---
What are the fees charged by GoIreland?

Our costs at GoIreland are your contentment and a fulfilling career. For any of the services we provide to students, there are no fees involved.
---
What is your VISA attainment percentage?

GoIreland has a perfect success rate for receiving VISA acceptance because of our tenacious effort. Contact us for additional details.
---
Are you authorized representatives for MS in Aeronautical Engineering Ireland Universities?

Yes, we are licensed to represent prestigious Irish colleges and are committed to assisting you in finding the most credible data.
---
Will I get employment right after completion?

Yes, the top Irish colleges that we represent will assist you in getting the greatest job opportunities when you successfully complete the programme. Based on how well you do, it can offer you attractive internship possibilities. Consult our specialists at GoIreland for more details.
---