Education Excellence
Highlights of Education Excellence in Ireland
Ireland has one of the most educated workforces in the world.

Ranked in the top 10 that meets the needs of a competitive economy.

Ireland aims to make Irish education and training the best in Europe by 2026

200,000 + students enrolled in Higher Education Institutions

Ireland ranks 1st globally for attracting and retaining international talent

Universities ranked in the Top 3% of global institutions
Recognitions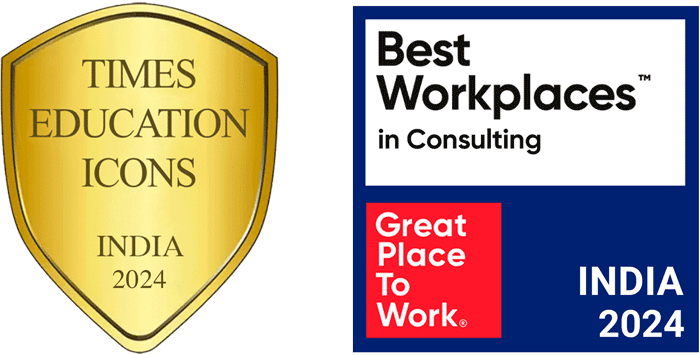 Higher Education System in Ireland ranks among the Top 10 globally. The education system in the world meets the needs of a competitive economy and prepares students for the industry.

Ireland has one of the most educated workforces and has a young crowd with more than school level education. Entry into third-level is generally very high in the Republic of Ireland especially among young adults. Nearly 42% of those aged between 25 and 34, have attained third-level degrees. The third level education, the higher education system in Ireland includes the university sector, colleges of education and private, independent colleges.

The Higher Education Authority (HEA) is the statutory planning and development body for higher education and research in Ireland. The HEA has wide advisory powers throughout the whole of the third-level education sector. It is also the funding authority for the universities, institutes of technology and other designated higher education institutions.

Ireland has 10 Universities, 4 Institute of Technology and few independent schools which provide all levels of education from Bachelors, Masters to PhD. Third level institutions provide specialist education in fields such as information technology, computer science, data science, data analytics, machine learning, artificial intelligence, engineering, medicine, art and design, business studies, theology, rural development, theology, music and law.
We are the Official Representative for Top Ireland Universities
Universities in Ireland
Ireland has 10 universities which has affiliated colleges and offers a wide range of courses over various disciplines including computer science, data science, data analytics, machine learning, artificial intelligence, engineering, arts, humanities, drama and many more.

The list of Top universities in Ireland :
Trinity College Dublin (TCD)
University College Dublin (UCD)
National University of Ireland, Galway (NUIG)
National University of Ireland, Maynooth
Dublin City University (DCU)
University College Cork (UCC)
University of Limerick (UL)
Munster Technological University (MTU)
Technological University, Dublin (TUD)
Technological University of Shannon (TUS)
Institute of Technologies in Ireland
Ireland is known for its development in the field of information technologies. The technological sector includes institutes of technology which provide programmes of education and training in areas such as computer science, data science, data analytics, machine learning, artificial intelligence, business, science, engineering, linguistics and music to certificate, diploma and degree levels. Ireland has 7 Institutes of Technology located around the country. The Technological Universities Act 2018 allows institutes of technology to apply to become a new type of higher education institution with technological university status.

List of Institute of technologies in Ireland:
Dundalk institute of technology (DKIT)
Galway Mayo Institute of technology (GMIT)
Institute of Art Design and technology (IADT)
Institute of Technology Carlow (IT Carlow)
Institute of Technology Sligo (IT Sligo)
Letterkenny Institute of Technology (LYIT)
Waterford Institute of Technology (WIT)
GoIreland's Extensive Footprint in India
Offices across India
250+ Experienced Consultants
Chennai, Coimbatore, Bangalore, Cochin, Hyderabad, Mumbai, Pune and many more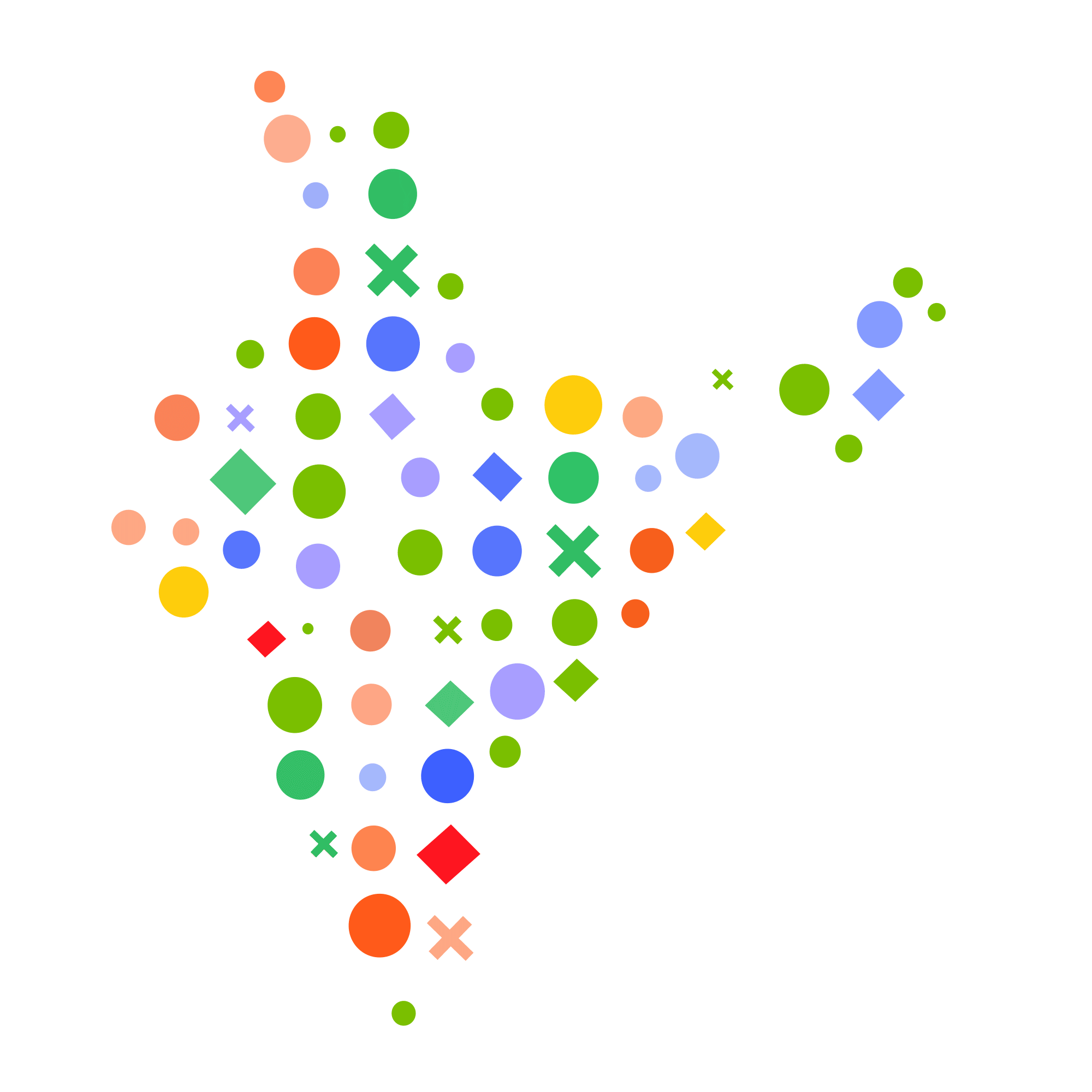 Other Independent Colleges
In addition to State-funded colleges, various fee-paying third-level educational institutions offer courses, mainly in professional vocational training and business. Some of these colleges are linked to universities or professional associations and their qualifications may be accredited accordingly.

Below is the list of colleges in Ireland:
Shannon College of Hotel Management
National College of Ireland
Griffith College Dublin
Griffith College Cork
Griffith College Limerick
Dublin Business School
IBAT College Dublin
and many more.
Colleges of Education
Several colleges of education in Ireland provide specialized training for primary school teachers. They offer a 3-year Bachelor of Education degree and 18-month postgraduate diploma. Post-primary teachers generally do a primary degree, followed by a postgraduate diploma.
Quality of Education in Ireland
Ireland has one of the best education systems in the world in regarding to higher education achievements. The education system in Ireland uses the National Framework of Qualifications (NFQ) to describe levels of educational qualifications. Responsibility for maintaining and developing the framework lies with Quality and Qualifications Ireland (QQI). The NFQ was launched in 2003 and developed by the National Qualifications Authority of Ireland as a means of comparing training and qualifications between institutions of education at all levels. It encompasses learning at primary and second level, as well as acting as a benchmark for required standards for graduates of courses offered by QQI, Dublin Institute of Technology and universities. The framework consists of 10 "Levels", ranging from Certificates at Level 1 which signify initial learning to degrees at doctoral level.
National Framework of Qualifications Ireland
NFQ LEVEL

MAJOR AWARD TYPES

1
Level 1 certificate
2
Level 2 certificate
3
Level 3 certificate
Junior certificate
4
Level 4 certificate
Leaving certificate
5
Level 5 certificate
Leaving certificate
6
Advanced certificate
Higher certificate
7
Ordinary bachelor's degree
8
Honours bachelors degree
Higher Diploma
9
Master's degree
Post-graduate diploma
10
Doctoral degree
Higher doctorate
Eligibility for Higher Education in Ireland
For EU students: A new grading scheme for the Leaving Certificate was introduced in 2017. The new scheme means that the Common Points Scale used by the CAO to determine entry into higher education institutions, has also been revised. Students who have taken the Leaving Certificate examination are allocated points for the results they get in their 6 best subjects at a single sitting of the Leaving Certificate. The points awarded depend on the level of achievement in the subject. A student must also have the particular academic entry requirements (also called matriculation requirements) for the course he or she wants to take. You can find detailed information on the websites of the universities, institutes of technology and colleges of education.
Ireland is open to International students as well as EU citizens
Entry into Higher education institutions is normally done through the CAO or Central Applications Office for EU students. In this way, students wishing to enter university apply to the CAO rather than the individual university. For international students, applications are made through the respective University. Placement in universities or colleges are usually awarded based on results in the Leaving Certificate Examination or any international equivalent. Each university has a minimum entry requirement, usually requiring a pass grade in the related core subject and English language proficiency. Each individual course has further entry requirements, for example, science courses usually require a certain grade in one or two sciences.
Get application fee waiver
by applying through us
I agree to GoIreland terms and privacy policy
or Government Initiatives for Education and Skill Development
The Government of Ireland has devised strategies to make Irish education and training the best in Europe by 2026. There is a very active National Skills Strategy and Action Plan for Education. As part of the strategy, Ireland has followed a few plans.
Increase the number of Technology Graduates : Technology Skills 2022 is Ireland's Third ICT Skills Action Plan and is a collaborative partnership with Government, the education & training system and industry to meet Ireland's ICT skills needs.
Skillnet Ireland : Skillnet Ireland supports over 16,000 companies and provides learning experiences to over 55,000 trainees and aims to increase participation in enterprise training and workforce learning.
Springboard Programme : Springboard+ provides over 9,000 free places on higher education courses in areas of identified skills needs to eligible applicants, whether they are employed, unemployed or re-joining the workforce.
Future Jobs Ireland : Targeting a doubling of the lifelong learning rate by 2025 under Future Jobs Ireland
People also search for,
Education excellence awards india
Foundation for excellence in education
education excellence quotes
educational excellence definition
texas educational excellence
educational excellence award
exploring educational excellence
educational excellence tamu
national education foundation
excellence in higher education