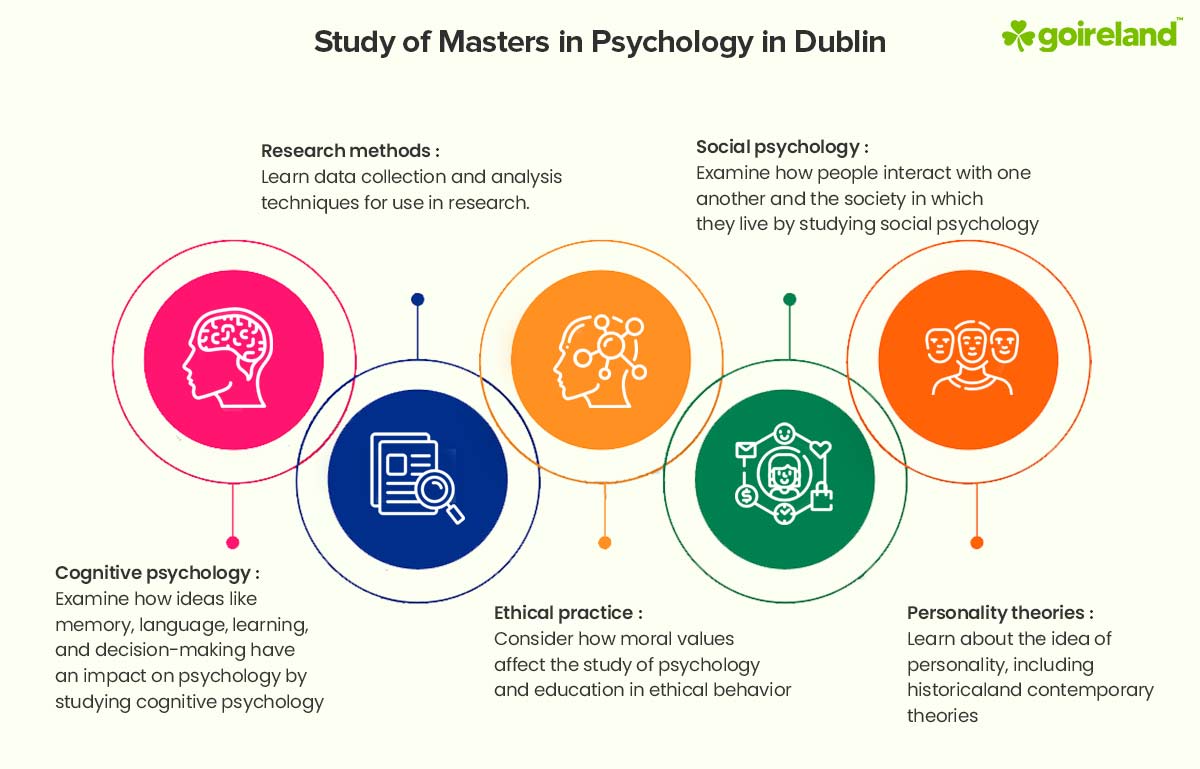 Masters (MSc) in Psychology in Ireland
Studying conscious and unconscious phenomena, such as thoughts and feelings, is part of psychology. Ireland Psychology Masters (MSc) is an academic field with a colossal extent that merges the social and the natural sciences. Psychologists work to comprehend the brain's emerging characteristics, which relates their field to neuroscience. Psychologists seek to comprehend both the behavior of individuals and organizations as social scientists. A career in psychology or counseling frequently begins with a master's degree in psychology. Candidates for licensure in some states must possess this graduate degree. You will learn in-depth information about the fundamentals of human behavior through this advanced degree program. While the courses you study in a Master of Psychology program will differ from one institution to the next, they may cover human development, psychology theories, and research methodologies. The study of Masters in Psychology in Dublin provides classes in the following crucial subject areas:
Cognitive psychology : Examine how ideas like memory, language, learning, and decision-making have an impact on psychology by studying cognitive psychology.
Ethical practice : Consider how moral values affect the study of psychology and education in ethical behavior.
Personality theories : Learn about the idea of personality, including historical and contemporary theories.
Research methods : Learn data collection and analysis techniques for use in research.
Social psychology : Examine how people interact with one another and the society in which they live by studying social psychology.
Additionally, you enroll in courses related to your field of study. For instance, you might take coursework in advanced statistics and research if you decide to pursue a master's degree in experimental psychology. The relationship between law and psychology as well as the use of psychology in court may be covered in some of the courses that make up the forensic psychology degree program. For students without an undergraduate psychology degree, several universities have a list of necessary courses. These classes could cover topics like statistics, research techniques, experimental psychology, or advanced research.

The Psychology Masters in Ireland for Indian students and Psychology in Ireland for international students can be beneficial for you especially when you finish the course and return to your home country. Each US state has laws governing the practice of psychology and stipulating the qualifications needed to work in the discipline. You require a Ph.D. to start your own independent practice in the majority of states. If so, obtaining a psychology master's degree could be the first step toward earning a Ph.D. or PsyD. If that's your intended professional path, you'll be happy to learn that many universities link their master's in psychology programs with doctoral programs, making it simple to move from one to the other.
GoIreland's Extensive Footprint in India
Offices across India
250+ Experienced Consultants
Chennai, Coimbatore, Bangalore, Cochin, Hyderabad, Mumbai, Pune and many more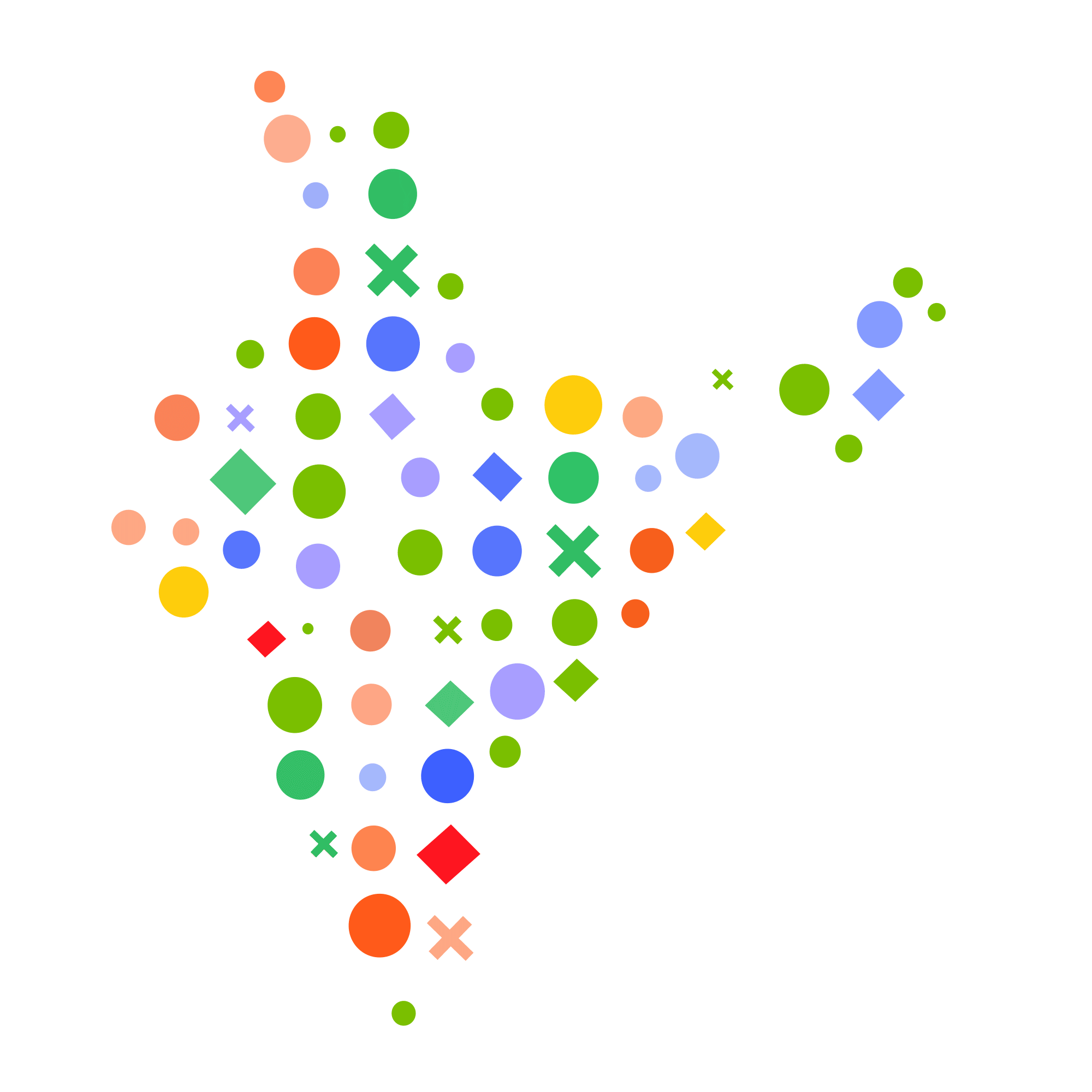 However, in some fields, an entry-level position may not require more than a master's degree. If you have a master's degree, for instance, some states will permit you to work under the supervision of a licensed psychologist. You might be able to find employment as a psychometrist or diagnostician in the field, even though you will probably need at least a specialist degree to work as a school psychologist. The study of Masters in Psychology in Ireland is typically completed in two years of full-time study. However, the degree period varies according to the universities. Prerequisites or a culminating thesis are examples of requirements that may make it take you longer to complete the degree.
Get application fee waiver
by applying through us
I agree to GoIreland terms and privacy policy
or To know about the Requirements
There are prerequisites from the Universities you must meet while applying for Masters programs in Ireland in order to ensure your spot in a reputable institution. The cost of submitting an online application to an Irish university is involved. Therefore, before continuing, you should be aware of these words. Discover all the prerequisites for enrolment at a prestigious university by reading on.
To know about Costing
Moving to Ireland requires paying a number of fees both before and after leaving your native country. These rates frequently fluctuate based on the lifestyle you choose. You still need to estimate your monthly costs in order to make an educated choice. Further reading to learn more about the costs associated with traveling to Ireland to continue your education.
Salary After Masters (MSc) in Psychology in Ireland
If you are planning to pursue a Masters in Psychology in Ireland, your salary after completing the program will be significantly higher than if you were to pursue a similar degree in the United States. This is due to the fact that the Irish system of education places a greater emphasis on clinical training and research than is typically found in the United States. Additionally, the Irish job market is saturated with psychologists, meaning that there are plenty of opportunities for graduates to find jobs. Furthermore, the average salary in Ireland after masters (MSc) in Psychology is considerably higher than the average salary for psychologists in the United States. As a result, if you are considering pursuing a Masters in Psychology in Ireland, your salary potential is definitely worth considering. Students aspire to start their careers by working in Ireland after Masters (MSc) in Psychology at various hospitals and organizations. Masters in Psychology is the most employable degree in Ireland, due to the increasing number of mentally ill patients.

After completing a Masters in Psychology, you will likely be in search of a good job. If you're lucky, you may find one that is in line with your qualifications and interests. Based on your education and experience, you may be able to expect a salary in the range of €40,000 to €60,000 per year. This figure will vary depending on the city and country you live in, as well as the industry you choose. However, with a bit of research, you will be able to find an estimate that is accurate for your situation. The salary range for Masters in Psychology in Ireland depends on your profile, but generally, it is between €50,000-€70,000 per year. The starting salary for Psychology in Ireland is €40,000 per year, and the expected salary after studying Psychology in Ireland goes up to €75,000 per year. Although these are some of the highest salaries found in Dublin, freshers' salary after Psychology in Ireland is slightly lower in every industry.
FAQ:
---
Is Ireland a good place to get a master's degree in Psychology?

If you want to develop the abilities, skills, and information necessary for a successful career in Psychology, think about attending college in Ireland. Ireland offers a friendly environment for career progression.
---
Is there a need for a Psychologist in Ireland?

Today mental health is one of the major concerns. Therefore, people or hiring counselors and psychologists in order to maintain their mental well-being. Hence, the demand for psychologists is continuously increasing.
---
Which countries offer the top masters in Psychology programs?

The United States and Ireland are the best places to start a prosperous international commercial career.
---
How helpful is a master's degree in Psychology?

Earning a degree in Psychology is advantageous since it offers a higher pay scale than other firms.
---
Is working in Psychology in Ireland a wise career move?

Psychology is a fantastic career choice because Ireland offers a wealth of chances for persons with knowledge in this area.
---
How do I apply to the Ireland program in Psychology?

You can apply immediately by completing an online application on the university's website. There are several application fees, which vary depending on the university you select.
---
Do Psychologists get paid heavily?

A Psychology skill is in great demand; generally speaking, the higher the demand, the higher the pay range. As there is more career growth, people are facing stress, which demands psychologists.
---
Which nation offers the best benefits for foreign business?

Psychology professionals in the United States receive the greatest pay.
---
What sort of compensation can one expect to receive after earning a Master's in Psychology?

The typical package costs around €55,000. However, this varies depending on the experience you hold and the skills you have garnered.
---
Is acquiring a master's in Psychology difficult?

Psychology is the study of the human brain and thoughts. Therefore, it will require a lot of focus and hard work.
---