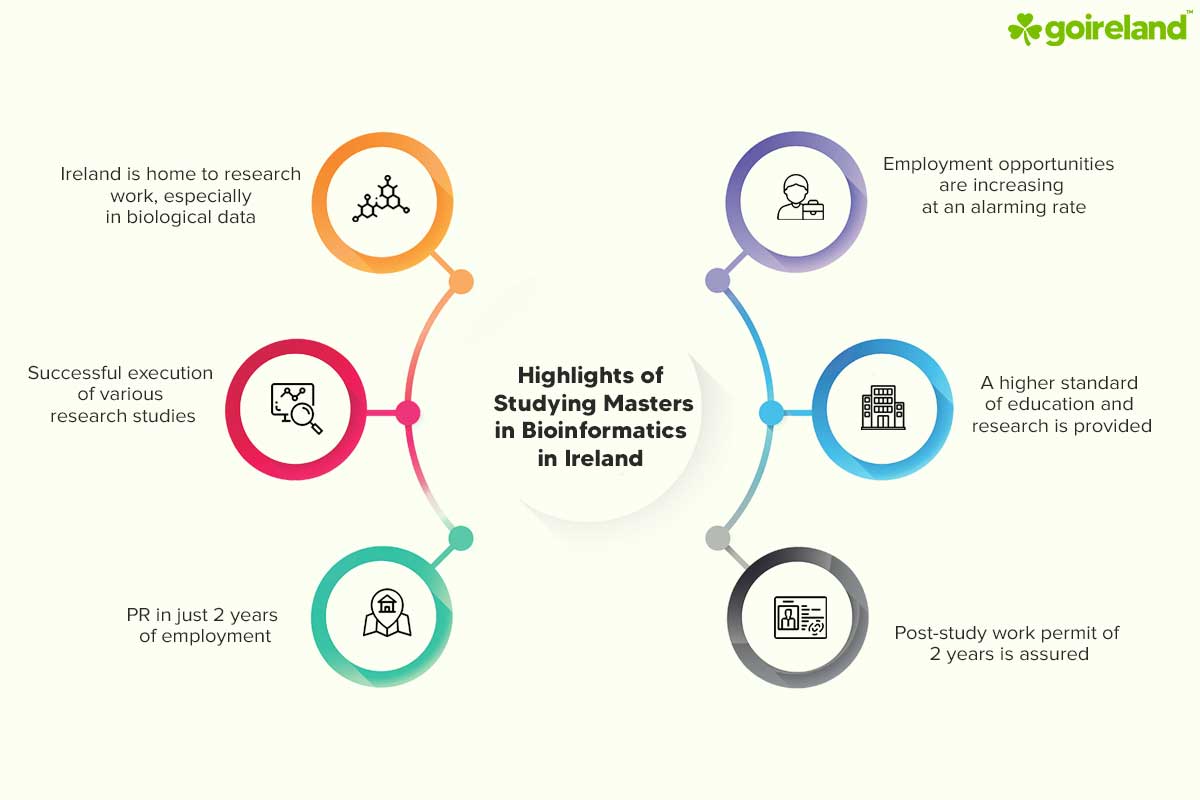 Masters (MSc) in Bioinformatics in Ireland
Data is everywhere in today's world. Without data, nothing exists in the internet world. This is why the demand for data sector experts keeps rising with the emerging trends and techniques. It leads to the rising demand for professionals and gives way to new talents and many rewarding prospects to enter the field of data in various sectors. Bioinformatics is one of them that aims to extract new information from massive amounts of biological data. To become a pro in this field, you must be familiar with the tools and methods for capturing, processing, and evaluating large data sets. Students who are good at mathematics, science, and engineering facts opt for higher courses in Bioinformatics in Ireland. Besides, the data revolution is influencing every area of society, which also includes studying living organisms. Bioinformatics is the field that sits at the bond of computational science and biology.

Once you begin your study with Ireland Bioinformatics Masters (MSc) in a recognized Irish university, you will be going to learn about this field in detail. This field deals with the arrangement, evaluation, understanding, visualization, and storing of information linked with biological data. There are many applications of data science in bioinformatics, which extend into many different sectors. And the best part is that students with advanced education in bioinformatics are going beyond their limits of research work every day. Based on the study, it has been confirmed that specialists in the bioinformatics field are expected to grow 22% between 2020 and 2030. This is why fresh minds are making an informed decision to Study Masters (MSc) in Bioinformatics in Ireland. Some people believe that bioinformatics is a small niche in a big area of study, but generally, it touches a variety of disciplines at once. They are somehow featured as data scientists who are equipped with a strong base understanding of the distinct features of biological processes.
Get all your doubts
clarified now for

Free
I agree to GoIreland terms and privacy policy
or According to the ISCB or International Society for Computational Biology, experts, after completing a higher course in Bioinformatics in Ireland for International Students, generally fall into three different categories such as bioinformatics users, bioinformatics engineers, and bioinformatics scientists. Every category in the field has more extensive connections with a variety of other professions and industries. Scientists use computational bioinformatics to progress in the understanding of science. Medical experts may use different bioinformatics tools for the sake of diagnosis, treatment, and counseling. Last but not least, bioinformatics engineers evolve those bioinformatics tools and computational tools used by others. There is no limit on the career prospects in the field of bioinformatics.
GoIreland's Extensive Footprint in India
Offices across India
250+ Experienced Consultants
Chennai, Coimbatore, Bangalore, Cochin, Hyderabad, Mumbai, Pune and many more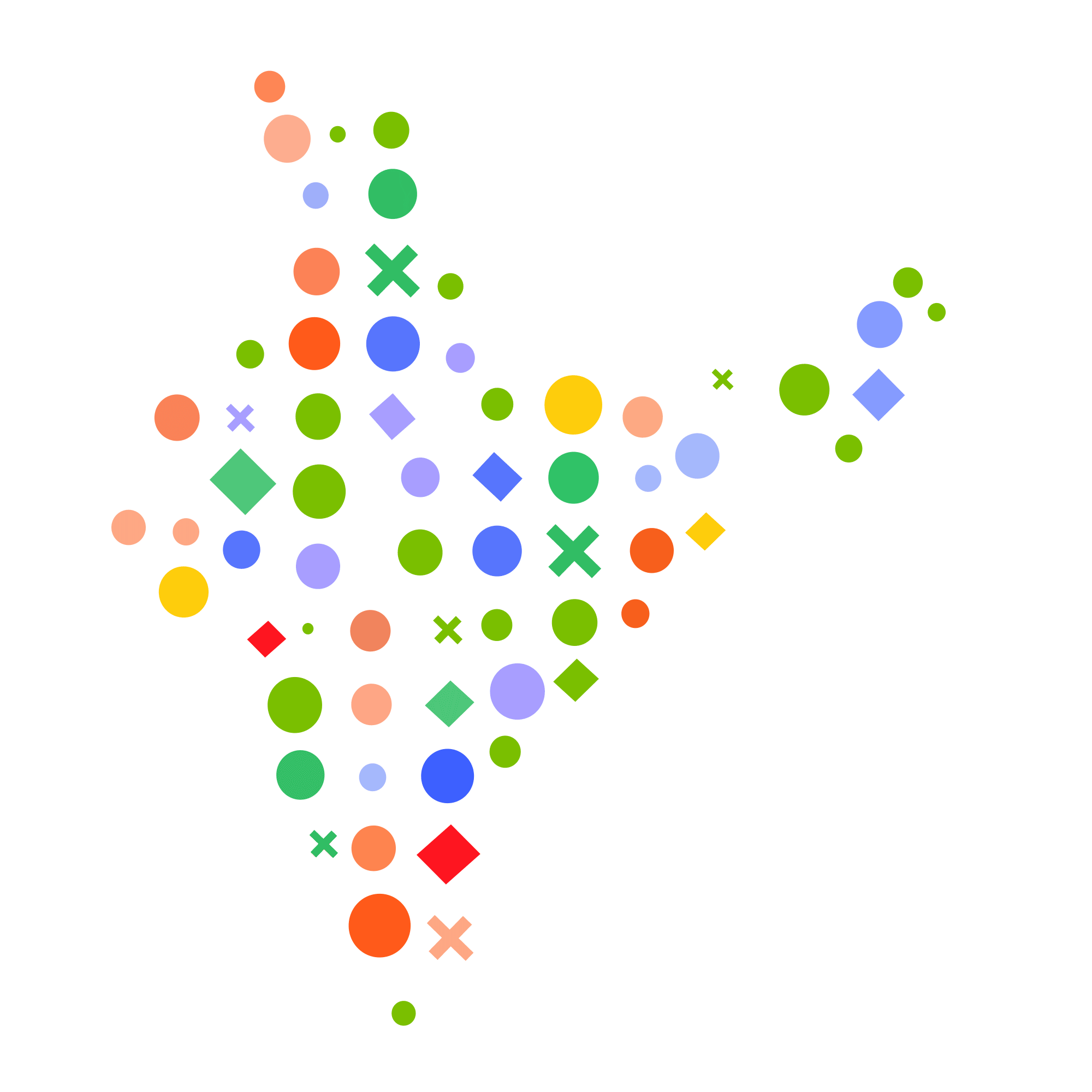 The solid foundational knowledge and understanding provided by Bioinformatics Masters in Ireland for Indian Students permit graduates to enter other fields as well, such as software engineering and general data science. Such masters programs can also be considered stepping stones for advanced education in this field. Students can also take it as a base for a rewarding career as a microbiologist or professor. Bioinformatics is a rapidly evolving sector. And once you become proficient in this field can open doors to a wide range of different careers. Through a Bioinformatics masters degree in Ireland, students better understand how biomedical data is generated via clinical trial labs, research lab experiments, etc. Experts will learn how to use numerous biomedical big data resources like UNIPORT, TCGA, etc.
Get application fee waiver
by applying through us
I agree to GoIreland terms and privacy policy
or Masters in Bioinformatics in Dublin is designed for those who want to grow in the data field because of the existence of many prospects. This program integrates the knowledge of statistics, computer science, biotechnology, and molecular biology. The best universities in Ireland provide innovative partnerships with different research centers to give students a chance to excel in their skills and knowledge. Students get exposure to original research and opportunities to perform significant practical work on fundamental issues in the bioinformatics sector. Universities are determined to provide unique arrangements for research excellence in different life science aspects of various regions in Ireland. Even graduates after their masters in Ireland get a secure future in other nations as well.
To know about the requirements
Are you ready to study and enroll in a masters program in bioinformatics in Ireland? If yes, the first and mandatory step you must take is to check out the requirements. Every Irish university offering a vast range of bioinformatics masters courses has a different requirement criterion. For that, you can refer to the official website of any university. Here, GoIreland can provide comprehensive information about the requirements to become qualified for a masters course in Bioinformatics in Ireland.
To know about costing
Studying abroad is not cheap, but some countries are cheaper than others. When it comes to Ireland, it is easily affordable for Indian students. Today's education loan plans cover the entire cost of the student's study abroad. So check the details below to make your budget plan accordingly.
Salary after Masters in Bioinformatics in Ireland
There are many lucrative careers, and Masters in Bioinformatics is most employable degree in Ireland, which means the best salary packages. You can earn up to INR 3 Lakh to INR 10 Lakh. This is going to depend on how capable you are. Bioinformatics professionals are hired by big companies, and they are best because they have the best teams. The Expected Salary after studying Bioinformatics in Ireland is up to 90,000 Euros gross. Students don't have to struggle to find a job in Ireland once their degree is complete. Universities have on-campus recruitment from the best companies. In this world of technology, bioinformatics graduates are in high demand. Working in Ireland after Masters (MSc) in Bioinformatics will make you earn around 24,000 euros initially, and it can go up to 70,000 Euros. Your salary is also going to depend upon your specialty and experience in the industry. Freshers salary after Bioinformatics in Ireland is 2,000 Euros.

A bioinformatics professional's starting salary will be around 2,000 to 2,400 euros. If you have a graduate degree, you can earn up to 2,800 euros gross amount from your first job. Salary Range for Masters in Bioinformatics in Ireland will depend on your job description. Professionals in this industry get excellent job titles. With their hard work, they can achieve their highest job title. There is enough room for growth for bioinformatics graduates. The Average salary in Ireland after Masters (MSc) in Bioinformatics will also depend upon the company you choose. Private sectors have bargaining habits, and you might get paid less in that sector. Starting Salary for Bioinformatics in Ireland is not a bad start to a new life in Ireland because there are 2 years of work visas for international students.
Get all your doubts
clarified now for

Free
I agree to GoIreland terms and privacy policy
or FAQ:
---
Should I choose Ph.D. or MS?

The decision to choose Ph.D. or MS will depend upon your career objectives. It will be applicable for students looking for advanced graduate training before stepping into an industry themselves. Ph.D. is good for those who wish to prepare for research-based learning. Ph.D. students also get a stipend, but MS students don't.
---
What are the admission criteria for new graduates?

International students must have appropriate academic backgrounds to get admission to top Irish universities. They must also pass English proficiency tests like TOEFL, IELTS, and DET. There is also a GPA score required, which must be 3.0 on a 4.0 scale..
---
Can I work in Ireland while I am studying?

Indian students are allowed to work twenty hours per week and forty hours per week during the months of May to August and from 15th December to 15th January during their academic session. Many Indian students are studying and earning at the same time. It depends upon the student's capability to handle studies and work simultaneously.
---
What accommodation options do I have in Ireland?

Indian students can choose to live on campus. There are great accommodations provided by the university itself. It is also an amazing experience to live on campus with other students. If you wish to stay outside the campus, there are shared apartment options available. There are rentals also available.
---
Are qualifications from Ireland University globally recognized?

All the universities in Ireland are the best, and yes, they are globally recognized. If Indian students wish to come back to their home country and get a job, they are going to be rewarded with handsome salary packages in lakh every month. Ireland masters degree in bioinformatics is a win-win for students.
---
What exactly does bioinformatics do?

If you are not familiar with bioinformatics, then you must know it before you plan to study abroad. A bioinformatics student learns to use computers to analyze biological study data. You will be creating software, developing algorithms, and many more complex things, which are full of challenges
---
Tips for applying to your desired program

You cannot just apply to any top school. When studying abroad, it is important to research the university. Compare different institutions, as this will create better opportunities for you. Finding the right program and university is not an easy decision. Plan before taking any decision.
---
What is the scope of bioinformatics?

Bioinformatics has grown in recent years, and as the world advances, so will the bioinformatics needs. The United Kingdom and the United States are the two big and major countries with plenty of opportunities for bioinformatics graduates. Big tech companies need fresh graduates to make their companies more successful.
---
Which are the best universities where I can study bioinformatics?

The list is pretty significant, and Indian students will get all their favorite universities on the list. There are many Dublin universities, including Trinity university, university college Dublin, limerick university, Manchester University, and many others.
---
Which are the best bioinformatics programs in Ireland?

Some of the best programs in bioinformatics are Computer science, NanoBio SCIENCE, Bioinformatics and computational biology, Sustainable food processing, and Biostatistics. There are both full-time and part-time bioinformatics programs available for Indian students. To participate in these programs make sure to check your eligibility criteria.
---