Cost of living for Students in Ireland
Highlights of Cost of living for Students in Ireland
Student Living expenses ranging between 400 - 800 EUR/month

Part-time Opportunities to meet living expenses in Ireland

Budget-friendly living spaces at 150 EUR/month

Student travel passes starting from 60 EUR/month

Health insurance covering 25,000 EUR/year
Recognitions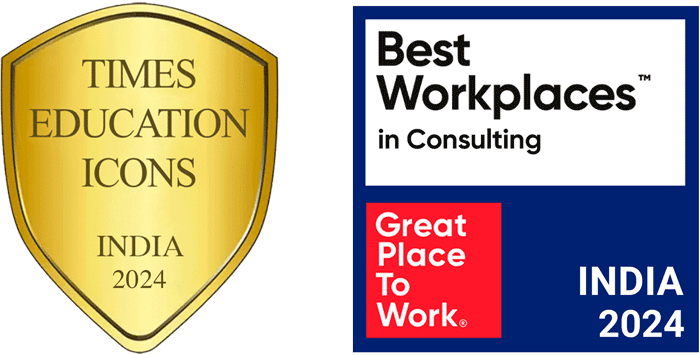 Cost of living for Students in Ireland
Ireland, in recent years, has been allowing more and more international students to study in Ireland. The Irish government is welcoming and supporting foreign students. Students choose to study in Ireland due to the easily manageable living cost in Ireland for International students. Dublin is one of the costliest cities but it also has opportunities for students to make money through part time jobs, internships which not only aids students to make money but also industrial exposure. The estimated student living cost in Ireland varies between 400 - 800 EUR based on the city you are going to reside in.

Part-time opportunities for students, internationally reputed universities, job demand are some of the many reasons for students to choose Ireland to plan for higher studies. So if you are planning to study in Ireland, then there are many things you need to consider when applying to top universities in Ireland. One of the main things to be considered which is obvious is the cost of studying and student living cost in Ireland. You should first know how much money you should spend to live and study in Ireland.
| Expenses in Ireland for students | Cost per month in Ireland |
| --- | --- |
| Rent | 400 - 1,000 EUR |
| Utilities | 40 - 80 EUR |
| Food/Groceries | 140 - 220 EUR |
| Transportation | 80 - 100 EUR |
| Books | 45 - 60 EUR |
| Entertainment | 30 - 100 EUR |
We are the Official Representative for Top Ireland Universities
Why are we The Experts for Ireland Education?
GoIreland is Ireland's Exclusive Official University Representative with a compelling narrative of admits & scholarships. As an Exclusive Ireland Education consultancy with a well-trained team, GoIreland has assisted 10,000+ students every year. A strong team of 200+ certified Irish education consultants placed globally is on our feet to help you out with any query. Some of the many reasons to study in Ireland are cheap tuition fees, post-study work permits, scholarships as tuition fee deductions. Ireland is an IT hub with 30+ higher education institutions presenting 5000 programs.

Among Ireland's top Education Institutions, most of them are listed in World's top 500 QS World University Rankings. We are Ireland's Exclusive University Representatives and are committed to providing you with the most errant information the universities provide regarding the courses and requirements. The qualified consultants of GoIreland - Exclusive Ireland Education Consultancy, where the consultants remain in constant communication with the Ireland Embassy. They are revised with the current prerequisites for Visa, making every Visa application a success.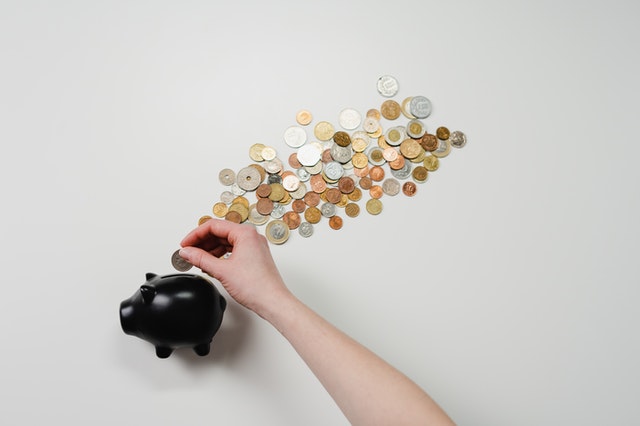 Accommodation Cost in Ireland
Soon after a student gets an admit or for some of you, finding a place to stay could be the most exciting step before moving to Ireland. Having your own place to stay is the dream for many students as it could be the first time you will be staying away from home or the country. When you start looking for Universities, you also check the rent in Ireland for students. The closer you live to your university, the better it is for your social life and mostly, rent in Ireland for students can be costlier but you also save on transportation.

To start off with, decide on the University you are planning to take up the offer. After admission, search for cheap rent for students in Ireland or give us a call to help you in finding city-wise accommodation cost in Ireland.
| City-wise accommodation cost in Ireland | Monthly expense in Ireland |
| --- | --- |
| Dublin | 1,000 - 1,300 EUR |
| Cork | 900 - 1,100 EUR |
| Galway | 800 - 1,000 EUR |
| Maynooth | 800 - 1,000 EUR |
| Limerick | 800 - 1,000 EUR |
| Athlone | 700 - 900 EUR |
| Letterkenny | 700 - 900 EUR |
Transportation Cost in Ireland
You can enjoy one of the best transportation systems in Ireland. Because of Ireland's size, getting around the country is easy and traveling between cities is hassle-free. provides a comprehensive service to all major towns around the island, and there are also a number of private companies operating buses and coach services and tours. Students look for cheap transportation in Ireland since they have to use it on a daily basis. Among the budget-friendly transportation in Ireland options that are available, using a cycle or going by walk is what many students prefer.

Rail services are provided by Irish Rail and offer a comfortable, stress-free way to get from city to city and to many of our major towns. In Dublin, you can get around using Dublin Bus, the DART (Dublin Area Rapid Transit) suburban train system and by tram with LUAS meaning speed in the Irish language. If you intend to rent a car, here are some useful websites: AA Ireland's route planner, the Argus car hire booking site, Payless, Hertz, Budget, Europcar and Thrifty.

Cheap transportation in Ireland is possible through Student travel discount cards are offered in almost every country. With proof of student identity, discounts are available on Dublin Bus, Irish Rail, DART, LUAS and Bus Éireann services. Student Travelcard is Ireland's largest national student ID and discount card, offering exclusive discounts of up to 40% off on Irish Rail,are options for budget-friendly transportation in Ireland.
| City of Residence | Transportation (monthly pass) |
| --- | --- |
| Dublin | 130 EUR |
| Cork | 84 EUR |
| Galway | 67.50 EUR |
| Maynooth | 70 EUR |
| Athlone | 60 EUR |
Our Process + How can we help
We at GoIreland are the Ireland's Exclusive Official University Representatives assisting students through our education consultants in guiding them to study in Ireland. The entire process is free at cost. Helping students in preparing the SOP and LOR is also done by us at GoIreland. For students interested in pursuing education in Ireland but lack the financial resources we also help in education loan guidance. Students wanting to go to Ireland also do not have to worry about the visa trouble as we provide visa assistance along with.
GoIreland's Extensive Footprint in India
Offices across India
250+ Experienced Consultants
Chennai, Coimbatore, Bangalore, Cochin, Hyderabad, Mumbai, Pune and many more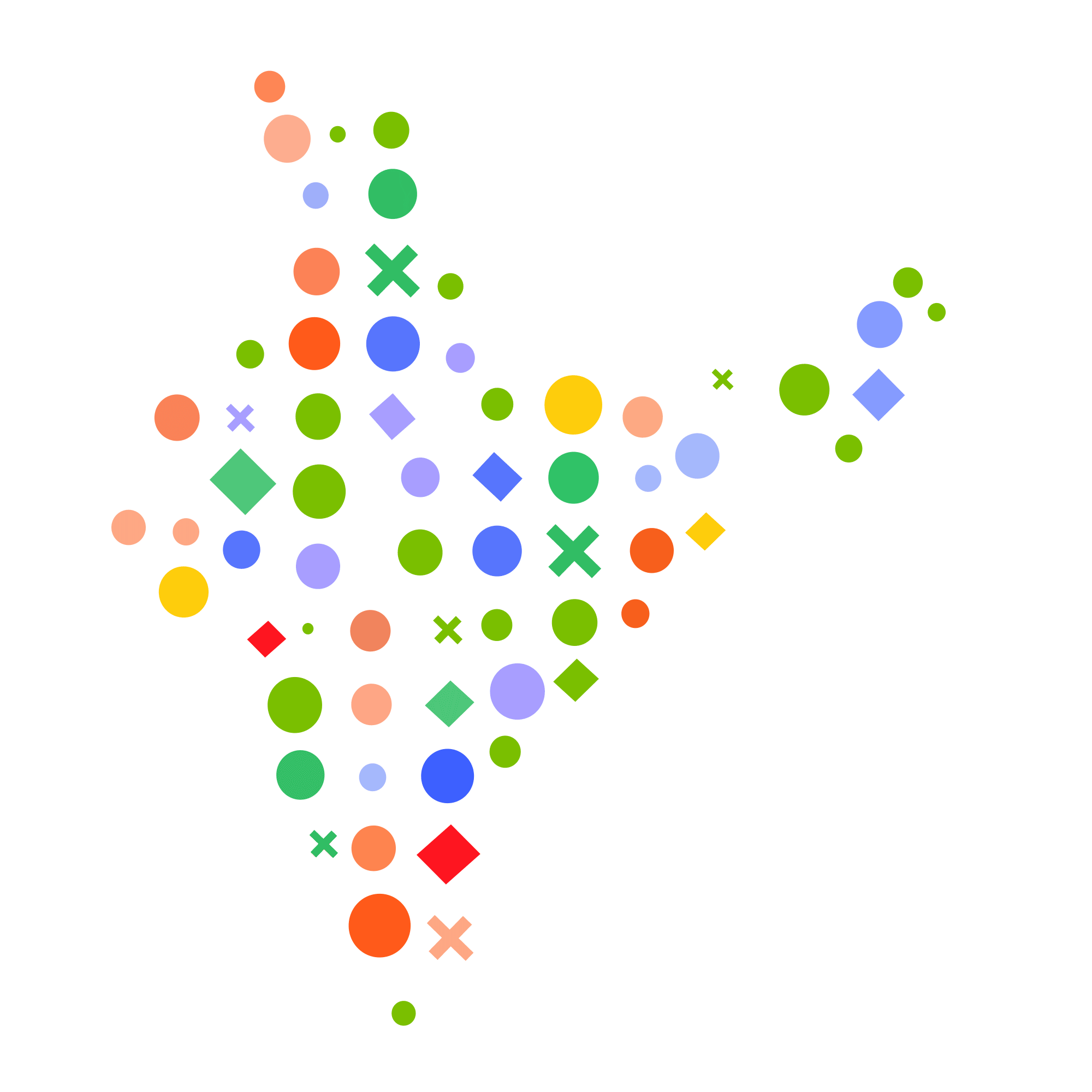 University Short listing : We provide customized services on choosing the right type of university by examining your profile. Ireland's Exclusive University tie-up consultants receive updated information on course details, application deadlines and scholarships so we keep students posted.  
Preparing your Documents : Informing you about the application requirements tailored for each course is a key aspect of our service. Team of experts Irish Universities Exclusive Representatives would render valuable advice in preparing the statement of purpose and drafting letters of recommendation for free.
Applications to Universities : Keeping the application deadlines in mind, we will make sure that all your applications are submitted. There are university and course specific requirements that students will be informed while preparing documents. 
Loan Assistance : Covering cost for education in Ireland is mostly through education loan for students. Working directly with Universities as Ireland's Exclusive Official University Representatives has attracted loan providers and banks to assist our students for education loan. We can keep in touch with them regarding your loan application. 
Forex Services : You will know how much time it would take every time you make a payment and so using Forex Services for fee payment, money transfer after going to your desired country will be of great help.
Accommodation in Ireland : Your parents will be more concerned about the place of stay and you might find it a tough task to find a good place to stay. Through our accommodation providers, and student referrals, we can help you book a good place of stay that fits your budget.
100% Visa Success : We have a committed team of Ireland's Exclusive University tie-up consultants with years of experience and skill sets that holds a 100% record for visa approval.
Get all your doubts
clarified now for

Free
I agree to GoIreland terms and privacy policy
or Medical Insurance Cost For International Students In Ireland
Students from non-EU countries must therefore have their own private insurance and are not covered for any free medical attention off-campus. Medical expenses in Ireland are heavily charged for all hospitalization and it is advised to make provision for adequate medical insurance. Health insurance cost in Ireland start at 150 EUR and international students are required to show proof of comprehensive medical insurance when registering with the Garda National Immigration Bureau. Proof of health insurance is also required when applying for a student visa.

After you reach Ireland and during illness, how to claim student health insurance in Ireland is by producing the insurance card issued to you. For registration in second or later years, all non-EU students can show they are in receipt of private medical insurance from Ireland by way of a letter of renewal.
Shopping in Ireland
Shopping craze is universal and students look for cheap and attractive products to visit as a routine. The Dundrum Centre is Ireland's largest retail and leisure destination, with over 100 shops, 40 restaurants and cafes. This is a very famous place where students would hog. In rural areas, in many towns, you may still encounter that traditional Irish establishment - the grocery, bar and undertakers, all under one roof. Though it is not possible to give an average shopping cost in Ireland, planning a budget would surely help to sort it out. Groceries, home utilities, utensils, house appliances apart from apparel would be a part of the regular shopping list.
Get application fee waiver
by applying through us
I agree to GoIreland terms and privacy policy
or Internet Cost in Ireland
Having broadband available in a student house is pretty much an essential requirement especially with everything now being digitised. The average phone bill in Ireland for students would range between 380 EUR - 600 EUR. Cellular cost in Ireland can be reduced based on the plans you choose. It can be a pre-paid or a post-paid service.

Accommodation provided by colleges will have in-built broadband included as part of the rental agreement but for those who will be living in shared houses managing cellular cost in Ireland should be a major criterion for managing expenses. There are various broadband service providers and most student tenancies will usually last from September to June - about 9 months. Most broadband contracts are a minimum of 12 months long and some are 18 months - if you terminate early you may be liable to pay for the full length of the contract or at least pay an early termination charge.
| Broadband Provider | Total cost over 9 months | Contract Length |
| --- | --- | --- |
| One Big Switch | 380 EUR | 12 months |
| Vodafone | 420 EUR | 12 months |
| Pure | 420 EUR | 12 months |
| Virgin Media | 606 EUR | 12 months |
Entertainment in Ireland
Studying abroad has its own perks. One of the major ones is the travel destinations that a student can venture into. Student entertainment expense in Ireland are a mandatory list in the budgeting for travel bees. From natural parks to live bands, traditional music and extreme water sports, including surfing and kitesurfing. A special mention should be made about nightlife in Ireland. If you're staying in Ireland, you are lucky, not only does it have beautiful cities, but the country is also known for its beautiful landscapes and seascapes. Moreover, recreation activities in Ireland are wide-ranging, thanks to its student-friendly cities.

Since most Irish higher education institutions are located in urban and suburban areas, you, as a student, are sure to find a lot of activities that can suit your needs and interests. Ireland is home to around 230 museums, including its national museums and regional museums. Moreover, aside from the arts, Ireland's many museums have a lot of focus on the country's history and culture, from its pre-history to its time as a British colony, to its current status now as a republic.
Get all your doubts
clarified now for

Free
I agree to GoIreland terms and privacy policy
or FAQ:
How much will I need every month for living expenses in Ireland?
Based on the city you are going to live in, the cost will change. On an average, students moving to Ireland will need 700 - 1300 EUR
Is medical insurance in Ireland covered in Tuition fee?
Students pay for medical insurance while applying for student visa and it will cost you around 150 EUR onwards.
I already have health insurance taken in my home country. Can I use it?
If the company accepts the insurance you already hold, then you can use it. Universities mention the insurance that the students have to take.
Books and exam fees are covered in tuition fee or should I pay them separately?
Tuition fees are for the course work and for classes. Books and exam fee should be paid separately.
Where can I buy cheap vegetables and fruits in Dublin?
There's two small veg outlets open early morning to early afternoon at the corner of the Luas line and Capel Street where you can find fresh vegetables.
People also search for,
Cost of living for Students in Ireland
Accommodation cost in Ireland
Food cost in Ireland
Transportation cost in Ireland
Medical Insurance Cost For International Students In Ireland
Student Expenses in Ireland
Study in Ireland consultants
Best Ireland Consultancy