Ireland Student Visa - 100% Success Rate
Highlights of Ireland Study Visa
25,000+ Ireland Study Visa issued every year

99.9% Ireland Study visa success rate

More than 50 Nationalities avail Ireland Student Visa

Multiple journey Student visa for Ireland as low as €130

Two years post-study work permit for Student Visa

Apply for Ireland study visa even upto 120 days before course start date

Flexibility in the financial documents accepted

Free immediate appeal incase of study visa rejection
Recognitions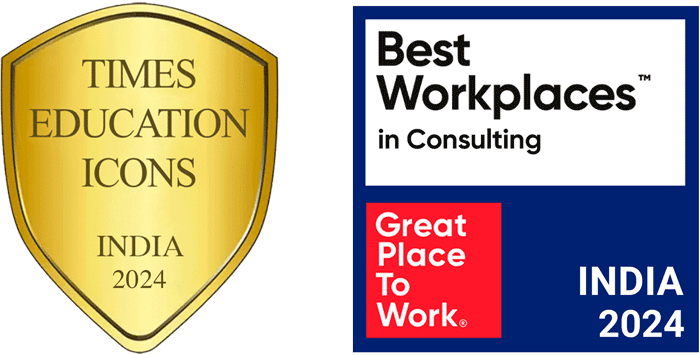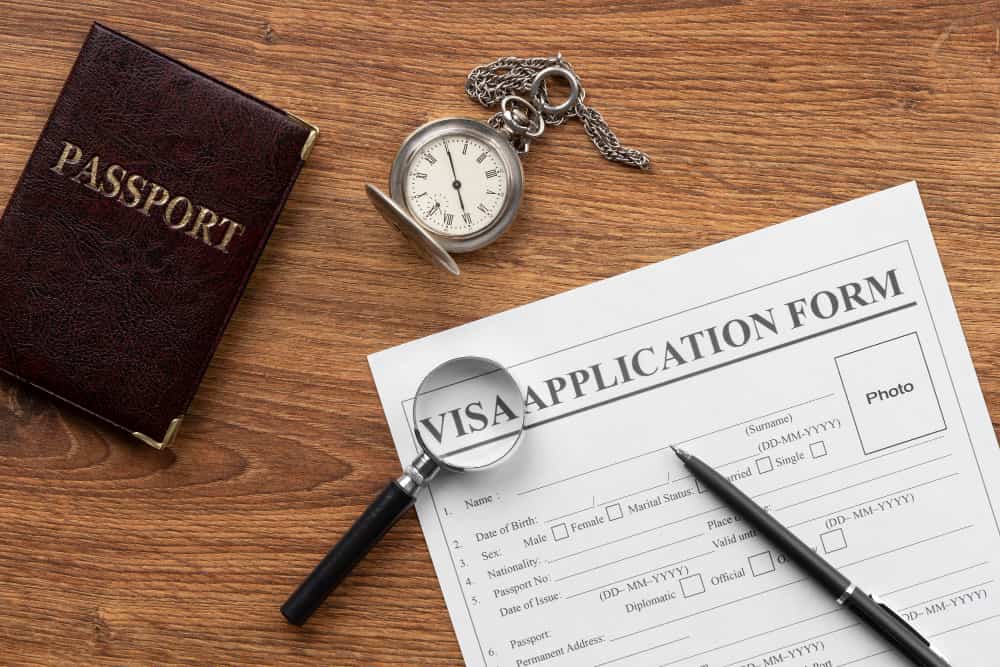 Ireland student visa for Indian
Ireland is the most popular destination for Indian students who want to study overseas because Ireland has a high-quality education system, top universities, and also low educational costs compared to other countries. If you wish to study in Ireland, Ireland has its own set of policies when applying for a student visa. You must file the student visa application if you plan to enter Ireland to attend a university, college or other academic institution.

A visa is a certificate which will be placed in your passport to indicate that you are authorized to land in the state. All Indian and International students should apply for the student visa to study in Ireland if the course lasts more than 3 months. International students should ensure that they have fulfilled the criteria of the policy before they make the visa application. Students may apply for a study visa up to 3 months before the date of travel to Ireland to study.

Applying for an Ireland student visa is simple but is one of the lengthiest processes towards studying in Ireland. The student visa is necessary to start the process as soon as you receive the unconditional acceptance from the institution of student's choice. The student will have to schedule an appointment with a local VFS or consulate to submit the required documents to be granted the student visa to study in Ireland.
We are the Official Representative for Top Ireland Universities
Ireland Student Visa Process
The student will need to qualify and prove the below conditions as part of the student visa process:
Purpose of visit to Ireland and Intentions to return home: The intention to issue the student visa is that you will further educate yourself and then bring your newfound knowledge back to your country. If the visa officer finds that your intentions are to find a job or to become permanent residents of Ireland, your visa will more than likely be denied.
Admission to an Approved School: Student visa for Ireland is necessary to prove that you are allowed by an Irish institution for higher studies. You can produce the letter of acceptance from the concerned Irish university confirming that you have been accepted for a full-time course.
Sufficient Financial Support: Even though part-time jobs and employment opportunities are available, student visa applicants must show evidence that you have immediate and ready access to at least €10,000 in addition to the course fees to be paid.
Ties to your home Country: Another essential part of the student visa process is proving strong ties to your home country, including family, job offers, bank accounts or other assets.
GoIreland's Extensive Footprint in India
Offices across India
250+ Experienced Consultants
Chennai, Coimbatore, Bangalore, Cochin, Hyderabad, Mumbai, Pune and many more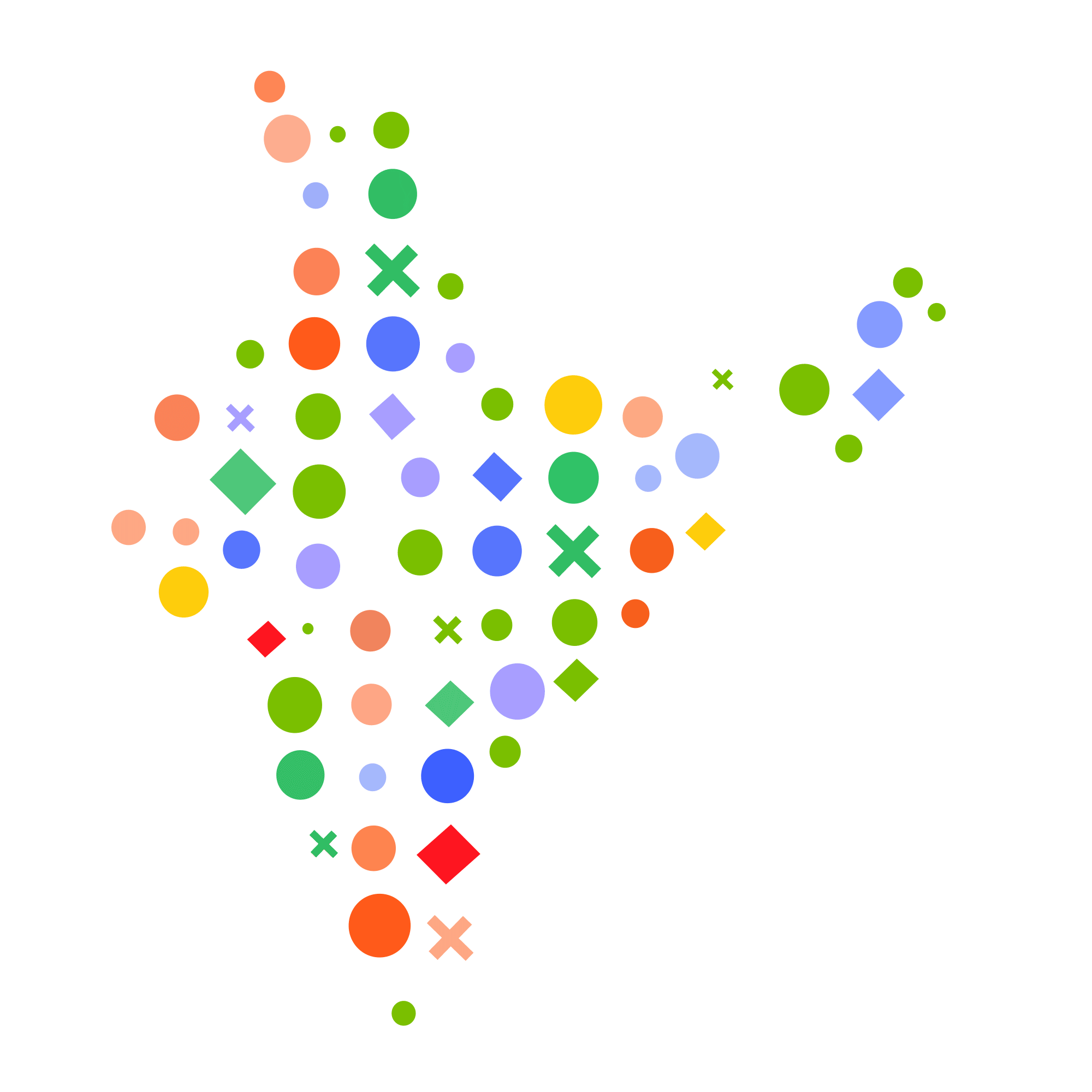 Ireland Student Visa Processing Time in India
Usually, it takes up to 4-6 weeks from the date of application to process the student visa for Ireland from India. At GoIreland overseas education consultant, we advise you to apply for an Irish student visa 2 months before the travel date to study in Ireland.
How to apply student visa for Ireland?
The application process for the Ireland student visa is done online. The details that you have filled online should be printed and attached along with the required documents at the time of submission to the Irish embassy or the local VFS. The Irish Visa Office at the Embassy of Ireland, New Delhi processes visa applications from any person resident in India. The entire visa process time may take 4 to 6 weeks. So, make sure you apply as soon as you get the admission to avoid the unnecessary last-minute rush.

The AVATS Online Application has various steps where you will fill in the details of your study, the course you will be taking up in Ireland. For any assistance about visa application to Ireland, you can contact our GoIreland visa team. Once the online application process is completed, the applicant must follow the instructions on the summary application form that is created by the online system. The summary application sheet generated by the online application system will direct you to the VFS website where you can pay your visa fee. You will be charged INR 4,100 for a single entry visa.

If you submit any false or misleading information, it may result in the rejection of the application without the right to appeal. In certain cases, the applicant will be prevented from making further Irish visa applications for the next 5 years.
Ireland student visa requirements
Below is the Ireland student visa checklist which can help you list all the documents required for Ireland Student Visa. Make sure you have all the required documents for visa application before you submit them. Follow the Ireland student visa checklist to ensure that you have all the necessary paperwork for student visa application to Ireland.
Cover letter stating purpose of travel - you will have to write a brief note about yourself and the reason for you to go to Ireland. This will be an introductory document that holds the key for your visa approval.
Passport – Current and all previous passports (cancelled) are required to be submitted
Complete the AVATS Online Application, ensure you complete the online application form in full and generate the summary sheet.
Appointment confirmation booked through VFS.
Online fee payment receipt for VFS appointment.
Completed Student Visa Application form.
Completed Supplementary Student Application form (Student Questionnaire).
Letter of acceptance from a recognized school/college/university in Ireland confirming that you have been accepted on a course of study. This course of study must be full-time (lasting an academic year) and have a minimum of 15 hours per week study time.
Evidence of your academic ability to pursue the chosen course through the English language test score IELTS or TOEFL or PTE.
Statement of Purpose – Kindly ensure you answer the following question as part of your SOP – why the program, why this institution, why Ireland, how would this program help to build your career in Ireland or when you return to India, what is the employability and ROI in India, justifications for field change (if any).
Resume/Curriculum Vitae.
10th standard mark sheet.
12th standard mark sheet.
Diploma/bachelor's/master's degree documents 



Individual semester mark sheets
Consolidated mark sheet
Provisional certificate
Degree Certificate

(Note: if last semester mark sheet, provisional certificate, consolidated mark sheet, degree certificate is not issued, then write a letter addressing the visa officer on the same)

An explanation of any gaps in your educational history.
Provide evidence of work experiences.
Evidence that the fees for the course has been paid in full or the minimum required fee is paid.
Evidence that you have enough funds (€10,000) to maintain yourself for the initial part of your stay.
Evidence that you have private medical insurance.
Confirmation that you intend to return to your country of permanent residence when you leave Ireland.
Student Health Insurance - All Indian students are required to have private medical insurance when coming to and residing in Ireland for the purpose of study. The private medical insurance should provide cover for accident and/or disease and should cover the student for any period of hospitalization.
Police Clearance Certificate - A Police Clearance Certificate (PCC) must be submitted with all visa applications for student visa. The PCC must be dated no older than 6 months from the date of the submission of your visa application.
Passport Size Photo not more than 6 months old - A visa application must include 2 passport sized photos of the applicant. Name & IRL Number on the backside. You can choose to take the photos inside the embassy/VFS for a charge of Rs.154/- (6-8 Copies).
Evidence of sufficient finances to support your tuition and living cost while studying in Ireland

Education loan sanction letter – full sanctions are required; principal sanctions are not accepted.
Education loan disbursement letter.
Latest bank account statement for all accounts from 1st November (previous year) to till date.
For all the bank account statement submitted, get balance confirmation certificate in euro.
For all other type of savings with bank like fixed deposits and recurring deposits get balance confirmation certificate in euro with date of original deposit and maturity mentioned. Fixed deposit original receipt is not mandatory but good to submit.
Life insurance surrender value for all insurances held by sponsor & student - premium receipt, surrender value certificate & policy document to be submitted.
Latest statement of Employees' Provident Fund (EPF), Public Provident Fund (PPF) or Central Provident Fund (CPF)
Income tax returns (ITR) or Form 16 from all sponsors for last 3 years
If sponsor is employed, then last 3 months' salary slip
Affidavit of Support from all sponsor along with government issued identity card
Financial cover letter
Chartered Accountant certificate
Cover letters for recent large transactions and financial source justification.

Miscellaneous letters wherever required – differ from profile to profile.
Get application fee waiver
by applying through us
I agree to GoIreland terms and privacy policy
or Visa Facilitation Services
Visa Facilitation Services Global is an outsourcing and technology assistance company that serves governments and intriguing missions worldwide. The organization handles visa and passport issuance-related regulatory and non-discretionary duties for its client governments.

VFS Office Indian Locations
Ahmedabad
Bangalore
Chandigarh
Chennai
Cochin
Hyderabad
Jalandhar
Kolkata
Mumbai
New Delhi
Pune
The services provided by the VFS are
Study visa with multiple entries at the cost of INR 8300
To check the authenticity and to speed up the process, they provide the service of check and verify at the cost of INR 4195.00
They provide the option of receiving the processed documents at your given address through courier at the cost of INR 500.00
In order to ease the communication and keep the applicant updated at every step they provide SMS services at the cost of INR 135.00
The VFS charges a generic fee of INR 1700.00 for its services
Ireland Student Visa Fees in India
Ireland student visa cost is Rs.4,100 for a single entry visa.
Things to keep in mind for Ireland Student Visa Application
Student visa application cannot be submitted more than 4 months before the course start date. It will be returned unprocessed if a request is received.
Ensure you provide originals and copies of all documentation.
Apply at least 6 weeks prior to the start of your course (Remember the rule of 3 weeks).
The submission of false or misleading information/documentation may result in the refusal of the application without the right to appeal. This may also result in you being prevented from making further applications for five years.
To ensure that all student visa applicants receive fair and equal treatment, student visa applications are dealt with in the order that they are received. This is strictly adhered to, and no exceptions will be made.
Original documents are required and must be in English or accompanied by a notarized translation.
Apply for an Ireland study visa for Indian students
Do you need to apply for an Ireland student visa? Contact our visa team who can guide you through the complicated process of submitting your visa application. Book a free consultation with a professional visa specialist to learn more about the Ireland student visa process.
FAQ:
When is the Ireland Visa application deadline?
There is no deadline to apply for Ireland student Visa. You can start applying 90 days before the course start date. The sooner you apply, the better. You can save on flight tickets if you get your visa approved and you can book flights a lot earlier.
I have an admit. Can you assist me in applying for Ireland student visa?
Yes we will assist you. There will be charges for the same if you do not want to tag us as your representative.
When can we apply again if I have a study visa reject for Ireland?
Yes we can. We have to rectify the reason for the reject and then apply as soon as possible.
Will there be a problem if I had a previous Visa reject for some other country?
Depends on the reason you had the reject. If we can provide all the details required for Ireland student visa, we can avoid another reject.
Can I take my spouse as dependent to Ireland?
You can take your spouse and child as dependents once your work visa is approved. Students holding a study visa, cant take dependents along.
People also search for,
Ireland study visa cost
Student visa for ireland from india
Ireland student visa ielts requirements
Ireland student visa without ielts
Ireland student visa checklist
Ireland student visa from pakistan
Ireland student visa application form
Ireland student visa requirements for indian citizens