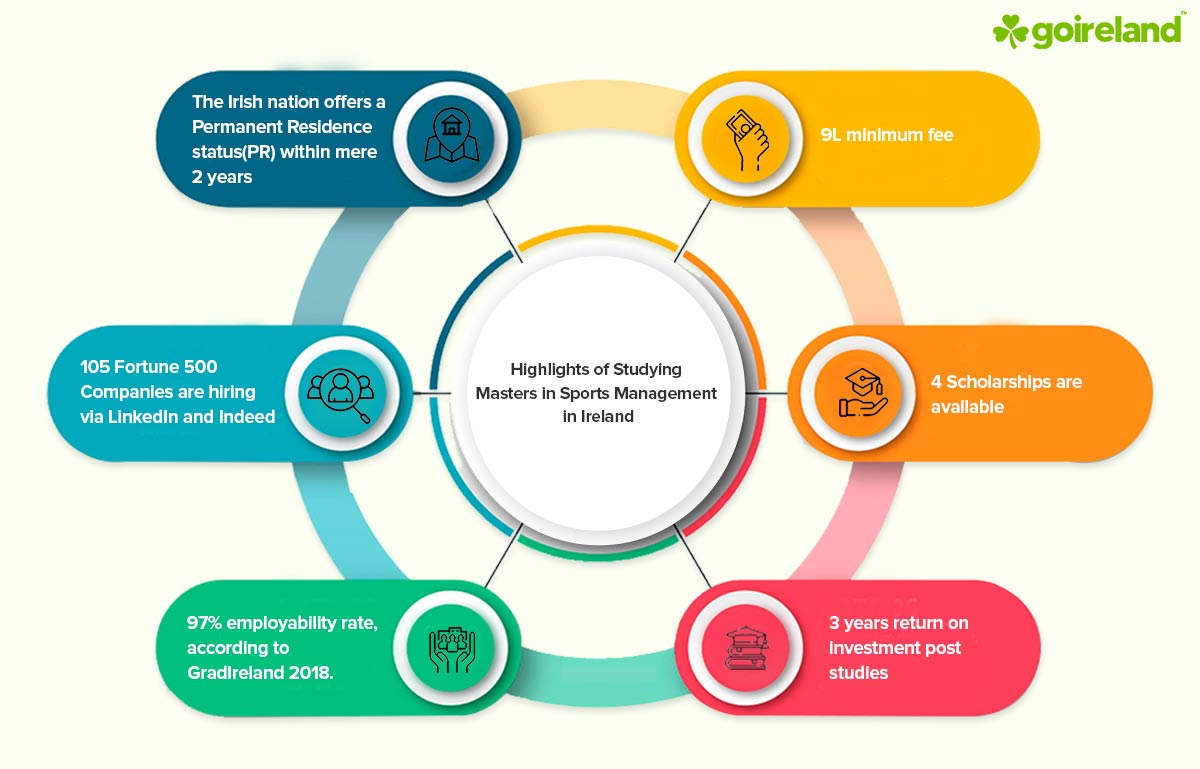 Masters (MSc) in Sports Management in Ireland
For students who wish to study Masters (MSc) in Sports Management in Ireland, GoIreland brings a host of opportunities to learn from the best education faculties in Ireland. The nation of Ireland has loads of opportunities awaiting students who are looking forward to a jubilant career in the ever-growing and highly demanding sports management industry. Students pursuing master's degrees in sports management are taught every business facet of the sports and recreation sector. Future graduates gain knowledge on how to lead a recreation division or a marketing division for sports organizations, in addition to how to handle a professional team and secure the financial security and expansion of a sports facility. If you enjoy sports and business equally, you should pursue a Sports Management Masters in Ireland for Indian Students.
Get all your doubts
clarified now for

Free
I agree to GoIreland terms and privacy policy
or It's the perfect profession for those who have a clear understanding of sportsmanship and competitiveness, lots of energy and passion, and a strong desire to work with others and leave their mark in the sports sector. There are some programs available as M.B.A. (Master of Business Administration) degrees, despite the fact that the majority of Sports Management courses are provided as M.Sc. (Master of Science) or M.A. (Master of Arts) degrees. Graduation often takes one or two years. You have the option of pursuing a general degree in sports management or one of the several specializations. The most well-known ones include athletic training, sports coaching, sports management, sports administration, exercise science, and others.
GoIreland's Extensive Footprint in India
Offices across India
250+ Experienced Consultants
Chennai, Coimbatore, Bangalore, Cochin, Hyderabad, Mumbai, Pune and many more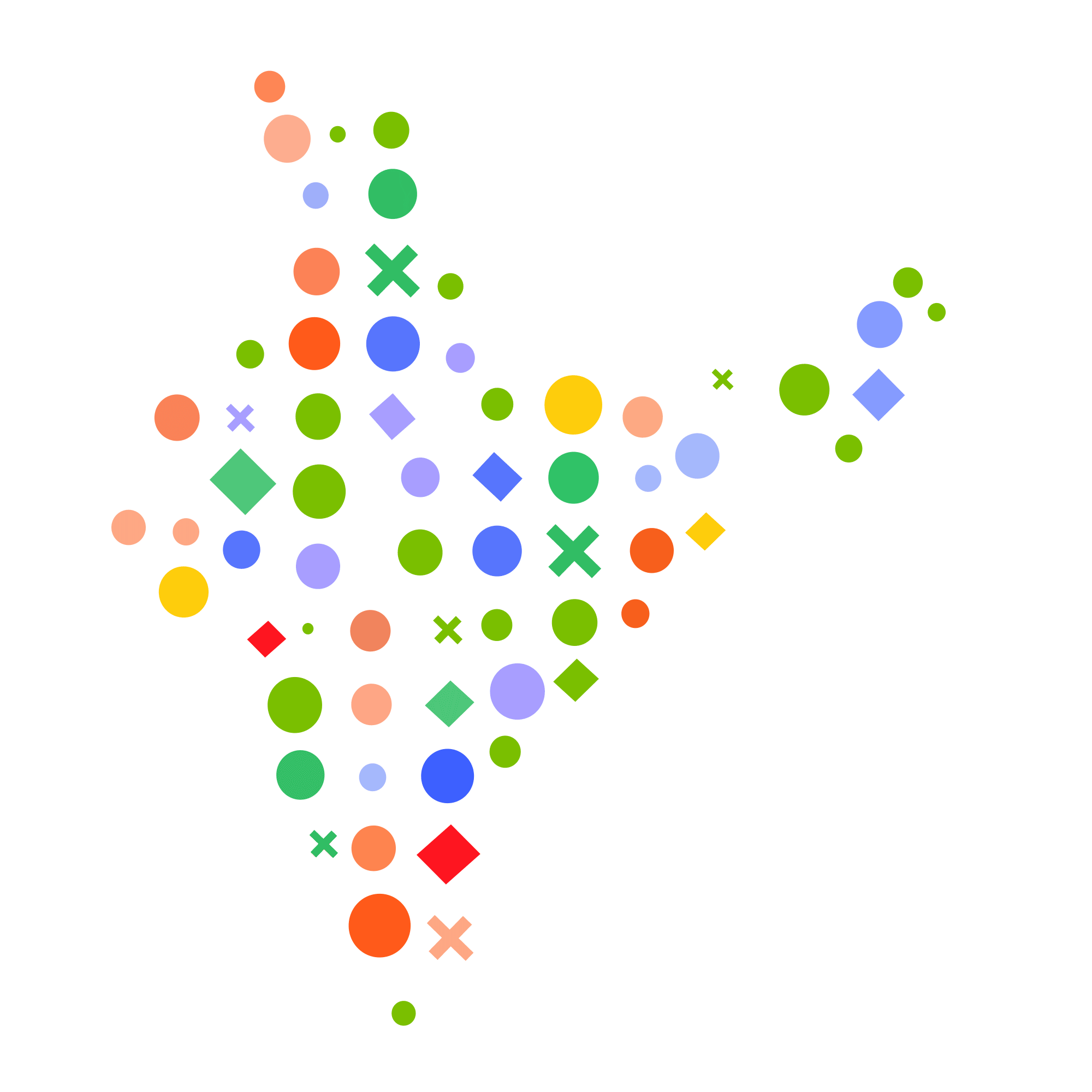 This one-year Sports Management in Ireland for International Students is intended for recent graduates who want to work in the sports business as well as seasoned professionals who want to improve their career prospects in this area. Graduates of the program will have the academic understanding, practical skills, and tools necessary to address real-world management issues in the sports sector. Sport industry professionals who participate in both the creation and implementation of the program's curriculum, as well as the interesting research conducted by our professors, are used to inform the curriculum. Students have the chance to interact and network with influential members of the sports business during the course. The program also provides a rare chance to examine how high-performing sport is run, from governmental legislation to the perspectives of important participants inside a sports organization, including the CEO, the higher efficiency director, the trainer, support staff, and athletes.

Sports Performance & Management is one of the most well-liked and lucrative career paths available today. Given that sports are a vocation that requires experts to advance athletes' entire progress and development, it has produced enormous rewards and advantages. The area of Masters in Sports Management in Dublin study that pertains to fundamental concepts in the sports sector is the administration of sports and performance. Students in Ireland who are interested in pursuing a Masters in Sports Performance and Management study both business and sports-related topics. Once they earn this certificate, they will be able to capitalize on the amazing job opportunities available to them fully.
Get application fee waiver
by applying through us
I agree to GoIreland terms and privacy policy
or The management of facilities, sports data, and commercial aspects of interdisciplinary, interscholastic, as well as professional sports, are highlighted in Ireland Sports Management Masters (MSc). In order to participate in the competitive sector of sports management, students in this course attend lectures or classes. After completing the Sports Performance and Management program in Ireland, professionals may be able to pursue a rewarding career. If you love sports, having a career in the sports industry will allow you to pursue your passion while still earning a living. A master's degree in sports management may hold the key to a variety of demanding and rewarding opportunities for potential students who wish to make their passion for sports into a career and for current sports industry workers looking to advance their knowledge. Discovering how to integrate business and marketing principles into the realm of sports is the foundation of sports management. A variety of fascinating and fulfilling occupations can result from combining a passion for sports with managerial skills, which is possible in the commercial side of something like the sports industry.
To know about Requirements
For more information and details on the entire admission process and other relevant university requirements, you can check out the detailed information below, which will give you a clear idea. At any point in time, students can consult with GoIreland professionals to iterate themselves with all the genuine and required information on admission.
To know about costing
Check out the details provided below to learn more about the costs involved in pursuing a master's degree in Sports Management in Ireland. The expenses include tuition, living expenses, other expenses, and many more. You can speak with GoIreland's qualified advisors to get a clearer idea of the costs.
Salary After Masters (MSc) in Sports Management in Ireland
The job title you have affects your average salary in Ireland after Masters (MSc) in Sports Management for sports performance and management. In addition to that, there are numerous more elements that affect a professional's pay structure in the sports industry while working in Ireland after Masters (MSc) in Sports Management. Most businesses recruit graduates as trainees after they have their degrees and pay them well salaries that are lower than those of professionals. This industry is well-established and has been consistently expanding, holding various jobs in various businesses and industries, such as education, arena management, franchises, or advertising agencies. Due to the high demand for qualified individuals in the region, working in Ireland after earning a Masters (MSc) in Sports Management may result in attractive offers from top companies.

Masters in Sports management is the most employable degree in Ireland, which comes with a higher salary range for Masters in Sports Management in Ireland and excellent employment prospects in reputable companies like GAA, Port Ireland, Accenture, LinkedIn, Salesforce, and many more. Graduates can anticipate making EUR 25,000 during their first year of employment. The starting salary for Sports Management in Ireland is EUR 27,509. Your expected salary after studying Sports Management in Ireland could reach from EUR 41,000 to EUR 80,000, according to your level of education. A fresher's salary after Sports Management in Ireland at a mid-level organization is at least EUR 32,000. Without a doubt, this is a good wage range.
Get all your doubts
clarified now for

Free
I agree to GoIreland terms and privacy policy
or FAQ:
---
Why Choose Ireland for Your MS in Sports Management?

The QS World University Rankings of 2021 include six Irish universities that grant master's degrees in sports among the best universities in the world. In Ireland, the sports industry company employed around 80,000 people in 2018. It is anticipated that the number of people working in this sector will increase at a pace of 15% each year between 2009 and 2018.
---
What universities in Ireland offer programs in Sports Management?

There are many renowned institutions in Ireland, including South East Technical Institution, Maynooth, Limerick universities, University College Dublin, Dundalk Technology Institute, Cork, Trinity College Dublin, and many others.
---
How much will the course cost?

A master's degree in Sports Management costs between EUR 19,550 and EUR 24,800 at Ireland's top universities. A master's in Sports Management costs EUR 10,000 at Ireland's Institutes of Technology.
---
What does sports management entail in Ireland?

A graduate's earnings may rise by 35% if they pursue a master's in sports after obtaining a bachelor's.
---
What subjects are required for Sports Management in Ireland?

A National Senior Certificate with a bachelor's degree, diploma endorsement, or an equivalent certificate with an English achievement level of at least 4 (home language or first extra language) and a Math accomplishment level of at least 3 (mathematical literacy) is required.
---
Is it worth doing Masters in Sports Management?

Degrees in sports management will lead to many different employment options. You must choose whether you want to work mostly in the business world or work directly with the team and players as management, coach, fitness professional, etc.
---
Is it easy to get jobs in Ireland after MSc in Sports Management?

So when the opportunity to acquire jobs in Ireland following earning a master's presents itself, many students gladly concur. Ireland's employment market for international students is relatively favorable, with just a rate of unemployment of little less than 5% and the potential Third Level Graduate Scheme in place.
---
Is IELTS needed for Sports Management?

To participate in undergraduate programs in Ireland, candidates must have an overall IELTS score of 6.0 with no bands lower than 5.5. The cumulative bands for postgraduate students may not be less than 6.5.
---
How long is MSc in Sports Management?

Depending on the laws of the nation you choose to study in, most colleges will provide the Masters in Sports Masters program over one year (full-time) or 2 years (part-time).
---
What are the companies that offer employment after MS in Sports Management in Ireland?

Some of the leading companies that offer employment after MS in Sports Management in Ireland are GAA, Port Ireland, Accenture, LinkedIn, Salesforce, Kepak Group and Irish Hockey Association, and more.
---