Accommodation
Call now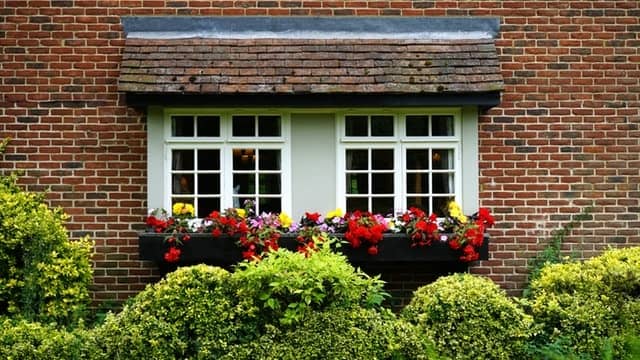 Finding a place for you to stay in Ireland before you leave home is essential. Some universities may pre-book accommodation for you, or you might need to organize this yourself.

The institutions will ensure that they can offer accommodation for international students for at least their first year, but this isn't guaranteed. When you are accepted on a course, you will be sent an accommodation pack and details of an accommodation office with staff that can help you find housing.

The institutions strongly advise students to take advantage of this resource, as accommodation officers will have the information and contacts to help you find affordable and well-located student accommodation easily and quickly.
Get all your doubts
clarified now for FREE

Thank you for choosing us
Our experts will get back to you at the earliest
or
Students usually prefer to stay
On campus which is provided by the university that you will study. But this needs prior booking and it is costlier compared to other modes of stay.
With a host family where you will live with a family and pay a monthly rent.
In private rooms or a shared house along with few other students which entails a private room with shared kitchen and bathroom facilities.
When researching your accommodation choices, keep in mind to find out:
How much is the rent and bills?
How close is it to the institution?
How you can travel to your college
How close is it to shops and services?
How big is your room?
How many people will share your bathroom/kitchen?
Types of Student Accommodation in Ireland and the Cost
| Types of Accommodation | Cost Per Month |
| --- | --- |
| On-Campus with food | €600 - 900 |
| On-Campus without food | €1000-1200 |
| Off-campus, own studio/apartment | €800-1200 |
| Off-Campus, shared apartment | €150-250 |
On-campus Stay
On-campus accommodation comes in various forms, ranging from shared or private rooms to one bedroom flats. They can be catered or self-catered with private or shared bathrooms. Majority of the rooms will have a kitchen, typically shared by four to eight students, though some accommodation is catered and food will be served in a dining hall.

Residence halls provided by the universities usually costs above the European average. The cost of on campus accommodation in Ireland without food would be €600 - 900 , with food would be €1000-1200.

On-campus accommodation rents are paid in two instalments, one payable in September and other in February. Most on-campus accommodations do not accept monthly payment. Also students are required to pay a refundable deposit of a month's rent in advance.

On-campus accommodation is preferred by students as most campuses are located near the institution and provide services such as shops and laundry. It's also a great way to meet people and share your experience with other students. Basic facilities and bills will be included in your rent, which varies greatly according to location and room type. You must apply for accommodation as early as possible to secure the preferred room type.
Host family
Another option that you can look for is, to live with a host family. This is the most common type of accommodation for undergraduate students especially during the first year. You will be allocated a private room and will be treated as a member of the family, sharing other facilities and at times, being included in their activities. You may have to pay €350-500 per month if you are planning to stay with a host family.
Private rental/ Shared Accommodation
Shared accommodation or renting a private house is the most common mode of stay for international students in Ireland. Students find it to be more cost effective than on campus stay. Also, you can cook your own food which again is an effective way of cost cutting. Mostly, students prefer to share a house or room and stay as they get to interact with  students from the same country and background.

You can also choose to rent a private flat or house or studio apartment. This would cost you around €800-1200 per month , plus bills. Shared accommodation would cost you around €150-250 per month if 3 - 4 students share the same apartment.

In most cases, bills for electricity, internet and water heaters may not be included in the rent and may have to be paid separately. There may be a minimum lease, often six to twelve months, and a deposit is usually required to cover possible damage which is refundable when the tenancy ends. You must be diligent in reading the terms of the lease or contract twice or thrice before committing yourself to avoid future disputes and problems. It is advisable to make sure you have seen the accommodation before handing over any money. Consult your institution's accommodation office for advice about renting privately.
Get list of eligible universities
for your profile - FREE!

Thank you for choosing us
Our experts will get back to you at the earliest
or
Chat Now