Student Accommodation in Ireland
Highlights of Student Accommodation in Ireland
Ireland was named as the friendliest country in the world by Lonely Planet

Global Peace Index ranks Ireland as one of the most peaceful countries

Part time job salary of 9 - 12 EUR per hour supports student expenses

Off campus Accommodation in Ireland can be as cheap as 200 EUR per month

On-Campus accommodation is always in demand and costs 1,000 EUR per month

Studyportal ranks Irish Universities as the most preferred in Europe

Ireland is scored 9 out of 10 for International Student Satisfaction in Europe
Recognitions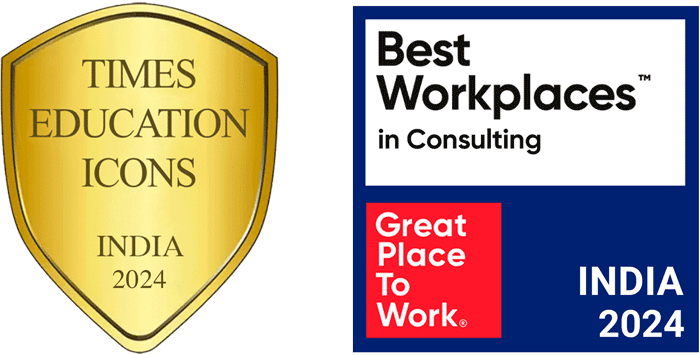 Student Accommodation in Ireland
Planning for the stay and thinking of how to find student accommodation in Ireland can be daunting for the student. We can assist you in student accommodation assistance either through references or through our partners who are based in Ireland and provide options for students based on their budget. Many universities offer Ireland housing for international students to avoid all the hassle in finding a place. But if you are looking for on-campus student accommodation in Ireland, you should apply for it as soon as you get an admit to the particular University.

College students have a wide choice when it comes to accommodation. Some students choose to stay in on-campus accommodation, which is available in many colleges. On-Campus accommodation is always in demand, it can be quite expensive and it is difficult to find. There are a wide range of options for On-campus student accommodation in Ireland. Unlike many countries where dormitories are common, there are choices for four in a room or two in a room as well. If you are unsure how to find student accommodation in Ireland, you can contact us and GoIreland can help you in finding the best housing options in Ireland.
Why are we the Most trusted Ireland Education Consultants?
GoIreland has obtained the Irish Universities Exclusive Representatives' level with a complete record of admits & scholarships. Our Exclusive Ireland university Education Consultants is a competent and skilled team; we have assisted 10,000+ students every year. 200+ Officially Ireland's Exclusive University Representatives placed globally are on our feet to help you out with any query, among the many reasons to study in Ireland, cheap tuition fees, post-study work permits, scholarships as tuition fee deductions. Ireland is an IT hub with 30+ higher education institutions offering 5000 programs.

Among Ireland's top Education Institutions, most of them are listed in World's top 500 QS World University Rankings. Standing as the Officially Ireland's Exclusive University Representatives, we are determined to provide you with the latest information provided by the Universities regarding the courses and requirements. Our qualified consultants are in consistent contact with the Ireland Embassy updated with the current requirements for Visa, making every Visa application a success.
We are the Official Representative for Top Ireland Universities
Types of Student Accommodation in Ireland
One of the major concerns for parents sending their kids abroad or even for mature students is finding suitable housing facilities. Planned living arrangements that fit right in the budget could be a lifesaver for a student since you will be spending time in your den apart from college. You will have a range of options when it comes to choosing the best accommodation providers in Ireland. Student accommodation types in Ireland fall into four broad categories:

On-campus accommodation, long-term student hostel, accommodation with a host family and rented apartments. Among the options, students choose to take up a rented apartment and it is the famous type of student accommodation in Ireland as it can be the most economical one. There are various types of accommodation options for international students in Ireland. The common ones are on-campus accommodation, living with a host family, rented - shared accommodation. Most top universities in Ireland have accommodation facilities for international students.
List of Housing options in Ireland
On-campus Accommodation

Halls of residence
Private Rooms

Off-Campus Accommodation

Rented/Shared apartments
Stay with a Host family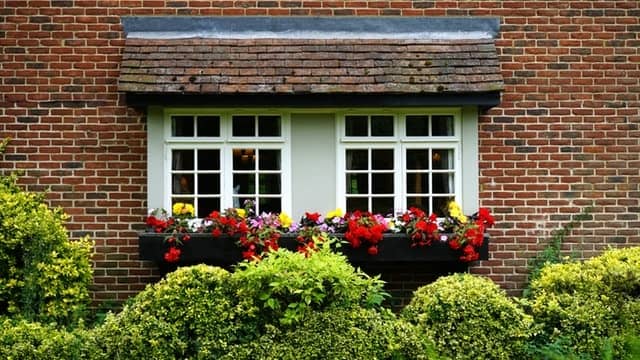 Cost of International Student Accommodation in Ireland
Depending on the type of housing you choose, the cost of international student accommodation in Ireland will differ. On average, the cost of international student accommodation in Ireland ranges from 150 - 400 EUR per month. Choosing to live on campus can be comfortable in terms of facilities, the distance you need to travel, round the clock assistance including security and health services. Universities offering on-campus rooms for stay can charge you between 4,000 EUR and 6,000 EUR a year.

So if you are looking for low cost student accommodation in Ireland, choosing to stay on campus should be your last resort. The cheapest housing options in Ireland for students is a shared rented apartment. A rented apartment for students in Ireland can range between 1,000 - 1,200 EUR for a house that accommodates four so the rent can be split equally, approximating the cost to be 250 - 300 EUR. If you are still confused about the cheapest housing options in Ireland for students, you can give us a call.
| Type of Student accommodation in Ireland | Price of Student housing in Ireland |
| --- | --- |
| On-Campus with food | €600 - 900 |
| On-Campus without food | €1,000 - 1200 |
| Off-campus, own studio/apartment | €800 - 1,200 |
| Off-Campus, shared apartment | €150 - 250 |
Our Process + How Can We Help
GoIreland consultants are the best consulting choice for any kind of course you want to get admission in some of the top universities and colleges of Ireland for a flourishing career. Our experienced and talented Exclusive Ireland Education Consultants are always there by your side when you need them the most. Starting from the counselling process to the admission process and Visa procurement, our experts are always all ears to your problems.
GoIreland's Extensive Footprint in India
Offices across India
250+ Experienced Consultants
Chennai, Coimbatore, Bangalore, Cochin, Hyderabad, Mumbai, Pune and many more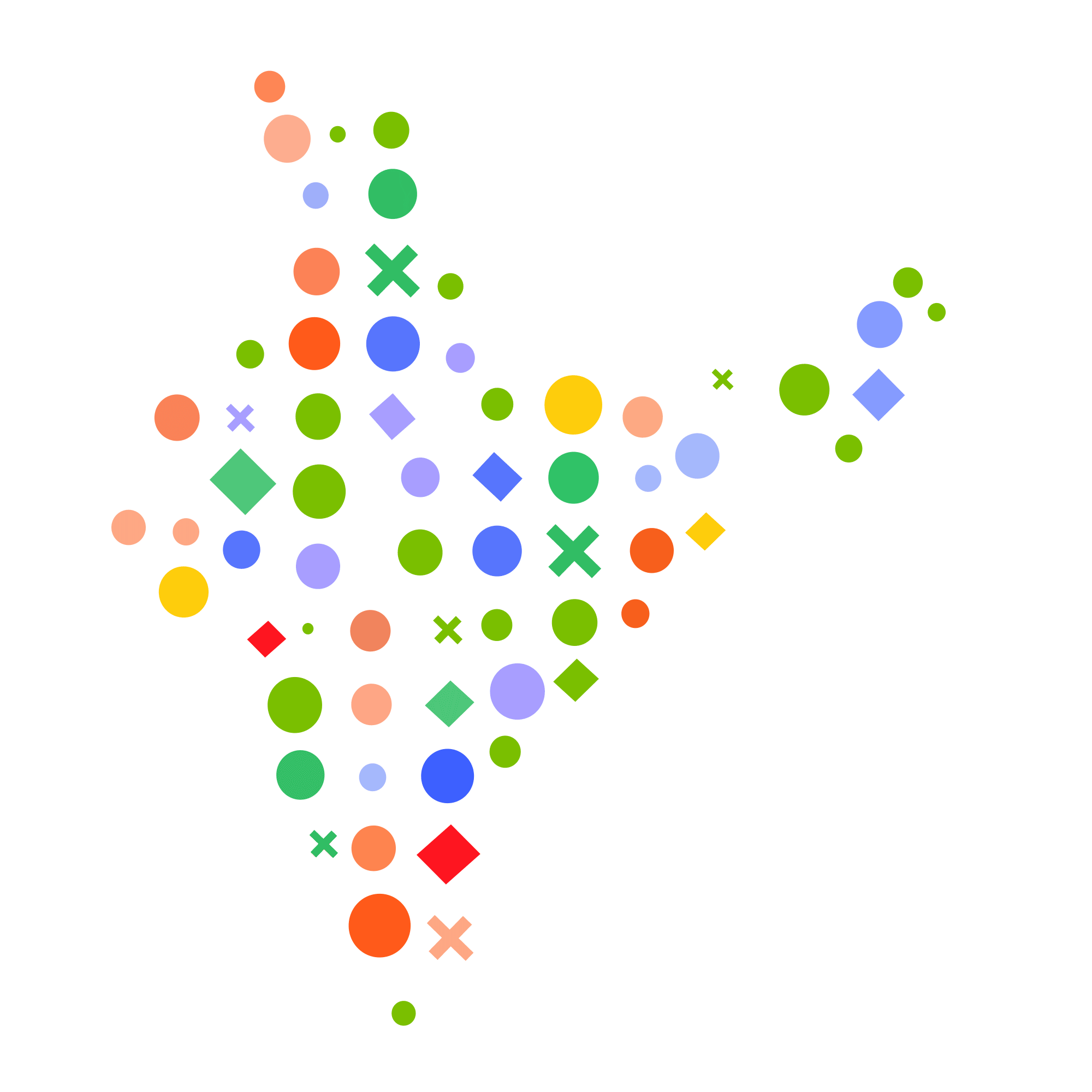 Reasons to approach GoIreland :
Our Team : We at GoIreland are formed of a young & dynamic team, functioning with the sole purpose to turn your dreams of pursuing higher education in the top universities worldwide into reality. Unlike regular consultants, we believe in a personalized approach where we work with you, beside you, and not in the traditional way of having an across-the-table consultation.
Better Understanding of the process : Like every country has diverse cultures and lifestyles, other universities in different countries have additional visa and course application requirements. So it is apt to get in touch with Ireland's Exclusive University Representatives for assistance in applications, preparing all your documents for application, and ensuring you get a student visa.
Direct University Representation : We take satisfaction in saying that we represent over 600+ universities, having reasonably placed over 20,000+ students across the globe. We are working harder to be the right bridge between international students and globally recognized universities.
Clear cut knowledge about eligibility through experience : Misinformation is sadly not a plumbing problem that can be fixed; instead, it is a social crime that we can monitor and adapt to. Also, tedious unplanned research is exhausting while determining the right place to study. Use the extensive knowledge database overseen by an experienced global team of over 150+ professionals providing 1-on-1 unbiased consultation at GoIreland to be sure that you get what you truly deserve.
Nuances for a successful study visa : It is crucial to get a study visa after admission. The much online information about the requisites for a study visa application does more bad than good. We at GoIreland boast of a 100% visa success rate over 13+ years of our services. Therefore, it is a great idea to leave it to the experts well-versed with visa assistance at GoIreland to assure zero compromises on quality and proficiency.
End to end assistance : We at GoIreland focus on aiding students right from selecting universities, guidance on the documentation like SOP, LORs and Resume, Application Filing till their visa is done and also extending support to procure an Education Loan, Accommodation, Forex & Fee Payment across 25+ branches worldwide and so on. So if you are looking for a one-stop solution, we are certainly what you need!
Scholarship Assistance : To study overseas is a dream but to study abroad on scholarship is a blessing. Acquiring admission to the top universities worldwide, it is essential to showcase your profile in the best possible ways. Furthermore, securing a scholarship is extensively based on the overall projection of your academic & your professional profile. A student's SOP highlights leadership and problem-solving skills, LOR substantiates those claims. A resume provides an insight into the applicant's potential and team abilities, which are some of the critical qualities universities look for in candidates. It gives a third person's point of view on your candidature. We have favorably procured scholarships for over 65% of our students by drafting an exceptional SOP, LORs, and Resume and effectively highlighting all the valid qualitative parameters.
Support system : This is an unstated feature of GoIreland is that our university applications team remains in regular contact with the universities to help you clarify doubts, get admitted on time, and make sure that your documents are processed error-free. Additionally, you have Exclusive Ireland Education Consultants to ensure that all your documents are in place for any doubts related to the visa. Our personalized procedure & direct communication assure ease of the process.
Living On-campus in Ireland
Ireland student accommodation on Campus ranges from halls of residence, which are apartments that can occupy 4 to 8 students. On-Campus living facilities in Ireland include a private bedroom and shared kitchen, living room, and bathroom. Some Universities provide food while most of them have a kitchen where students can cook their own meals. Along with admissions, options for on-campus living in Ireland - applications and booking student accommodation in Ireland will also be available.

The cost of on campus accommodation in Ireland would be €800 - 1,000 per month. It is usually a first come first serve basis so if you are planning to stay in a hostel very close to the campus, you need to book it quickly. On campus rent in Ireland is the costliest option compared to rented accommodation or shared living spaces. Payment for on-campus accommodation must be done in 2 installments, in September, and in February. Monthly payments for student housing in Ireland are not available. Students usually have to pay a deposit of one month's rent in advance and it is refunded when you leave. Other added expenses include heat and electricity.
Living Off-Campus in Ireland
For students who are unable to secure a room in on-campus accommodation, choosing to live in private off-campus apartments is a good option. Ireland Student accommodation off Campus provides many of the same services, with residence close to the campus, accommodating students. In some cases, the colleges themselves sometimes have arrangements with these providers and the rent for off campus student accommodation in Ireland can be costly. The average off campus rent in Ireland can be up to €10,000 for a 9-month lease. Off campus living facilities in Ireland are similar with a shared room, private bathroom and cooking space.

Rented apartment: Students who want to cut down on living expenses and who want to be totally independent choose to rent rooms or houses. Deposits or advance for 3 months is collected by the landlord and rent is paid on a monthly basis. Being one of the most common types of student accommodation in Ireland, international students find it easier to adapt. This would cost you around €800 - 1,200 per month, plus bills. Shared accommodation would cost you around €150 - 250 per month if 3 - 4 students share the same apartment. The landlord issues a lease agreement for a period of 9 or 12 months. The deposit will not be refunded if you choose to leave before the agreement expires and if any damage is caused to the apartment.

Staying with a host family: Families in Ireland are open to provide Accommodation for international students in Ireland. Moreover, it has become a great business and a source of income for families. Students have their own independence but still have the home comforts as well as are under the constraint to follow some rules. You may have to pay €500 - 700 per month if you are planning to stay with a host family. Choosing to live with a host family is one of the best ways to settle since you can experience the presence of a family and their warmth and it can help you adapt to the new country.
Get application fee waiver
by applying through us
I agree to GoIreland terms and privacy policy
or International Student Accommodation Service in Ireland
If you are finding it difficult to look for suitable housing facilities in Ireland, you can reach out to us at GoIreland. We work with private accommodation providers who will give you options and provide international student accommodation services. We can also help out in connecting you with the Accommodation Officer at your university or college who can advise you about the accommodation that best fits your needs and your budget. The accommodation office will share suitable places based on the preferred locations. Property owners generally do not hold on to rooms or do not reserve them so you can also reach out to websites that can give you access to find apartments, house shares and "digs" (a room in a family home). Some of them are Daft, Rent, homestay, collegecribs, casita and living space.

One of the best options is to get a room based on student references. We can connect you with our students who are located in the respective location and you can find out options from them as well.
Guide to Find Student Accommodation in Ireland
The best way to find student accommodation is through referrals. We are in constant contact with our students who have gone to Ireland and we can use them as a guide to finding student accommodation in Ireland for you. Secondly, as soon as you get an admission, we can connect you with accommodation providers who can give you the widely available options. You can choose housing options in Ireland based on your budget. Lastly, Universities can also be a guide to find student accommodation in Ireland. Soon after your admission, you can register with the student services for assistance with accommodation.
FAQ:
How much does it cost for hostel accommodation in Ireland?
It costs between 400 - 1000 EUR per month based on the institution that offers you the accommodation.
What is the cheapest accommodation for students in Ireland?
Students rent an apartment and share it with their friends which can cost between 150 EUR to 400 EUR per month.
I heard it is costly in Dublin to find accommodation, is it true?
As the college start date nears, it might be challenging to find accommodation in Dublin. We can help you through our student referrals, accommodation partners to find a suitable place for you to stay.
What is the safest staying option for students?
Students choose to stay on campus if they are concerned about safety. But Ireland is a safe place so you need not be concerned about on campus accommodation or an off campus one along with your friends.
How much will I need to spend for accommodation in Ireland?
In cities, it may cost around 150 - 300 EUR per week. Based on the locality and the number of people sharing rent or expenses.
People also search for,
Student accommodation in Ireland
Ireland housing for International students
Student accommodation assistance in Ireland
Cost of International Student Accommodation in Ireland
Low cost student accommodation in Ireland
Living on campus in Ireland
Living off campus for students in Ireland
International Student Accommodation Service in Ireland
Student Accomodation Locations in Ireland
Guide to find student accommodation in Ireland