MBA in Ireland
Call Bharathi +91-9884061236 now
Highlights of Studying MBA in Ireland
Tuition Fee starts at a mere 9L/Annum

Upto 50% Scholarships on tuition fee available

MBA is one of the most in-demand job in Ireland for 2019 - LinkedIn

Demand for MBA Professional is growing at 22% year - Business Post

2 years of post-study work permit

MBA in Ireland is part of Critical Skills Occupation list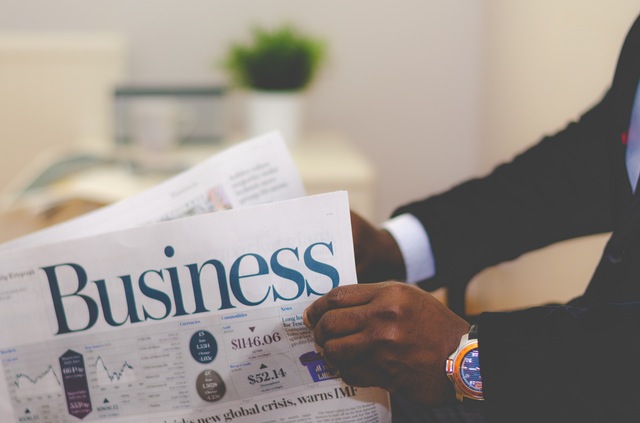 MBA in Ireland
Master's in business administration in Ireland is an immersive programme designed to challenge your thinking, realize your potential and can offer you a unique opportunity to study advanced theory and practice relating to management. There are many MBA programs in Ireland, offered through a range of business schools in the country. Some of the MBA programs are accredited by international accreditation - such as AACSB, AMBA, or EQUIS - and some are featured in one or more of the international MBA rankings publications. An MBA in Ireland may be offered with specializations, such as finance, supply chain management, accounting, or business analytics, among many others. Some business schools in Ireland may also provide general MBA programs, which provide a well-rounded education in many areas of business, and which may also address soft skills such as negotiation, presentations, and more. Students who pursue their MBA in Ireland have access to many networking resources, right at their doorstep. Some students who pursue business studies in Ireland choose to stay after graduation, many finding work in Ireland. As an MBA graduate, you will be able to confidently manage a business, particularly in a turbulent economic environment and be an expert in business management and business strategy in a global context.

Given below is the MBA courses in Ireland.
| List of Universities for MBA in Ireland | Courses for Business Administration in Ireland |
| --- | --- |
| Trinity College Dublin | Master of Business Administration (MBA) |
| University College Dublin | Master of Business Administration (MBA) |
| Institute of Technology, Carlow | Master of Business Administration (MBA) |
| Dublin Business School | Master of Business Administration (MBA) |
Universities for Business Administration in Ireland
Masters in Business Administration in Ireland is a highly reputed course that compels you to build a business skill toolbox that helps you define your career goals, sharpen your business acumen and receive the experiential learning that sets you apart. You will be introduced to advanced management concepts through a combination of core foundation subjects before selecting specialist pathways through MBA in Ireland.

The list of universities for MBA in Ireland is given below
Trinity College Dublin
University College Dublin
Institute of Technology, Carlow
Dublin Business School
Entry Requirements for Business Administration in Ireland
Common Entry Requirements For Mba In Ireland
If you are applying for a postgraduate course at an Irish university, you need to have a relevant bachelor's degree or diploma. Your undergraduate course must be consistent and relevant to the course you wish to pursue your masters in. Applicants will need to hold at least a 2.1 honors degree (60%) or an equivalent result from a university in India or an equivalent professional qualification such as ACCA or CIMA or Higher Diploma in Business Level 8 conversion programme.
Some top tier business schools might require a minimum of three years' professional experience (excluding summer placements, part-time or temporary work experience).
Some top tier business schools might require a valid score on the Graduate Management Admissions Test (GMAT). Alternatively, candidates can also submit a valid GRE Test Score.
All applicants are required to demonstrate a high level of competence in English language. If English is not your first language you must present with the minimum standard in a recognised English language test, as outlined below.
Below is the minimum admission requirements for MBA in Ireland
| List of Universities for MBA in Ireland | Entry Requirements for Business Administration in Ireland (Percentage or CGPA) |
| --- | --- |
| Trinity College Dublin | 60% or 6.0 CGPA |
| University College Dublin | 60% or 6.0 CGPA |
| Institute of Technology, Carlow | 60% or 6.0 CGPA |
| Dublin Business School | 60% or 6.0 CGPA |
Enlish language requirement for MBA in Ireland
Some universities may ask for a higher score or additional proficiencies. It is always advisable to contact the university before applying. For all proficiency tests the results must normally have been issued within two years prior to the start of your programme. The english requirements for MBA in Ireland does not vary much in accordance to the universities, institutes of technology and colleges.

Below is the English scores for MBA in Ireland
| Test | University | Institute of Technology | Colleges |
| --- | --- | --- | --- |
| IELTS | 6.0 with no section below 5.5 | 6.0 with no section below 6.0 | 6.5 with no section below 5.5 |
| TOEFL | 90 | 90 | 90 |
| PTE | 63 | 59 | 63 |
IELTS requirements for MBA in Ireland
Some universities may ask for a higher score or additional proficiencies. It is always advisable to contact the university of study before applying. For all english language tests the results must normally have been issued within two years prior to the start of your programme. One of the most preferred tests is IELTS that tests your reading, writing, listening and speaking skills. The minimum IELTS scores for MBA in Ireland depends on your institution of study.

Below is the minimum IELTS requirements for MBA in Ireland
| List of Universities for MBA in Ireland | IELTS Requirements for Business Administration in Ireland |
| --- | --- |
| Trinity College Dublin | 6.5 with no section below 5.5 |
| University College Dublin | 7.0 with no section below 6.5 |
| Institute of Technology, Carlow | 6.0 with no section below 6.0 |
| Dublin Business School | 6.5 with no section below 5.5 |
TOEFL requirements for MBA in Ireland
TOEFL is another english proficiency test that is recognised by the Universities of Ireland for Masters in Business Administration. It grades you on your reading, writing, listening and speaking. The minimum TOEFL scores for MBA in Ireland depends on the courses and the university of study.

Below is the minimum TOEFL requirements for MBA in Ireland
| List of Universities for MBA in Ireland | TOEFL Requirements for Business Administration in Ireland |
| --- | --- |
| Trinity College Dublin | 90 |
| University College Dublin | 100 (20 in listening, reading and speaking & 24 in writing) |
| Institute of Technology, Carlow | 90 |
| Dublin Business School | 90 |
PTE requirements for MBA in Ireland
The third English Language test that you can opt for it PTE - Pearson's Test in English. It also tests you on the basis of four modules - Listening, Speaking, Writing and Reading. The minimum PTE scores for MBA in Ireland vary for universities, Institute of Technology and Colleges.

Below is the minimum PTE requirements for MBA in Ireland
| List of Universities for MBA in Ireland | PTE Requirements for Business Administration in Ireland |
| --- | --- |
| Trinity College Dublin | 63 with no section below 59 |
| University College Dublin | 63 with no section below 59 |
| Institute of Technology, Carlow | 59 |
| Dublin Business School | 63 |
Tuition Fee for MBA in Ireland
The tuition fee for MBA in Ireland depends on which institution you will be studying in. The minimum tuition fee for MBA in Ireland is €11,250 and it can go up to €34,500.

The average cost of MBA in Ireland is given below:
| List of Universities for MBA in Ireland | Tuition Fee for Business Administration in Ireland |
| --- | --- |
| Trinity College Dublin | €34,000 |
| University College Dublin | €34,500 |
| Institute of Technology, Carlow | €11,250 |
| Dublin Business School | €12,000 |
Scholarships for MBA in Ireland
International students who pursue MBA are eligible for various funding options offered by the university and charitable endowments. Scholarships for Business Administration in Ireland may vary with the institution and it is suggested that you visit the institution's website for further details or get in touch with GoIreland scholarship team. Below is the list of Scholarships for MBA in Ireland
50% Tuition Fee Waiver - MSc Merit Based Scholarship for International Students
50% Tuition Fee Waiver - Indian Academic Excellence Scholarship for Smurfit
50% Tuition Fee Waiver - MSc Merit Based Scholarships for International Students
EUR 5,000 - School of Business Scholarships
Get all your doubts
clarified now for FREE

Thank you for choosing us
Our experts will get back to you at the earliest
or
Chat Now
How can we Help
0%
Program fit
With 12 years of expertise,
I can personally guide you through
the whole process of studying in Ireland
Thank you,(10)
You will receive a call from one of our experts and help you out. (< 65)