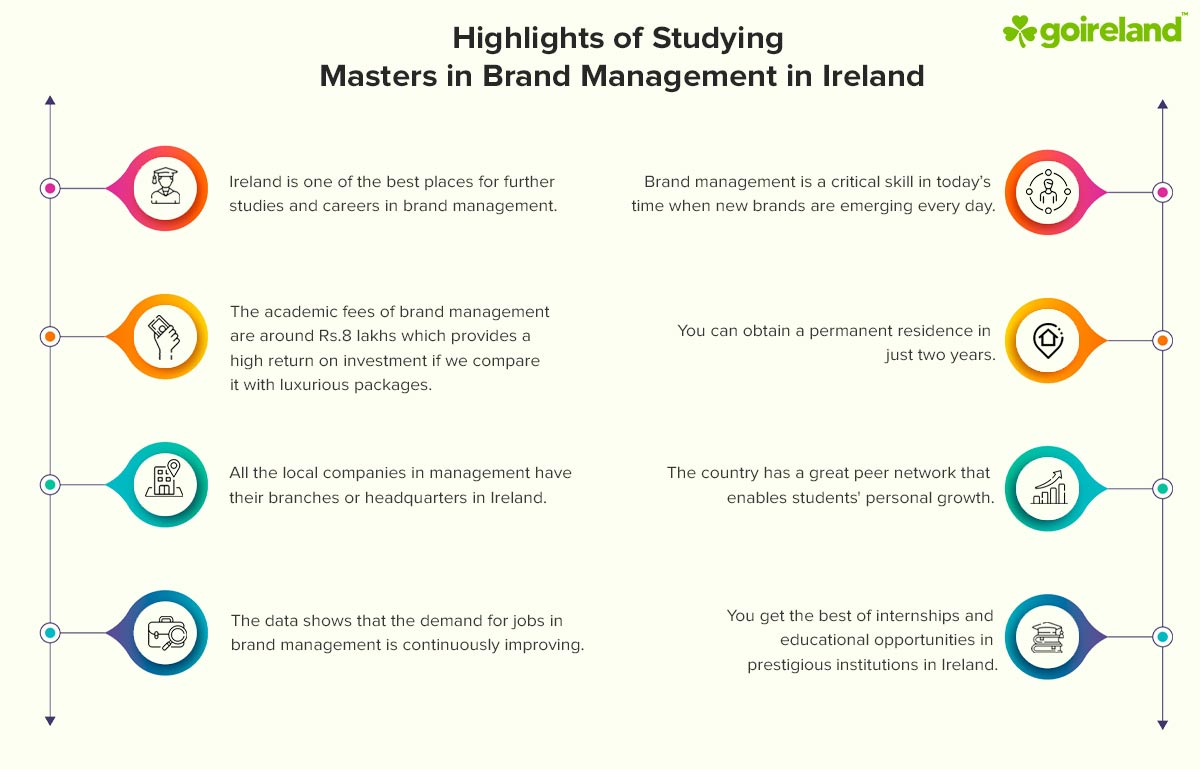 Masters (MSc) in Brand Management in Ireland
Many students want to study masters (MSc) in Brand Management in Ireland, but they have some financial constraints and some constraints on the level of knowledge about the application process and other variables; with the assistance of GoIreland, your journey towards a bright future becomes easier as we provide you with assistance, and knowledge that will help you smoothen the process of creating a better future for yourself.
Get all your doubts
clarified now for

Free
I agree to GoIreland terms and privacy policy
or Applying to a university abroad is hectic. The documentation process is very complicated and it is a time taking process. It gets even more difficult when you are completely new to a country. Hence, GoIreland assists you to ensure you do not have to break your head. GoIreland provides the opportunity to pursue Brand Management Masters in Ireland for Indian students. The opportunities that are open for students opting for courses in Brand Management in Ireland for International students are paramount, during your studies and upon completion of it. Talk to GoIreland and discuss your requirements to get up to 100% scholarship for an Ireland Brand Management Masters (MSc). Prominently, your grades and merit should match the eligibility criteria of the University scholarship.
GoIreland's Extensive Footprint in India
Offices across India
250+ Experienced Consultants
Chennai, Coimbatore, Bangalore, Cochin, Hyderabad, Mumbai, Pune and many more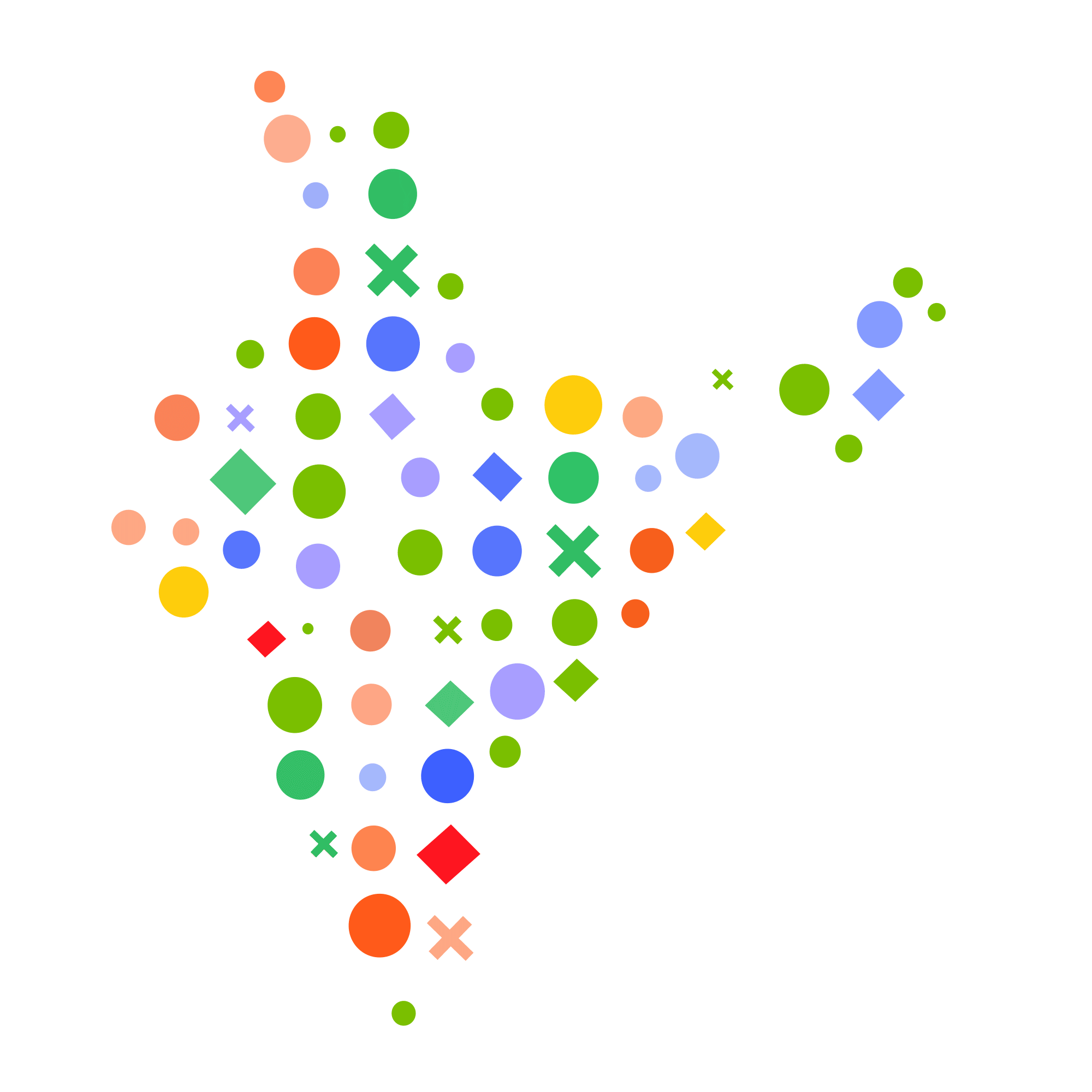 Upon completion of a Master in Brand Management in Dublin, you can pursue relevant work experience. This would assist with providing the required experience to enhance the students' inner talents. GoIreland is an extraordinary consultancy that transforms your journey to a better future and career in Brand Management. The market of brand managers will expand by 14% between 2025 to 2030, and hence, many new jobs will appear in the market. The opportunities for growth and success increase for each student who wants to pursue brand management in Ireland. GoIreland is here to serve ambitions for students' futures that speak volumes about our premium quality services. Thousands of students have taken services from GoIreland, and they have become the testimony of our services.

There is a lack of the right skills in the industry between what is required by the corporate and what is taught in the institution. When you pursue brand management in Ireland, there is a high chance that you might get placed in the top 500 Fortune companies that will pay lucrative packages. GoIreland provides excellent services to help you pursue Masters in brand management. We all know that when there is demand in the industry, there are huge chances of employment. Brand Management is a career that various companies demand as they want to build brands that connect with people and inculcate updates. Approximately 8,500 new jobs will emerge in the market by 2030.
Get application fee waiver
by applying through us
I agree to GoIreland terms and privacy policy
or If you select GoIreland as your consultant while pursuing a Masters in brand management in Ireland, you might avail amazing working opportunities. It acts as an entry-level ticket for your career to choose the best universities which will in turn give you employment in your field's top companies like Noise and Google. You can pursue Masters in brand management for just Rs. 9 Lakhs. Your investment will provide high returns as the average salary of a brand manager after a few years of experience is around 53 lakhs. You can even pursue an exclusive program of global brand management, which provides evergreen skills necessary for the market.

GoIreland assists you with one-on-one assistance on the admission process of the various aspects of the application to prestigious universities. The steps in pursuing higher education involve a lot of hassle in documentation, which is simplified for your convenience so you can easily invest in GoIreland. Customer support also assists you with your student loans and comprehensive information on obtaining and filing a visa.
To know about Requirements
To be admitted to a top University in Ireland, you must fulfill certain requirements that the University requires of your choice. If you want to secure your admission to the top college, then you have to qualify for all the requirements mentioned by the University. Before moving on, you must know all the requirements to be prepared before applying and paying fees for your course.
To know about costing
There are several costs involved in moving from India to Ireland till you get to your ultimate location. The type of lifestyle you choose will typically determine these costs, but it's crucial to estimate your monthly costs to make an educated choice. Continue reading to obtain a rough idea of the overall expenses you might expect to face if you relocate to Ireland for your post-secondary studies.
Salary After Masters (MSc) in Brand Management in Ireland
Salaries for brand management masters in Ireland are based on experience, education, and professional skills. Some entry-level positions may be available to those with only a bachelor's degree and some experience, but most require a master's degree. The starting salary for Brand Management in Ireland is usually lower when compared to an individual with a rich experience in the industry Salaries will also vary depending on the size and type of company, as well as the geographic location. In general, brand management salaries in Ireland are among the highest in the world. As you have invested energy in your further education, you should also research the average salary in Ireland after masters (MSc) in Brand Management. If you are Working in Ireland after Masters in Brand Management, then you will lead an amazing lifestyle as the packages offered by the top 500 Fortune companies are quite lucrative. Masters in Brand Management is most employable degree in Ireland because it legally entitles you to work and reside in the country for up to 24 months after graduation. The salary range for Masters in Brand Management in Ireland is €29,573 - €53,000.

The expected salary after studying Brand Management in Ireland with experience can expect to earn an average salary of €55,501 if he/she is working in top 500 Fortune companies like Madcraft, Strike Digital, Burst Digital, Bradley Brand, Neworld, Noise, Design, and many others. It is a dream for many students to work in top MNCs, especially for the students who have just passed out from the University after completing their master's. The freshers salary after Brand Management in Ireland is approximately € 30,000 per year minimum.
Get all your doubts
clarified now for

Free
I agree to GoIreland terms and privacy policy
or FAQ:
---
Which countries are best to study Brand Management?

The best countries to study Brand Management include Germany, Ireland, Canada, the UK, Finland, and Australia. You can study brand management if you want to see yourself as a Brand Manager shortly.
---
What do you study in Brand Management?

Brand Management includes studies on developing and managing a brand's identity or image. You will be expected to develop brand strategies for the new launches and existing brands where you must position the brand, including the right brand strategy.
---
What is an MBA in Brand Management?

An MBA in Brand Management involves building a brand from scratch, including the brand's packaging, color, and theme. They teach you to create an A-Z plan for the brand where you are completely involved in the process. It is a two-year program with few internships and projects to get real-life exposure.
---
What is the scope of Brand Management?

Today there is a very high rate of growing startups, and hence the opportunities are increasing widely with the increasing number of startups all around. They are trying to launch many products, which gives an immense opportunity to capture the market by providing branding services.
---
Is Brand Management a great career in Ireland?

Ireland is a smart choice for students because there are many opportunities for individuals with brand management abilities. Brand management is becoming more and more important everywhere, not just in Ireland.
---
How can I enroll in brand management courses in Ireland?

You can apply directly by filling out an online form on your desired university's website. The applicant fees depend on the choice of your University. It usually varies on the grading of the college or University.
---
Is brand management an essential skill in Ireland?

Since brand management is crucial, the pay scale will inevitably increase as demand does. Due to the yearly increase in the number of online startups and businesses, which indirectly raises the demand for brand managers, this career could provide you with a reliable source of income.
---
Which branch of brand management pays the highest package?

The highest package is generally provided in sales without any doubt. There are various fancy terms used for the same position. Still, the main objective is to sell the company's products so that the organization gains profit and you deserve luxurious packages.
---
What is the average package for Brand Managers?

The average package of brand managers is higher than in all other fields. You can get an average package of Rs.53 lakhs after a few years of experience in the industry. Please note that such packages are offered only after completion of master and brand management; you cannot expect such packages after your graduation.
---
Is a master's in brand management difficult?

No brand management is a fairly simple skill; you just have to put in the medium-level efforts required to complete your master's in brand management.
---