Foreign employees with a personal public service (PPS) or social security number in Ireland can access several social security benefits, which include child immunization, free travel pass, driver's license, public health services, and housing grants.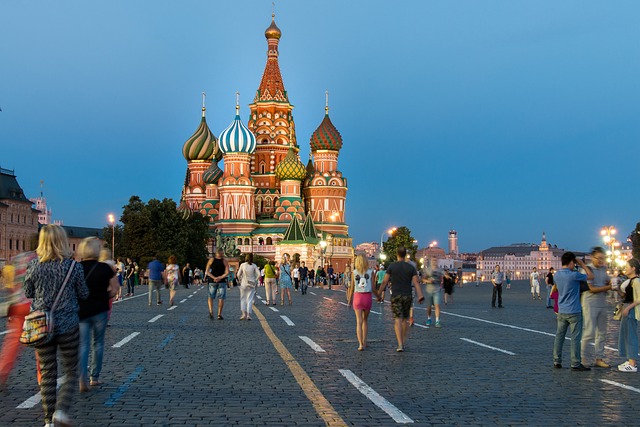 Masters (MSc) in Tourism and Hospitality in Ireland
Tourism and hospitality are closely linked, and these industries overlap. The tourism industry has augmented rapidly in the last few decades, with a total of 1.4 billion international tourists and travelers crossing the borders. This number indicates a big room of assistance and support required by the hospitality industry to accommodate the large and ever-rising portion of travelers across the world. And with major increases coming from the restaurants and the hotel chains incorporating the same line, hotels, and hospitality promise a complete world of job prospects. Tourism and hospitality Masters in Ireland for Indian students focuses on ensuring customers' comfort and safety in hotels, restaurants, and various other entertainment facilities. The course centers on complete customer satisfaction, leading to customer loyalty and repeated business.

Students who choose to study Masters (MSc) in tourism and hospitality in Ireland get the scope to receive hands-on experience in real organizations. The course integrates theories from other disciplines, such as business administration, supply chain management, and commerce. Since the tourism and hospitality industry is constantly growing at a swift pace, it has increased the need for qualified tourism professionals. Doing a Masters in tourism and hospitality in Dublin and other cities will not only help you get a solid tourism base. Still, they will also give you the analytical, policy-making, and strategic skills required for managing tourism and hospitality most efficiently. Some of the most important topics you study in Ireland's tourism and hospitality Masters (MSc) include
hospitality management and communication,
hotel operation,
banquet management,
catering management,
hotel and restaurant financial management,
applied food service sanitation
travel and tour operation.
Tourism and hospitality in Ireland for international students prepares them with the skills needed to implement quality management and business development strategies. They gain the basic administrative potential to plan and schedule activities and control organizations. Most significantly, students develop amazing communication, and customer service skills since working in tourism and hospitality involves maintaining and establishing positive work relations with clients and colleagues. Tourism and hospitality graduates can apply for jobs in casinos, hotels, restaurants, contract food services, and clubs. They can find some of the best and highest-paying jobs as travel agents, hotel managers, cost controllers, clerks, cruise line personnel, and restaurant managers. Masters in tourism and hospitality teaches students to manage different products and services associated with activities such as traveling for personal recreation, pleasure, and social events. The course ensures a student knows everything about treating clients in hotels or at tourist sites. Some of the most important areas of service covered in the course include management science, marketing, hospitality, and business administration.

Tourism and hospitality include all the social and economic activities related to traveling experiences, enjoyment of leisure time, and recreation. The discipline prepares students who move on to serve as professionals with the responsibility to maximize the leisure experience of their clients, either through direct contact or by managing the personnel and logistics involved in resorts and hotels efficiently. Students of Masters in tourism and hospitality get all the tools required to organize various events effectively, whether concerts, private parties, sporting events, or cultural events. The course also offers a clear and detailed understanding of sales principles while offering amazing communication skills simultaneously. Besides event planning, you may also develop good hospitality and business administration knowledge.
Blending the art of comfort and relaxation with the competencies required to manage the tourism industry, Masters in tourism and hospitality in Ireland is one of the most popular degrees in applied sciences. Typically, the degree offers a detailed understanding of management and the knowledge to implement strategies and varied languages. Examples of topics covered in this course include theme parks and attractions management, event planning, international tourism, and consultancy. Popular careers include job positions like fitness instructor, travel agent, resort or hotel staff, and tour guide. Job opportunities also stretch as far as transportation professionals and restaurant managers. The course also offers people-oriented skills and the technical competency needed to deal with people in the tourism and hospitality industries. The course is not only aimed towards providing students with a clear understanding of the tourism and hospitality industry but even with the knowledge to understand key problems that affect the continued development of this industry. It presents the scope for students to get insights into management and marketing problems that impact the tourism and hospitality sector.

Students taking the course also get the scope to update their information technology and language skills, presentation and communication skills and interact with visiting international faculty and practitioners in the tourism industry. The students also develop research skills through completely dedicated procedure modules leading to completing an assignment or dissertation on a selected topic in tourism and hospitality. One of the most integral parts of this study program is a foreign tour the students must undertake upon completion of theoretical knowledge. Masters in tourism and hospitality in Ireland are available part-time and full-time for one or two years. The main objective of this course is to offer practical training to the students so they are equipped with the required hospitality skills that can help them with their careers in the future. Ireland has rapid and high growth in the tourism and hospitality industry. Several brand-new hotels, restaurants, and tourist spots continue to resurface across Ireland, bringing in this huge demand for tourism and hospitality graduates. So taking up a Masters in tourism and hospitality in Ireland will give you a seamless experience in your job search, both in the country and in other parts of the world.
GoIreland's Extensive Footprint in India
Offices across India
250+ Experienced Consultants
Chennai, Coimbatore, Bangalore, Cochin, Hyderabad, Mumbai, Pune and many more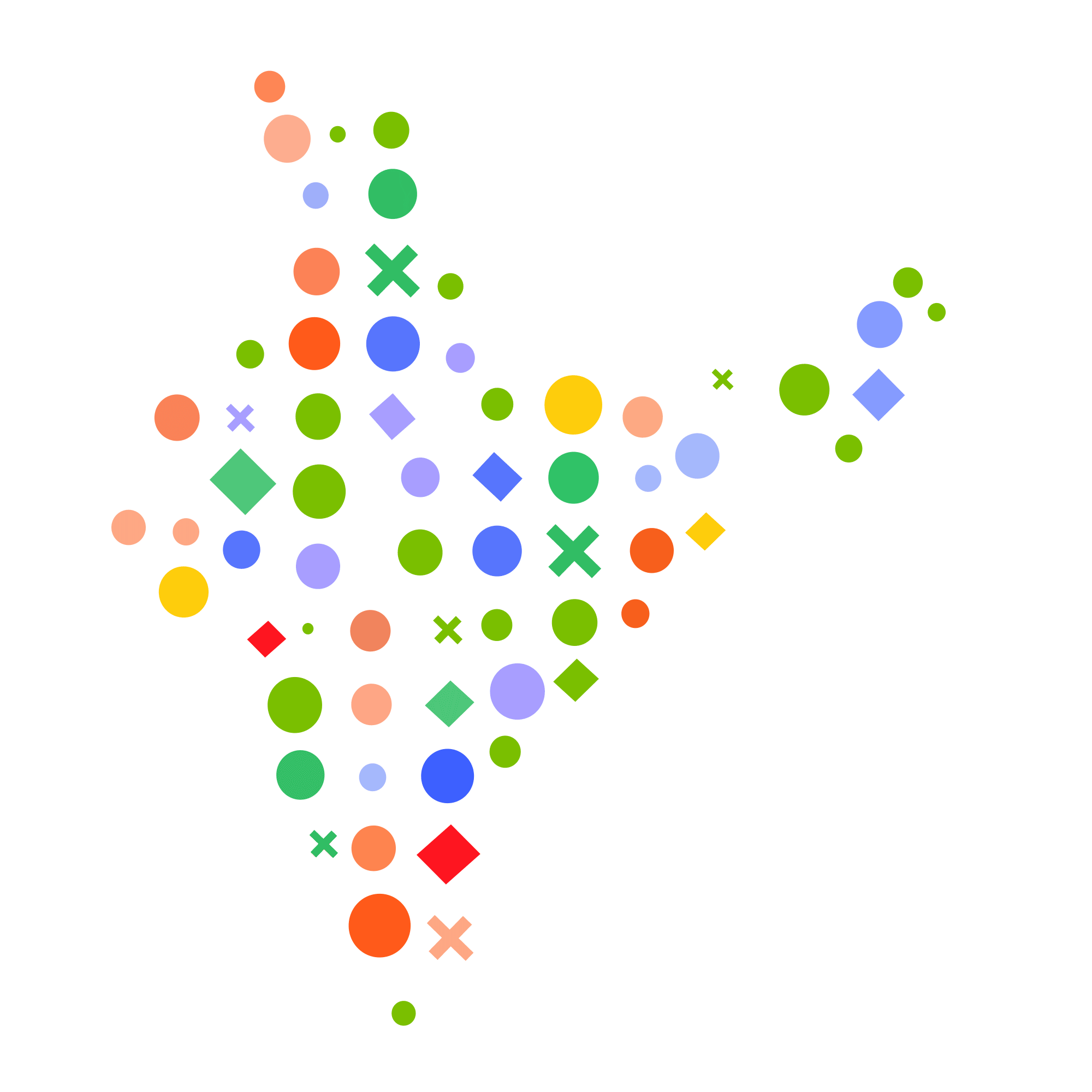 The tourism and hospitality industry also has an omnipresent, global characteristic allowing students to have a major scope of travel. You can make a good living while traveling and even receive free food and accommodations. Whether you are a part of the housekeeping or restaurant, you will find opportunities in all backgrounds. The soft skills you gain during the course will also help you enhance your career growth. You will be quite flexible in choosing a career you prefer and one that does not necessarily need to be in the same industry as the soft skills you possess. The tourism and hospitality industry is one of the major worldwide industries. It is competitive, dynamic, international in nature, and fast-growing. It is also wide-ranging and covers everything from deluxe restaurants and hotels to designer bars, nightclubs, and catering operations. Masters in tourism and hospitality is a course specifically designed to offer students expert knowledge and skills to serve at senior management levels across the different sectors of this vibrant industry. It is aimed at candidates with different professional and academic backgrounds. Masters in tourism and hospitality in Ireland is a globally recognized study program and one of the most sought-after courses among international students from India. Tourism and hospitality graduates with proper skill sets and knowledge can look forward to an assortment of choices of international careers. Through practical experience, management expertise, and experiential learning, they can explore that their skills can open several doors that offer international exposure.
To know about Requirements
If you want to pursue a unique study program with huge significance worldwide, then taking up a Masters in tourism and hospitality would be a good decision. Taking up the course and completing it successfully will make you the perfect candidate for some of the highest-paying jobs in different industry sectors. However, getting admission into this study program in Ireland is difficult. You must complete the admission procedure religiously and submit all the required documents. The details of the same have been provided below.
To know about Costing
Are you looking to offer your services in the fastest-growing industries of the times? Are you looking for a diverse career with universal scopes? Masters in tourism and hospitality in Ireland is your ticket to a complete world of opportunities, but only if you can pay the tuition fees for the course. Do you not know the budget you need to allow for the course? Not a problem, as the details below will help you out.
Salary after Masters (MSc) in Tourism and Hospitality in Ireland
Starting salary for tourism and hospitality in Ireland graduates is high, based on their position. There are several job options in Ireland, with freshers' salary after tourism and hospitality in Ireland getting as high as €15,000 to €20,000. Your expected salary after studying tourism and hospitality in Ireland can earn €58,000 per month, but that will completely depend on your knowledge and skills. The average salary in Ireland after Masters (MSc) in tourism and hospitality is around €35,000, with the salary range for Masters in tourism and hospitality in Ireland being between €10,000 and €60,000 per month, depending on your city of location and work. Overall, Masters in tourism and hospitality is the most employable degree in Ireland, and working in Ireland after Masters (MSc) in tourism in hospitality can be highly beneficial.
FAQ:
---
Is it necessary for Irish students to take the IELTS examination?

Irish students must take the IELTS and score at least 6.5 to qualify for higher education in the country. For complete details on the IELTS examination and other English proficiency tests, you can get in touch with GoIreland. We will help you with the exam preparations by giving you a precise idea of the rules to follow and other important points.
---
What services can you get from an Irish medical card?

The Irish medical card allows Irish students to get prescribed medicines and drugs, free GP services, outpatient services, and in-patient public hospital solutions. It also includes social and personal care services such as social work, community care, and public health nursing.
---
What is the use of a GP card?

Students who are not eligible for the medical card can get the GP card to avail all the benefits offered by a medical card. There are different types of services and benefits available to overseas students in Ireland, and our education consultants at GoIreland can help you get full details of the same.
---
What are the eligibility criteria for a medical card in Ireland?

Your income decides your eligibility for the medical card in Ireland, which entitles you to avail a complete assortment of medical solutions without having to pay anything. If you get into any problem while applying for or getting your medical card in Ireland, communicate with our education consultants, who will help you get through the process.
---
What if you need to postpone or cancel your IELTS test?

If you want to cancel or postpone your IELTS test, you must contact the test center where you booked the test. If you have taken our services for IELTS booking, GoIreland will help you with the entire procedure. Suppose you cannot attend the examination because of any medical condition and present a medical certificate within five days of the test date. In that case, you will get a refund exclusive of the local administrative fee.
---
Do you need to appear for all parts of IELTS on the same day?

While you can take the speaking test up to 7 days before or after the IELTS test date, the IELTS examination's listening, writing, and speaking elements need to be completed immediately, one after the other, without any break. You can communicate with our education consultants regarding the test centers in Ireland and for help regarding appearing for the different elements.
---
Is it easy to study for a Masters in tourism and hospitality in Ireland?

Generally speaking, you will uncover several things during your Masters in tourism and hospitality in Ireland. Therefore, you must have proper multi-tasking skills for this. Although studying tourism and hospitality masters in Ireland is not as easy as it appears, the degree will offer you some of the greatest benefits once you complete it successfully.
---
How to prepare yourself before opting for masters in tourism and hospitality in Ireland?

For all kinds of preparations required to study Masters in tourism and hospitality in Ireland, you can depend on education consultants in Ireland. Ultimately, you must not be hesitant or afraid to learn new things and meet new people.
---
What are Masters in tourism and hospitality all about?

A student availing of the scholarship can expect from €300 - €3,000 waived off from the tuition fees for the MSc in Tourism and Hospitality .
---
What are the working conditions in a hotel?

If you are serving the kitchen department in a hotel, be prepared for long working hours, and you may even remain busy on weekends. You need to sacrifice your social life completely, and every day will be a different experience for you. If this does not make sense to you, choose any of our overseas education consultants to give you a better picture of the course and its benefits.
---