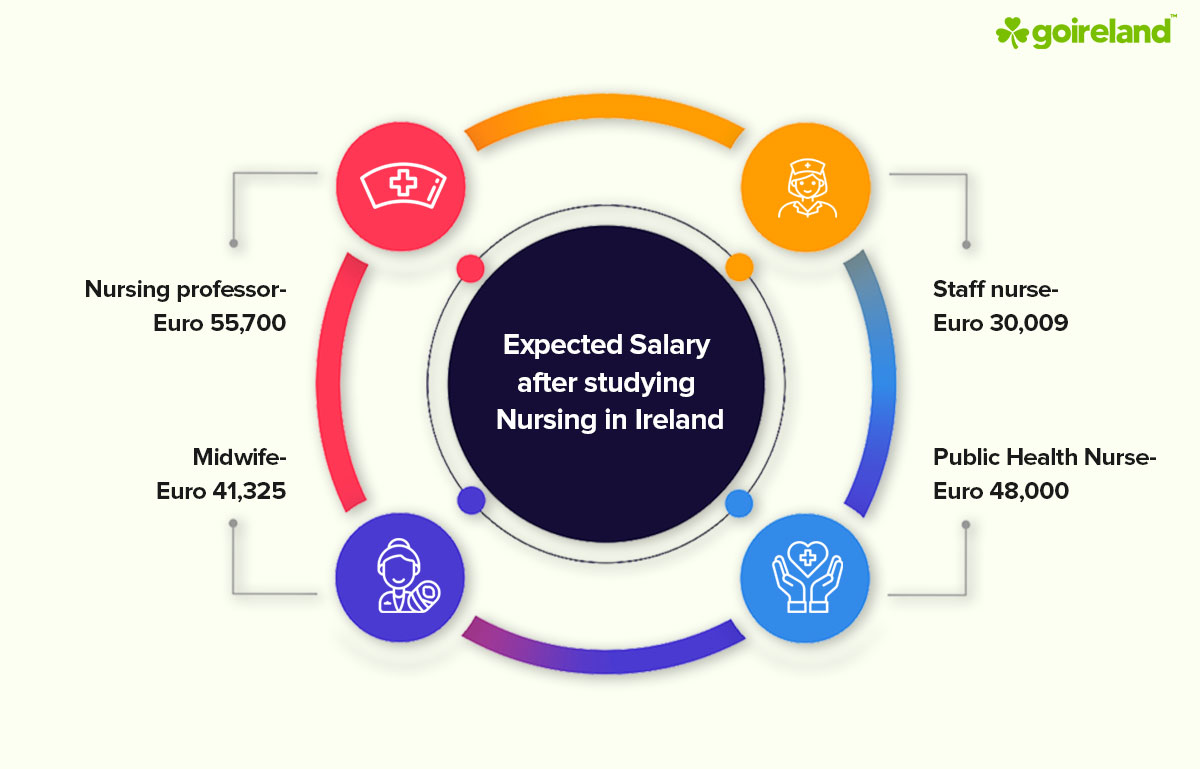 Masters (MSc) in Nursing in Ireland
You have decided on the course nursing, which is a striking career choice where you get to help many people. You have this feeling of serving others, but you also need to earn well. Heaving Ireland as the choice of destination is as great as your choice of course. Nursing in Ireland for International Students is backed up with lots of benefits. After the pandemic healthcare professionals are very high in demand not in just India or Ireland but everywhere. There is going to be a huge rise in wellness needs in the future thus your career choice is what will fulfill the necessity of support and expertise. Career Opportunities are immense in fact if you are competent you can write your luck with your own hands. If you crave to help people, there is no other better course than nursing.
There are 4 globally ranked Irish universities where you can get admitted to Nursing Masters in Ireland for Indian Students. Irish universities offer nursing courses and their value is well-recognized all over the globe. Healthcare is one pillar of the world's economy and to make it run smoothly healthcare experts are required. Masters in Nursing is a 1-2 year promising course that will guarantee you a successful future. If you wish to pursue your career in Nursing then you must take the right step. The first thing is the selection of a pertinent institute. You have 4 choices or you can go with private or public colleges as well. The right institute helps aspirants turn into professional nurses and move forward in their future. Healthcare needs smart intellect and hardworking people. The beauty of a nursing course is that even at a time of recession, they are high in demand.
GoIreland's Extensive Footprint in India
Offices across India
250+ Experienced Consultants
Chennai, Coimbatore, Bangalore, Cochin, Hyderabad, Mumbai, Pune and many more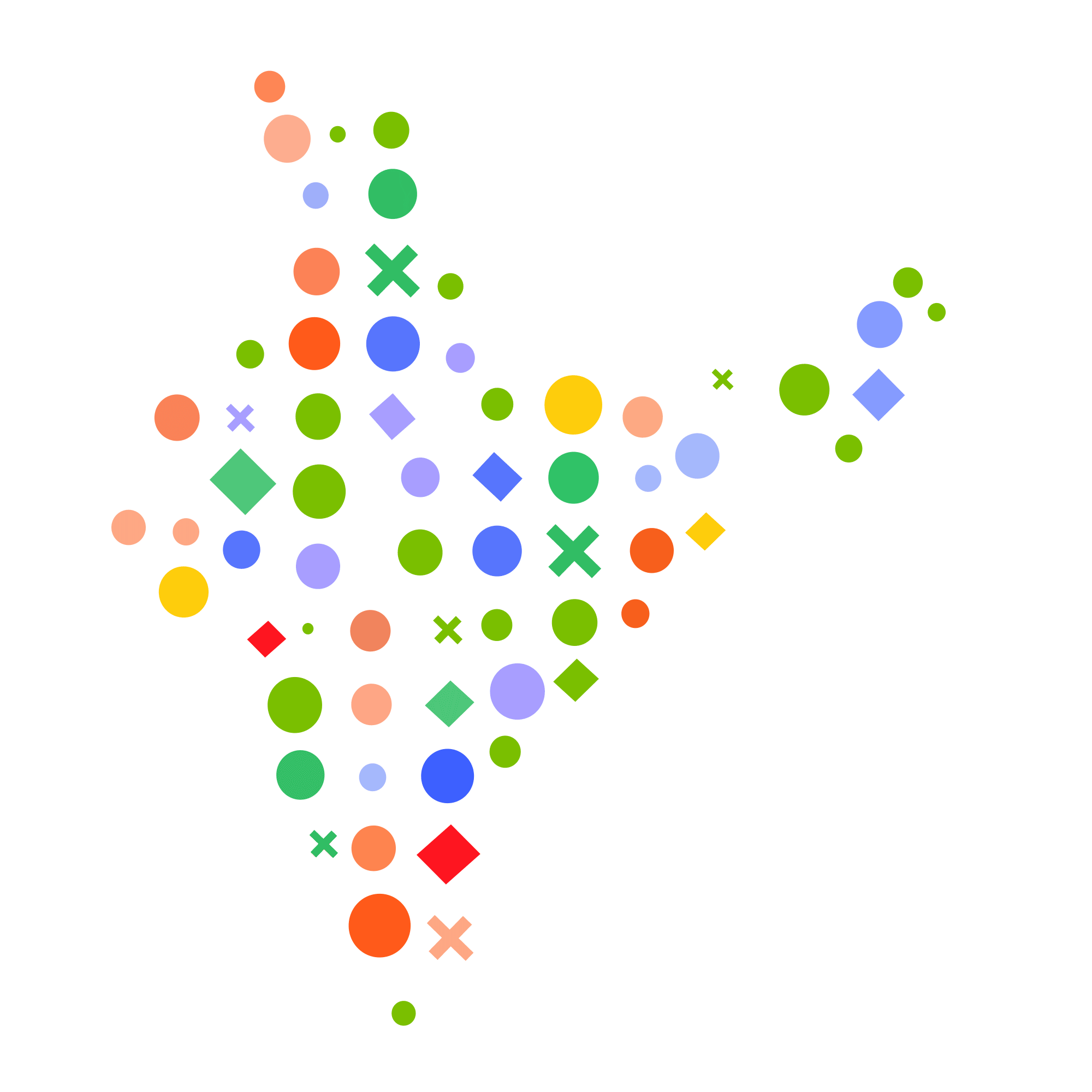 When it comes to the global healthcare ranking Ireland holds the 13th position out of 195 countries. Ireland Nursing Masters (MSc) is a demanding course and not only Indian students prefer it but learners from all around the world fight for this course. A nursing course is certainly not easy. It is a challenging row to hoe but working as a nurse in an amazing country like Ireland is not just peace of mind but lucrative too. Students can earn up to 38,000 Euros every year. You can prefer to work in Ireland or come back to India and enjoy well-paid jobs and help your people. The choice is all yours. Nursing from an Irish university opens up highly rewarding chances for Indian students anywhere in the world.
Get application fee waiver
by applying through us
I agree to GoIreland terms and privacy policy
or The universities are spread in Ireland, and Dublin is one popular destination with international students who like to study and excel in their careers. Look for the Masters in Nursing in Dublin universities to get a clear picture of your institute. A nursing course is something that will need you to get out of your comfort zone. On the other hand, it is equally rewarding. Staff nurse gets a 25,000 Euros/annum pension in Ireland. The country rewards its healthcare workers for their dedication and efforts in helping their citizens. Ireland is also one of the safest countries where female healthcare workers can peacefully spend their time studying and working in Ireland. Study Masters (MSc) in Nursing in Ireland and step into a career that will reward you your entire life. There are mandatory requirements for postgraduate non-EU students which you need to fulfill to get admission in the nursing course.
To know about Requirements
If you wish to take admission to the nursing course in Ireland you need to fulfill the requirements that are eligibility criteria. By fulfilling the requirements, you become a part of academic excellence and the education system in the world. The best way to gain this information is to check the website of the University.
To know about costing
When deciding on the right university in Ireland offering postgraduate courses in nursing, many factors come to mind. Costing is one such thing that you cannot ignore at any cost. When it comes to studying master's in nursing in Ireland, plenty of Irish universities are available where Indian students can get admission. Irish universities are best known for quality education, world-class infrastructure, and a variety of courses offered. It would be good if you check out the cost for every university you are interested in. The cost may depend on the region, college/university, lifestyle expenses, and tuition fees. Some students need to fund their studies. This is why they have to know how much money they need to spend on Ireland's education.
Salary After Masters (MSc) in Nursing in Ireland
Of course, you know that a Masters in Nursing is most employable degree in Ireland; anyone can have one because, after the degree, they will definitely enjoy the perks of studying in this country. The Average salary in Ireland after Masters (MSc) in Nursing is Euro 4,3758. There are different designations; nurses can be assigned to because of their huge demand in abroad nations. The field of nursing is the most rewarding one. Nurses have great value and career options in abroad countries like Ireland, Canada, the USA, and much more. This is the main reason why Working in Ireland after Masters (MSc) in Nursing is one of the easiest things to do.

Every nurse will get a job of some kind or some level, depending on their experience and level of education. The best part is that after a postgraduate degree in nursing in Ireland, you will be going to enjoy more than the Starting Salary for Nursing in Ireland. The starting Salary Range for Masters in Nursing in Ireland is Euro 29,000, which is the minimum one. Here is the Expected Salary after studying Nursing in Ireland:
Staff nurse- Euro 30,009
Public Health Nurse- Euro 48,000
Nursing professor- Euro 55,700
Midwife- Euro 41,325
So, there is nothing to worry about the Freshers salary after Nursing in Ireland. You will have more than what you expect in the nursing sector. A Master's in nursing will bring a wide range of perks for professionals after this degree.
FAQ:
---
Which is the best masters nursing course in Ireland?

In Ireland, you can see a variety of postgraduate courses in the field of nursing. Some popular options include Mental Health, Dementia, Aging Health, and Well-being in Intellectual Disability, Pediatric Care, Emergency Care, etc. You can choose anyone depending on your needs and interests.
---
Can overseas students opt for a master's course in nursing in Ireland?

Yes, why not! Ireland is a country that entices students from various fields across the globe. The same is true for nurses in this nation. The demand for nurses is very high in Ireland. This is why international students can opt for a master's nursing course in Ireland with affordable fee options.
---
Can an overseas student work while studying masters in nursing in Ireland?

Yes, of course! Overseas students can work while studying. They may work 20 hours every week in hospitals as a nursing assistant.
---
For how many years do you need to study masters in nursing in Ireland?

Some universities offer postgraduate nursing degrees that are completed in 1 to 2 years. There are only a few universities where you need to devote three years to complete your study.
---
How many types of nurses are in Ireland?

Yes, Ireland offers many prospects for those who have acquired knowledge in this subject, making the Nursing an excellent career choice. Not only is there a growing need for Nursing in Ireland, but also around the world.
---
Is nursing a good career choice in Ireland?

Yes, there is nothing wrong in saying that Ireland is a dream destination for those who want to achieve something in their lives and serve the purpose of humanity. Due to the lack of nurses in Ireland, there is a great demand for nurses in different cities in Ireland. So, yes, it is a good career choice.
---
What are the eligibility conditions for masters in nursing in Ireland?

The eligibility criteria must be followed, such as a minimum 60% score in the undergraduate degree, minimum English test scores, and previous experience, if any. For more details, contact experts.
---
Which English language test is accepted in Ireland?

When it comes to the English language test requirements, you can opt for any of them, such as IELTS, TOEFL, Duolingo, PTE, or much more. But make sure you have the minimum scores on any of the tests to get admission to any Irish university.
---
How much does it cost to become a nurse in Ireland?

If you want to become a registered nurse in Ireland, then it is important to have a bachelor's degree in nursing in Ireland. For that, you need to invest at least Euro 24119 to Euro 38593. But if you have a master's degree in nursing, then it will be a win-win situation for you. A master's degree in nursing in Ireland can cost you around Euro 35000. If you want to become a registered nurse in Ireland, then it is important to have a bachelor's degree in nursing in Ireland. For that, you need to invest at least Euro 24119 to Euro 38593. But if you have a master's degree in nursing, then it will be a win-win situation for you. A master's degree in nursing in Ireland can cost you around Euro 35000.
---
Is there any entrance examination required to study masters in nursing in Ireland?

No, entrance exams are not needed. Overseas students need to take an English language proficiency test.
---