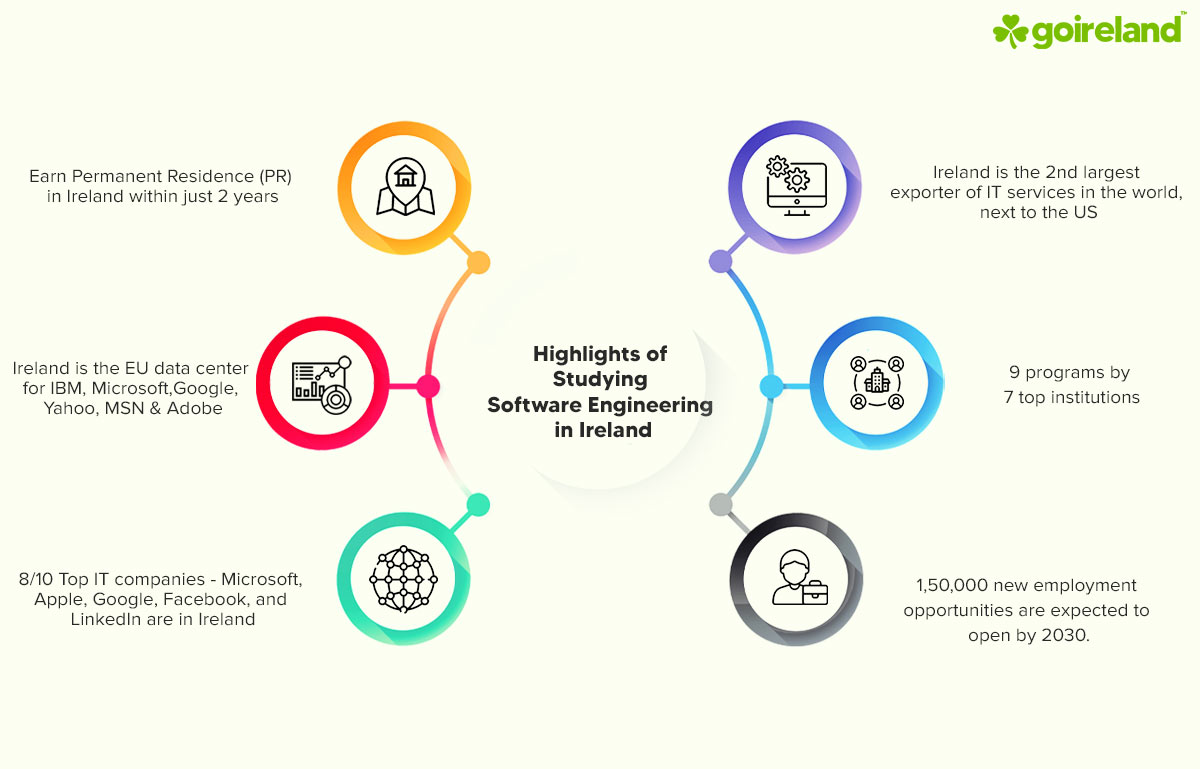 Masters (MSc) in Software Engineering in Ireland
Planning to Study Masters (MSc) in software engineering in Ireland? Well, it is one of the most imperative decisions you have made. In order to build, install, and test new software, software engineering analyses the requirements and demands of users. Software engineers must be proficient in popular programming languages like SQL, JavaScript, Java, C#, Python, PHP, and several others in order to create applications. Because technology and software programs are utilized in practically every business, the function of software engineers is becoming more and more significant. Some of the major problems for software engineers are the requirement for more complicated software and the necessity to provide secure and reliable systems. Computer programming, algorithms, database systems, human-computer interface, application development, software project management, operating systems and architecture, cybersecurity and usability, social responsibility, and ethics are a few examples of themes in software engineering. Typically, software engineers collaborate in teams. They can work on a variety of projects, including creating video games, business apps, software operating frameworks, and other things.
Get all your doubts
clarified now for

Free
I agree to GoIreland terms and privacy policy
or Creating technical design specifications and other files will take up a significant amount of your time as a software developer. This stage is essential to ensure that the software engineering process is well-organized. Software developers have two options for writing code: either they do it themselves or give computer programmers instructions or specifications to follow. They spend much time identifying potential issues and solving them before they arise. Developers also take into consideration hardware limitations. Graduates of software engineering Masters in Ireland for Indian Students can find employment as software developers and testers, web developers, system administrators, game developers, application developers, and more.

One of the best ways to explore is to earn a software engineering in Ireland for International Students degree. You can learn how to use technology to its fullest in a degree called Masters in Software Engineering Ireland. To put it another way, an MSc in Software Engineering from Ireland teaches you how to work with technology. Computational engineers use technology and creative methods to solve problems. Ireland offers a master's degree program in software engineering that imparts information and discipline regarding engineering challenges. Computational modeling is a focus of the Irish Masters in Software Engineering. Ireland's software engineering masters provide solutions to engineering issues.
Get application fee waiver
by applying through us
I agree to GoIreland terms and privacy policy
or Software engineering is the process of using specialized knowledge and abilities to create various sorts of big, complicated software systems. Graduates with Masters in software engineering in Dublin are always in demand, both internationally and domestically. Students will get the chance to learn cutting-edge knowledge and abilities in software engineering through this course. Students will improve their capacity for analyzing recent studies in software engineering. The course comprises both a project and a taught component. Graduates will have an in-depth understanding of the theories, procedures, approaches, and strategies for producing high-quality software at a reasonable cost. Both the full-time and part-time (one day a week) versions of the course have the same academic material.

The Ireland software engineering Masters (MSc) course aids in giving graduates in-depth expertise of the theories, procedures, approaches, and strategies for producing high-quality software at a reasonable cost. It contributes to promoting awareness of the opportunities presented by contemporary Software Engineering research and its applicability to current practice. Graduates with the qualities mentioned earlier can find candidates who match their market needs. The training can improve the graduates' employment chances and current educational background.
GoIreland's Extensive Footprint in India
Offices across India
250+ Experienced Consultants
Chennai, Coimbatore, Bangalore, Cochin, Hyderabad, Mumbai, Pune and many more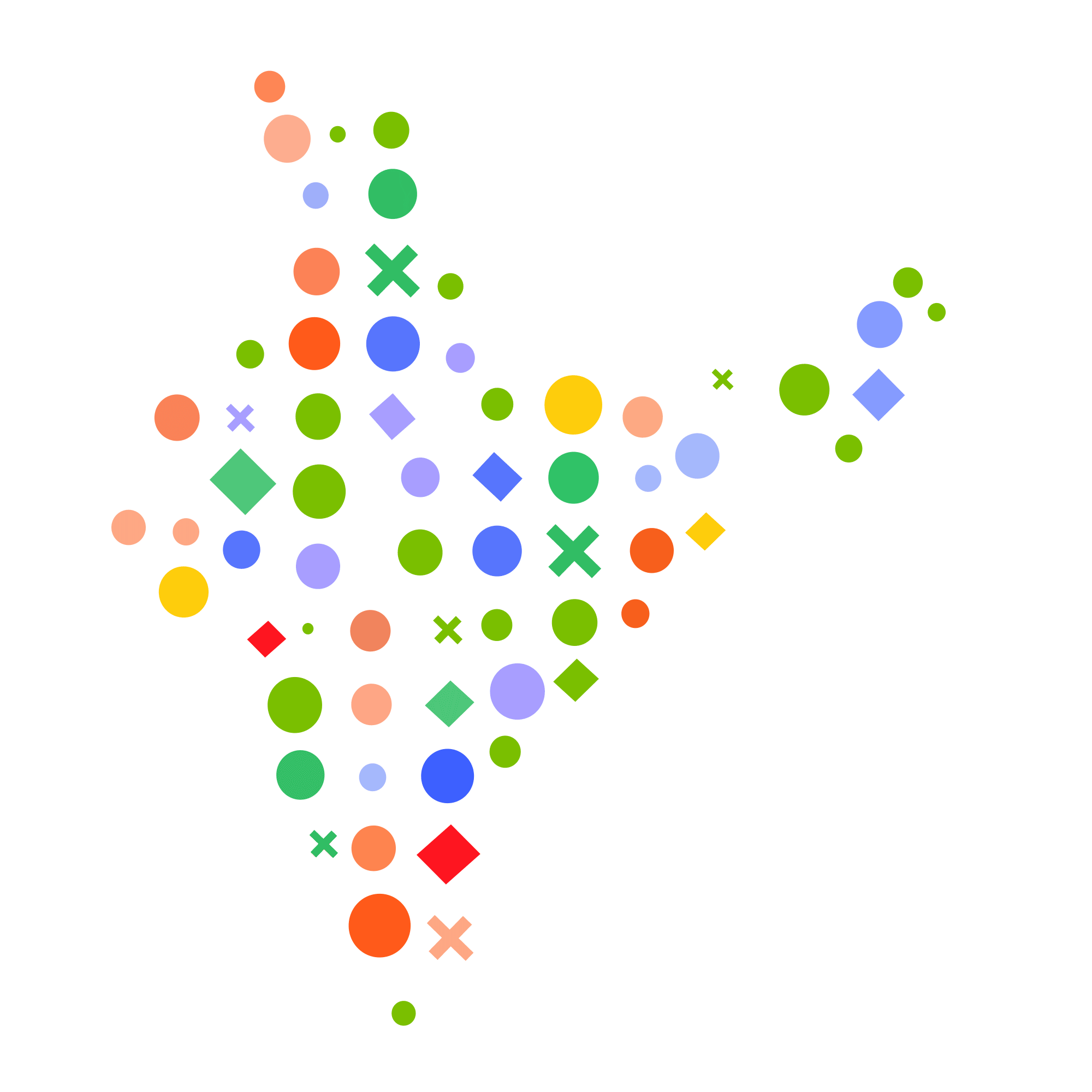 To know more about requirements
Review all the important details provided below for more information on the standards and requirements for admission to the best Irish universities offering degree programs in software engineering. You can always depend on the GoIreland professionals for the best career advice in addition to additional help with admittance to these universities.
To know about costing
To learn more about the associated costs of studying masters in software engineering in Ireland, take a look at the below-mentioned information. The costs cover educational fees, accommodation costs, miscellaneous costs, and many more. You can also contact professional advisors from GoIreland to get a clear picture of the costs as well.
Salary After Masters (MSc) in Software Engineering in Ireland
There are no salary constraints for the MSc in software engineering in Ireland for candidates who actually have potential and who keep updating their knowledge and skills in step with changes in technology standards. The role or designation that a candidate is chosen for ultimately affects their average salary in Ireland after Masters (MSc) in software engineering. Due to the high need for qualified workers in the software engineering care sector, Working in Ireland after Masters (MSc) in software engineering can result in lucrative offers from top organizations. Masters in software engineering is the most employable degree in Ireland, which provides the fantastic work opportunities in reputable companies like Google, Microsoft, SAP, Intel, IBM, Apple, and many others, fetching a premium salary range for Masters in Software engineering in Ireland.

The starting salary for software engineering in Ireland is EUR 24,909, and the first-year expected salary after studying software engineering in Ireland is EUR23,000. Depending on your level of expertise, you may expect to earn anywhere from EUR40,000 to EUR 82,000 after completing your software engineering degree in Ireland. Freshers' salary after software engineering in Ireland at a mid-level organisation is no less than EUR 24,000, which is certainly a good pay range.
Get all your doubts
clarified now for

Free
I agree to GoIreland terms and privacy policy
or FAQ:
---
Why Choose Ireland for Your MS in Computer Science?

The Master's in Computer Science program is a STEM degree that has been approved by the Irish government so that international students may be qualified for additional practical training opportunities while they are studying.
---
What universities in Ireland offer programs in software engineering?

Some of the notable universities in Ireland are Limerick universities, Letterkenny, Maynooth, University College Dublin, Trinity College Dublin, Dundalk Technology Institute, and many more.
---
What are the fees for the course?

Depending on the university of one's choosing, the tuition for Indian students to pursue an MS in computer science in Ireland ranges from EUR 9,000 (INR 760,000) to EUR 25,000 (INR 2,100,000). Depending on the university and the course for which one is applying, they could change.
---
What is the scope of Software Engineering in Ireland?

Ireland possesses one of the best software and IT marketplaces and offers profitable opportunities for computer science graduates. Ireland, which is known as the internet and video gaming capital of Europe, is a hub for top IT companies that hire a lot of computer scientists every year.
---
What subjects are required for software engineering in Ireland?

A candidate must hold a bachelor's degree in computer science, engineering, or maths to be qualified for an MS in computer science in Ireland. Additionally, the applicant must demonstrate their competence in English by submitting their IELTS, TOEFL, or similar pertinent English proficiency test results.
---
Is it worth doing Masters in Software Engineering?

Jobs for international students after their MS in Ireland are guaranteed. The ROI is the most significant aspect of masters in Ireland. Obtaining employment in Ireland will assist you in establishing your career and provide you with the necessary learning opportunities for the future.
---
Is it easy to get jobs in Ireland after MSc in Software Engineering?

So when the opportunity to acquire jobs in Ireland following earning a master's presents itself, many students gladly concur. Ireland's employment market for foreign students is relatively favorable, with a rate of unemployment compared with fewer than 5% as well as the current Third Level Graduate Scheme in place.
---
Is IELTS needed for Software Engineering?

To study as an undergraduate in Ireland, students must have an overall IELTS score of 6.0 with no band lower than 5.5. A total score of 6.5 is required for postgraduate students, with no bands below that.
---
How long is MSc in Software Engineering?

Normally, 30 to 38 credits are needed to get an online master's degree in software engineering. Although most students finish their degrees in two years, certain expedited programs let them finish in as little as 15 months.
---
What subjects are taught in software engineering Masters?

Computer programming, algorithms, information structures, human-computer interface, web development, software process management, operating systems and architecture, cybersecurity and usability, social responsibility, and ethics are a few examples of themes in software engineering.
---