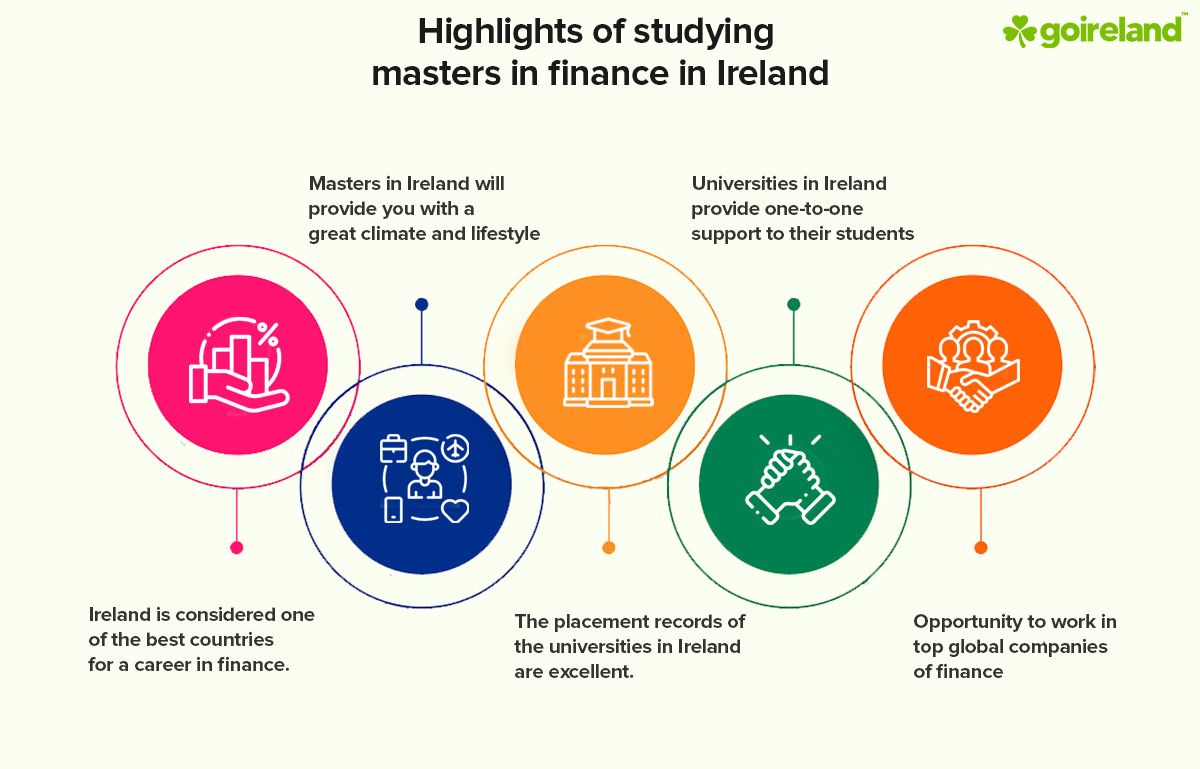 Masters (MSc) in Finance in Ireland
The science of managing money is taught in the Master of Finance degree, which is built on the concepts of risk, money, and time and how they interact. If you enjoy planning and arranging things and also have a degree in finance, you should continue your study by enrolling in a Master of Finance program. This will enable you to more thoroughly examine how risk, money, and time are related. Because earning a Master of Finance is a good professional move, firms will highly value your services. With the ideal balance of theory and experience, a Master of Finance will enable you to grasp accounting analysis in both a local and global perspective. You will be equipped to deal with corporate finance and capital markets on any level of business once you have earned your degree. Numerous Master of Finance programs are available on this page, such as the MSc in Risk Management, MSc in Insurance, Master in Finance and Economics, Master in Financial Analysis, and many others.
Get all your doubts
clarified now for

Free
I agree to GoIreland terms and privacy policy
or Ireland Finance Masters (MSc) is given out by institutions or graduate programs to students preparing for professions in finance. The title of the degree is frequently Master of Science in Finance (MSF) or Master in Finance (M.Fin., MiF, MFin) (MSF in North America, and MSc in Finance in the UK and Europe). A professional degree may be assigned to the program in the United States and Canada. The degree may be offered, particularly in Australia, as a Master of Applied Finance (MAppFin). Some schools offer the degree as a Master of Management in Finance (MMF). There are additional degrees that are more narrowly labeled and focused.
GoIreland's Extensive Footprint in India
Offices across India
250+ Experienced Consultants
Chennai, Coimbatore, Bangalore, Cochin, Hyderabad, Mumbai, Pune and many more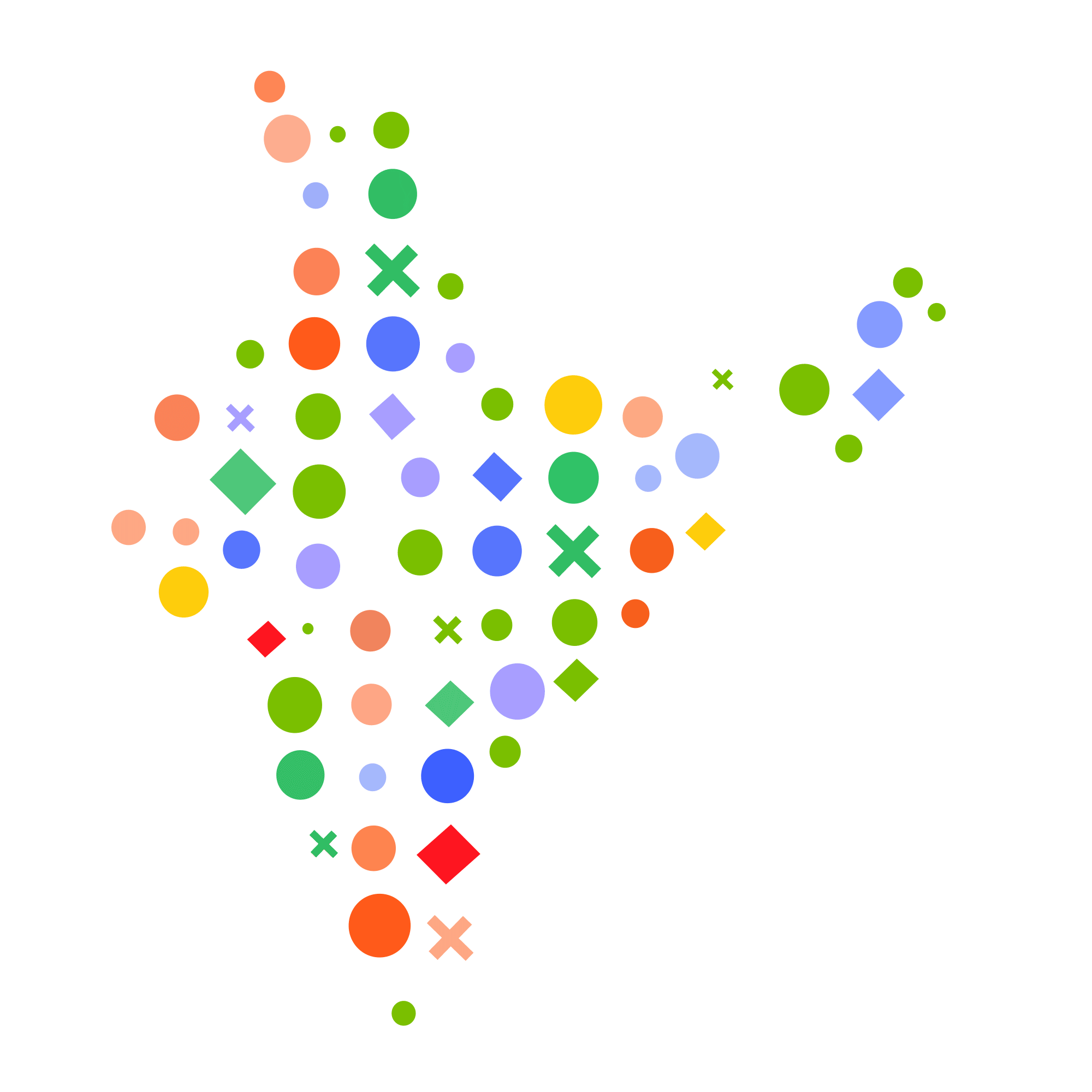 When it comes to degree focus and professional preparation, MSF and M.Fin / MSc programs are different. The study of Masters in Finance in Dublin deals with the former emphasizing more technical roles and the latter focusing on financial management and investment management (although, see below for further discussion as to this distinction). While both degree types may provide some non-quantitative elective coursework in topics like corporate governance, business ethics, and business strategy, they both place an emphasis on quantitative subjects. Programs typically last one to two years to complete, and they are frequently offered as non-thesis degrees.
Get application fee waiver
by applying through us
I agree to GoIreland terms and privacy policy
or Typically, the Finance Masters in Ireland for Indian students and Finance in Ireland for International students prepare its graduates for positions in investment banking, corporate finance, and asset management. Thus, management finance, corporate finance, and investment analysis are the main topics covered in the study of Masters in Finance in Ireland. Prior study in economics, (managerial) accounting, and "quantitative methods" is typically required for these topics (usually time value of money and business statistics). These foundational subjects are frequently prerequisites for entry or assumed knowledge in many programs, and if they are part of the curriculum, students with the necessary background may be excluded from them.

A bachelor's degree is required for admission to most programs; however, many do not specify that the undergraduate major must be in finance, economics, or even general business. A significant level of numeracy, frequently with exposure to probability, statistics, and calculus, is typically required. In addition to more complex subjects like multivariate calculus, linear algebra, and differential equations than the MSF, the M.Fin and MSc frequently call for a stronger foundation in finance or economics. Particularly if the individual lacks a suitable college degree, certain programs may need job experience (often at the managerial level).
To know about Requirements
Before applying for a master's in Finance in Ireland, you have to qualify for various requirements to get admission to the best university in Ireland. These requirements remain constant among all the institutions, but there might be certain unique requirements that vary from one institution to the other. Hence it is also important that you contact your particular institution to know about the exact requirements of the documents. Read ahead to know more about the general eligibility criteria to enter a university in Ireland.
To know about costing
There are numerous costs associated with moving to Ireland from your native country before and after you arrive. Most of the time, these costs will rely on the lifestyle you select, but it's crucial to estimate your monthly costs in order to make an educated choice. To gain a rough sense of the overall expenses you would incur when moving to Ireland for your further studies, continue reading.
Salary After Masters (MSc) in Finance in Ireland
The average salary in Ireland after a master's (MSc) in Finance is €50,000. This is based on a survey of recent graduates. The top end of the salary range is €75,000. This is for those who have worked hard and achieved a first-class degree. Working in Ireland after a Masters (MSc) in Finance is a dream for many students. It is an even bigger dream to get employment in top companies like HSBC, JP Morgan, Mastercard, Bank of Ireland, BNY Mellon, Bank of America, and many others. Masters in Finance is the most employable degree in Ireland because a recent graduate in MSc Finance from Ireland can expect a salary in the region of €25,000 - €35,000 per annum.

The salary range for a Masters in Finance in Ireland is approximately €32,500 per annum according to Payscale.com (2018). Freshers' salary after studying Finance in Ireland is approximately €25,000 per annum according to Payscale.com (2018). Salaries will differ based on the company, size of the organization, sector, and location. The starting salary for finance in Ireland is quite reasonable for someone who is equipped with the necessary skills.

Ireland is one of the most expensive European countries in which to live, and therefore, it may come as no surprise that salaries in Dublin and other Irish cities are relatively high when compared to the rest of Europe. In fact, salaries in Ireland are the 9th highest in the EU, with an average take-home salary of €2,062.10 per month. This is just behind the Netherlands and ahead of France, Belgium, and Sweden. When compared with the rest of the world, Ireland ranks 25th in terms of average monthly salary. Therefore, before taking the decision, you should carefully analyze the salaries as well as expenses. The expected salary after studying Finance in Ireland for most graduates in Ireland with a Masters (MSc) in Finance is approximately 50-60k. However, this is subject to change depending on experience and the company you work for. It is worth noting that there are many different types of roles available to those with a Masters (MSc) in Finance. Some of these roles include working as an investment analyst, financial analyst, or even a financial planner.

Ireland is one of the safest countries in the world to live and work in. It offers good job opportunities, a relaxed style of living, and a very competitive salary. If you are planning to pursue a master's degree in finance in Ireland, you will find that the average salary for this occupation is very high. Masters in finance is the degree that deals with the investment decisions that a company or an individual makes to maximize the return on investment. The course curriculum deals with the concepts of financial analysis and the advantages of various investment plans. It also gives an insight into investment banking, insurance, and risk management. A career in finance requires good mathematical ability and analytical thinking.
Get all your doubts
clarified now for

Free
I agree to GoIreland terms and privacy policy
or FAQ:
---
Is Ireland a nice country for a master's in finance?

Ireland is a country with numerous opportunities. It has the top 10 global finance Fortune companies which is a dream for various pass-outs of finance. You have immense opportunities to grow your career in Ireland and create a stable income for yourself.
---
Is finance in demand in Ireland?

Every company requires a finance department irrespective of the industry. Finance is the backbone of every business and plays an important role in the functioning of any organization. Therefore, experts with diverse knowledge of finance are the requirement of any market.
---
Which country is good for an MSc. in Finance?

Ireland offers the best Finance degree from prestigious institutions. Apart from Ireland, some other countries which offer the best finance degrees are Australia, the UK, USA. Canada and France.
---
Is it worth it to get a Masters in Finance?

The placement records from the universities that offer courses in finance speak volumes about the course and the demand for finance students.
---
Is Finance a good career in Ireland?

To enter the country and enroll in an Irish university, you will need a student visa. Any program that lasts for 3 months requires a C-type study visa for ninety days. Any study visa that will last more than three months will need a D-type student visa.
---
What does a Finance Manager make on average in Ireland?

You can apply by filling out an online form available on the website of the University. The applicant fees depend on the University. It usually varies depending on the grading of the college or University.
---
Is Finance an essential skill in Ireland?

The world runs on money and the management of money in finance. Therefore, finance is a critical skill for industry, organizations, and businesses.
---
Which country pays the most lucrative packages in Finance?

Switzerland pays the most lucrative packages to finance students
---
What is the average package of Finance students in Ireland?

The average package for students of finance in Ireland is €50,000 per year. The salary ranges between €30,000 to €70,000 per year.
---
Is a post-graduation in Finance difficult?

If you have a mathematical background then finance will be a cakewalk for you but if you have a non-mathematical background then finance will be a tough nut to crack.
---