PTE scores for Finance in Ireland depend on the choice of your University. The minimum PTE score requirement for a master's (MSc) in Finance in Ireland is 59. The average PTE score range for Finance in Ireland is in the range of 59 and 63. The PTE score for top universities in Ireland for Finance is usually 63. Hence, we can say that the acceptable PTE score for Finance in Ireland differs from one university to another. PTE accepted universities for Finance in Ireland, including Cork Institute of Technology, Technological University Dublin, National College of Ireland, Dublin City University, University of Limerick, and others.
More than 3000 universities and colleges in Australia, New Zealand, and the UK recognize the PTE exam as proof of English language proficiency. You can register for the PTE test on the official website by creating an account, filling out your profile, choosing the PTE test day and location, and then paying the registration fees. PTE registration costs of INR 14,700 (including GST) must be paid before taking the test in order to receive results within 48 hours. For two years, the PTE scorecard is valid. Within three hours, candidates must respond to 53–74 questions. Within 48 hours of taking the test, PTE results are made public. The PTE score ranges from 10 to 90 points. This exam is conducted by the Pearson PLC group via offline mode in the allotted PTE test centers.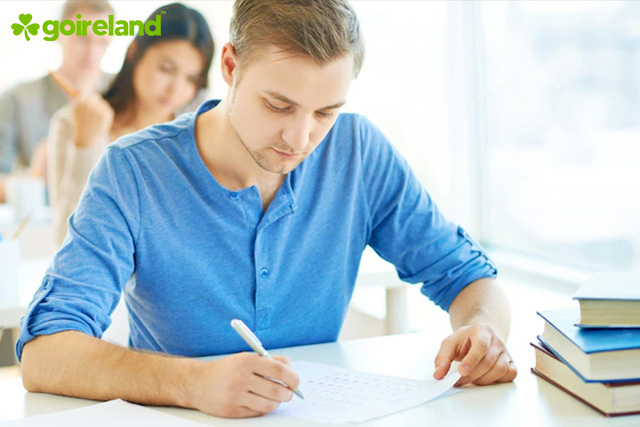 Through the PTE website, you must choose the closest PTE test facility and PTE test day in order to take the PTE. A computer and headset will be given to you so that you can read, write, speak, and listen. Most government agencies, educational institutions, and colleges around the world rely on the Pearson PTE Academic results. The majority of applicants take the three-hour, computer-based PTE Academic exam. The reading, listening, speaking, and writing portions of the PTE Academic are assessed. Around 295 PTE exam sites are dispersed throughout 50 countries. The PTE Academic exam is taken to demonstrate a candidate's English proficiency for both university admission and Australian immigration requirements. The majority of Australian universities, institutions, and professional bodies also recognize Pearson PTE Academic scores. Immigrants, refugees, and citizens of Canada take the PTE Academic exam, enabling candidates to hold ordinary study permits as well. Before taking the exam, candidates can also check their PTE Eligibility.