Trinity College Dublin (TCD)
Call now
Highlights of Studying in Trinity College Dublin (TCD)
Permanent Residence (PR) in just 2 years

One of the seven ancient universities of Britain and Ireland

Free Counselling by our expert counsellors at GoIreland.

Unique relationship with both the Universities of Oxford and Cambridge.

Simple and hassle-free application process.

57 Postgraduate courses available.

Ireland's top ranked University with a world rank of 108 - QS 2020.

Only Irish member of the prestigious LERU.
FREE 1 – 1 Unbiased Counselling by IEAC Certified Consultants
Our Branches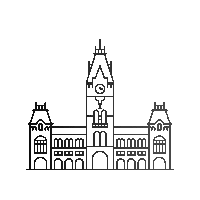 Chennai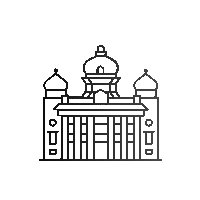 Bangalore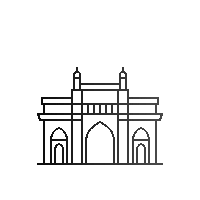 Mumbai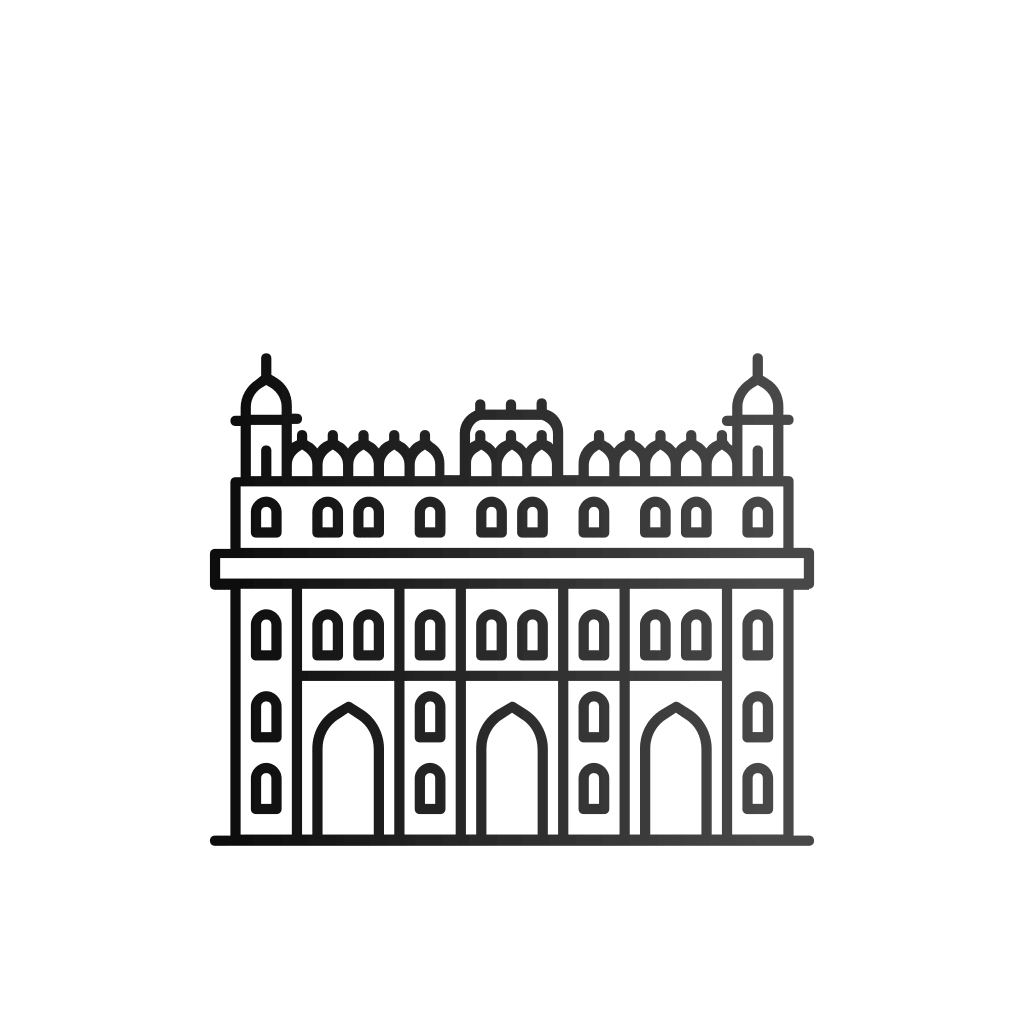 Pune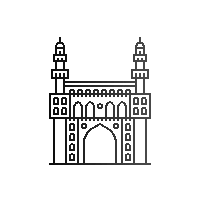 Hyderabad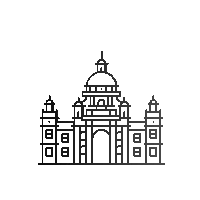 Coimbatore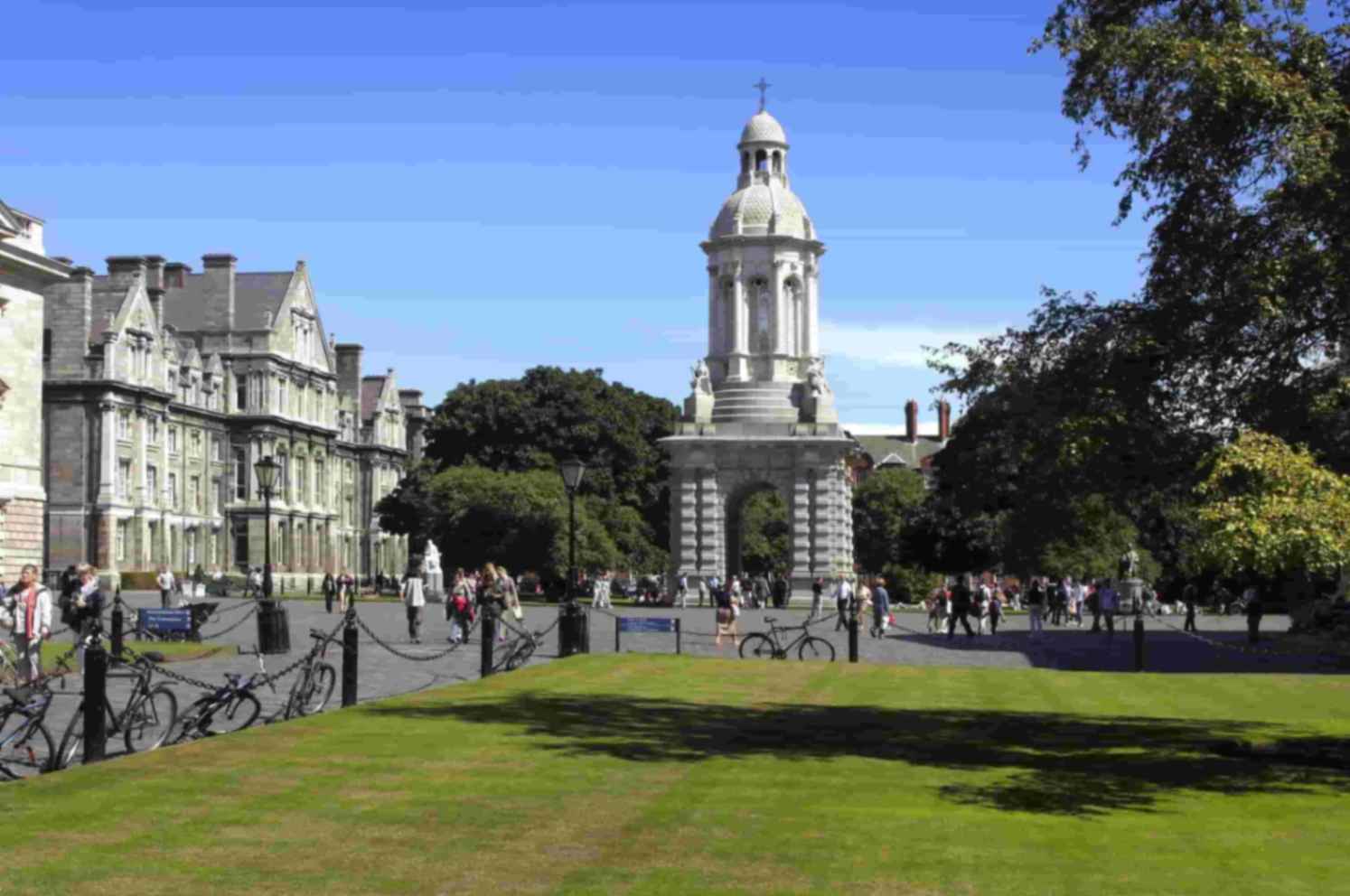 Trinity College Dublin
Established back in 1592, Trinity College Dublin is one of Ireland's oldest universities and holds a reputable status as one of the finest research-intensive institutions in the world. TCD isn't only a university with a rich history within Ireland but is officially recognised as one of the oldest universities in the entirety of Western Europe. Originally designed and formulated to compete with the likes of Oxford University and Cambridge University in the United Kingdom, TCD embodies the Irish equivalent for a university which leads globally in research. Students benefit from an academic faculty at Trinity College Dublin which comprises world-leading researchers and legacies of their respective fields.

TCD's location as a 47-acre campus situated in the heart of the city allows it access to a crucial juncture witnessing cross points of history and fusion. Historically valued cobbled squares, buildings and playing facilities contrast elegantly against modern innovations and provisions like the Science Gallery, Nanoscience Research Centre, the Long Room Hub Institute for Arts and Humanities, the Biomedical Sciences Institute, and The Lir Academy for Dramatic Arts. The library at Trinity College Dublin contains over 5 million volumes and an extensive collection of valuable manuscripts which includes the prestigious Book of Kells. Currently, the institution is called home by 17,000 students, 2,860 members of staff and, over its long history, has inculcated about 92,000 honourable alumni till date. Representing over 122 nations in its student body, the university is proud of being a diverse and multi-ethnic institution within a cosmopolitan and invention oriented city.
Get all your doubts
clarified now for FREE

Thank you for choosing us
Our experts will get back to you at the earliest
or
Why study at Trinity College Dublin?
Trinity College Dublin resides in the innovation and technological centre of Ireland and is home to a diverse student body which has access to state-of-the-art infrastructure and also a large variety of professional and academic programmes suitable for study in the present socioeconomic and cultural climate. Currently ranked 104th in the world, TCD is a well reputed, intensively academic institution which has taught a large number of honourable and talent graduates till date. This is well evidenced by the number of Nobel Laureates it has produced in literature, science and medicine; the number of presidents it has inculcated; the number of poets, dramatists and entrepreneurs which have attended.
TCD is currently the best Irish University according to the QS World University Rankings 2019.
There are over 120 active student organisations at Trinity College Dublin for students to choose from including avenues like knitting, jazz, drama to several Philosophy and History Societies.
The student body is quite diverse with about 50% of the students coming from places outside Dublin and international students representing over 122 nations.
Ranked 1st in Ireland for employer and academic reputation, research impact, international students and faculty according to QS World University Rankings 2019.
Trinity College Dublin Ranking
Trinity College Dublin ranking globally stands at 108th according to QS World University Rankings 2019 and at 117th according to the Times Higher Education World University Rankings. Moreover, Trinity College Dublin QS ranking is number 1 in terms of academic and employer reputation, research impact, and international students and faculty. It's also ranked number 1 in Ireland according to the 2018 for research reputation, teaching reputation and international outlook. Trinity College Dublin world ranking according to the 2018 for international outlook was 45. Furthermore, TCD ranks among the top 50 for 4 subject areas and among the top 100 for 16 subject areas according to QS World University Rankings by Subject 2019. These statistics establish it as the best university in Ireland.
Postgraduate at Trinity College Dublin
There is a large variety of masters programs in Trinity College Dublin and these degree programs attract a large number of postgraduate students to the university and Ireland annually and to good measure. Currently, a master's degree in Trinity College Dublin is a highly research-oriented degree which involves learning from some of the leading academics of the world. Students are granted opportunities to benefit from the experience and networks that these leaders have to offer. Moreover, the focus on research that Trinity College Dublin postgraduate courses offer is further emphasised by its membership as the sole Irish university within the League of 22 European Research Universities (LERU). Committed to meeting high standards of teaching, research, innovation and independent critical enquiry into various avenues, the college succeeds in acquiring more than 50% of the European Research funding which Ireland receives and partially dedicates it to furthering the Trinity College Dublin graduate programs.
List of Postgraduate courses in Trinity College Dublin
As mentioned previously, there's a whole host of Trinity College Dublin masters courses that the university offers for its aspiring students. These are often highly reputed and academically intensive and are aimed at preparing graduates with skills which would be relevant to the modern workplace in the 21st century. This allows the university to be research oriented and academically focused while also inculcating professional skill sets which would allow students to attain economic success.

The list of courses in Trinity College Dublin is given below:
MSc in Computer Science - Intelligent Systems
MSc in Computer Science - Augmented and Virtual Reality
MSc in Bioengineering
Master of Business Administration (MBA)
MSc in Computer Science
MSc in High Performance Computing
MSc in Computer Science - Data Science
MSc in Digital Marketing Strategy
MSc in Interactive Digital Media
MSc in Electronic Information Engineering
MSc in Energy Science
MSc in Engineering - Sustainable Energy
MSc in Entrepreneurship
MSc in Environmental Engineering
MSc in Finance
MSc in Law and Finance
MSc in Human Resource Management
MSc in Financial Risk Management
LLM in Intellectual Property and Information Technology Law
LLM in International and Comparative Law
Master of Laws
MSc in International Management
MSc in Management
MSc in Marketing
MSc in Mechanical Engineering
MSc in Computer Science - Future Networked Systems
MSc in Pharmaceutical Sciences
MSc in Applied Psychology
MSc in Structural and Geotechnical Engineering
MSc in Operations and Supply Chain Management
Master in Education (MEd)
MFA in Playwriting
MFA in Stage Design
MFA in Theatre Directing
MSc in Applied Behaviour Analysis
MSc in Biodiversity and Conservation
MSc in Biomedical Sciences (Intercalated)
MSc in Clinical Speech and Language Studies
MSc in Community Health
MSc in Dementia
MSc in Diagnostic Radiography
MSc in Economics
MSc in Economics - International Development
MSc in Environmental Sciences
MSc in Global Health
MSc in Healthcare Infection Management
MSc in Immunology
MSc in Immunotherapeutics
MSc in Implementation Science
MSc in International Politics
MSc in Mental Health
MSc in Midwifery
MSc in Neuroscience
MSc in Nursing
MSc in Nursing - Child Health and Wellbeing
MSc in Sports and Exercise Medicine
Professional Masters Education
Postgraduate tuition fee in Trinity College Dublin for international students
Master's degree course fee in Trinity College Dublin varies by course and the fee-paying status of the student and comprises various elements including tuition fees and overhead usage charges. These are best detailed on the website of the university and figures detailed here are purely indicative and shouldn't be your isolated estimate of the cost you're likely to incur. Before we move further, identifying the course you're applying for at TCD is the crucial step in order to determine the fee you'd be paying. Graduate programs tuition fee in Trinity College Dublin for various types of fee payers is detailed here. For most programs, the fees for a full time postgraduate master's program at Trinity College Dublin is likely to range from €16,000 to €34,000.

Your status as an applicant from the European Union or not is also likely to be a powerful determining factor the amount your master's programs tuition fee in Trinity College Dublin adds up to. EU applicants hale from the countries in the European Economic Area (Norway, Iceland and Switzerland). Domestic or "ordinarily resident" applicants need to be tax-paying citizens within Ireland. Supporting documentation required from postgraduate students for determining status may include proof of prior education in Ireland up to or beyond 3 to 5 years, work time prior to admission amounting to a similar duration or an EU passport.

The minimum tuition fee in Trinity College Dublin is:
Tuition Fee for Trinity College Dublin: €16,000
The postgraduate entry requirement for international students in Trinity College Dublin
TCD is an academically intensive university and the programs there have high academic entry requirements for both Irish and international students. That being said, international students have to fulfil an additional Postgraduate English requirement at Trinity College Dublin in order to demonstrate that they can effectively communicate in the language that the course would be taught in.
Students who score 70% or more in their bachelor's degree either in engineering, science, arts or commerce are more likely to get into. Another important criterion is the number of arrears or backlogs that you may have. Usually, Trinity College Dublin gives admission to students with less than 5 arrears.
Candidates with relevant work experience may have an added advantage.
The Entry Requirement in Trinity College Dublin is as follows:
Entry Requirement for Trinity College Dublin (Percentage or CGPA): 60% or 6.0 CGPA
IELTS Requirement for Trinity College Dublin
A score of 6.5 with no section below 6.0 is the minimum IELTS Requirement for Trinity College Dublin. Your reading, writing, listening and speaking skills are tested in this test and you are evaluated on a grade scale of 10.

IELTS Requirement for Trinity College Dublin is as follows:
IELTS Requirement for Trinity College Dublin: 88
PTE Requirement for Trinity College Dublin
A score of 63 with no section score below 59 is the minimum PTE score requirement for Trinity College Dublin. It is designed to assess the readiness of non-native English speakers to participate in a university-level English language programs.

PTE Requirement for Trinity College Dublin is as follows:
PTE Requirement for Trinity College Dublin: 63 with no section 59
Undergraduate at Trinity College Dublin
A Bachelor's degree in Trinity College Dublin allows you access to world-class education and wonderful cultural experience which would be critical to the formation of your character and future professional success. The kind of education which the wide variety of Trinity College Dublin bachelor courses offer to students make the academic experience simply unparalleled across the world. This education is further supplemented by the supportive and impactful experience of academic leaders in various subject areas which students would be learning from. The university further helps students achieve internships at multinational corporations which Dublin, Ireland – the region where Trinity College Dublin is located – faces no shortage of. This combined tradition of academic rigour coupled with professional leanings has continued within the university for the past 425 years and continues to upholster its reputation and growth.

The skillset that Trinity College Dublin undergraduate courses inculcate within students makes them flexible, innovate, hypervigilant and adaptable when it comes to dealing with problems. The confidence and capabilities that this world-class education aims to inculcate creates graduates which are not only relevant for the professional spheres operation within industries today but also aids in training graduates for addressing industrial and societal problems which have the potential of arising in the future. These varying levels of intensity coupled with professional avenues of recourse and training ensure that Trinity College Dublin undergraduate programmes prepare students for the real world and not merely learning within the classroom.
Undergraduate courses in Trinity College Dublin
As mentioned above, there's a wide variety of intensive academic undergraduate programmes that TCD offers and these help students achieve their potential when they complete college and move towards professional avenues of work. Named as the best university 2 years back-to-back for producing Europe's venture-backed capitalists, courses at Trinity College Dublin inculcate an entrepreneurial spirit and skills of rational thinking which would help students across industries and spheres of work.
Undergraduate tuition fee in Trinity College Dublin for international students
Bachelor's Degree Course Fee in Trinity College Dublin similarly varies according to the courses of choice and the status of the fee-paying applicant at the institution. The status of the student is usually determined by the passport granted by the country of birth and students from countries within the European Union or European Economic Zone pay the same fees as "Ordinarily Resident" students. Determination of fee-paying status may also be influenced by conditions such as place of primary education, work time prior to admission, official refugee status and humanitarian leave.

At the end of the day, course fees are likely to vary from €19,000 to €25,000 for international (i.e. non-EU applicants) depending on the course. Social studies and technologically less intensive courses usually fall on the inexpensive end of that range compared to the natural sciences, engineering and computer studies. Further detailed information for the undergraduate programs tuition fee in Trinity College Dublin can be obtained here.
Undergraduate entry requirement for international students
Trinity College Dublin is an academically challenging university and hence quite demanding in terms of entry requirements to get into. Usually, the higher your performance within secondary education, the more likely chance you stand at getting into the university. First of all, international students should start by looking at country-specific admissions requirements here and then also see if any additional course requirements exist by looking them up on the course details page here.

English proficiency requirements for undergraduate students are contingent on their secondary education. If they have a recognised 'pass' in their English subject, then it's unlikely that they'd require any additional qualifications to display proficiency within the English Language such as IELTS, PTE or TOEFL. Further details about admission requirements for TCD can be obtained here.

The deadline for rolling admissions to undergraduate programmes in Trinity College Dublin is 30th June but if you wish to receive your decision early by April 1st, you can apply by the 1st of February.
Research at Trinity College Dublin
PhD in Trinity College Dublin or Postgraduate Research are a diverse and well-funded set of initiatives at the institution handled by various schools or faculties. Postgraduate Research varies by the school of the subject area in which you wish to undertake your study. Details regarding the research work required and admissions into the programmes varies and hence cannot be summarised. There are over 65 PhD programmes in Trinity College Dublin and that number is ever growing. Areas of interest can be recommended to the university via email or an online provision which can be found here. Details regarding the programmes available can also be found on that webpage.
Trinity College Dublin Scholarships for international students
There are several Trinity College Dublin international scholarships which the university offers in order to make its world-class education accessible to each and every student which displays meritocratic ability justifying his ability to study at the institution. These scholarships are aimed at facilitating both study at the undergraduate level and research at the postgraduate level and is evidence for the commitment that the university holds towards providing valuable education to all communities within society since its very inception back in 1592. While there are various Trinity College Dublin scholarships for international students which are further detailed below, students are always encouraged to find funding alternatives both within their home countries and from external, private sources.
List of scholarships in Trinity College Dublin for international students
The list below is purely indicative when it comes to the large number of scholarships which TCD offers to its international students. Further details about the same for international undergraduate students can be found here and for international postgraduate students can be found here.

Below is the list of scholarships in Trinity College Dublin.
€5,000 - School of Business Scholarships