Higher Education Institutions in Ireland
Highlights of Studying in Higher Education Institutions in Ireland
Permanent Residence (PR) in just 2 years

There are 22 world class institutions in Ireland.

Achieve your ambitions in Europe's most entrepreneurial country.

Minimum requirement is as low as 55% for post graduate programmes.

Simple and hassle-free application process.

All universities are in the top 3% of universities in the world.

IELTS requirement is just an overall score of 6.0.

GoIreland can help to get an admit in any university of your preference.
Recognitions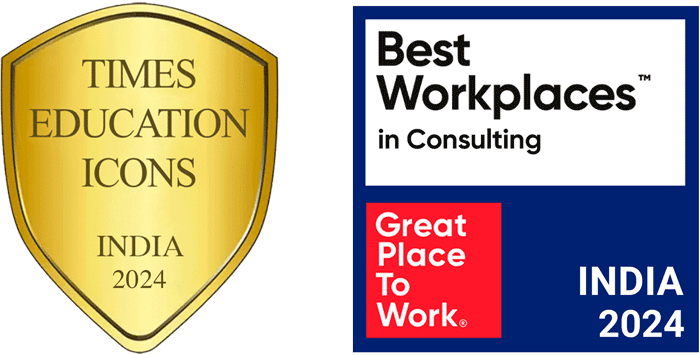 Higher Education Institutions in Ireland
A higher standard of life, splendid nature and a touch of traditional culture. These are the best three things that you should know about Ireland. The rich history of this county only adds to the list of reasons as to why you should go for higher studies in Ireland. Moreover, the Irish government keeps aside investment to the volume of $780 million every year. This capital is spent on the development of the best colleges in Ireland. It is also revered that Ireland will be the second country in the EU after Malta there English is a common language. The Chief Executive of HEA, Dr. Graham Love exclaims that "the higher education system continues to expand since last year. This has resulted in an increase in the number of graduates who are driving Ireland's economic and social development."

Economically and Culturally, Ireland is a thriving destination. It has the best study curriculum in the world, and this has become yet another reason why so many foreign students are attracted to it. No wonder that around 35,000 students are studying in Ireland today coming from a total of 160 countries. This only represents an amazing and diverse mix of the international community of students thriving in the country.
Universities
Universities in Ireland represent the crucifix of intellect and these are the breeding grounds of knowledge and wisdom. And why not, Ireland's other name is The Land of Saints and Scholars. This is because the rich heritage of Ireland is decorated with world-class institutions and monasteries dating back to 500 AD. So, here we are sharing everything you need to know with this list of universities in Ireland.

Technological University Dublin: This University is a conglomeration of three previously running universities. These are Dublin Institute of Technology, Institute of Technology, Blanchardstown and Institute of Technology, Tallaght. Established in January 2019, but originally incepted in the year 1887 as City of Dublin Technical Schools has become the second largest third tier institution in the country. Amazingly the City of Dublin Technical Schools was the first technical education establishment in the country. As per the National Framework of Qualifications, this institute will offer courses from Level 6 to Level 10. For this one of the best University in Ireland the Minister of Education and Skills, Richard Burton states that this University is at the convergence of arts, business, science, and technology. Others describe the TU as having an 'entrepreneurial ethos' for its culture and community of 28,500 students.

Trinity College Dublin: Taking a stroll along the River Laffey you will be amazed by one of the oldest running universities in Ireland. The Trinity College Dublin goes back to 1592 and today it resides near to the Irish Parliament House. So many years of change and transition has brought TCD to a position where it dictated the education ethos of the country. Moreover, the operation style and curriculum of this best Irish University resembles that of the Oxford and Cambridge University. For a transformative experience, you should join the Trinity College and get acquainted with academic excellence. They offer courses from acting to Zoology and everything in between. This Inspiring center of human excellence is ranked 109 as per the QS rankings and 120 as per the WU rankings.

Dublin City University: Northern part of Dublin boasts with a world-renowned educational institution. The 85-acre campus is a proactive playground for student life and sports. What is even better is that it resides only a few minutes away from the city. Hence, the students will get the best of both worlds. They have the educational prowess of one of the best universities in the world and the vibrant city life both in the grasp of their palm. Even better is the fact that there DCU is the hub of research in Ireland. More than this, the entrepreneurial spirit blooming inside the campus leads allows the students to face the modern world challenges with ease and stand up to their potential beautifully.

University of Limerick: According to the Sunday Times Good University Guide, the University of Limerick is one of the best Irish University and was ranked on top in 2019. From undergraduate courses to top-level research curriculum, a student can feel the progressiveness of intellect and expertise after studying here. The courses and degrees range between Arts and Humanities to Engineering. One of the largest cooperative education internship programmes in the European Union runs at UL. For international students, there is a Support Officer to assist and support them.
GoIreland's Extensive Footprint in India
Offices across India
250+ Experienced Consultants
Chennai, Coimbatore, Bangalore, Cochin, Hyderabad, Mumbai, Pune and many more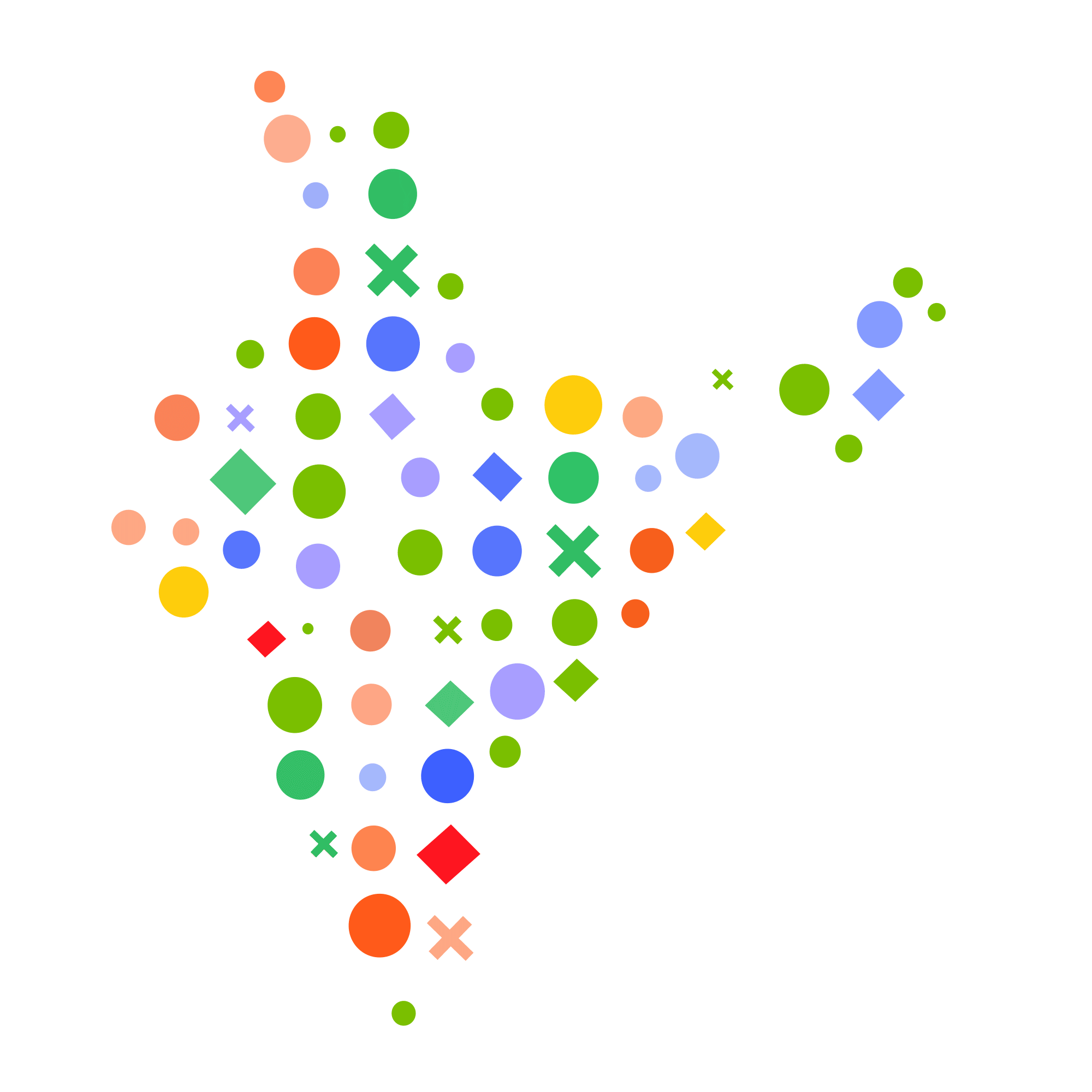 Maynooth University: This is where the old meets the new. Maynooth University is built inside in a 19th Century marvel. Add to this, modern facilities and future-ready curriculum. What you get is a perfect destination for students from all walks of life to come here and develop themselves. Inside and outside of the classroom, the student's needs come first at another one of the best university Ireland. Nationally, Maynooth University is ranked 7th and is striving to become one of the best Irish Universities. What students like best about this University is its student support culture. There are more than 100 clubs and societies made by and for the students to help them adapt to the ever-changing environment.

National University of Ireland Galway: A coastal city on the Western side of Ireland, Galway prides itself with a world-class institution. And which is also known as one of the best colleges in Ireland. Just recently they have added departments of the center for Drama, theatre, and performance into their curriculum. When it comes to the teaching quality and learning experience, the NUI Galway comes in the top 2% of the world. Opened in 1845, the students at this yet another of the best university in Ireland.

University College Cork: A University which is best recognized with the International Green flag it received in 2010. In the Southern part of Ireland, the UCC holds the reputation to be the best Irish Universities when it comes to Sports Clubs. There are over 50 sports club currently running in the university. With over 120 degrees in its curriculum, UCC has swapped the entire academic portfolio into their system. The international community of students is 3000 strong at UCC and they come from over 100 countries.

University College Dublin: Just 4 kilometers outside of University College Dublin resides with its 34000 students. This is not just one single educational temple, but UCB is tn amalgamation of 5 colleges, 34 schools and 18 research institutes. Being born out of the Catholic University of Ireland, the UCB first opened its gate in 1854. Not only is this one of the best Irish universities, but UCB is also referred to as Ireland's Global University. This is because of its giant international students database.

With this University in our list of universities in Ireland is complete. Further, let's move on to know about the best Institutes of technology in Ireland.
We are the Official Representative for Top Ireland Universities
Institute of Technology
From generic and all encompassing best universities in Ireland, we are moving on to niche academic institutions. Technology is the cornerstone of development and every country needs to be apt in technological advancement so that it can stand at the pedestal of growth and proceed towards prosperity. Where technology is essential for a country, the technological institutions are the drivers of this movement.

Athlone Institute of Technology: Three things define Athlone Institute of Technology in Ireland. Innovation defines the culture, applied teaching exhibits proficiency and the student welfare ecosystem describes the overall ecosystem. One can consider AIT as the bridge between the businesses and entrepreneurial growth. From fintech to design technology, AIT offers various courses and has a community of 6000 students. Moreover, for every student the wide expanse of opportunities becomes evident by its 230 partnerships with prestigious universities around the globe.

Institute of Technology, Carlow: Engage, Learn, Challenge and Innovate, with this Mission statement the IT Carlow has become one of the best colleges in Ireland. From the base level to the higher doctorate levels, they offer various courses for the students. A basic necessity for technology-oriented institutions is to keep ahead of time and be ever ready to implement new technological changes. That is what you will find happening at best Institute of Technology in Ireland. Moreover, they boast a multi-cultural ecosystem which has students coming from over 80 nations.

Dundalk Institute of Technology: Halfway between Dundalk and Belfast, the DkIT is thriving with a proactive academic curriculum student development and ensuring that they have the highest chances of employment upon graduation. They offer undergraduate, part-time and post graduate courses. From arts and humanities to engineering and health sciences, DkIT offers holistic academic portfolio. Established in the year 1971, DkIT has become one of the best colleges in Ireland due to its innovative study and research programmes.

Limerick Institute of Technology: with over 90% of success rate and graduates getting employment the LIT is a top-notch one of the best colleges in Ireland. Spread across 5 campuses from 5 different States, this institute truly represents the melting pot of technological innovation and diverse student database. The business culture and the entrepreneurial strategies are changing and LIT is at the forefront of adapting such changes. The campuses has world class and modern up to date facilities which breeds success at all academic levels.
Get all your doubts
clarified now for

Free
I agree to GoIreland terms and privacy policy
or Letterkenny Institute of Technology: LyIT trains every student to become self sufficient and acquire employment in the best enterprises across the world. Its State of the art facilities, optimal student to staff ratio and proactive teaching procedure are only some of the points which makes it the best Irish Colleges in the country. They aim to build expertise and those skills in the students which are required by the industry. LyIT eloquently mixes the rich Irelandic Culture with tech-savvy ecosystem of these colleges.

Waterford Institute of Technology: What incepted as a regional technical college has today become an amazing institute of comprehensive talent and skill development center in the country. In total there are 6 schools that make it one of the best colleges in Ireland that offer courses spanning from business, to humanities and science. Also, it is one of the largest and the oldest dedicated best institute of technology in Ireland. Also of paramount importance is WIT's research center which strives to innovate and next gen and world changing solutions.

Cork Institute of Technology: All the 6 disciplines operating at CIT hold over 17,000 students. CIT stands apart from other institutions by virtue of its focus on research dimension. From enhancing the quality of life to forwarding the regional and National Industry, they work efficiently towards this culture. What is even better at another of the best colleges in Ireland for technology is its ladder structure. This allows every student to progress step by step towards a higher level of understanding and efficiency in studies and in life.

Institute of Technology Sligo: IT Sligo is where you can expect the unexpected. The campus resides in the beautiful city of Sligo which is also famous for its vibrant nightlife. There are over 70 programmes running currently at IT Sligo and they have covered each and every discipline of academics. As the student strength is around 6000 at IT Sligo, there are more chances of collaboration and building friendships. Plus, the small town also provides an amazing opportunity to enjoy life as it is.

Institute of Technology Tralee: More than 15% of students at IT Tralee are coming from outside the country. This means that it is one of the best Institutes of Technology in Ireland for foreign students. The strong community support culture exhibits a deep understanding of the values and different cultures. They strive to make diversity as one of their best traits. Life in Tralee is full of surprises, it is also a tourist-oriented town, so there is always someone new to meet in Tralee. ITT is also the first institute in the world which has received the UNESCO Chair in recreation, physical education, sports and fitness.
Get application fee waiver
by applying through us
I agree to GoIreland terms and privacy policy
or Private Colleges
The Privately funded and other non-profit best Irish Colleges are at par with the world renowned govt-run institutions in Ireland. These colleges hold a prestigious spot on the academic cnavsd of the country and attracts and equally diverse and vibrant talent from all over the globe.

Dublin Business School: Here we are talking about Ireland's largest 3rd tier college. In Ireland DBS is a pioneer of world class teaching techniques. Owned by Kaplan, this colleges a must in the list of colleges in Ireland that have set the benchmark of efficiency. The courses range from Arts and Humanities to Psychology and Media. Also including, IT, Cloud computing, finace and business administration among others. The undergraduate and postgraduate programmes are accredited by the Quality and Qualifications Ireland. For international students there are transition courses which allow for a smooth changeover to the new academic procedure and processes.

Griffith College Dublin: There are over 7000 students and out of them 1400 are foregin students in one longest established private third tire best colleges in Ireland. It offers various segments of courses and programs, including regular degree courses to distance learning solutions. The education schema is rewarding for the students as it allows them to learn the modern skills and gain extensive knowledge at the hands of expert faculty. They implement a number of teaching methods to better communicate and hence has become the best Irish Colleges in Ireland.

Atlantic Aviation Institute: Located on the West Coast of Ireland, we have one of the best colleges in Ireland which specialize in avionics and training the students in various aspects of aviation. Here they provide EASA approved Part 147 of training. You will be training on the beautiful banks of the Shannon and learn in a state of the art facility and training center. Reputed to be one of the best training organizations in the industry, AAI boasts with its successfully trained individuals.

CCT College Dublin: The best thing for international students is that before you come to study here and even after you complete your studies, CCT College Dublin will be with you all the way. They are dedicated to help you on your journey to become self-reliable and recognize the importance and limits of your skills and talent. Every year they revisit their programmes and courses to ensure that they are in line with the industry requirements. If not, the courses are modified as per the current industry demand and expertise.

National College of Ireland: As much as 96% of the students who pass out from NCI are indulged in some work or take part in higher studies successfully. Also, the courses they offer are dynamic and cater to the ever changing industry requirements. If you graduate from a Master's course at NCI, one of the privately owned best colleges in Ireland, you will get a 2 year post-study work visa. Most importantly, the NCI has connections and affiliations with the top universities in the US. This includes Stanford University, Cornell University and Cornell university.

We have gone through an information and illustrative list of Universities and colleges in Ireland. All these academic institutions are called as best colleges in Ireland or are known to be best Irish Universities. All in all, these are institutions everyone looks forward to and want to go here.
Get all your doubts
clarified now for

Free
I agree to GoIreland terms and privacy policy
or