Best Universities in Ireland
Highlights of Studying in Best Universities in Ireland.
Permanent Residence (PR) in just 2 years

There are 22 world class universities in Ireland.

Free Counselling by our expert counsellors.

CGPA as low as 6.0 accepted for post graduate programmes.

Simple and hassle-free application process.

All universities are in the top 3% of universities in the world

IELTS requirement is just an overall score of 6.0.

GoIreland can help to get admit in any of the university of your preference.
Recognitions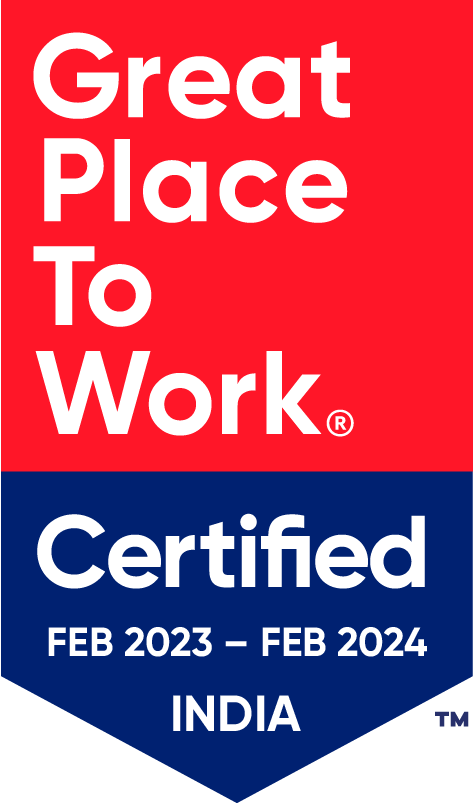 GoIreland is a proud Great Place to Work®-Certified™ organisation, which is the 'Gold Standard' in identifying and recognizing high trust and high performance work culture. We represent Credibility, Respect, Fairness, Pride and Camaraderie.
Best Universities in Ireland
Ireland is one of the most popular destinations which an increasing number of international students are moving to each year for the pursuit of their higher studies. The range of higher education institutions and top Ireland universities combines beautiful countryside, historic cities and the unique culture of Ireland to make the country a highly attractive destination for higher studies. The rich cultural heritage combined with the wide avenue of dialects including varieties of Irish Gaelic and accented English makes it a fun and adventurous place to live at.

Dublin, the capital of the country and also Ireland's largest city, plays host to some of the best universities in Ireland. It's also made popular as a setting for a lot of novels by James Joyce. Not only that but, studying in Dublin, Ireland allows you easy access to world-renowned tourist hotspots such as the Guinness Brewery at St. James' gate street which was the original location for Ireland's best stout in 1759.

All things considered, but, the main reason so many international students choose Ireland for their higher studies is because of the academic integrity of its universities. The best Irish universities are famous for offering their students an excellent education with experienced faculty alongside an opportunity to study in a culturally and economically thriving environment. If such prospects intrigue you, then best Irish universities might have a spot for you. Let's go over some aspects of the top universities in Ireland which make them stand out.

Top Universities in Ireland
Universities in Ireland are akin to the traditional academic institutions of higher-order learning which you would expect around the globe. Consequently, these tend to be the places with the most attractiveness towards international students. 14 Public Universities in Ireland ranked well at the international level and the list of top ten universities in Ireland are all ranked within the top 450 universities of the world according to the QS World Rankings 2020. This is testimony to the academic integrity that these institutions hold and the skill set that they inculcate in their graduates.

The economic and social value of this best Irish college reflects well in their graduates and their outstanding achievements alongside research. These factors have propelled Ireland to one of the top places to study in the world.

Higher education in Ireland consists of top universities, colleges and institutes of technology that offer courses in a single subject area. Ireland top universities not only offer courses in subjects related to technology but also covers a wide range of vocational programs in subjects, such as healthcare, pharmacy, hospitality, media, textiles, digital marketing and many other courses. Also, the best universities in Ireland offer an immense variety of scholarships to help fund student studies in this country.


20 Branches Across 12 Countries!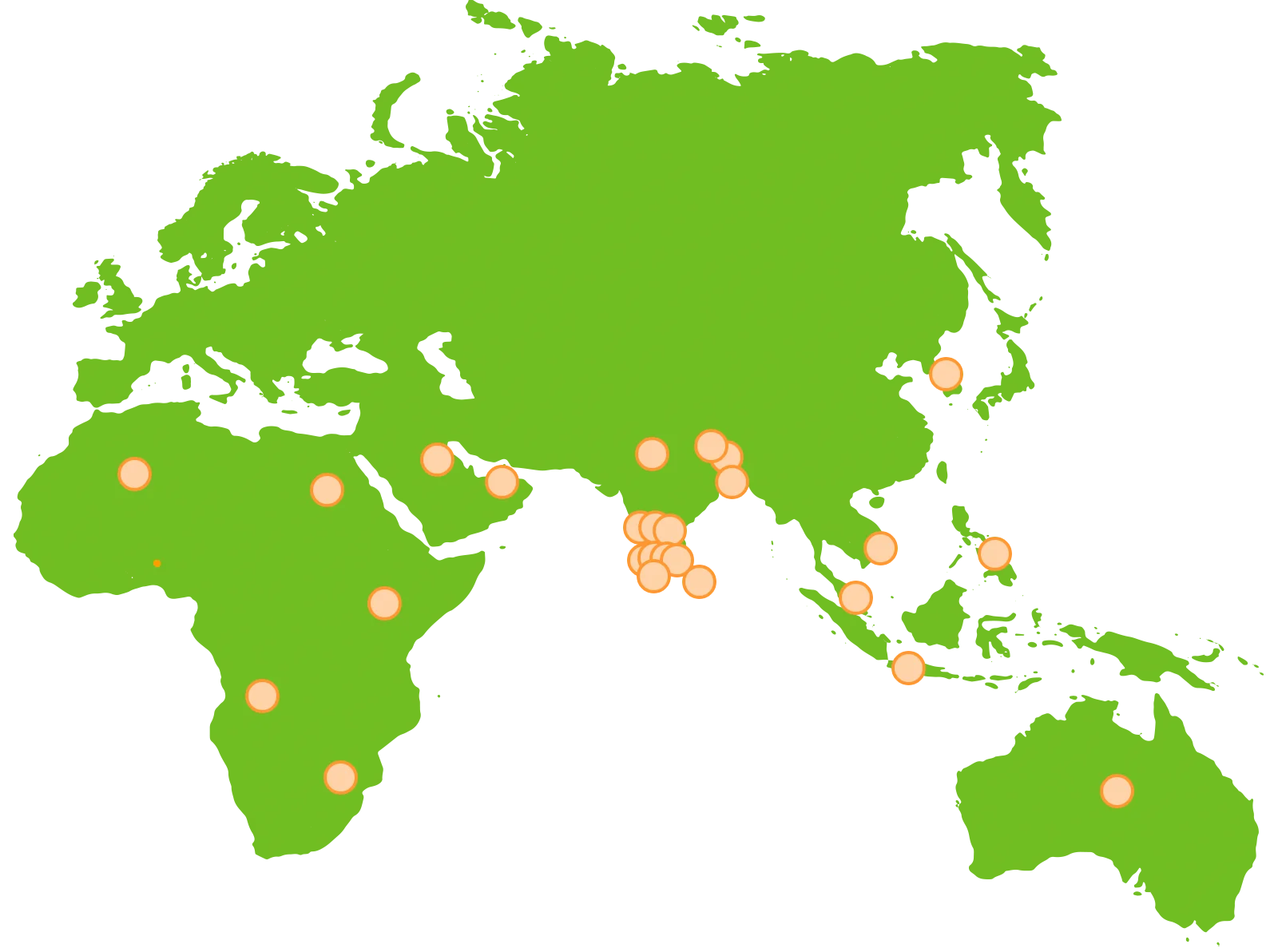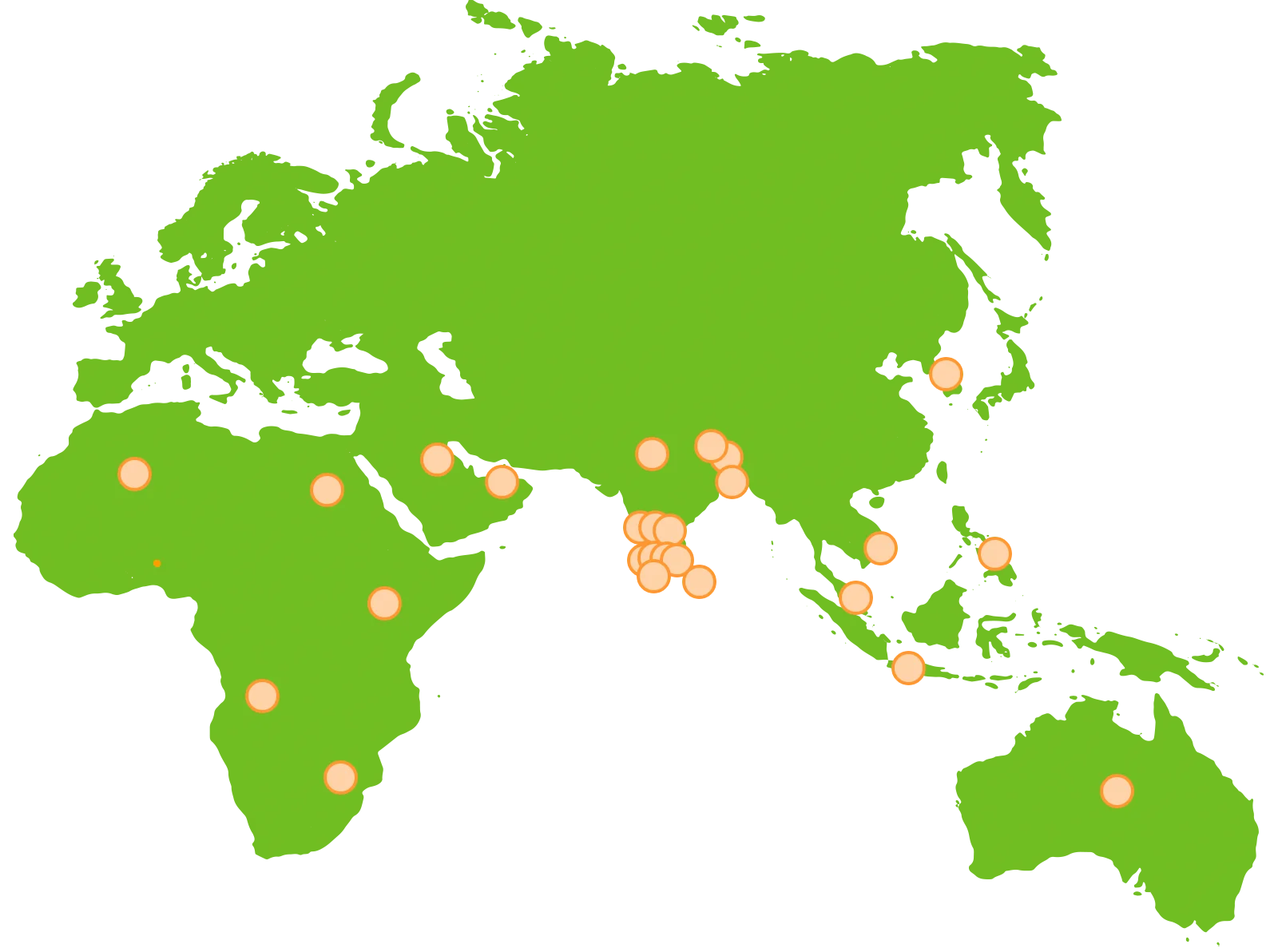 Top 10 Universities in Ireland
We have listed some top universities in Ireland for Masters to help students who wish to study higher education in Ireland to make informed decisions about institutions before applying for admission. Also, details about the best universities in Ireland in their world rankings. If you are among those deciding to study in Ireland, look at the below list of universities in Ireland to find out more about top universities in Ireland.


Trinity College Dublin
University College Dublin
University College Cork
Dublin City University
Royal College of Surgeons in Ireland
National University of Ireland Galway
University of Limerick
Maynooth University
Technological University Dublin
Griffith College Dublin
We are the Official Representative for Top Ireland Universities
Trinity College Dublin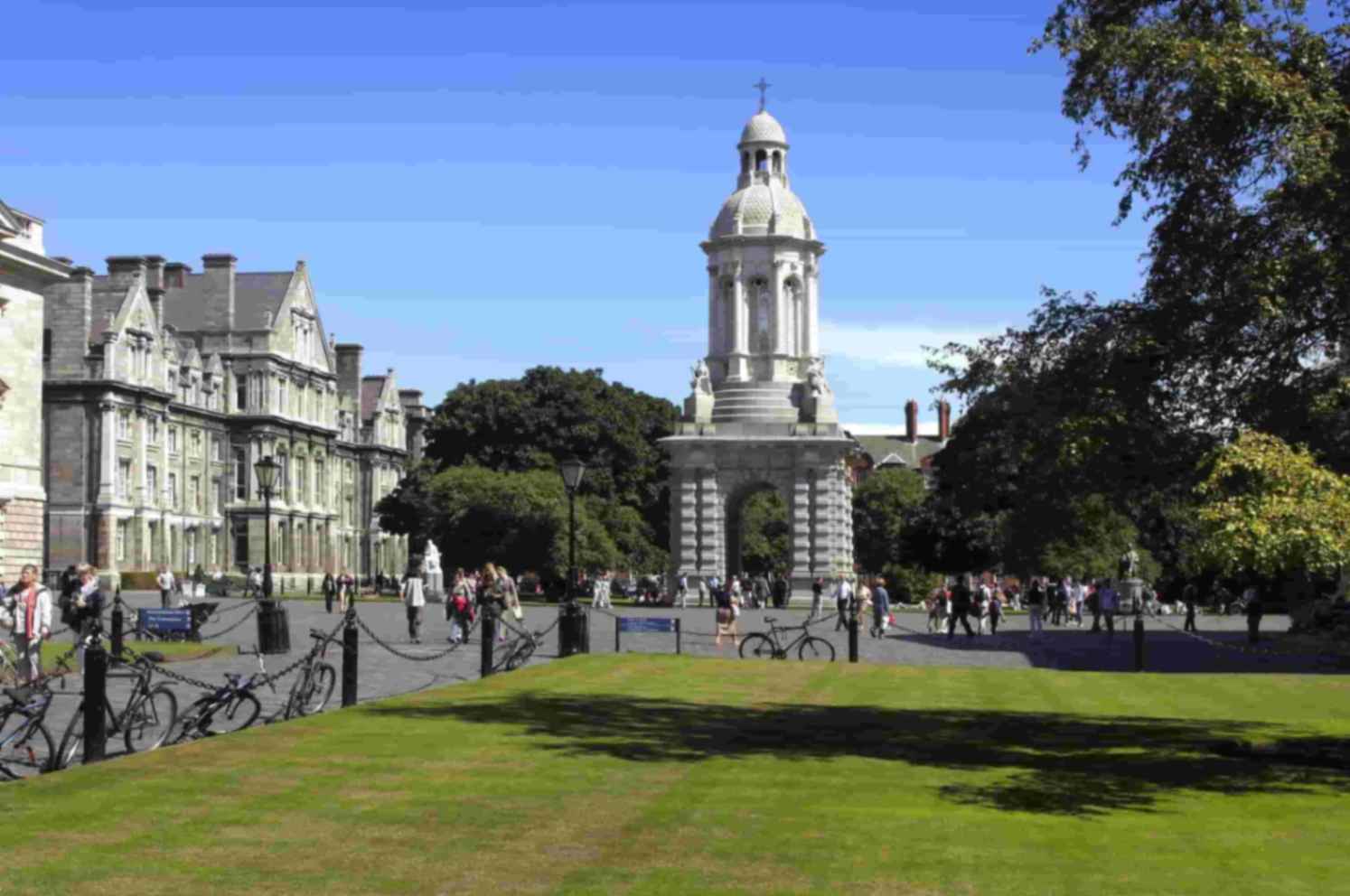 Trinity College Dublin is one of the top 10 universities in Ireland. This is the oldest university in Ireland and was specially established back in 1592 to rival the research-centric education provided by the University of Oxford and the University of Cambridge. This has resulted in various parallel educational and organizational decisions making Trinity College Dublin one of the most prized academic institutions in the world and, arguably, the best university in Ireland. Located near the river Laffey in central Dublin,Trinity College Dublin is barely a brisk walk away from the Irish Houses of Parliament, making the university especially stand out for students pursuing political science. The university isn't exactly structured as the Oxbridge collegiate system but regardless it offers a whole host of courses for the benefit of its graduates. Towards the same end, the college also has an on-campus personal tutor for each student and also a Careers Advisory Service.

Among its many other well-known alumni is Bram Stoker, the author of the classic Dracula, the first gothic novel in existence.
University College Dublin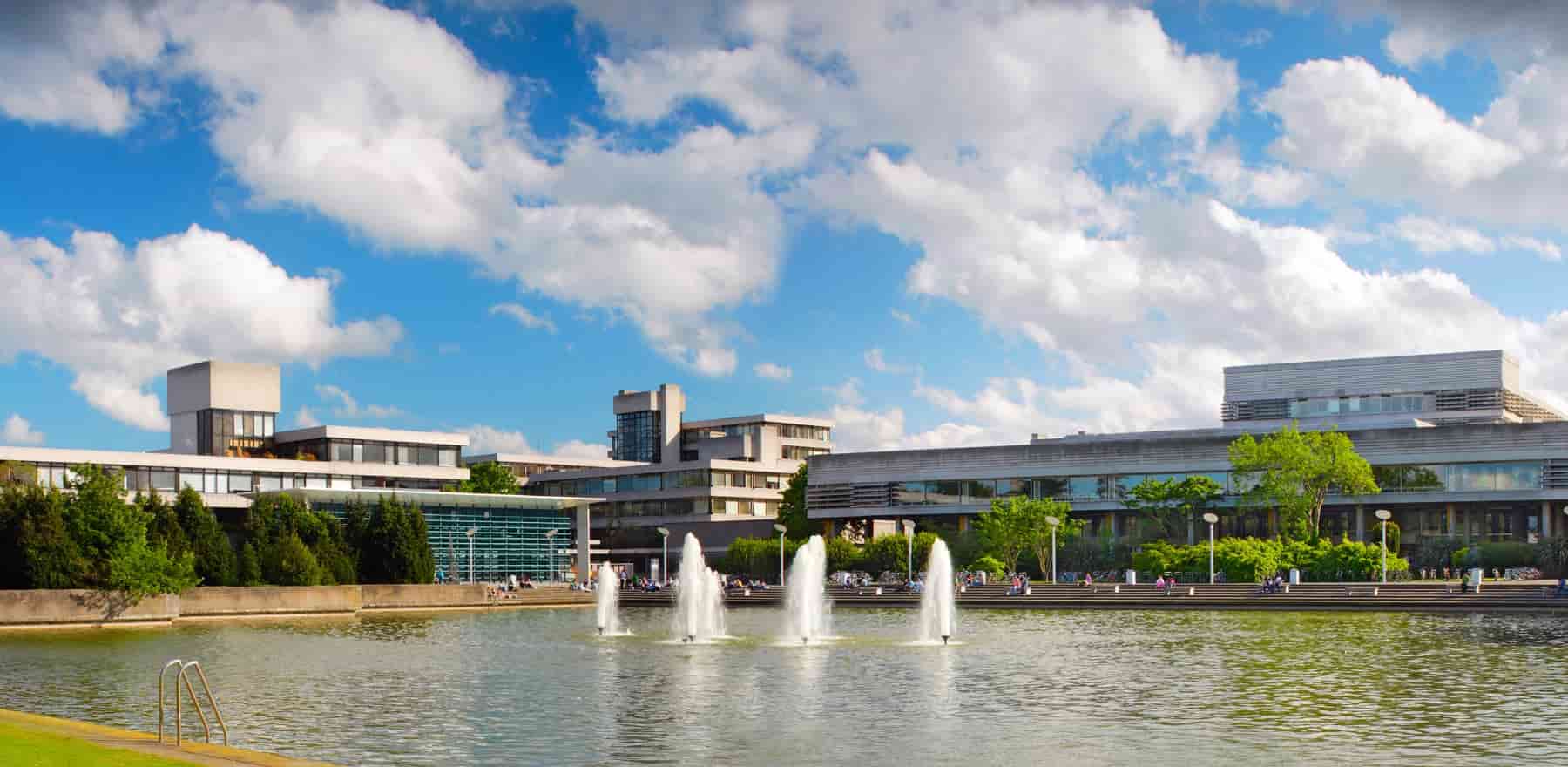 University College Dublin is the top ranking university in Ireland. The university used to previously be spread around the city across various scattered campuses but has since retained the name while relocating to Belfield, four kilometres south of the capital. This consolidation over the collegiate system of the university allows first-year students and others alike to enjoy a true campus experience while also benefiting that seeking on-campus accommodation.

Research work within the university is especially prized in areas such as the humanities and the sciences. Its work in clinical and health fields is renowned worldwide and has warranted it the high position it has in world rankings.

Also known as Ireland's "Global University", it's one of the most cosmopolitan campuses you'll find in the country. Hosting the most international students in Ireland, University College Dublin also runs exchange programmers worldwide on an annual basis and holds international programmers as well.

A notable alumni amidst the long list the university has produced is author James Joyce.
University College Cork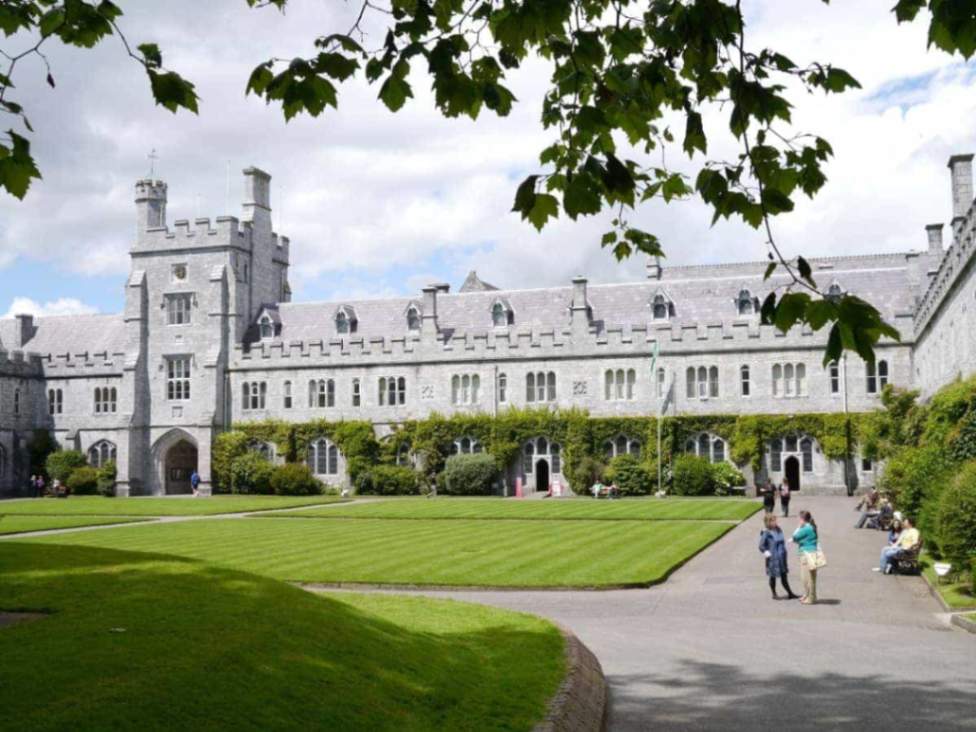 University College Cork is one of the top colleges in Ireland which was named originally the "Queen's College, Cork", one among the 3 that were established. The Irish Universities Act of 1908 changed its name and today it has over 80 active student societies and also 50 sports clubs. Among various other pursuits, these societies dabble in sports, political science, academia, charity and religion.

Professor George Boole, the inventor of the Boolean logic system, graduated from University College Cork.
Dublin City University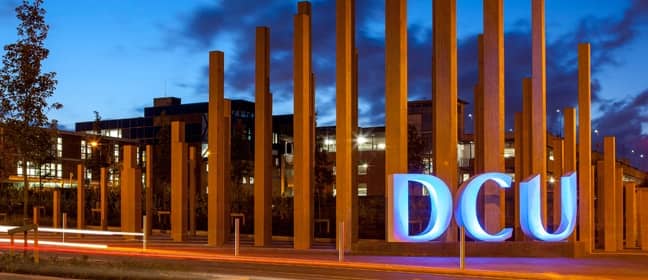 Established as a university back in 1989, Dublin City University prides itself as an enterprise developer. Located on a campus which sprawls 85 acres and is full of opportunities for students to enrich their lives including sports and other leisure activities, DCU is just a 10-minute bus ride away from the city. This specific location allows the university to enjoy relatively peaceful seclusion allowing students to pursue their education in their terms while also not being too far away from the social life of the main city hub area.

As it stands today, DCU has a large student body comprising 11,500 students with almost 2000 non-Irish students who come from 116 different countries. This makes the environment pretty diverse and vibrant, bringing essentially a cross-section of the world to the students. Focused on research and enterprise, DCU prides itself for breaking the mould universities usually have to adapt to. They're, quite rebelliously, focused on both the academic and professional aspects of students' education.
Royal College of Surgeons in Ireland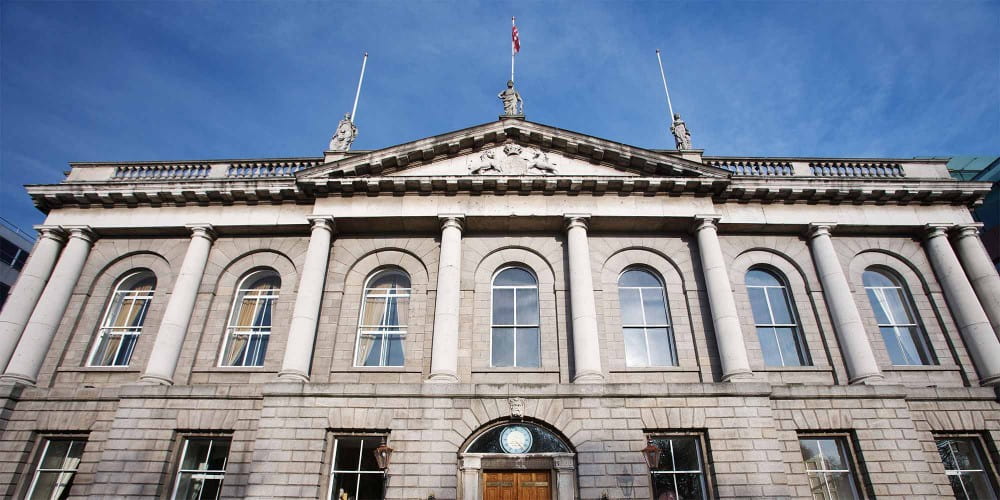 Royal College of Surgeons in Ireland is the famous university in Ireland. A prominent surgical college since its very inception back via the grant of the Royal Charter back in 1784 and stands today as Ireland's biggest medical school. Unlike other institutions in Ireland, it does offer scholarships to various domestic and international students who enroll for its Master's or PhD programmers. Several pathways can be employed for admissions into undergraduate and postgraduate programmers by both EU and non-EU students.

Various figures belonging to the medical and health development fields have secured their education from the Royal College of Surgeons. Examples include Bahrain's first female minister of health, Nada Haffadh and Lord Ara Darzi, a pioneer in minimally invasive surgery.
National University of Ireland, Galway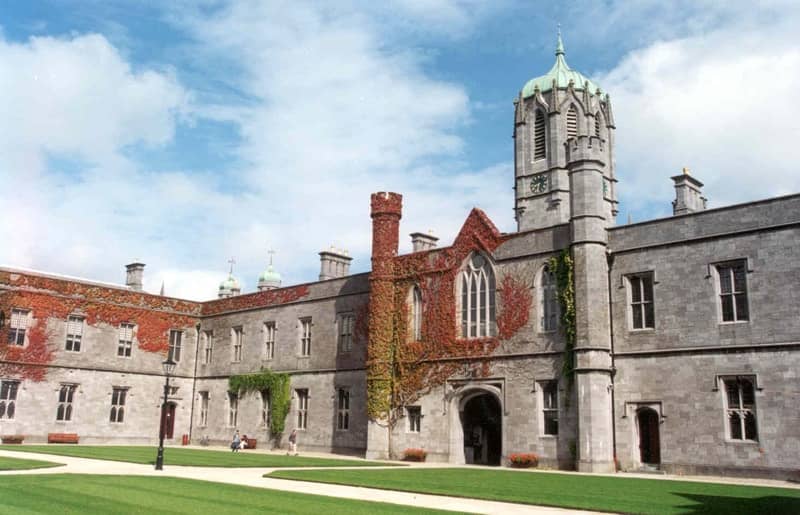 Galway is a social hub for the ideal students off the Western Coast among the greenery of the country. It's a small city that plays host to the Annual Pride Festival and has also been declared as the European Capital of Culture of 2020. All these characteristics set it apart as a place for livelihood learning and temperament for the most outgoing students.

Its campus, recently upgraded, consists of buildings such as the student centre, a building dedicated to human biology and a building for drama, theatre and related performances.

Furthermore, linguistic study at the Galway's School of Languages, Literature and Cultures is an opportunity like no other with courses in French, German and even Classical Languages. The oldest society in the university, as it currently stands, is the debating society which was established back in 1846. The National university of Ireland also was established in 1845.
University of Limerick
An internationally focused institution, the University of Limerick comprises a student body of over 11,600 members and also hosts a 1,300 strong faculty. An energetic and enterprising centre, the University holds great pride in its record of innovation that it holds among some of the best universities in Ireland Its outstanding feats in scholarship, research and academia can't be ignored either

With the institution's focus on providing an education to graduates which is conducive to the local socio-economic situation of Ireland, the University of Limerick advances learning and knowledge through relevant and appropriate teaching methods which engage students. The degree programmers that it offers are also prioritized to inculcate skill sets which are most relevant to the employment opportunities that are available for graduates today. Furthermore, it developed links with the industry make its graduates highly demanded within the job market.
Maynooth University

Describing itself as a student-centred institution, Maynooth University prides itself preparing graduates for the world both academically and socially. Their primary objective is to prepare their students with the appropriate skill set to help them reach the pinnacle of success. Barely under 50 years old, Maynooth University is already 49th among the top 50 universities in the world which are similar in age. Its campus resides 25 kilometres west of the capital of Ireland, Dublin and is easily accessible via railways and the bus. Moreover, Maynooth is Ireland's only university town and captures the essence and culture fantastically.

Research and academic pedigree of the university are respected worldwide and is complemented by the value-addition that takes place for the students of the institution. Today, it's often prized as a modern institution with historic and cultural roots that dare not be shed. While quickly expanding and also being research-led, Maynooth University is also quite grounded in scholarly traditions and its humble academic beginnings.

Lastly, its diversity in research allows itself to call it an institution where graduates of various fields and pursuits can live together in harmony and thrive in each other's company. Whether it's the social sciences, the humanities or the natural sciences, Maynooth University offers a strong and dedicated faculty in all these departments alongside strong programmes in business, law and computer science as well. This diversity makes Maynooth University one of the most engaging and consequently best Irish universities.
Technological University Dublin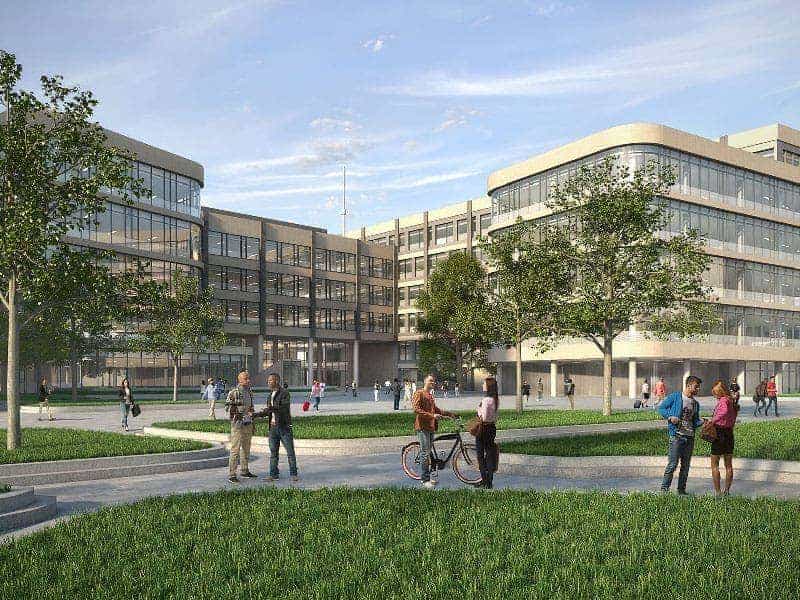 Established quite recently on 1st of January, 2019, the Technological University Dublin aims to take over complete operations of the three preceding institutions of Technology within Ireland. These include the Dublin Institute of Technology, Institute of Technology, Blanchardstown and Institute of Technology, Tallaght. It's also home to the second largest student-body in Ireland with over 28,500 students, overshadowed only by University College Dublin. Its uninterrupted historical journey stretches back to the start of technical education in Ireland in 1887.

Currently operating a three-tier collegiate system, the university aims to expand its educational capabilities in the future and also incorporate specialist staff while simultaneously developing infrastructure to benefit faculty and the student staff. It's only likely that one of the biggest consolidating initiatives in Ireland will result in what could arguably become the best Irish university.
Conclusion
Planning to study at the best universities in Ireland? There are several top-ranked universities in Ireland which are absolutely phenomenal places to complete your further education and earn a qualification which serves you personally and in the workplace. While we agree that some places are better than others, it'd be harmful to impose any academic institution. There are so many reasons why you'd want to study one place over any other and we won't stand in the way of your horizons. Consequently to allow you to expand your horizons and be an aid to that end, below you'd find a shorter list of all the universities you can get a good education at in Ireland.