Public & Private Universities in Ireland
Highlights of Studying in Public & Private Universities in Ireland
Permanent Residence (PR) in just 2 years

There are 22 world class universities, Institutes of Technology & Colleges in Ireland.

Achieve your ambitions in Europe's most entrepreneurial country.

Minimum requirement is as low as 55% for post graduate programmes.

Simple and hassle-free application process.

All universities are in the top 3% of universities in the world.

IELTS requirement is just an overall score of 6.0.

GoIreland can help to get an admit in any university of your preference.
Recognitions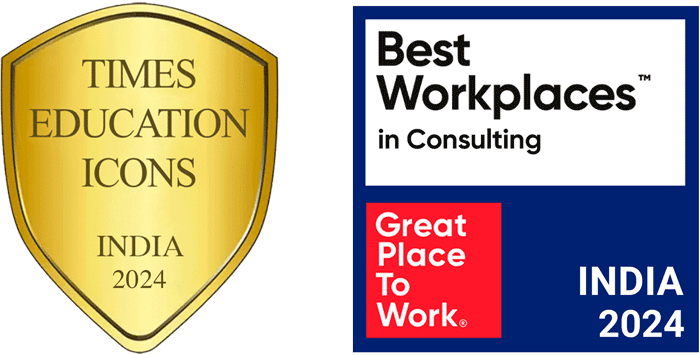 Public & Private Universities in Ireland
Here is an informative guide on various private and public Universities in Ireland. And the colleges within these institutions. There are three levels of education in Ireland, namely Primary, Secondary and Higher or Tertiary Education. The crucial aspect of every education system is to retain the skill level and bring out the inner talent of every child. Since day one, the education has been curated in a way to let children be future ready. In all the levels State Funding is available for the citizens, but only in Public universities in Ireland. From Industry specific institutions to comprehensive educational temples, you will find all kinds of colleges and universities in the nation. Ireland has a rich historic culture, which is complemented with the enormous potential of growth in all the sectors. Because of its central location and proximity to the major sea routes, there has been a rapid growth of progressive enterprises entering the Ireland market.

In the area of study, this helps in the sense that the students will be able to showcase their talent in the right place. And get picked up by some of the best companies running here.
Universities:
The temples of education, universities all over the world have set a benchmark in academic excellence. There are some of the best public and private universities in Ireland which represent the climax of education in the country. These institutions have been there since ages and today some of them are revered to be some of the best colleges and universities in the world. Let's know about a few of the best universities in Ireland.

Technological University Dublin: Consider this University as the convergence point of Arts, Engineering, Science, Business and Technology. With over more than 28000 students, TU Dublin is one of the best public universities in Ireland. The community is inclusive and offers support to each and every student no matter the personal affection individual. There are 3 campuses of TU Dublin and all of them support innovation, and growth of knowledge. For international students, this is a platform to become future ready and comprehend modern problems only to devise modern solutions.

Trinity College Dublin: In 1592, when Queen Elizabeth I inaugurated this institution referred to it as the "Mother" of a new university. Trinity College holds the highest place in the country in spreading education. At the time of inception, TCD imitated the model of Oxford and Cambridge University, something which holds true even today. There is no doubt that Trinity College has taught generations of people in Ireland. In all its years of educational prowess, it has become much more than just a university. It takes every student through a transformative process which helps them excel in every field.

Dublin City University: When it comes to filtering out the best public universities in Ireland, DCU is at the top. This University which is made right in the middle of the city offers a unique combination to the students. The city life in Dublin is more vibrant during the night and the university campus excels in training the students for a better future. This means that they are able to leverage the best of both worlds in this institution. The research programs and proactive curriculum is what attracts most of the students towards the DCU.

University of Limerick: 11,000 students, more than 1300 faculty and an awesome portfolio of innovation and academic excellence. The University of Limerick is yet another one of the amazing public universities in Ireland. It has several awards to its name including a recent on given by Sunday Times Good University Guide. For international students, this university is considered as the best Irish Universities. Because of its tremendous support for foreign students. Plus, the numerous clubs that are meant for their support and growth add another feather to its achievements.
GoIreland's Extensive Footprint in India
Offices across India
250+ Experienced Consultants
Chennai, Coimbatore, Bangalore, Cochin, Hyderabad, Mumbai, Pune and many more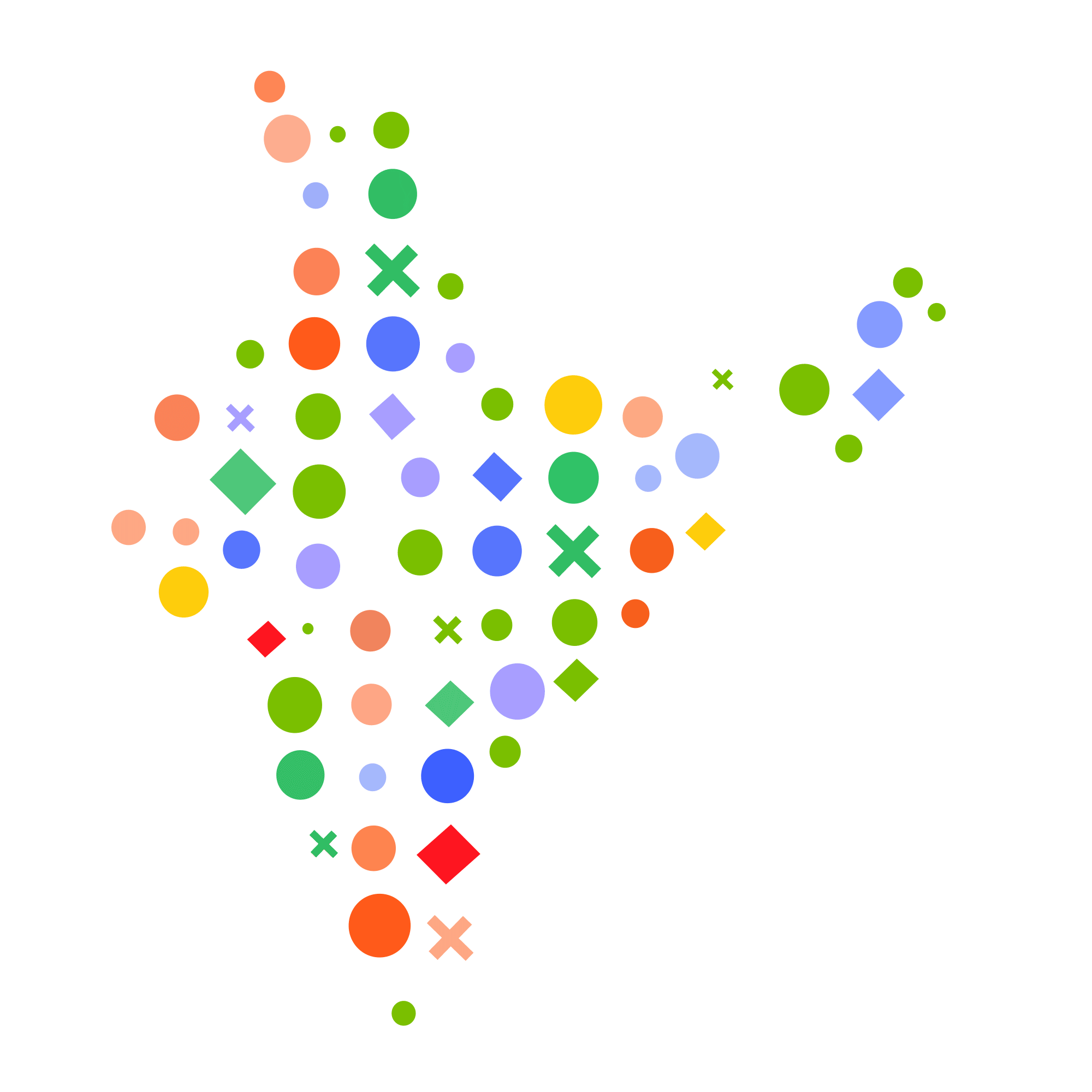 Maynooth University: The roots of this University goes back to1795. But its inception into a world-class educational institution is credited to the Universities Act, 1997. Also named among the best public universities in Ireland, MU was ranked 49 in the world by the Times Higher Education Young University Rankings. Also, this is the only university in Ireland which resides in a town. Student activity is at the highest pedestal in Maynooth, only because of its more than 100 clubs established for the students. MU has strong ties with some of the best companies in the world. This will help the students to be a part of something much bigger than they ever dreamed of.

National University of Ireland Galway: If you are looking to brighten your future then this is the place to be. NUI Galway is an amazing platform for educational progress and to be a part of an everlasting community of intellect and efficiency. Yet another of the awesome public universities in Ireland, NUI has been at the forefront of research and development in various fields. They are located in the Western part of Ireland are proud of their more than 2 centuries old history which today has brought them into the top 1% of universities across the globe.

University College Cork: It is something else entirely when you are studying in one of the most beautiful campuses in the country. UCC is known to have the best college campus and it has also bagged the prestigious International Green Flag Award. Which makes it necessary for us to include it in our list of the best public and private universities in Ireland. There are more than 19000 students studying at UCC, an amazing educational platform. Also, there are around 3000 foreign students who are now a part of the UCC. This is a place where more than 100 countries are known to exist at one time. So, you can only imagine the extent of diversity and multiculturalism that you will find here.

University College Dublin: Going one step above the UCC, University College Dublin has students coming from 138 countries of the world. And this is why it has become an international University of Ireland. The UCB has ties with governments, the industries and the society at large. The major point is that once you are a part of this institution, there is no looking back. All of the amazing public universities in Ireland have one thing in common. And that is educational superiority. Truly, there is no other country than Ireland which offers courses with such diversity and choice for the students to choose whatever they want.
We are the Official Representative for Top Ireland Universities
Institute of Technology
Athlone Institute of Technology: Ranked as the best Institute of technology for 2018 by The Sunday Times, AIT is one of the best private colleges in Ireland. There is a distinct model with which AIT works. This model represents its ability to recognize the areas of skills shortage and working with modern enterprises to fill the void. To do this AIT takes the help of a robust academic curriculum and training the students. More than 11% of the 6000 students studying here are foreigners and came to Ireland to study.

Institute of Technology, Carlow: The economy is ever changing and with it the way we study also needs to be changed. IT Carlow understands this and continuously strives to transform their courses that are at par with the industry demands. The aim is to make the students of IT Carlow the first choice of enterprises and organizations in the field of arts, technology, and science. All the more, the 7000 students at this tech-savvy private college in Ireland enjoy learning at a state of the art campus.

Dundalk Institute of Technology: This is where careers are made in Ireland's technology curriculum. DkIT is an efficacious institute of imparting knowledge related to the technological world. It career-focussed is what makes DkIT another one of the best private colleges in Ireland. To top it all, their research programmes are some of the best in the industry.

Limerick Institute of Technology: the Graduation employment rate of LIT is 90%. This means that every 9 out of 10 students going here will get employment straight out of college. This is an amazing feat to accomplish for a college. There are 5 campuses operating under the same flag and the one in Limerick is considered as the best private colleges in Ireland. This college has an awesome success rate and is growing at the highest rate of development observed by any of the other colleges before.

Letterkenny Institute of Technology: If you are looking to get a job straight out of college. LyIt is the place to go. There are not many international or even national students going here for that matter. But that is what makes it an essential part of the list of private and public universities in Ireland. The lower staff to student ratio works best for international students and helps them get undivided focus.
Get all your doubts
clarified now for

Free
I agree to GoIreland terms and privacy policy
or Waterford Institute of Technology: Amazing campus, awesome staff, and state of the art facilities. Yes, we are talking about the WIT, an important part of Ireland academic progress. WIT is a nationally respected temple of education. It has worldwide recognition and various alumnus of WIT is sitting at the higher positions of companies across the globe. This best private colleges in Ireland offers Undergraduate to research level courses along with access to world-class facilities.

Cork Institute of Technology: Through all of its years of operation CIT has made a recognition into the industry for having an amazing curriculum. Their study approaches allow every student to face future today and also comprehend the upcoming challenges in life. They follow a practical approach to teaching the student what it is like to face the world. They have proactive internship programmes, and the academic staff is super friendly and helpful in studies.

Institute of Technology Sligo: Here you will be a proud student of a campus whose students have won the Microsoft Imagine Cup 2011. IT Sligo is an amazing tech-enabled campus. They are also known as one of the best private universities in Ireland for online learning. They follow a student-centric approach inside and outside of the class. Most importantly, what makes it different from others is the focus on the development of sports and the spirit of the game in the students.

Institute of Technology Tralee: IT Tralee focuses on the development of future-ready skills in the students. They train you to become an important part of this world going forward. More than 15% of the students going here have come from distant lands only to be a part of their curriculum. Apart from an efficient study program, the student will also become a part of the throbbing city life of Tralee. It is a tourist destination, so there is no shortage of fun and frolicking when you are a part of IT Tralee.
Private Colleges:
The private colleges in Ireland are equally important as the public ones. Moreover, they help to forward the crucial message of all-inclusive education in the country. These private institutions also welcome students from the international community.

Dublin Business School: This is the second of the two largest private colleges in Ireland. They have courses for everything related to business and much more than that. Kaplan, the company which owns the Washington Post, also owns the college. Established in 1975, DBS is an amazing pit stop for world-class educational facilities and the staff is every ready to help students understand the modern definition of business. This is where students from all across the globe come to build a career out of their lives.

Griffith College Dublin: Nowhere else will you find an inspiring teaching curriculum than at this best private colleges in Ireland. The teachers are amazing and they challenge the status quo when it comes to inculcating the best values of education in the students. The use of multiple teaching methods allows them to train students to be an all-rounder. From classroom learning to GD's and practical application each and everything is covered at Griffith.
Get application fee waiver
by applying through us
I agree to GoIreland terms and privacy policy
or Atlantic Aviation Institute: The students here not only gain wings to fly but they also learn to a smart individual and hone their skills to be better at everything they do. In Aviation, this is the best among various private colleges in Ireland. They also teach aircraft maintenance and for this, they have obtained several awards.

CCT College Dublin: best recognized for their proficient teaching staff and support to the international students. CCT college Dublin has very quickly earned a spot in the list of best private colleges in Ireland. It has programs which are concentric with the upcoming industry needs. And the aim is to imprint these skills in the students. Plus, if not all, they also provide on-campus career guidance to help those who are looking for their niche area of study.

National College of Ireland: What surrounds NCI makes it a top choice among the students and has also helped it obtain the award among the best private colleges in Ireland. As high as 96% of the students going here obtain employment after they graduate. After you pass out from the Master's course, you will get a 2-year work visa from the behalf of the college.

Ireland has an amazing culture of education and it strives to include more and more students from distant lands to be a part of this culture. That is why various awesome private colleges in Ireland offer support groups, career counseling and even scholarships to help the students. If you also want to be part of this ever-growing and amazing community, come to us and we will help you study in Ireland.
Get all your doubts
clarified now for

Free
I agree to GoIreland terms and privacy policy
or