Top Ten Universities in Ireland
Highlights of Studying in Public & Private Universities in Ireland
Permanent Residence (PR) in just 2 years

There are 22 world class universities, Institutes of Technology & Colleges in Ireland.

Achieve your ambitions in Europe's most entrepreneurial country.

Minimum requirement is as low as 55% for post graduate programmes.

Simple and hassle-free application process.

All universities are in the top 3% of universities in the world.

IELTS requirement is just an overall score of 6.0.

GoIreland can help to get an admit in any university of your preference.
Recognitions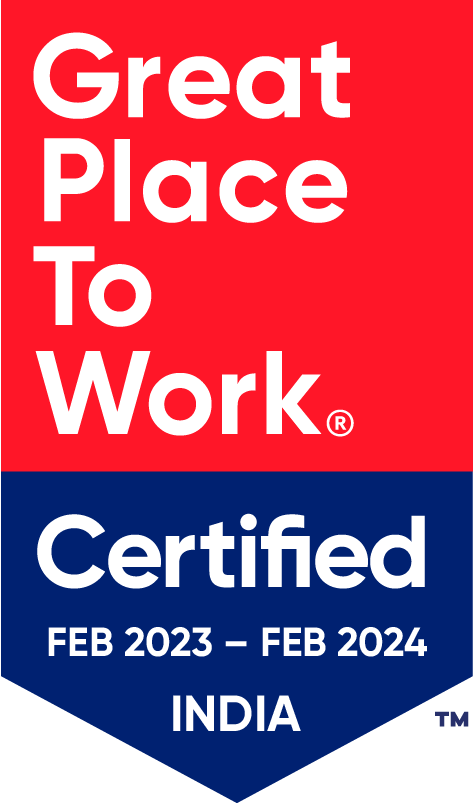 GoIreland is a proud Great Place to Work®-Certified™ organisation, which is the 'Gold Standard' in identifying and recognizing high trust and high performance work culture. We represent Credibility, Respect, Fairness, Pride and Camaraderie.
Top Universities in Ireland
A rising number of international students are moving to Ireland each year and that's not only because of the number of best universities in Ireland. There's a rich cultural heritage to the place that students there get the opportunity to tap into and calling it home for even the shortest of durations of study is truly a wonderful experience for almost all people. Not to mention, the professional and industrial environment that the presence of a multitude of IT and corporate entities there takes the whole learning experience to another level entirely.

Some of the best Irish universitiesreside in Dublin, Ireland's capital city rich with its own history and traditions. Dublin plays host to some of the greatest and most world-renowned tourist hotspots alongside some of the top universities in Ireland. These advantages immediately put the city amongst the top places where international students wish to go to in order to continue their studies.

All things considered, the reason international students from all over the world are going to Ireland in climbing figures is because of the Ireland's world-class education that the top Irish universitiesprovide. Not only is the economically rich environment in Ireland quite conducive to these students' education but it also pairs well with a cultural and social centre for student enjoyment and leisure. This perfect combination of work and fun makes the entire university experience top-notch for staying students. If all these aspects of education sound intriguing then keep on reading to find out about the top 10 universities in Irelandto apply to and attend starting next year.
Best Universities in Ireland
Top Irish Universitieshold great prestige for their academic reputation and the rigorousness of the courses. This, coupled with its focus towards research and innovation oriented learning, has contributed to 14 public universities of Ireland falling in the top 700 universities of the planet according to QS Global World Rankings 2020. This ranking is merely a testimony to the proficiency with which phenomenal and economically demanded skill sets are inculcated in the graduates of the best universities in Ireland.

Patterned after the traditional academic institutions elsewhere in the world, international students are usually attracted to universities in Ireland but these are not the only institution of higher older learning that exist in Ireland. You'll read more on that below though.
20 Branches Across 12 Countries!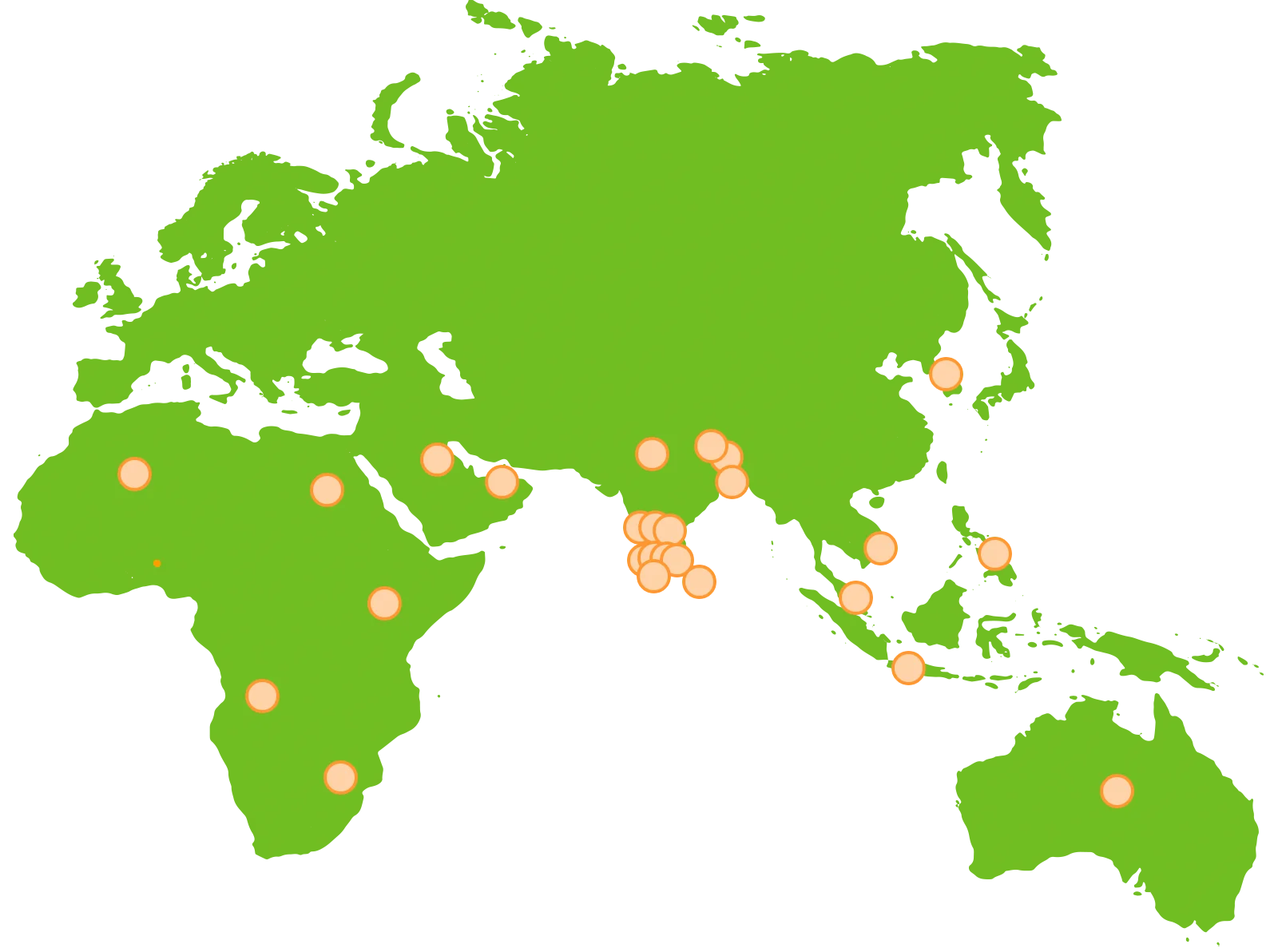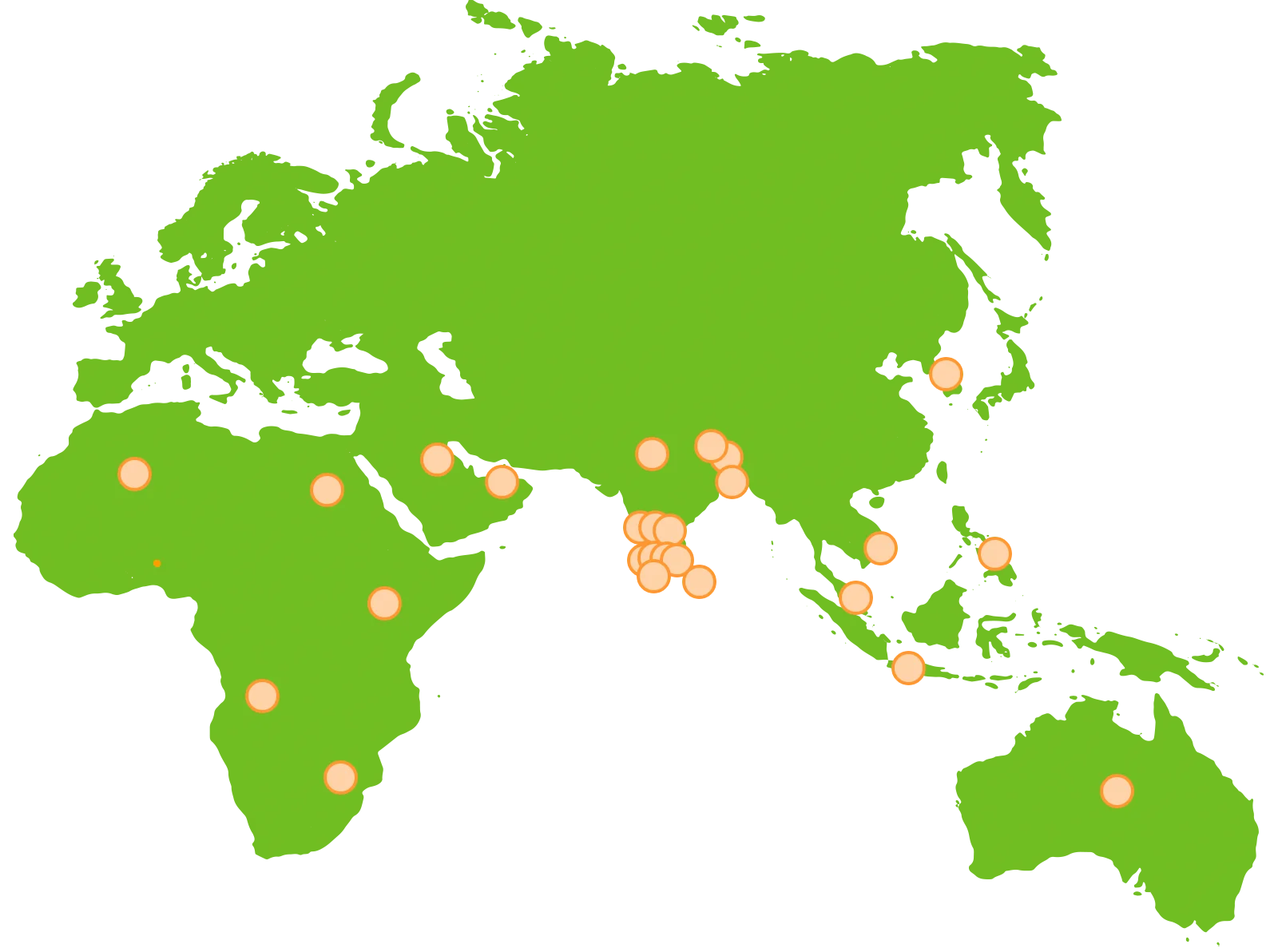 Top 10 Universities in Ireland 2022
Choosing the right universities and course selection is one of the most important factors for those who want to study in Ireland. Don't be afraid! We at GoIreland are the best Ireland education consultancy in Chennai, India. Our expert counsellors identify the student's goal and support every student to achieve their goals. We have collected the top 10 universities in Ireland based on the 2020 QS world rankings. Here is the list of top ten universities in Ireland.
Trinity College Dublin
University College Dublin
Royal College of Surgeons in Ireland
University College Cork
National University of Ireland, Galway
Dublin City University
University of Limerick
Maynooth University
Technological University Dublin
National University of Ireland, Maynooth
Trinity College Dublin

Established back in 1592 to compete the research-oriented learning paradigms established by the popular British institutes, University of Oxford and University of Cambridge, there are several comparisons that can be made in the organizational and educational decisions that have been made. Indeed, the mere standards that TCD sets and aims to live up to are indicators of its status as one of the top 10 universities in Ireland.

Established not as a collegiate system but as a single campus, there are several homely benefits that accompany studying at TCD. There's not only a personal tutor assigned to each and every student in order to allow them to manage their academic and personal responsibilities but a Student Services Centre is simultaneously available on Campus for support as well. Located near the Houses of Parliament, political science students are especially likely to enjoy their time there.Many International students choose TCD because Trinity College is one of the top universities in Ireland for MS, MBA and other Master Degrees.

University College Dublin

Known as Ireland's 'Global University', a key distinguishing feature of one of the top Irish universitiesis its characteristic student body. University College Dublin has the largest proportion of international students seeking a globally recognized and hard-earned qualification. 7,700 students among the 30,000 students studying presently at UCD are from 138 countries across the globe. This includes the 5,500 students who're studying from locations outside of Ireland.

The 130-hectare UCD campus offers unparalleled facilities for its students which include the UCD Student Centre, UCD Lochlann Quinn School of Business UCD O'Brien Centre for Science and UCD Sutherland School of Law. Dublin is quite renowned for its vibrancy and its safety and this is one of the attractive features that bring international students here.

The university is presently thriving after 160 years of delivering quality education and following its founder, Henry Newman's vision of creating a university which benefits the wider world and enlarges the minds of the students studying there.

Royal College of Surgeons in Ireland

Royal College of Surgeons in Ireland is the best university in Ireland for International students. Creating healthcare professionals since its establishment in 1784, the Royal College of Surgeons in Ireland (RCSI) began as a training, especially for surgeons. However, since its inception, it hasn't remained stagnant and has continued to expand alongside the various requirements for healthcare professionals. Its focus on the way treatments are delivered and also patient outcomes have had a significant impact on its position as a leading medical college in the world. This focus on diversity and direct engagement is one of the main reasons for the college's position as one of the best universities in Ireland.

Based primarily in Dublin City Centre, RSCI also operates four other remote campuses across the world. With a primary focus on one to one teaching, tutorials a world-class lectures alongside the access to an early patient contact which students have the experience of, RCSI prides itself in training quality healthcare professionals who're taught in small class sizes and hence are inculcated with relevant skill sets quite intensively.

The college doesn't believe in an academic education which is isolated. Alongside the curriculum, students of 60 diverse nationalities participate in a tapestry of student clubs which prepare them for civic participation, community engagement and wider avenues of life in general while simultaneously offering great pathways for social exposure.
We are the Official Representative for Top Ireland Universities
University College Cork

Founded back in 1845, University College Cork (UCC) offers a versatile and blooming tradition in research, teaching and scholarship. Its academic focus is purely unrivalled in terms of quality and expertise that is delivered to its students. Alongside these, there are several reasons why UCC is considered one of the best universities in Ireland. The quality of its academic programmes and stemming qualifications is globally recognized and over 20,000 students are currently partaking in its undergraduate and postgraduate programmes. Offering a multi-cultural community of scholars, UCC is currently home to some 3,000 students who arrive in Ireland for further studies from over 100 different countries.

Located in the south of Ireland, UCC is a globally oriented, research focused university which offers a diverse range of academic programmes for its students in an ever growing world. Focused on academics, industry cooperation, scholarship and research in tandem, UCC offers an environment where students can thrive and excel in all these spheres and pursuits. Equal emphasis on industry participation and academic rigour is placed in UCC and this work-oriented environment is arguably one of the reasons for the 85% to 90% post-graduate employment rate that the university boasts.

National University of Ireland, Galway

National University of Ireland, Galway was founded back in 1845 and was originally known as the Queen's College, Galway. It was one of the three universities founded under the Queen's Colleges (Ireland) Act, 1845 and this rich cultural heritage that accompanies its history is one of the primary reasons for its status among some of the best colleges in Ireland. Under the consequent Irish Universities Act of 1908, Queen's College Galway became a part of the new National University of Ireland and then under the new charter, the name was changed to University College, Galway. Finally, under the Universities Act of 1997, it was reinstated as an official university rather than constituting college and was given the name that it holds today.

The growth in research, innovation and academia that the National University of Ireland has experienced, coupled with its rich heritage and culture, make it an attractive place to study and indeed one among the best Irish universities that exist today.

Technological University Dublin

Established as an autonomous institution under the DIT Act of 1992, Technological University Dublin can find its origins traced back to the very beginning of technical education in Ireland in 1887. This allowed the university to construct a long-lasting, foundational quality of education which would be unparalleled anywhere else in the world. A comprehensive institute for further studies, Technology University Dublin offers a variety of undergraduate and postgraduate programmes for the purposes of research, scholarship and academic study to its diverse student body. The emphasis that its long history has placed on quality academic education allows it to stand out as one of the top universities in Ireland.

Maynooth University

Internationally recognised for its commitment towards its faculty and students, Maynooth University is one of the best universities in Ireland for mastersthat offer a quality education centered on innovation and development of relevant skill sets in order to succeed professionally and academically.

Established as an autonomous institute in 1997 and formerly a part of the National University of Ireland, Maynooth University traces its roots back to the foundation of the Royal College of St. Patrick in 1795. This suggests that Maynooth University draws inspiration for academic rigour and scholarship from its very roots and is consequently driven to provide an education which is modern, dynamic and functional for the times that we live in. It offers a wide range of academic disciplines for students to pursue within the undergraduate and postgraduate programmes.

Dublin City University

Ranked 422 in the world, Dublin City University is located a mere bus ride away from the city which is globally known as the place of Enterprise. Not only does the location of the campus afford students the best of both world; the social, cultural and historic heritage of the city alongside the vibrancy and security of a relatively distanced campus; it's also home to a variety of student services, campus hotspots and clubs which make life and study at DCU fun and exciting. Currently called home by a student population of 11,500 students, 2,000 students from abroad study in DCU as well coming from 116 different countries. The benefits that associated diversity bring to the campus and student life in general, alongside the professionalism that DCU's ethics emphasise, have indeed set it apart as one of the best universities in Ireland.

University of Limerick

The University of Limerick presently plays host to student body comprising 11,600 students and also 1,300 members of the faculty. With an emphasis on innovation and professionalism, University of Limerick aims to offer an education to its students which are both current and relevant. The diverse selection of undergraduate and postgraduate programmes highlight the role that the university aims to play in the current socioeconomic situation of society and its ambitions to be a leading and influential role for students in modelling it. The vision, when facilitated with state-of-the-art campus infrastructure and a phenomenal academic staff, means that the University of Limerick can be easily regarded as one of the best universities in Ireland.
Colleges in Ireland
Dublin Institute of Technology

The distinction between colleges and universities in Ireland is often quite vague. The usual distinguishing feature that people used to adopt was whether an institute offered postgraduate programmes or not. If it did and was larger and more extensive with its programmes, it was usually termed a university. Contrastingly, colleges only offered undergraduate programmes. However, this distinction is increasingly being blurred as more and more 'colleges' start offering intensive and well-recognized postgraduate programmes. Colleges can often also be professionally associated with particular industries or even be a constituting part of a larger university or may be plainly associated with it.
Best Colleges in Ireland
Dublin Institute of Technology

That being said, there are various professionally selective or academically specialized colleges in Ireland which deliver on the quality education that the present economic climate requires. If you're interested, keep reading to get to know about some of the best colleges in Ireland.Here is the list of best Colleges in Ireland.
List of best Colleges in Ireland
Dublin Business School
Griffith College Dublin
Atlantic Aviation Institute
CCT College Dublin
National College of Ireland
Griffith College, Dublin

Currently home to over 7,000 students across its three campuses in Dubin, Cork and Limerick, with about 1,400 students from over 77 countries around the world, Griffith College has had a great history behind its inception and following development. Established back in 1974, Griffith College, Dublin, today prides itself in offering an education that would be unmatched by other 40+-year-old colleges in Ireland. This by itself, alongside the various other awards that it has received for its facilities, research output and faculty, contribute to its status as one of the best colleges in Ireland.

National College of Ireland

Offering phenomenal student support, small group studies, a friendly city centre campus and on-campus help whenever required, National College of Ireland can be regarded as one of the most student-friendly universities out there. Other than this particular advantage, it also offers a great variety of undergraduate and postgraduate programmes which are closely aligned with industry standards and needs because of the cooperation that occurs between the university and various professional agencies. These features mean that at the National College of Ireland, you'll be receiving an education that is both relevant and easily applicable while also rigorous

Dublin Business School

Owned by Kaplan, which is part of the Washington group of companies, the Dublin Business School is one of the two largest independent colleges which exist in Ireland. It offers a variety of degree programmes in students in avenues such as law, accounting, event management, IT and business which is contrary to what most students assume given the name. Its qualifications are well accredited and recognized and, having been established back in 1975, it's also a part of a rich if relatively modern cultural heritage.
Institute of Technology in Ireland
Origins of Institutes of Technology in Ireland are often traced back to 1887 when the focus on professional and technical education erupted. That's exactly how Institutes of Technology are different from the academic universities. Instead of focusing over overall or 'holistic' education plans, Institutes focus on professional and technical skills which are in demand by the economy and are much more career-oriented. Consequently, it's usually claimed that they prioritize vocational over academic studies. Below is the list of best Institutes of Technology in Ireland.
Athlone Institute of Technology
Institute of Technology, Carlow
Dundalk Institute of Technology
Limerick Institute of Technology
Letterkenny Institute of Technology
Waterford Institute of Technology
Cork Institute of Technology
Institute of Technology Sligo
Institute of Technology Tralee
Dublin Institute of Technology
Established as an autonomous institution under the DIT Act of 1992, the origins of Dublin Institute of Technology can be traced back to the very start of technical education in Ireland in 1887. Equipped with the latest technology, the Dublin Institute of Technology aims to offer its students an education which prepares them to excel in the world that exists today. Not only is it a comprehensive institute for higher learning but also a platform for future success, as is corroborated by various proud alumni of the university. Supported by research and scholarship in various forms, the Dublin Institute of Technology offers a whole host of undergraduate and postgraduate programmes for its students. It's committed to delivering quality and relevant education that isn't found elsewhere.
In Conclusion…
Are you planning to study in Ireland at the top universities? There are various universities and colleges that can offer you the kind of education you require in today's world in Ireland. Indeed, some of the best Irish universitiesoffer students services, faculty and infrastructure which you wouldn't find anywhere else in the world. If your life's goals involve getting a quality education that may also benefit your professional career in a positive direction, then one of the top universities in Irelandmight just be the place for you.Keep in touch with us. Call us today to get admission in the best universities in Ireland.
Top 10 Universities in Ireland