Universities and Colleges in Ireland
Highlights of Studying in Universities and Colleges in Ireland
Permanent Residence (PR) in just 2 years

There are 22 world class universities, Institutes of Technology & Colleges in Ireland.

Achieve your ambitions in Europe's most entrepreneurial country.

Minimum requirement is as low as 55% for post graduate programmes.

Simple and hassle-free application process.

All universities are in the top 3% of universities in the world.

IELTS requirement is just an overall score of 6.0.

GoIreland can help to get an admit in any university of your preference.
Recognitions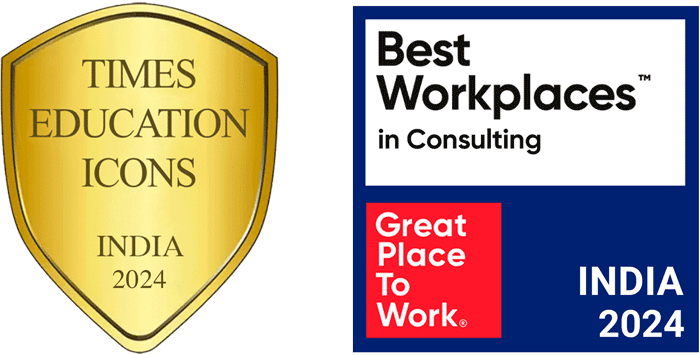 Why The World Chooses To Study In Ireland:-
List Of Universities & Colleges!
Ireland is not only a beautiful country with friendly people, amazing nightlife, landscapes and tons of things to enjoy, but also holds a long tradition of delivering education for students from all around the world. It can be described as a hub of education with top universities and colleges in Ireland with impressive rankings. It is also an English-speaking country making things easier for students from different cultures, language speaking a background. The country has maintained its international reputation and high standards when it comes to delivering learning and educational experiences to students from overseas. Here is the list of the top educational institutes for students who wish to study in Ireland.
Universities
Universities in Ireland are a major attraction for the students who want to complete their education from top-notch universities as they offer different courses and high-quality incentives. Some of these universities are
Technological University Dublin
Many students choose to study in TU Dublin, as this institution offers whale of opportunities for students. They offer great courses, small teaching groups, experienced staff, and the institute is located in the city center making it an attractive place for students away from home. The university offers 3rd level learning experience and is absolutely equipped with ambition and skills to light up their student's career. Industry placements are guaranteed.
Trinity College Dublin
TCD is among the top-ranked Irish university & colleges in Ireland and has an ancient name for excellence in research and teaching. The most important thing that can't be neglected is that graduates are enjoying rewarding employment all over the planet. 50% of the students are from overseas (118 nationalities). TCD has a beautiful campus and is located in the city center. It includes different modules and opportunities so that students can involve in different research activities.
Dublin City University
Because of the academic excellence at DCU, the degrees received by the students are highly regarded nationally and worldwide. Employability for graduates is ready after they complete their degrees. DCU students are already working in prestigious positions with top international and national companies. DCU is ranked in the top four percent of the universities on the planet. INTRA Internship Programme is the key factor that defines the success of each student on their graduation.
University of Limerick
UL offers the most attractive and beautiful campuses all over Europe as it is situated on the river Shannon banks. It also offers top-notch facilities, 7 residential locations, Olympic standard facilities for sports and much more. For facilities and teaching UL holds 5-star rankings in the list of universities and colleges in Ireland. The law school of UL is also having a YouTube channel where students can learn more about projects and opportunities for postgraduates.
GoIreland's Extensive Footprint in India
Offices across India
250+ Experienced Consultants
Chennai, Coimbatore, Bangalore, Cochin, Hyderabad, Mumbai, Pune and many more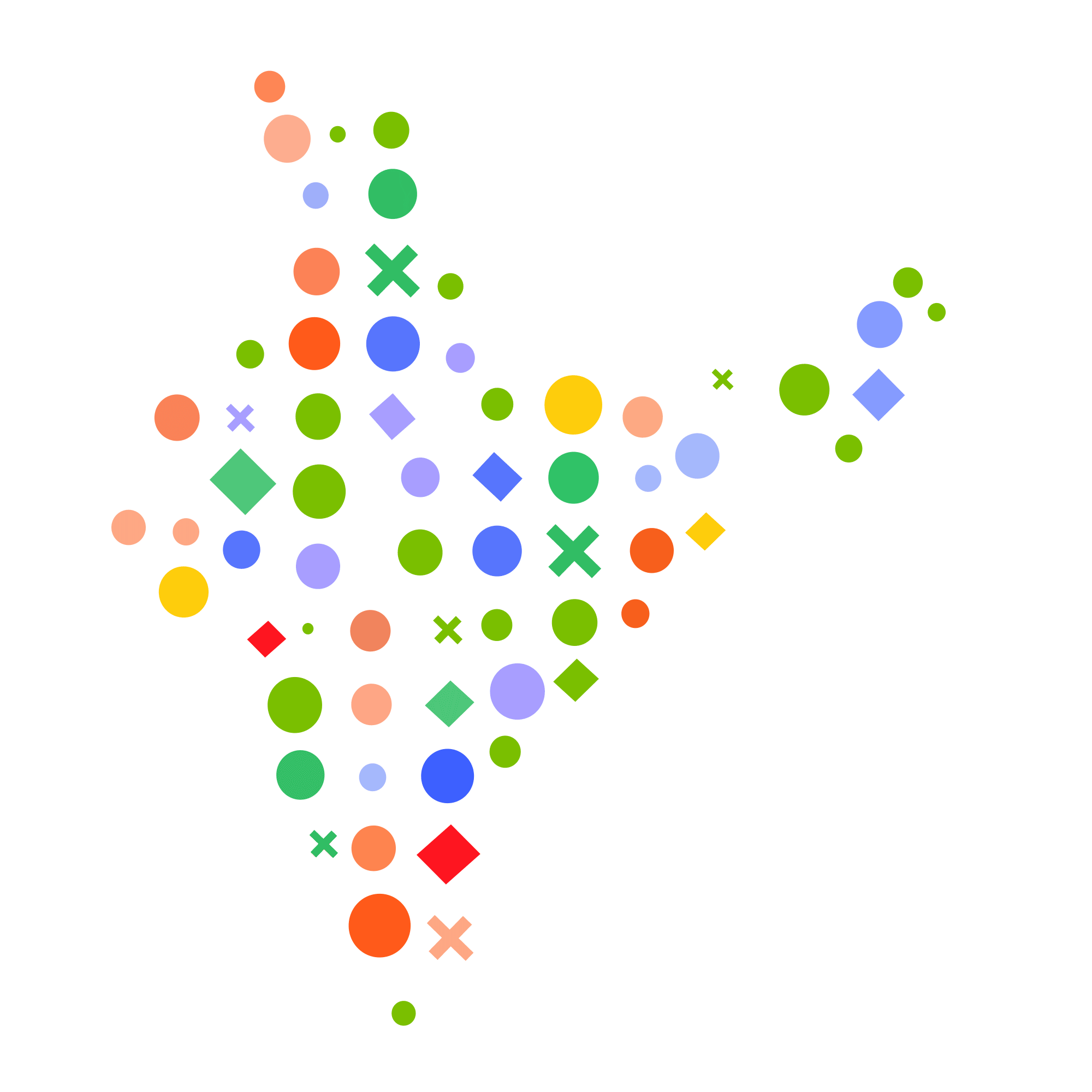 Top-Ranked Universities in Ireland
| University | WUR Rank 2019 | Ireland Rank 2019 | City |
| --- | --- | --- | --- |
| TU Dublin | 708 | 6 | Dublin |
| Trinity College Dublin | 120th | 1 | Dublin |
| Dublin City University | 470 | 4 | Dublin |
| University of Limerick | 516th | 6 | Limerick |
| Maynooth University | 495 | 5 | Maynooth |
| National University of Ireland Galway | 301-350th | =1 | Galway |
| University College Cork | 443 | 3 | Cork |
| University College Dublin | 278 | 2 | Dublin |
Maynooth University
Students, their educational, safety and opportunities for future everything is at priority at Maynooth University. It is a globally connected university with #49 ranks worldwide. Here students enjoy active campus life, world-class facilities at an ideal location, career development and prospects because a student comes first.
National University of Ireland Galway
NUIG is ranked in the top two % of universities in Ireland and world holding recognition for technology, computing, and engineering. The informatics & engineering college of the university is the oldest school on the planet which was founded in 1849. Because of its rich culture, international community for academics, state of the art facilities students from over 100 countries study here. NUIG is also associated with leading companies worldwide.
University College Cork
Cork is referred to as the 2nd city of Ireland and apart from that, there are many reasons why international students have a strong desire to study at UCC. UCC holds excellent ranking (top 2% universities worldwide). Quality of education is excellent delivering employment to approx. 93% of graduates work ready. UCC also offers excellent support for the international students and is a hub of energy, agribusiness, IT and pharmaceuticals.
We are the Official Representative for Top Ireland Universities
University College Dublin
UCD was established in 1854 holding its educational excellence tradition for over 165 years consistently. It is ranked in the top 1% of colleges in Ireland as well as worldwide. There are over students enrolled from 139 countries. UCD is having 25% of staff from worldwide and has network across the world like Malaysia, USA, India, and China. There are over 8,000 international students studying at UCD.

These are the 8 most top-ranked universities worldwide with everything perfect for both national and international students.
Universities of Technology
Universities of technology in Ireland hold greater educational value and this is why students from worldwide prefer Ireland technology universities to get degrees in the technology arena. Here are the top-ranked universities and colleges in Ireland for technology.
Athlone Institute of Technology
AIT is offering diverse faculties like informatics & engineering, hospitality & business, health & science postgraduate and undergraduate programs. These educational experiences provide a new outlook about life to students. Students enjoy their studies with affordable tuition fees and stress-free financial conditions at AIT. The best part of international students is that they enjoy a home-like atmosphere and friendly people.
Institute of Technology, Carlow
IT Carlow is situated in the south of Leinster region and is the 4thlargest technology institute in the list of universities in Ireland offering full-time programs. For international students, higher diploma courses are the most affordable ones. Students not only experience higher educational value but beautiful campus, a great library, 3rd level education and much more.
Get all your doubts
clarified now for

Free
I agree to GoIreland terms and privacy policy
or Dundalk Institute of Technology
DkIT is a career-focused institution where all the courses define great career opportunities to each and every student. DkIT global campus welcomes more than six hundred students from over 25 countries every year. The courses offered at DkIT focus on both academic and practical learning to make sure their students are equipped with required job-ready skills. When it comes to surroundings DkIT is located in the North East of Ireland which is a culturally rich city.
Limerick Institute of Technology M
Here at LIT students are going to get an astonishing range of people and programs to pursue their knowledge and interests. Students enjoy creative workshops, creation of new art, labs, studios and you name it. Here a student gets guidance from supportive staff to reach their hidden potentials. LIT also holds an outstanding employment record as 50% of graduates is placed in the midwest region after completing their graduation. LIT is among the top when it comes to top universities and colleges in Ireland.
Top Ranked Institutes of Technology in Ireland
| Institute of Technology | WUR rank 2019 | Ireland Rank 2019 | City |
| --- | --- | --- | --- |
| Athlone Institute of Technology | 3766 | 15 | Athlone |
| Institute of Technology, Carlow | 3932 | 17 | Carlow |
| Dundalk Institute of Technology | 3803 | 16 | Dundalk |
| Limerick Institute of Technology | 3763 | 13 | Limerick |
| Letterkenny Institute of Technology | 6423 | 20 | Letterkenny |
| Waterford Institute of Technology | 2242 | 10 | Waterford |
| Cork Institute of Technology | 2259 | 11 | Cork |
| Institute of Technology Sligo | 4421 | 17 | Sligo |
| Institute of Technology Tralee | 6910 | 25 | Tralee |
Letterkenny Institute of Technology
LIT offers a dynamic, vibrant and modern learning atmosphere for the students where they can comfortably learn and shape their careers. LIT is a leader when it comes to collaboration with the top companies for their student's employment. There are 130 programmes offered in domains like Science, Engineering, Tourism, and Business. Here you will find awards from certificate to Ph.D. level.
Waterford Institute of Technology
If you want to make your resume more impressive, then you must choose Waterford IT. Here you did not just enjoy the nice weather, friendly people can save through rent as the living is quite cheap here making more room for your pocket money. WIT offers diverse programmes to choose from and is also a top-ranked college in Ireland. Here you are also going to enjoy the best lectures from highly experienced staff.
Cork Institute of Technology
CIT offers courses for Humanities, Science, Business, Media, Computing, Engineering, and Music & Arts. Student's gets excellent job opportunities after their graduation as CIT offer higher education qualifications like Ph.D. degrees, Postgraduates, Honours Bachelor Degree, Bachelor Degree. It offers a ladder structure for its students that enable them to progress conveniently through the range of qualifications they choose. CIT is also impressively ranked in Ireland.
Institute of Technology Sligo
IT Sligo is the best place for all those who desire to enroll with the 3rd level leading institute in Sligo. There are over 2, 000 students who are studying online as well. The faculty and staff take care of their students no matter it is in class learning experience or online. IT Sligo also offers immense opportunities after they complete their education. The institute is constantly developing opening new doors of opportunities for its students as it is already ranked well among the universities in Ireland.
Institute of Technology Tralee
IT Tralee is among the best institute where international students can enroll themselves as it offers a multicultural environment. From over 140 countries students come to study here and start with a welcome programme and tailored orientation so that students can easily integrate themselves in the new life and environment. International students are also delivered with extra tutorial and language support.

If you have a passion for learning, want to gain discipline in life and desire a fruitful career, then just decide which technology institute you want to enroll with Ireland education system inspires the students to stay ahead as these educational institutes are a great place to start. Looking for private colleges? Read ahead...
Get application fee waiver
by applying through us
I agree to GoIreland terms and privacy policy
or Private colleges
Private colleges in Ireland are preferred by many students and parents because of a variety of reasons, especially for the local residents. Fortunately, like institutes and universities in Ireland people will also find some of the best colleges offering different domain programmes to them.

Here is the list underneath:
Dublin Business School
DBS is one of the most renowned business school situated in the city heart and students enjoy affordable education here. French students are accepted straight into the 3rd year (with 120 ECTS credits mandatory) making it an ideal pick after DUT/BTS. DBS offers diverse academic portfolio as there are 100s of programmes offered in domains like Management & Business, Law, Science, Journalism, Social Science, and Event Management. DBS is definitely not business exclusive.
Griffith College Dublin
Griffith College is one of the most popular as well largest when it comes to the position in the list of universities and colleges in Ireland. Offering a huge selection of worldwide recognized postgraduate & undergraduate degree courses and is recognized by numerous industries. Situated over 7-acreCork & Dublin campuses it is situated in the heart of Limerick. Here students not only enjoy learning with great enthusiasm but also experience a lively community for students.
Atlantic Aviation Institute
If you want to get associated with world leaders when it comes to aviation learning, the Atlantic Aviation Institute is the place you need to be. It is located in international Airport, Cork and is popular as #1 training airport in Europe. AAI is the most experienced as well as a respected organization where students can learn about aviation and fulfill their dreams of touching the sky. Here students go through Technical, Aircraft Maintenance, Aviation Solutions, Design Services and much more.
Top Private Colleges in Ireland
| Private Colleges | WUR rank 2019 | Ireland Rank 2019 | City |
| --- | --- | --- | --- |
| Dublin Business School | 6217 | 21 | Dublin |
| Griffith College Dublin | 6833 | 23 | Dublin |
| Atlantic Aviation Institute | - | - | Shannon, West of Ireland |
| CCT College Dublin | - | - | Dublin |
| National College of Ireland | 4092 | 18 | Dublin |
CCT College Dublin
CCT is committed to delivering excellence when it comes to shaping up the careers of its students through the finest educational standards. Students enjoy a supportive and friendly environment to ease the stress of academics. CCT has state of the art facilities and campus in the city heart Dublin. This student-centered college is a complete package of learning, tempting campus life, precise services for students. Students enjoy affordable and competitive tuition fees making educational burden free.
National College of Ireland
NCI goes the extra mile ensuring student's time at the campus and academic sessions are enjoyable as well as convenient in every prospect. It is among the best universities in Ireland and also offers a wide array of free student services to make sure they enjoy a fulfilling and rewarding experience in the college.
Get all your doubts
clarified now for

Free
I agree to GoIreland terms and privacy policy
or