Irish Universities Ranking
Highlights of Irish Universities Rankings
Permanent Residence (PR) in just 2 years

All universities are in the top 3% of universities in the world

Free Counselling by our expert counsellors.

CGPA as low as 6.0 accepted for post graduate programmes.

Simple and hassle-free application process.

World Class Institutions with WR Ranking below 150.

IELTS requirement is just an overall score of 6.0.

GoIreland can help to get admit in any of the university of your preference.
Ireland University Rankings
If you are thinking of studying at the top ranked universities in Ireland then it is important for you to know which of the country's universities are perfect for you and the career that you are looking to take up. An annual publication that ranks the top universities is Times Higher Education World University Ranking. It takes the topmost universities in the world and has a close look at their performance along with core objectives like research, training, international outlook and knowledge transfer to rank them accordingly. Ireland university ranking is also based on the same system of ranking. There are a total of nine universities in Ireland and Trinity College Dublin tops the Irish university rankings. It has rank number 120.
About Times Higher Education World University Ranking
Making the choice of a place to study for a certain degree in Ireland can be a little challenging. It is most likely one of the toughest decisions to make. Resources available in the form of Irish universities world rankings can help the students in making the perfect choice, specifically if they are looking to study in the best conditions. THE or Times Higher Education World University Rankings is an annual publication of rankings of universities across the world in the Times Higher Education magazine. THE is one of the three well-known rankings across with world along with Academic Ranking of World Universities and the QS World Rankings.

Under THE ranking, the main influencers include 30% research, 30% teaching, 30% citations, 7.5% international outlook and 2.5% industry outlook. It is important to note that THE is the one and the only university ranking system in the world that is subject to independent scrutiny. So, which are the top ranking universities Ireland? You can have a clear understanding of top ranking universities Ireland by going through the publications of Ireland's education ranking of around 32 well-reputed higher-education institutions that meet the following selection criteria:
Offering a minimum of four years of undergraduate degrees or bachelor degrees and even postgraduate degrees or doctoral and master degrees.
Being licensed, accredited or chartered by proper Irish higher education related institute
Offering courses in traditional, non-distance and face-to-face education format.
Here, the main objective is providing a non-academic list of top ranked universities in Ireland based on unbiased, non-influenceable and valued web metrics offered by independent sources instead of the information submitted by the universities themselves.
20 Branches Across 12 Countries!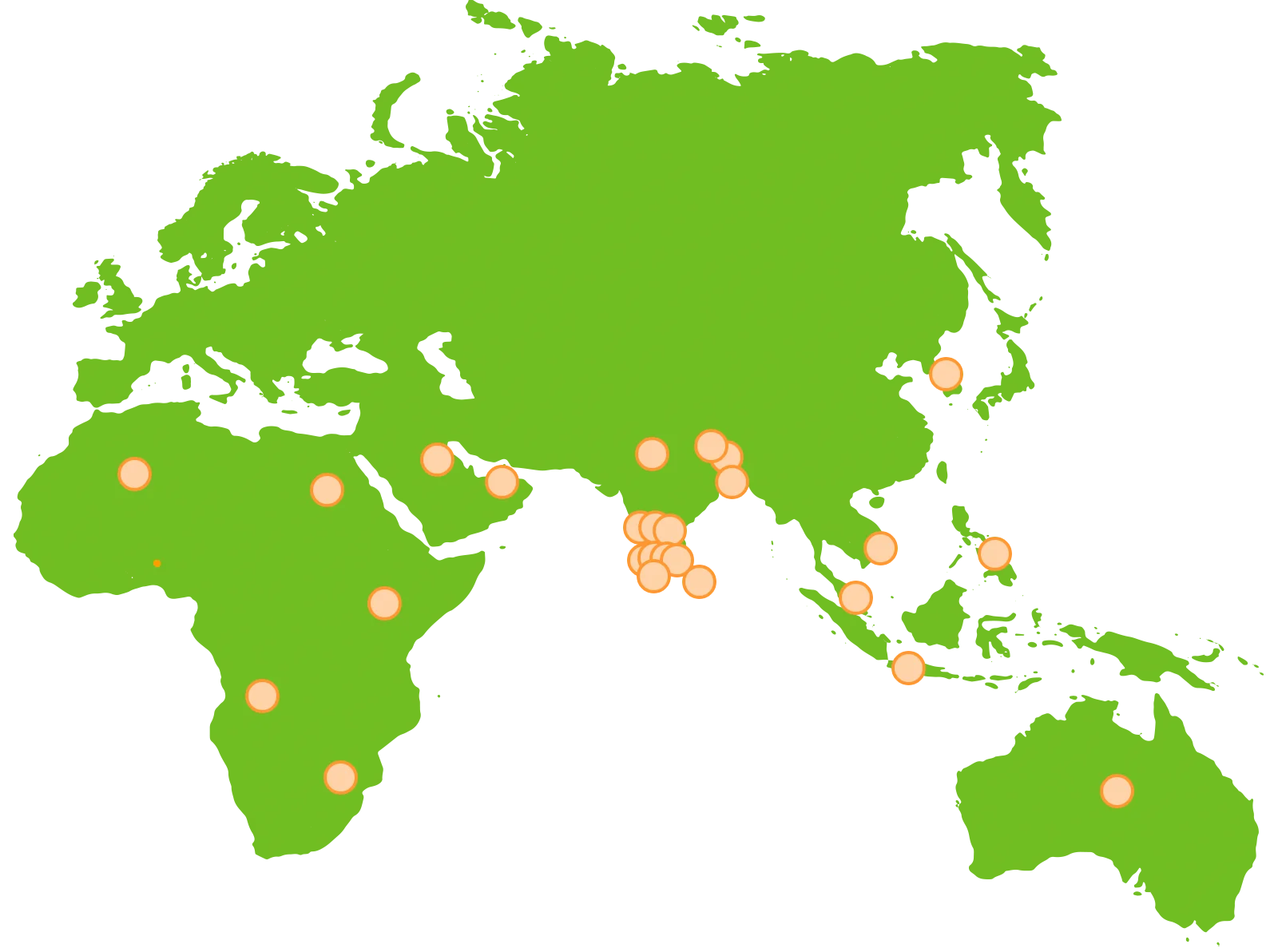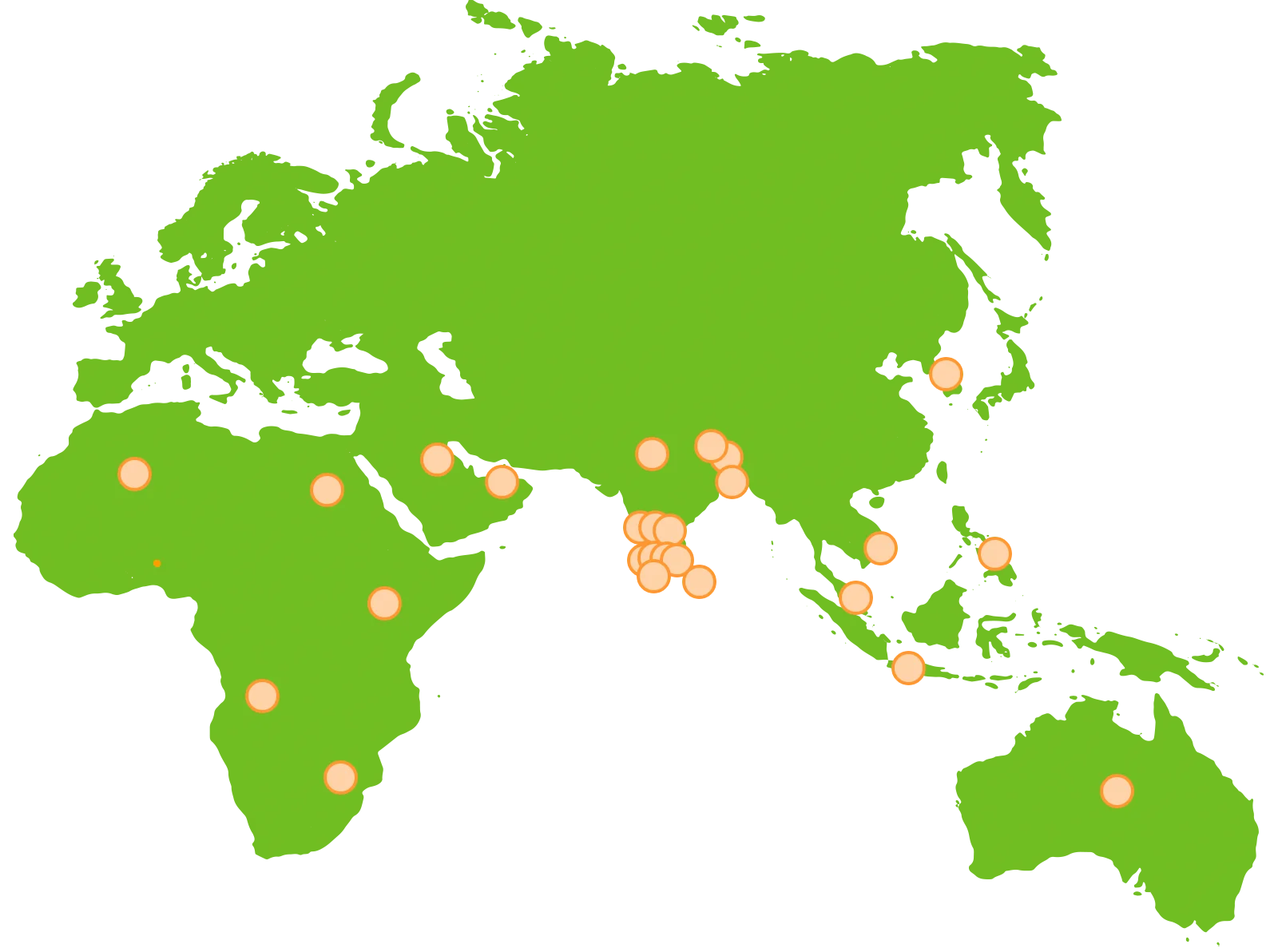 Irish Universities World Rankings
The Irish universities world rankings are highly impressive at the international level. The country on the whole is undeniably one of the most popular study destinations for overseas students. The plethora of higher-education institutes combined with beautiful countryside, exclusive culture and historic cities make the country one of the most preferred study destinations in the world. If you are one of those individuals who are looking to study in Ireland then go through the Irish university rankings below:
Trinity College Dublin: 120
University College Dublin: 201-250
Royal College of Surgeons in Ireland-201-250
University College Cork- 301-350
National University of Ireland, Galway- 301-350
Maynooth University- 351-400
Dublin City University- 401-500
University of Limerick- 501-600
Dublin Institute of Technology- 801-1000
Here, it is important to note that Ireland university ranking tends to change with every annual publication of the Times Higher Education World University Ranking.
We are the Official Representative for Top Ireland Universities
More about Top Ranked Universities in Ireland
Higher education in Ireland generally consists of specialist colleges and universities offering courses in different subjects. There are even institutes of technology that provide good technological courses to the deserving students. The institutes of technology in Ireland do not just provide courses in technological subjects but also cover other vocational programs in healthcare, hospitality, media, pharmacy, marketing and textiles. There are seven universities in Ireland and all rank within the tip 700 universities in the world. there are also a total of 14 private colleges in Ireland and even these colleges speak of Ireland's education ranking to be the best in the world. There are both big and small private colleges in the country. Take for example, the Dublin Business School that offers education to around 9000 students or the Burren College of Art that accommodates not more than 200 students.

Here, we will be having a look at some of Ireland universities that have held good Irish university rankings till date.
Trinity College Dublin
Trinity College Dublin came into being in the year 1592 and since then it has been serving as one of the top ranked universities in Ireland. It is the oldest university in the country and is also one of the seven ancient higher education institutes in the territory of Ireland and UK. It is the only constituent college of the University of Dublin and also one of the best institutions in the Irish Universities world rankings. It has been modeled on the lines of Cambridge and Oxford. At present, there is no other university in Ireland that is as prestigious as the Trinity College Dublin. The Ireland university ranking for this institution is 120. It offers education to more than 17, 000 students from across the world. teaching sessions are available in three broad categories and they are Social Sciences, Humanities and Arts. Other than these three categories, there are learning options available in Health Sciences, Mathematics and Engineering.
University College Dublin
University College Dublin has its location in the capital of Ireland and its roots come from the Catholic University of Ireland. It also possesses the recognition of being one of the top ranking universities Ireland. The university was established in 1854 and it serves as the second representative of the country in the international Irish University rankings. Ireland university ranking for University College Dublin is 193 in the QS World University Rankings 2019. There are around 34,000 students currently enrolled at this University. There are a total of five colleges, 18 research institutes and 34 schools under this university. It is also important to note that this higher education institute in Ireland is associated with several notable alumni like James Joyce- the popular Irish writer and Neil Jordan- the Oscar-winning producer and director.
University College Cork
Yet another high ranking and one of the most popular in Irish university rankings is University College Cork. It was given this name in the year 1998. It is one of the first universities in the world to have received the Green Flag for environmental sustainability. The university received this international honor in the year 2010. The university has also obtained five QS stars for performing well at the level of a university. You will find this university in the Irish universities world rankings and it has got to this position within a very short span of time.
National University of Ireland, Galway
NUI or National University of Ireland, Galway always strives its position in the Irish university rankings by ensuring that it performs well overall. The university has been recognized as one of the top ranked universities in Ireland and has also achieved five-star ratings in the QS Stars assessment system. there are around 18,700 students studying at the university that has its location in the coastal city of Galway which lies in the western part of Ireland. currently, the campus of this university is witnessing a redevelopment program where a huge amount of money has been put into making some solid developments. One of the most exclusive factors about this topmost university in Ireland university ranking system is that it offers exclusive courses or less-common courses like MEng or BE in Sports, BSc in Podiatry and even Exercise Engineering.
Maynooth University
Yet another university that you must really watch out for in the Irish universities world rankings is the Maynooth University. It is also considered one of the fastest growing universities in Ireland. the university boasts of more than fifty nationalities. It puts the interest of the students first and offers the best of both interior and exterior classroom sessions during the different courses of learning. It also speaks of a very healthy structure across the world with around 1/3 rd of its academic staff coming from foreign countries and locations. This is one university where you can remain assured of getting top quality teaching facilities and highly innovative study programs.
Dublin City University
A very young higher education institute, the Dublin City University came into being in the year 1975. It gained its university status in the year 1989 and since then it has been making its presence felt in the Ireland university ranking system. it ranks 422nd in Ireland's education ranking for the world. There are more than 17,000 students receiving proper education at this institute. There are around 1000 students who have enrolled for distance education programs. Located in the northern part of Dublin, this is one university that boasts of an exciting and appreciative collection of on-campus amenities.
Dublin Business School
This is one of the leading and the largest independent college in Ireland. The college boasts of an experience of 38 years and has been successful in establishing a reputation of always working the way it works best for the students. There are around 9000 students currently enrolled at this business school from more than 70 countries across the world. One of the best things about the courses offered at this top ranking private college is that all its courses are offered in close collaboration with professional associations and industry experts.
University of Limerick
Located beside the Shannon River on Ireland's west coast, University of Limerick has received a 5-star rank from the QS Stars independent assessors for modernization, teaching ability and transfer of knowledge, graduate employability and their infrastructure. They have approximately 12000 students every year which includes nearly 2000 international students. They provide over 70 undergraduate programs along with 100 or more postgraduate programs till PhD and Post-PhD level. It is this university that started the idea of Cooperative education in Ireland. This is because more than 2000 students in a year from this university get good job offers including international jobs.
Technical University of Dublin
It is the first technological university of Ireland. 28500 students, competent staff and their excellent results have made this university a milestone in the field of Irish higher education. It has campuses in Tallaght, Dublin City, and Blanchardstown. This institution is known to provide a comprehensive and open learning experience to the students leading to graduation, starting from Apprenticeship to PhD.

Majority of the top ranked universities in Ireland have been successful in grabbing the attention of students who are looking to receive higher education in some foreign country.
Irish Universities World Rankings