Maynooth University (MU)
Call now
Highlights of Studying in Maynooth University (MU)
Permanent Residence (PR) in just 2 years

More than 13,760 students in their vibrant and welcoming campus.

Expert Counselling by our experienced counsellors.

CGPA as low as 6.0 accepted for post graduate programmes.

Simple and hassle-free application process.

As many as 42 Postgraduate courses available.

IELTS requirement is just an overall score of 6.5.

Among the top 400 universities in the world.
FREE 1 – 1 Unbiased Counselling by IEAC Certified Consultants
Our Branches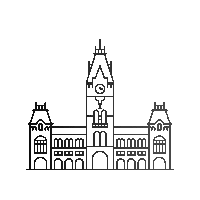 Chennai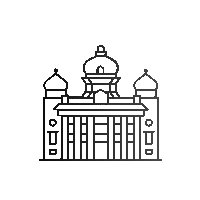 Bangalore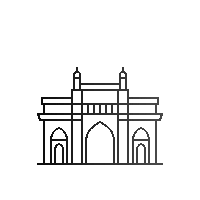 Mumbai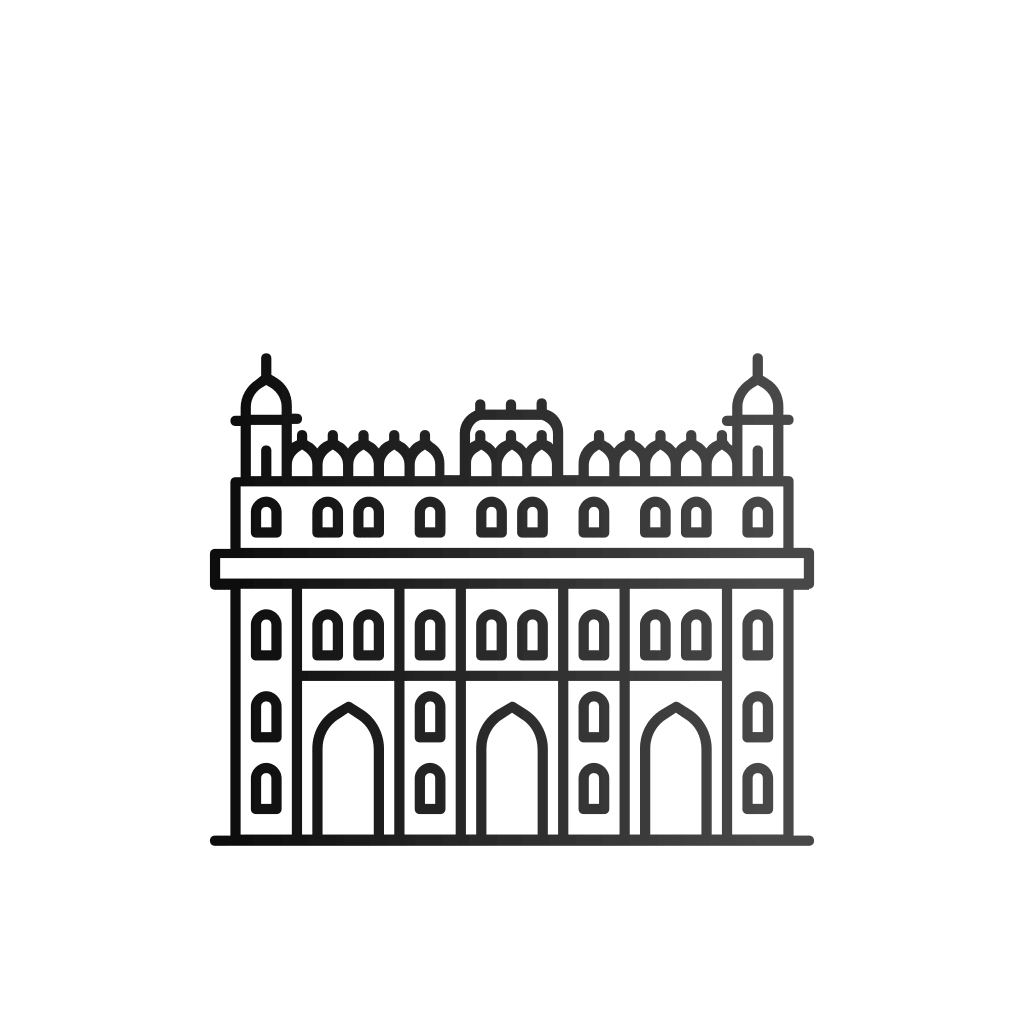 Pune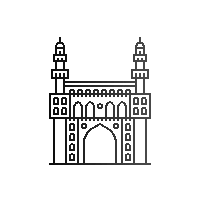 Hyderabad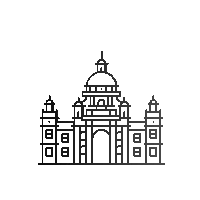 Coimbatore

Maynooth University
The National University of Ireland is commonly called the Maynooth University. It is a constituent university of the National University of Ireland in Maynooth County Kildare. It is the youngest university of Ireland. It came into being by way of the Universities Act of 1997. It is also worth noting that Maynooth is the one and the only university town of Ireland with the other universities being located in cities. In the year 2013, Maynooth was voted the friendliest college in Ireland. It is also one of the leading higher education institutions of Ireland with a fabulous history that dates back to the foundation of St. Patrick's College in the year 1795.

There are two connected campuses in the university. There is a modern north campus that occupies an area of 100 acres and then there is the old south campus that features 19th century structures. With more than 13, 000 students and above 900 staff members from more than 20 varied countries, Maynooth is the smallest but the fastest growing universities in Ireland.

MU is an internationally recognized higher education institution located around 25 kilometers away from Dublin in Ireland. In June 2017, the university celebrated its twentieth birthday while formerly being appointed in the form of an autonomous university in the year 1997. At present, MU is considered one of the best destinations for students who are in the look out of lively contrasts. It is a modern higher education institution, rapidly-growing, dynamic, engaged and research-led while being grounded in the history of scholarly traditions and academic strengths.

MU is recognized internationally for the value and the quality of its scholarships and research and for its commitment and dedication to its students and teaching. The social sciences, humanities and natural sciences are subjects that form the intellectual and academic core of the university. Also, strong programmes and departments taking up educational work in the field of computer science, education, electronic engineering, law and business have made the university even more powerful and recognized. MU is a highly engaged academic institution that has made and is continuously making significant contributions to cultural, economic and social development of national, regional and local levels.
Get all your doubts
clarified now for FREE

Thank you for choosing us
Our experts will get back to you at the earliest
or
Why Study at MU?
Maynooth University is a dynamic and modern university with the tradition of educational excellence that dates back to 1795. The campus of the university boasts of state-of-the-art teaching and research facilities along with historic structures. Its location is the quaint town of Maynooth with the gate of the university resembling an ancient castle. Students at MU are exposed to two different worlds and they are tranquility and charm of student town along with the vibrancy of the city of Dublin. The university has grown at a very fast pace in the last two decades, both in stature and strength. Some of the most important reasons to study at MU are:
There are leading international researchers delivering friendly and small classes while the curriculum at the university is designed in the most flexible form for maximizing postgraduate success. The university has a very strong campus community with collegial and student-centered ethos. All the different features of MU together create a student experience that is exclusively Maynooth.
The university prioritizes student experience, both socially and academically for ensuring that they graduate with the best skills for helping them succeed in the world that they would take entry into. Students always come first for the university.
The Times Higher Education Young University Rankings positions Maynooth amongst the Top 50 universities under 50 years of age.
MU is the perfect location for higher studies in Ireland. This is because it is located at a distance of just 25 kilometers from Dublin and is serviced by rail and bus routes.
Students at MU can enjoy a very active study life. The university serves as home to some of the happiest international students. There are more than 100 societies and clubs for the students in campus providing the life and blood of campus activity.
Lying adjacent to the Silicon Valley of Ireland, Maynooth maintains very strong connections with companies like Google, HP, Intel and more than 50 other business tycoons in the industry.
The university ranks first in Ireland for Teaching & Learning, student experience and support by the International Student Barometer.
MU Ranking
In the year 2009, the Times Higher Education- QS World University Rankings offered Maynooth University QS ranking in the list of Top 500 Universities. The 2012 QS World University Rankings placed MU in the bracket between 501 and 555 worldwide. Recently, the 2019 QS World University Rankings placed Maynooth in the bracket between 701 and 750. In the year 2008, the university was named University of the Year by the Sunday Times. It became the very first and the only higher education institution outside North America to make its way into The Princeton Review of Best Colleges in the year 2011.

Apart from being named in the Top 50 and under 50 Universities, Maynooth University ranking also covers other fields like being recognized among the top 400 universities across the world; top 200 universities for foreign outlook and connections and top 200 European universities. Maynooth University world ranking is 351 with an overall score of 4.7 stars as per student reviews at different portals.
Postgraduate at MU
At MU, it is the individual student that matters. The one-to-one guidance available from global researchers and senior lecturers along with small class size in the masters programs in MU will definitely inspire and challenge the students. Master's degree in MU is available in different subjects including specific strengths in Celtic studies, education, arts, anthropology, business, law and social sciences. MU also offers a wide assortment of international study programmes along with partnerships.

Regardless of whether you are thinking of going for a career change or your next step after a degree, MU masters courses provide something more to the postgraduate experience of every student. MU postgraduate courses will help you in gaining access to some leading academics while sharing with you a clear understanding of the chosen subject. Research knowledge is also available through MU graduate programs.
List of Postgraduate Courses in MU
With more than seventy full-time and part-time postgraduate courses to select from, the small class size at MU offers students the scope of challenging themselves towards learning new skills while gaining new insights in the most immersive and engaging educational environment. The university also has a host of research masters and PhD across different departments. There are even some new postgraduate programmes that have recently been introduced in the year 2018. This has given students the scope of enhancing their learning experience based on some of the most recent developments made in the field of academics and scientific thoughts.

Below is the list of courses in Maynooth University
MA in Accounting
3U Master of Engineering in Digital and Medical Technologies
Erasmus Mundus Joint MSc in Advanced Systems Dependability
MSc in Computer Science (Applied)
MSc in Data Science And Analytics
MSc in Design Innovation
MEng in Electronic Engineering (Embedded And Wireless Systems)
MSc in Finance
MSc in Geocomputation
MSc in Geographic Information Systems & Remote Sensing
MSc in IT - Enabled Innovation
LLM in Global Legal Studies
LLM in International Business Law
LLM in International Justice
MSc in Business Management
MSc in Marketing
MSc in Strategic Marketing
MSc in Psychology
MSc in Computer Science (Software Engineering)
MSc in Strategy & Innovation
MA in Creative Music Technologies
MA in Critical And Creative Media
MA in English: Literatures of Engagement
MA in Mathematics
MA in Music Composition
MA in Musicology
MA in Performance & Musicology
Master of Education
MEd in Adult and Community Education
MSc in Climate Change
MSc in Economic & Financial Risk Analysis
MSc in Economics
MSc in Immunology & Global Health
MSc in Mathematical Science
MSc in Mathematics
MSocSc in Community And Youth Work
MSocSc in Rights And Social Policy
MSocSc in Social Work
Professional Master of Education (Primary)
Professional Master of Education (Secondary)
Postgraduate Tuition Fee in MU for International Students
Master's degree course fee in MU is of two types: one is for EU and Irish students and the other one is international fee for non-EU students. Masters programs tuition fee in MU can vary from one year to another. Therefore, it is always a good idea to check with the university for latest information. Students at the university also need to pay a student levy during registration along with their postgraduate tuition fee in MU. They need to make a payment of €200 as student levy.

Graduate programs tuition fee in MU is between €12,000 and €13,500 per year depending on the course that is chosen by the student. Postgraduate course fee for EU students ranges between €2,400 and €7,800 per year. Fee for the international students ranges between €6,750 and €15,000.

The minimum tuition fee for Masters in Maynooth University is as follows:
Tuition Fee for Maynooth  University: €14,000
Postgraduate Entry Requirement for International Students in MU
There is a postgraduate English requirement in MU that needs to be met by all those students who do not have English as their first language. Postgraduate IELTS requirement in MU is 6.5 and above while postgraduate TOEFL requirement in MU is 6 and above. The postgraduate PTE requirement in MU is between 59 and 62. However, it is important to note that all these English language test skills requirements and the documents supporting the fulfillment of these requirements need to be submitted prior to the MU postgraduate application deadline.

The entry requirement in Maynooth University is given below:
Entry Requirement for Maynooth  University (Percentage or CGPA): 60% or 6.0 CGPA
IELTS Requirement for Maynooth University
For admission in MU, an English Language Test is compulsory for all students to take. A popular English Language Tests for MSc in Geology in Ireland is IELTS - International English Language Testing System, The Minimum IELTS requirement for Maynooth University is an overall band score of 6.5 with no section less than 6.0.

IELTS Requirement for Maynooth University is as follows:
IELTS Requirement for Maynooth  University: 6.5 with no section below 6.0
TOEFL Requirement for Maynooth University
Students can also take the TOEFL test which universities consider for admission in Maynooth University. The TOEFL requirement for Maynooth University ranges between 92 and 95. A minimum score of 90 is the TOEFL requirement for MU.

TOEFL Requirement for Maynooth University is as follows:
TOEFL Requirement for Maynooth  University: 92
PTE Requirement for Maynooth University
The Pearson Test of English or PTE is a test that students willing to study in Maynooth University Your reading, writing, listening and speaking skills are evaluated in this test. An overall score of 59 is the minimum PTE requirements for MU.

PTE Requirement for Maynooth University is as follows:
PTE Requirement for Maynooth  University: 59
Undergraduate at MU
More than 3000 bachelors programs in MU have made the university one of the most sought after universities for students who have just passed out from schools and are in the look out of popular academic institutions known for higher studies. There are optional first year critical skills courses for undergraduate students with a wide range of subject choices. Bachelor's degree in MU is recognized for providing both academic and social skills to students.

MU bachelor courses fundamentally re-define the undergraduate learning experience of the students. Building on its strengths, the university has developed a completely different model of MU undergraduate courses that are both challenging and distinctive. MU undergraduate programs have been flexibly designed for meeting individual requirements of a diverse network of students.
Undergraduate Courses in MU
Undergraduate courses in MU go a long way in stimulating and supporting every student in reaching their full potential and that too without having to go through any kind of struggle.
Undergraduate tuition fee in Maynooth University for international students
Bachelors degree course fee in MU is €5,779 for all students submitting their applications and getting a chance to study at the university. Bachelors programs tuition fee in MU for science subjects starts at €7,467 for all the students. Undergraduate tuition fee in MU is likely to change every year. Therefore, it is important for interested students to get clear information about undergraduate programs tuition fee in MU from the university's administration department.
Undergraduate entry requirement for international students
Students whose first language is not English need to meet an undergraduate English requirement in MU. Postgraduate IELTS requirement in MU is 6.0 minimum overall score while postgraduate TOEFL requirement in MU is 545 and above. The postgraduate PTE requirement in MU is 58. It is important to submit valid documents supporting the acquisition of said requirements prior to the MU postgraduate application deadline.
Research at MU
The university's exclusive collegial culture makes way for an interdisciplinary approach towards research. The research centres and institutes of the university consolidate and offer a huge impact on vibrant communities of creation, discovery and learning. PhD in MU is very much focused on teaching and the university takes great pride in placing an equal value on its teaching and research missions. There are scopes of world-class research based on interdisciplinary and distinctive approach to social sciences, natural sciences, technology and engineering along with humanities and arts. Researchers at MU carry out research work in different ways to create, inquire, disseminate, conserve and apply proper knowledge for preparing the researchers of the future and for engaging with the challenges and the issues facing the modern society.

The researchers at Maynooth are constantly into confronting some of the most challenging issues faced by the society in the present times. MU works in the form of a progressive force when it comes to addressing the problems of the scoring race, providing an exclusive proposition to postgraduate and undergraduate students across Ireland. MU can be considered a research-based academic institution where scholarships and research are fundamental to the mission of the university. The researchers at the university are of the view that research has the ability of making good contributions to the advancement of human understanding and knowledge while addressing major social problems at the same time. The university is guided in its research strategy by different innovation and national research priorities.
MU Scholarships for international students
MU international scholarships are available to both undergraduate and postgraduate students. The university encourages achievement wherever possible and rewards the achievements through scholarships. A number of MU scholarships for international students are also available for both continuing and incoming undergraduate and postgraduate students. There are even sixty awards of €2,000 across different departments for supporting Master's study at the university. Then there are Taught Master's scholarships of €2,000 available to all applicants.
List of scholarships in MU for International Students
MU offers a number of undergraduate and postgraduate scholarships to international students only with the objective of making it affordable for them to study in Ireland. Applications for availing scholarships are invited from all Maynooth students, alumni and EU and non-EU students starting their postgraduate studies at the university.

Below is the list of scholarships in Maynooth University
€9,000 Maynooth University Law Teaching Studentships 2018
€6,000 The Denham Fellowship
€5,000 Taught Masters Alumni Scholarships
€2,000 Taught Master's Scholarships