| MSc in Finance courses in Ireland | Tuition Fees for MSc in Finance in Ireland | Application Fees in Ireland |
| --- | --- | --- |
| MSc in Law and Finance | €20,100 | €55 |
| MSc in Finance | €23,200 | €55 |
| MSc in Renewable Energy & Environmental Finance | €20,500 | - |
| MSc in Finance | €24,900 | - |
| MEconSc in International Finance | €17,640 | €35 |
| MSc in Corporate Finance | €18,240 | €35 |
| MSc in Finance (Banking & Risk Management) | €18,500 | €50 |
| MSc in Finance (Corporate Finance) | €18,500 | €50 |
| MSc in Finance (Investment & Asset Management) | €18,500 | €50 |
| MSc in Finance | €16,000 | €50 |
---
Show 10+ Courses

The cost of studying Masters in Finance in Ireland for Non-EU students and the cost of masters (MSc) in Finance in Ireland for Indian students can be quite expensive. However, with the right preparation and effort, it is possible to achieve great results. The cost ranges somewhere between €10,000- €15,000. As you are moving from one country to the other, it is very important to plan your expenses. We have provided an average range of tuition fees for a full-time course in Finance to provide you with an idea of the average cost that will be required when you pursue Masters in Finance from Ireland. These figures will help you in planning the expenses beforehand.
Ireland Masters (MSc) in Finance fees also depend on the choice of your university. Tuition fees in Top Universities for Masters in Finance in Ireland cost a little higher than the average cost; the range is between €12,500- €24,800. Master's in Finance in Ireland costs an average of around €15,660. The tuition fees for Finance in Ireland will vary depending on the university you choose to attend and whether you are from the EU or not. Tuition fees for EU students are typically between €6,000 and €9,000 per year, while for non-EU students, they can be as high as €18,000 per year. In addition to tuition fees, you will also need to budget for other expenses such as accommodation, food, and books. Scholarships and grants are available from both the government and private organizations to help offset the cost of your studies.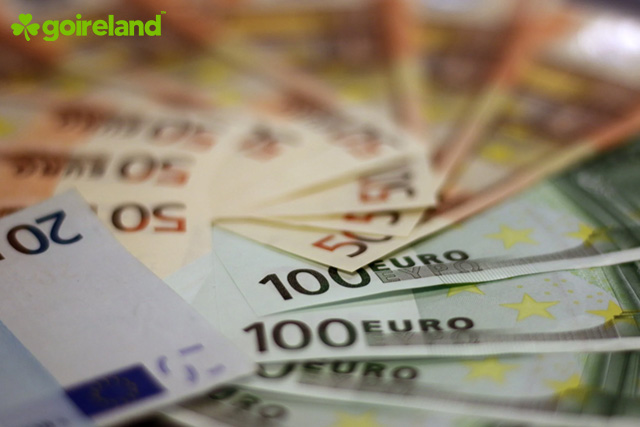 Master's in Finance is a popular postgraduate degree choice for many commerce students. The program is broad in scope and develops both technical and managerial skills. The tuition fees for this program can vary depending on the institution. In Ireland, the average fee for a Master's in Finance is €10,500. Tuition fees for Finance in Ireland normally range between €12,000 and €15,000. The average cost of living for a student in Ireland is approximately €8,000. Therefore, the total cost of a Master's in Finance in Ireland would be in the region of €20,000 to €23,000. The cost of masters in finance from University College Dublin ranges between €14,700 to €52,800; the National University of Ireland charges €24,140, and the University of Limerick charges €16,900. The finance fee range in Ireland differs for every university.