Study in Griffith College Limerick
Highlights of Studying in Griffith College Limerick
Limerick is a vibrant, student-focused city

Urban Campus, O'Connell Avenue, is at the heart of the city

Courses in Business, Administration, Computing, Hospitality, Accounting, Engineering, Childcare

Accredited courses by ACCA, Heriot-Watt University, Accounting Technicians Ireland

Tuition fee at 12,000 EUR

Scholarships upto 3500 EUR
Recognitions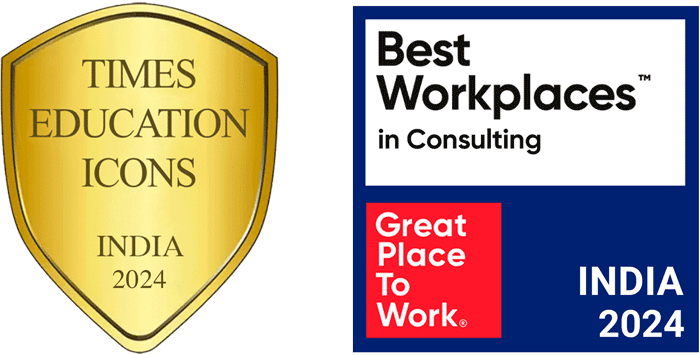 Griffith College Limerick
Limerick's position in the Mid-West region ensures that it is the best place from which to explore the many attractions of the West of Ireland. The Atlantic Ocean with its many beautiful beaches, the lake at Killaloe and the amazing Cliffs of Moher are all just a short drive from Limerick. Visitors to Limerick City will certainly have no problems in finding things to see and do. Here you will find traditional Irish music, top quality restaurants and many attractions to interest students, including cinemas, theatres, museums, concerts and a wide variety of sports amenities. Most importantly, the exceptional friendliness of the people ensures that students feel welcome and get maximum benefit from their course.

Founded in 1974, Griffith College has gained an internationally recognised reputation for the quality of its courses and its many graduates. At the Limerick campus, we have a broad range of courses available to you in full-time, part-time and blended learning delivery modes. All of our qualifications are recognised worldwide and include courses in Business, Administration, Computing, Hospitality, Accounting, Engineering, Childcare, Social Studies and professional qualifications. Our courses range from Level 5 to Level 9 on the National Framework of Qualifications (NFQ). Our validating partners include QQI, ACCA, Heriot-Watt University, Accounting Technicians Ireland, BTEC, ICM and ACELS. Limerick is a vibrant, student-focused city. The College, based on O'Connell Avenue, is at the heart of the city, our urban campus.
We are the Official Representative for Top Ireland Universities
Why Study at Griffith College Limerick
Career focused programmes
An established reputation: One of the top 3 colleges in the Mid-West Region with forty years experience
Excellent lecturing team with strong industry experience
Small class sizes with individual attention
Preparation for employment (CV preparation, interview techniques, job search techniques)
City centre location, public transport available close-by
Easily accessible student amenities including clubs, concert halls, theatres, bowling alleys, shops, restaurants and sporting activities.
Free Wi-Fi & Free internet access
Library facilities
Study facilities
Student recreation room / vending facilities
Accommodation - Griffith College Limerick have affiliated accommodation providers in Limerick City.
Our Process & How Can We Help
At GoIreland, our main objective lies in helping students dedicatedly win their ultimate conquest of career summit. Our trained, experienced, and professional consultants with their years of proficiency can help you select the best destination for studies in no time. Starting from the initiation process of admission to the successful completion of the course, we are here to walk always alongside you. Once you contact us for pursuing higher studies, our consultants will counsel you to ensure you are selecting the right career path and leave no stones unturned in making your dreams come true. Whether you are interested in Actuarial science or any other majors, we can help you with all our resources and connect the dots to help you pursue your dream career. The best part is, we also have a dedicated team of professionals who can help you with your Visa process and all other complexities involved in getting admission. The services provided by Officially Ireland's Exclusive University Representatives - GoIreland are,
GoIreland's Extensive Footprint in India
Offices across India
250+ Experienced Consultants
Chennai, Coimbatore, Bangalore, Cochin, Hyderabad, Mumbai, Pune and many more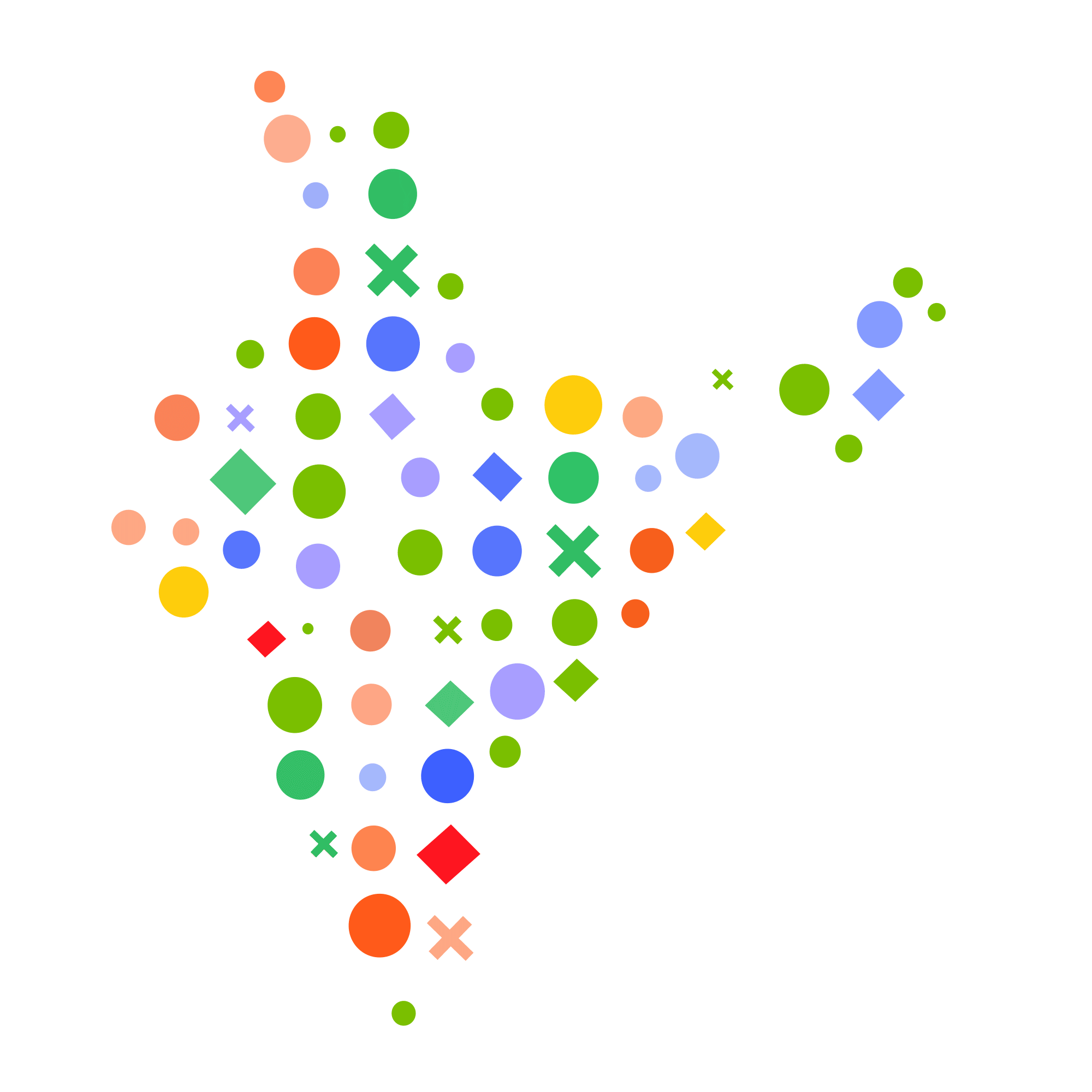 Detailed Profiling : The critical aspect of GoIreland is profiled assessment. We get to know about your goals, aspirations, interest, education qualification, extracurricular activities, internship, and work experience, identify the areas that need improvement and help you make a well-rounded profile. We also engage parents in this phase to understand your financial position and other requirements.
Program Selection : Choosing the right program will put you on the right track to a successful and happy future. It is, therefore, our duty to ensure that you make the right choice and the chosen program suits you. We will be with you till the last step and make sure you are satisfied with your selection.
University Shortlisting: After we help you find a suitable course, shortlisting the perfect institution is the next step. As the Ireland's Exclusive Official University Representatives will provide you with all the information you need, such as the syllabus, the standards of the faculties, the career prospects, etc.
Preparing SOP/LOR/Resume/Admission Essays: There are supporting documents explaining your qualities and intentions for the application. Ireland's Exclusive University tie-up consultants have a team of experienced content writers who are well-versed in preparing these documents based on the individual requirements for each application.
Application Filling : Our experienced Exclusive Ireland Education Consultants can help you tackle applications, and all you have to do is give us the required documents and rest assured, everything else is a piece of cake. Our job is to make sure that your application is filled out correctly with all the necessary documents and filed on time. Look no further; come to us with your questions and problems, we will solve them.
Follow-up with Institutions for Admit Letters : After applying to the university, we keep track of the application and answer any query raised by the institution on the application. We keep track of your application status and ensure that it reaches the department on time.
Educational Loan : Studying abroad is a substantial investment. Finances can be a cause of worry for both parents and students. Our experienced Exclusive Irish University Consultants will go through your profile and give you financial Counseling and help in choosing the bank, preparing the documents, and acquiring the student loan.
VISA : Let us handle the tiresome task of applying for a student visa and ensure that all goes well. We also make sure that you submit all the financial documents like Income Tax Returns, Liquid Assets, Official Bank Records, Payslips, and others crucial for visa application and assist you in preparing the records as per the requirement in the stipulated timeline.
Travel & Accommodation : It is always good to plan for your travel, book tickets, and find the accommodation well ahead. We will find the best deals that suit your pocket and your needs. We will ensure that you find the course of your interest in the best institution possible and of course, take care of all the necessary arrangements needed to realize your dream.
Forex Services : One of the most tedious processes is to make International Payments. Most overseas universities allow a wire transfer to their recipient bank accounts. We have our Forex team to help you out with making it a lot more convenient and secure.
Bachelors courses in Griffith College Limerick
Boasting of more than 7000 students at its campus in Dublin and a record of the most successful graduates in a host of industries both nationally and internationally, Griffith College Limerick undergraduate courses are your key to success. Bachelors programs in GCL are available in varied faculties like business, Design, Law, Computing and Music and Drama. The portfolio of bachelors degree in GCL includes degree programs that come with duration of three or four years.
BA in Accounting & Finance (Hons)
BA in Business
BA in Business (Hons)
BA in Business (HRM) (Hons)
BSc in Computer Science (Hons)
BA in Business (Marketing) (Hons)
BSc in Computer Science
Entry Requirement for Bachelors in Griffith College Limerick
To apply for bachelors in GCL, students should have a minimum 60% in higher secondary school leaving certificate and English language score in IELTS, TOEFL, PTE. Entry Requirement for Griffith College Limerick (Percentage or CGPA) - 60% or 6.0 CGPA.
English Language requirement for Bachelors in Griffith College Limerick
It is important for the overseas students to demonstrate a satisfactory level of proficiency in the English language prior to being admitted into any of the programs offered by the college. Below is the minimum English proficiency score to apply for Bachelors in Griffith college Limerick
| Test | English Score for Bachelors in Griffith College Limerick |
| --- | --- |
| IELTS | 5.5 overall & 5 in all bands |
| TOEFL | 46 overall and 15 in all bands |
| PTE | 50 overall and 42 in all bands |
Get application fee waiver
by applying through us
I agree to GoIreland terms and privacy policy
or Tuition fee for Bachelors in Griffith College Limerick
Undergrad programs in Ireland are three or four years in duration. Bachelors degree course fee in GCL is €12,000. There is an additional annual bachelors programs tuition fee in GCL which is called R.I.A.P fees. This includes a compulsory fee of €250 each academic year and a visa administration and medical insurance fee of €300 each academic year.
| Bachelors Course in GCL | Tuition fee for Bachelors Course in GCL |
| --- | --- |
| BA in Accounting & Finance (Hons) | 12000 EUR |
| BA in Business | 12000 EUR |
| BA in Business (Hons) | 12000 EUR |
| BA in Business (HRM) (Hons) | 12000 EUR |
| BSc in Computer Science (Hons) | 12000 EUR |
| BA in Business (Marketing) (Hons) | 12000 EUR |
| BSc in Computer Science | 12000 EUR |
| BA in International Hospitality Management (Hons) | €25,800 |
Masters in GCL
Postgraduate courses in GCL are a scope of delving deeper into chosen areas of study, regardless of whether you are looking for personal fulfilment or you want to unlock the career of your dreams. The college offers an extensive list of postgraduate courses and certificate programs to choose from.
Postgraduate Diploma in Interactive Digital Media
MSc in International Business Management (International Tourism and Hospitality Management)
MSc in Network and Information Security
Postgraduate Diploma in Network and Information Security
MSc in Procurement in Supply Chain Management
Tuition fee for Masters in GCL
Griffith College Limerick is an independent college and thus the postgraduate tuition fee in GCL applies on majority of the programs offered. Here, it is important to note that master's degree course fee in GCL represents the payment that needs to be made for the first stage of the postgraduate program.
| Masters course in GCL | Tuition fee for Masters in GCL |
| --- | --- |
| Postgraduate Diploma in Interactive Digital Media | 12,000 EUR |
| MSc in International Business Management (International Tourism and Hospitality Management) | 14,000 EUR |
| MSc in Network and Information Security | 14,000 EUR |
| Postgraduate Diploma in Network and Information Security | 12,000 EUR |
| MSc in Procurement in Supply Chain Management | 14,000 EUR |
GCL Scholarships for International Students
There are basically two different categories of GCL international scholarships and these include the Academic Merit Scholarship and the Griffith College Bursary. GC Bursary is offered to all the applicants who have got a place on the Griffith College program offered. The AMS or Academic Merit Scholarship comes in the form of an additional scholarship that is provided to students who are successful in demonstrating strong academic performance during the application procedure. Griffith College Limerick scholarships for international students include €200 for all successful applicants for Master's degree program and €10,000 for all successful applicants for Postgraduate degree programs.

Below is the list of scholarship for Griffith College Limerick in Ireland
Every student is given an International Student Scholarship of 3000 - 3500 EUR on admission.
Academic Merit Scholarship based on academic achievement will receive 500 - 1000 EUR discount on tuition fee
Centenary Scholarship Program offers 100% tuition fee discount
Government of Ireland - International Education Scholarships (GOI-IES) has a 10,000 EUR deduction in tuition fees
FAQ:
What is the tuition fee for GCL?
Tuition fee starts at 9000 EUR and ranges between 12000 EUR - 14,000 EUR per year
I have done UG in distance education, can I apply for Masters in GCL?
If the University you studied has accreditation with AICTE or DEB, you can apply for Masters.
Can I apply without IELTS in GCL?
Yes you can. The university may issues you a conditional offer and you can submit the IELTS scores to get full offer letter.
What is the application fee to apply in GCL?
Applications are free of cost in GCL
How many intakes are there in GCL?
September and January are the intakes for GCL
People also search for,
Study in Griffith College Limerick
Intakes in Griffith College Limerick
Admission Process in Griffith College Limerick
Postgraduate at Griffith College Limerick
Postgraduate courses in Griffith College Limerick
Tuition fees in Griffith College Limerick for international students
Entry Requirements for Griffith College Limerick
Undergraduate programs in Griffith College Limerick
Griffith College Limerick Scholarships
Masters in Griffith College Limerick