Study in Independent College Dublin
Highlights of Studying in Independent College Dublin
Law Society FE1 Prep course has become the largest and most successful in Ireland

Part of Independent News & Media PLC (INM), the leading international newspaper and media group

Placement experience for our journalism and psychotherapy students

Well known for Professional Accountancy course

Tuition fee at 6800 EUR

Campus location in Dublin

Mature applications are welcomed
Recognitions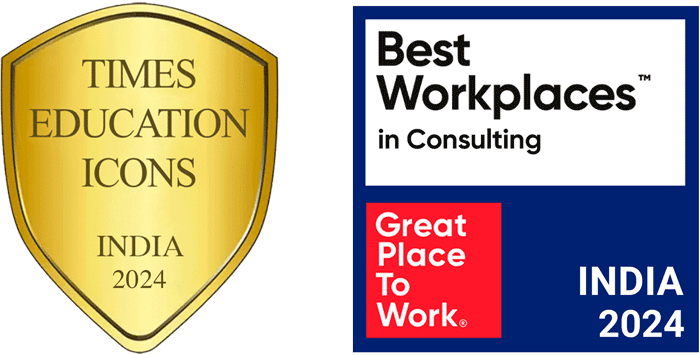 Independent College Dublin is a dynamic, goal focused, career orientated third level institution offering an extensive range of diploma, undergraduate, postgraduate and professional programmes alongside professional courses. The college is located in the heart of Dublin city centre, and is surrounded by cultural, and leisure attractions. The campus has 22 purpose-built lecture rooms across 28,000 square feet of teaching space, an on-site library, computer laboratories and café. The college is part of Independent News and Media PLC.

The College focuses on programmes that are relevant to today's challenging workplace, allowing our students to develop personally, professionally and academically in a supportive environment. Our Faculties include Accountancy, Law, Arts & Psychotherapy, Business and Media & Journalism. Programmes range from short evening courses to postgraduate degrees that train people to the highest standards. Our programmes are internationally recognised and are validated by a range of institutions including HETAC, ACCA, the King's Inns, the University of the West of England and the Institute of Commercial Management.
ICD Campus
Independent Colleges' main campus is located at The Steelworks, Foley Street, Dublin 1. The Steelworks is an impressive five storey building with 40 classrooms & floor to ceiling window atrium, roof top restaurant & outdoor terrace, library, computer faciICDies overlooking private landscaped development and with stunning views of the city.

The Steelworks complex, is located in the city centre between Talbot St and Amiens St in the IFSC vicinity. The campus is approximately 600 metres from the main shopping area of Henry St & O'Connell St, and is superbly served for transport with easy access to trains, Luas tramline and city and regional bus terminals.
We are the Official Representative for Top Ireland Universities
Why Study in ICD
Commitment to academic excellence : ICD is determined to provide all r students with a rewarding, professional, and career-focused education of the very highest quaICDy. Faculty members are committed to maintaining academic excellence not just through great teaching but through personal, individual support.
Smaller class size : Lecturers and tutors are among the most-respected academics in their fields. Lecturers are people with real experience and industry insight. Class sizes are small so that everyone can contribute to debate and discussion and nobody gets left behind.
Best result : The School of Law is the largest provider in the State for the delivery of preparation programmes for the entrance examinations to the Law Society of Ireland. For four of the past five years, students of this programme have finished 1st overall in these state-wide entrance examinations. The School's preparation programmes for the Entrance Examinations to the King's Inns and the New York Bar Examinations have proven to be highly successful.
Independent College Dublin has the perfect location for student life in Dublin : we are right in the very centre of the city, surrounded by cultural, academic and leisure attractions.
Independent College Dublin programmes are validated to the highest standards both nationally and internationally. Your new qualification stands for academic achievement but also a deeper understanding of your subject in practical terms and this is highly valued in your field.
Our Process & How we Can Help
GoIreland consultants are the best consulting choice for any kind of course if you want to get admission in some of the top universities and colleges of Ireland for a flourishing career. Our experienced and talented Exclusive Ireland Education Consultants are always there by your side when you need them the most. Starting from the counselling process to the admission process and Visa procurement, our experts are always all ears to your problems. We can help you get all kinds of documentation done at the right time and prepare exceptional resumes for candidates to showcase their skills in the most impressive of ways. Our Exclusive Ireland university Education Consultants have years of experience in handling students, deciding the best career path for them and we have proudly placed more than 10,000+ students abroad in various courses. Their testimonials and experience with us clearly state our approach and intentions. We always try to go beyond the limits in helping you out and strive the hardest to ensure a bright career ahead of you. We have tie-ups with some of the best Irish universities where you can take admission to get the best faculty possible abroad.
GoIreland's Extensive Footprint in India
Offices across India
250+ Experienced Consultants
Chennai, Coimbatore, Bangalore, Cochin, Hyderabad, Mumbai, Pune and many more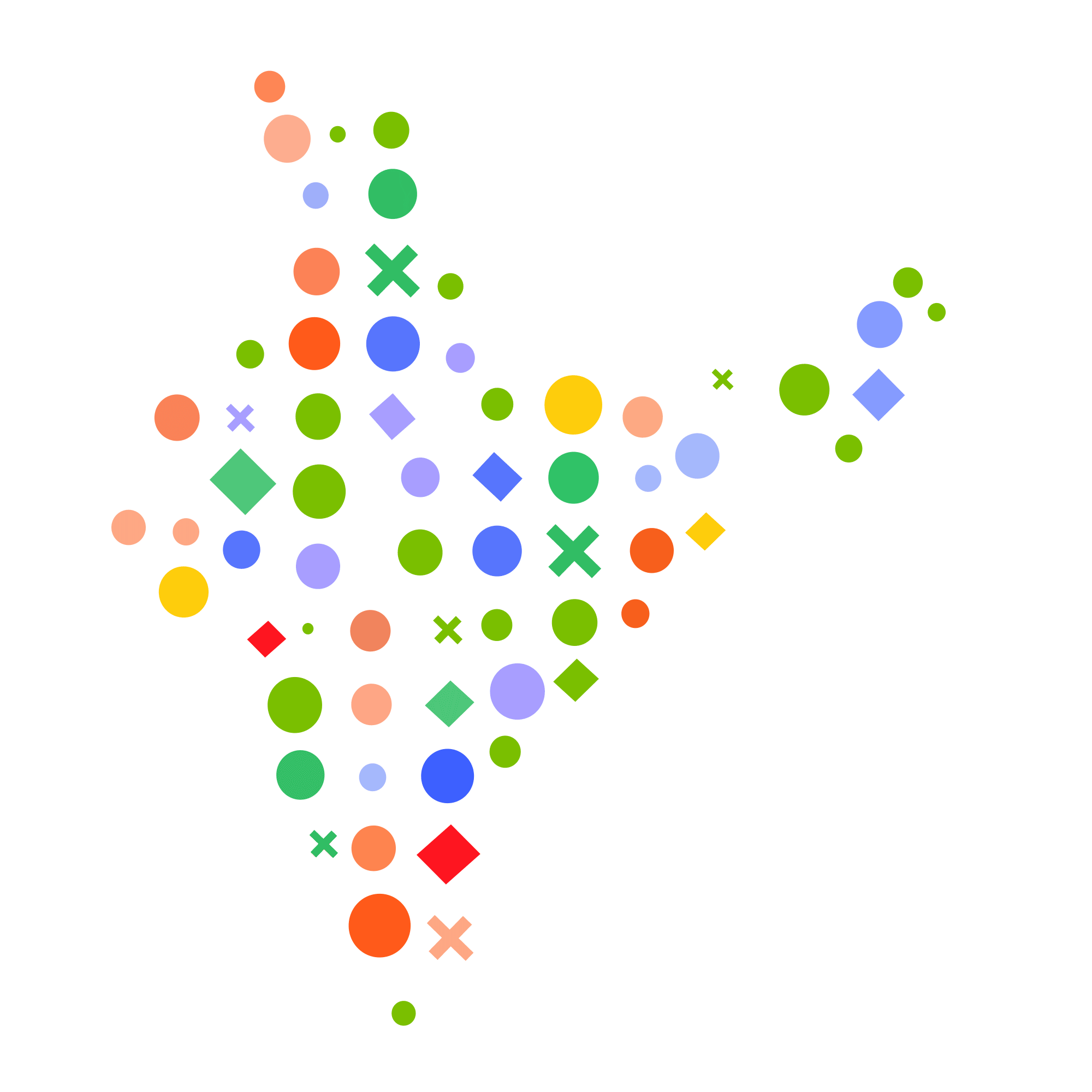 Reasons to approach GoIreland
Our Team : GoIreland possesses a young & dynamic team, with over 150+ members across 25+ branches across 16 countries, functioning with the sole purpose to turn your dreams of seeking higher education in the top universities worldwide into reaICDy. Unlike regular consultants, we follow a personalized approach where we work with you, beside you, and not in the conventional consultation.
Better Understanding of the process : As every country has different cultures and lifestyles, various universities in other countries have different visa and course application requirements. So it is apt to get in touch with Ireland Official University Representatives from GoIreland , for assistance in applications, preparing all your documents for application and ensuring you get a student visa.
Direct University Representation : We are working harder to bridge international students and globally recognized universities. We take pride in saying that we represent over 600+ universities, having favorably placed over 20,000+ students across the globe.
Clear cut knowledge about eligibiICDy through experience : Misinformation is sadly comprehensive; instead, it is a social crime we can observe and adapt to. Also, tedious unplanned research is exhausting while determining the right place to study. Use the extensive knowledge database overseen by an experienced global team of over 150+ professionals providing 1-on-1 unbiased consultation at GoIreland to be sure that you get what you truly deserve.
Nuances for a successful study visa : It is essential to get a study visa after admission. The much online information about the requisites for a study visa application does more bad than good. As the Ireland's Exclusive University Representatives we boast of a 100% visa success rate over 13+ years of our services. Therefore, it is a great idea to leave it to the experts well-versed with visa support at GoIreland to assure zero bargains on quaICDy and proficiency.
End to end assistance : When We at GoIreland say we have got you all covered, we mean we will support you right from selecting universities, guidance on the documentation like SOP, LORs and Resume, Application Filing till their visa is done, and also extending support to procure an Education Loan, Accommodation, Forex & Fee Payment across 25+ branches worldwide and so on. So if you are looking for a one-stop solution, look no more.
Scholarship Assistance : Securing a scholarship is extensively based on the overall projection of your academic & your professional profile. A student's SOP highlights leadership and problem-solving skills, LOR substantiates those claims. A resume provides an insight into the applicant's potential and team abiICDies, which are some of the critical quaICDies universities look for in candidates. It gives a third person's point of view on your candidature. We have favourably procured scholarships for over 65% of our students by drafting an exceptional SOP, LORs, and Resume and efficiently highlighting all the substantial quaICDative parameters.
Support system : A unique feature of GoIreland is that our university applications team remains in regular contact with the universities to help you clarify doubts, get admits on time and make sure that your documents are processed error-free. Additionally, you have Irish Universities Exclusive Representatives to ensure that all your documents are in place for any doubts related to the visa. Our personalised procedure & direct communication assure ease of the process.
Undergraduate at Independent College Dublin
We offer undergraduate programmes in Arts & Psychotherapy, Business, Law and Media & Journalism.

Below is the list of bachelors courses in ICD
BA (Hons) in Business Studies
BA (Hons) in Accounting and Finance
BA (Hons) in Marketing
Entry requirement for Bachelors in ICD
ICD undergraduate courses are curated to develop a sense of mindfulness in the students. The respective programs target a specific skill set with which the student can hone the surroundings and develop a deep knowledge of the subject. Hence, the ICD Undergraduate courses is future-oriented, student-centric and developmental in their approach. A 55% in school leaving certificate makes you eligible for bachelors in ICD.
English language requirement in ICD
All applicants whose first language is not English may be required to sit either an IELTS or TOEFL test ( or equivalent). Students applying for a Level 8 programme at the College are required to have achieved the equivalent of the IELTS 6.0 and Level 9 applicants should have the equivalent of an IELTS 6.5.
Masters in ICD
Being a college, Master's programs in ICD are not limited to the tech-related subjects. Rather it focuses on the circulation of diverse fields of study through their institute. These ICD master's courses are specifically designed to help the student carry forward their Undergraduation knowledge base. Therefore, allowing them to become masters of their own subject. Achieving this stage of proficiency is not easy without the assistance of proactive learning. The smart curriculum at ICD will let you comprehend the ever-changing world structure and allow you to fathom the dynamic global market environment.

The aim of the Master's degree in ICD is to develop a leader out of every student. A leader who has the abiICDy to change the world with their thought process. The PG courses offer impeccable research skills to the students. These research skills will help students generate the skills that make them future ready and competent.

Below is the list of Masters courses in ICD
Get application fee waiver
by applying through us
I agree to GoIreland terms and privacy policy
or Tuition fee in ICD
The cost of studying at ICD differs from course to course. Every Master's degree course fee in Independent college Dublin depends on the level of practical and classroom participation. The masters course tuition fee for international students is €8800 and tuition fee for bachelors is €6800 per year.
| Courses in ICD | Tuition fee for courses in ICD |
| --- | --- |
| BA (Hons) in Business Studies | €6,800 |
| BA (Hons) in Accounting and Finance | €6,800 |
| BA (Hons) in Marketing | €6,800 |
| MA in Dispute Resolution | €8,800 |
ICD Scholarships for International Students
Scholarships provide much-needed support to some students who excel at studies. These Independent College Dublin scholarships usually cover full or some percentage of the tuition fee of the beneficiary. The aim of providing the scholarships is to first allow some selected students to benefit from their amazing academic record. You can avail for a scholarship to the Research program or even a PG or UG program. The ICD scholarships for International Students converge academic excellence with a new gateway for the students. They get to be a part of such a prestigious institution and also benefit from the monetary side.
FAQ:
What is the tuition fee for ICD?
Tuition fee starts at 9250 EUR and ranges between 10,250 EUR - 12,000 EUR per year
I have done UG in distance education, can I apply for Masters in ICD?
If the University you studied has accreditation with AICTE or DEB, you can apply for Masters.
Can I apply without IELTS in ICD?
Yes you can. The university may issues you a conditional offer and you can submit the IELTS scores to get full offer letter.
What is the application fee to apply in ICD?
Applications are free of cost in ICD
How many intakes are there in ICD?
September and January are the intakes for ICD
People also search for,
Study in Independent College Dublin
Intakes in Independent College Dublin
Admission Process in Independent College Dublin
Postgraduate at Independent College Dublin
Postgraduate courses in Independent College Dublin
Tuition fees in Independent College Dublin for international students
Entry Requirements for Independent College Dublin
Undergraduate programs in Independent College Dublin
Independent College Dublin Scholarships
Masters in Independent College Dublin