Institute of Technology, Sligo
Highlights of Studying in Institute of Technology, Sligo
Higher Certificate, Higher Diploma & Masters courses offered in IT Sligo

Catering to 6,000+ students

Classes are small and student-centered

Tuition fee starting at 9000 EUR

Cost of living in Sligo is more affordable than in bigger cities

Location beside some of the best surfing and landscape in Ireland

IT Sligo is known for: Delivering flexible, practical programmes
Recognitions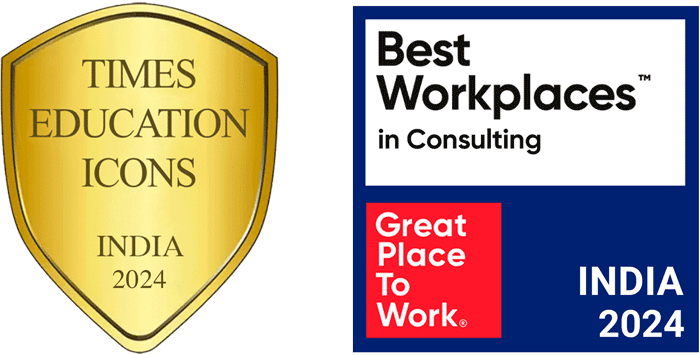 Institute of Technology, Sligo
Institute of Technology Sligo (Irish: Institiúid Teicneolaíochta, Sligeach) (ITS) was a state-funded third-level educational institution situated in the town of Sligo, Ireland. In April 2022, it was dissolved, and its functions became part of Atlantic Technological University (ATU). IT Sligo is one of Ireland's most successful third level educational institutions. A regional leader in education, innovation and economic and social development, we provide courses with the real-world skills that students need to thrive in the modern workplace.

IT Sligo is known for:• Delivering flexible, practical programmes within the National Framework of Qualifications (NFQ), from higher certificate and degree level courses to taught masters and PhD level, in the classroom and online, with professional accreditation for certain awards. The institute opened in 1970 as a Regional Technical College, and adopted its present name on 7 May 1997. The first students graduated with degrees from Sligo RTC in 1986. Con Power served as principal of the college from its foundation in 1972 until 1979. IT Sligo developed a number of distance learning options, and as of 2016 reportedly had 1,800 online learners registered on various online programmes.
We are the Official Representative for Top Ireland Universities
Why Study in Institute of Technology Sligo?
You can choose to study in IT Sligo for its Small class sizes, with a low student to staff ratio, which means students have a better working relationship with their lecturers. Partnering with businesses, the community and creative industries across core disciplines of Business and Social Sciences, Engineering and Design and Science to provide students work placements and internships. An excellent track record in innovation and research, providing a focal point for local business innovation and development through our Innovation Centre. In sports, the college has both ladies' soccer and men's Gaelic football teams, the latter winning the Sigerson Cup three times during the six years up to 2005.[citation needed]

In technology, IT Sligo's "Team Hermes" won the software design category of the 2011 Microsoft Imagine Cup (a world student technology competition, held in 2011 in New York).
Our Process & How Can we Help
GoIreland is Officially Ireland's Exclusive University Representative, assisting students from applications to Visa. As the Exclusive Ireland Education Consultancy, we are a one-stop solution for securing admission to your dream institutes in Ireland. Our trained team has a widened approach to understand University requirements and student preferences. These make your entire process a smooth one. If you are wondering how to start the process, give us a call right now or leave a message in whats app to directly talk with one of our Exclusive Ireland Education Consultants.
GoIreland's Extensive Footprint in India
Offices across India
250+ Experienced Consultants
Chennai, Coimbatore, Bangalore, Cochin, Hyderabad, Mumbai, Pune and many more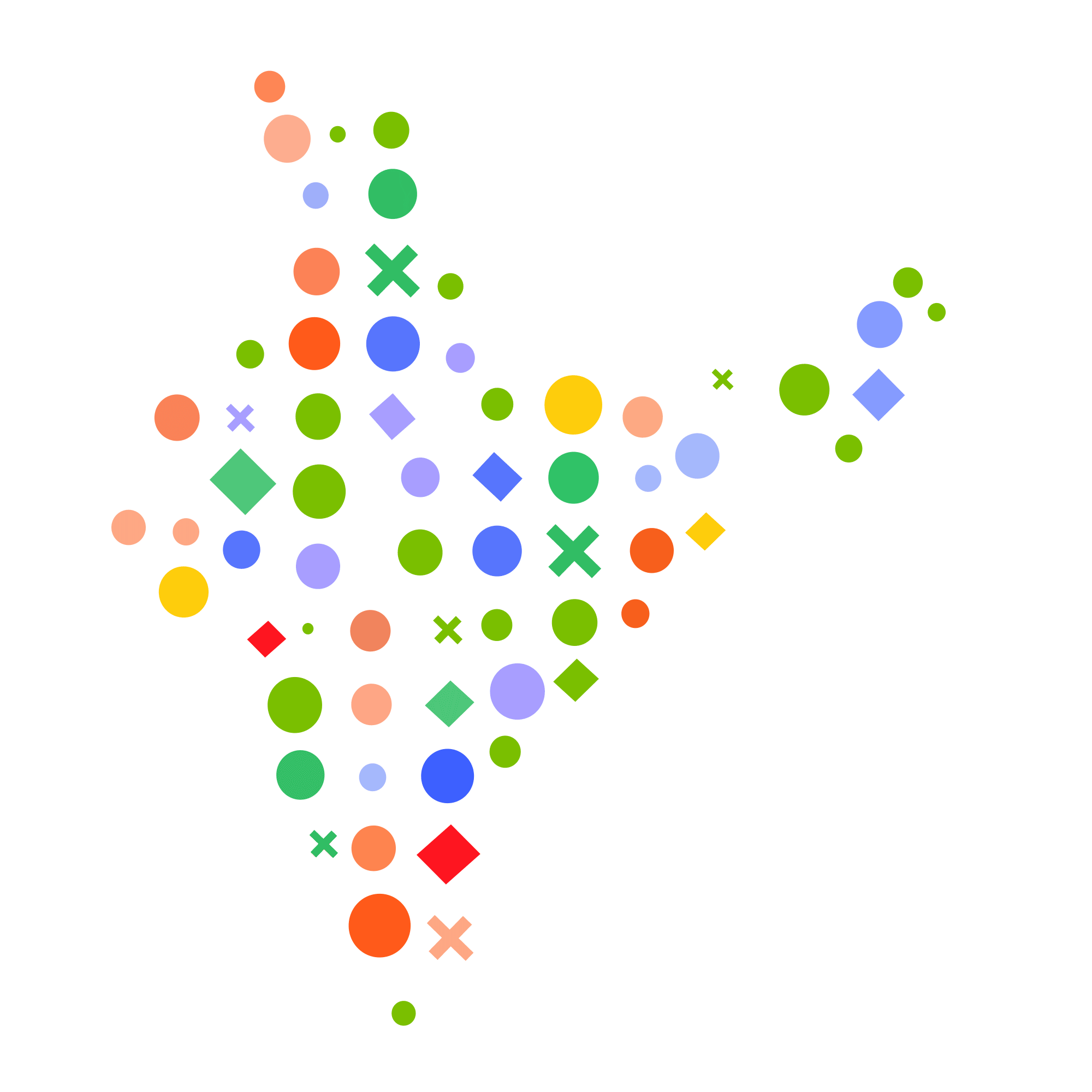 University Short listing : By examining your profile, we provide customized services on choosing the right type of university. Ireland's Exclusive University tie-up consultants receive updated information on course details, application deadlines and scholarships.
Preparing your Documents : Informing you about the application requirements tailored for each course is a key aspect of our service. Our team of experts would render valuable advice in preparing the statement of purpose and drafting letters of recommendation for free.
Applications to Universities : Keeping the application deadlines in mind, we will make sure that all your applications are submitted.
Loan Assistance : Working directly with Universities as Ireland's Exclusive Official University Representatives has attracted loan providers and banks to assist our students for education loan.
Forex Services : You will know how much time it would take every time you make a payment and so using Forex Services for fee payment, money transfer after going to your desired country will be of great help.
Accommodation in Ireland : Your parents will be more concerned about the place of stay and you might find it a tough task to find a good place to stay. Through our accommodation providers, and student referrals, we can help you book a good place of stay that fits your budget.
100% Visa Success : We have a committed team of Ireland's Exclusive University tie-up consultants with years of experience and skill sets that holds a 100 % record for visa approval.
Postgraduate at Institute of Technology, Sligo
Candidates that have completed their bachelor's degree have two options, either get a well-suited job or proceed with a master's degree at IT, Sligo in their preferred field of specialization. If you are getting a satisfactory job then it's well enough, but in case you are planning to get a postgraduate degree then IT, Sligo is one of the most outstanding choices, you can go for. Sometimes it becomes very challenging for the students to conclude an institution to carry-on with their PG programs, but once after reaching IT, Sligo, you will not have to worry anymore about your future. Under the guidance and supervision of the technologically advanced professors who have years of expertise in the teaching profession will mold your skills in a way to sharpen their reach and approachability.

No matter which country you belong, IT, Sligo invites the eligible candidates from around the globe and provides them a dazzling platform to explore their talent to sparkle it in front of the world.
List of Postgraduate at IT, Sligo
The aim of postgraduate programs in IT, Sligo is to guide students who have satisfying overall proficiency in and understanding of the concerned discipline and expand their abilities and expertise in willingness to start a career in the relevant domain. It is crafted to guarantee that postgraduates are proffered both advanced skill set and a base for recapitulating self-development that are portable to the broader business. These skill inclinations are strengthened with a great accent on collaboration. A supplementary aim of the course is to present postgraduates with the needed hands-on expertise to empower them to operate and associate efficiently in the specific domain. Let's have a look at some of the most well-known master's programs at IT, Sligo.

Below is the list of courses in Institute of Technology, Sligo
MA in Creative Practice
MA in Social Work
MSc in Bioprocessing Science (Fulltime)
MEng in Geotechnical Engineering with Structural Engineering
MEng in Structural Engineering with Geotechnical Engineering
Postgraduate Entry Requirement for International Students in Institute of Technology, Sligo
The candidates who have scored the minimum qualifying marks in their academic will be allowed to apply for the PG programs in IT, Sligo, along with a minimum score of 60 percent in class 12th (School Education) and 60% in UG degree program they have to prove their proficiency in English. This is because the PG programs are carried in English and without a good command on English, the students will not be able to satisfactorily pursue their degree programs.
Entry Requirement for IT, Sligo (Percentage or CGPA) - 60% or 6.0 CGPA.
IELTS requirement for Masters in IT, Sligo is 6 with no band below 6
TOEFL requirement for Masters in IT, Sligo is 80
PTE requirement for Masters in IT, Sligo is 55
IELTS Requirement for IT, Sligo
English Language Test is mandatory for all students to take for admission in IT, Sligo. IELTS - International English Language Testing System is an exam that tests your Writing, Speaking, Listening & Reading skills. The Minimum IELTS requirement for masters in IT, Sligo is an overall band score of 6 with no section less than 6.
TOEFL Requirement for IT, Sligo
TOEFL - Test Of English as a Foreign Language, is another English language test considered by universities for admission in Ireland. The TOEFL requirement for masters in IT, Sligo is 80 depending on the courses. You must obtain the minimum TOEFL requirement in IT, Sligo for an admit.
PTE Requirement for IT, Sligo
Students are required to take the Pearson Test of English or PTE which tests their reading, writing, listening and speaking skills. An overall score of 55 is the PTE Requirement for masters IT, Sligo.
Postgraduate Tuition Fee in IT, Sligo for International Students
The tuition fee for postgraduate programs in IT, Sligo varies based on the course or program that we choose, the EU fees of various master degree programs that IT, Sligo offers can't be explained here, as they vary with a small change in the subject of discipline you choose.

For the candidates who don't satisfy the EU Fees criteria will be accountable for Non-EU Fees. As of now, as per the latest updates, the full-time Postgraduate tuition fees in IT, Sligo for Non-EU candidates is 12000 EUR.
| Courses for Masters in IT Sligo | Tuition fee for MS in IT Sligo |
| --- | --- |
| MA in Creative Practice | €12000 |
| MA in Social Work | €12000 |
| MSc in Bioprocessing Science (Fulltime) | €12000 |
| MEng in Geotechnical Engineering with Structural Engineering | €12000 |
| MEng in Structural Engineering with Geotechnical Engineering | €12000 |
Bachelors in IT Sligo
IT Sligo offers Bachelors, masters & PG Diploma. With schools for Business, Engineering & Design, Science, Research, Center for Learning, students can experience a wholistic learning experience.

Below is the list of Bachelors courses in IT Sligo.
BA (Honours) in Accounting
BA in Performing Arts (Theatre Design)
BA in Performing Arts (Acting)
BA in Fine Art
BA in Creative Design
BA (Honours) in Writing and Literature
BA (Honours) in Fine Art
BA (Honours) in Performing Arts
BA (Honours) in Creative Design
BA in Interior Architecture and Design
---
Show 60+ Programs

Entry Requirements for Bachelors in IT Sligo
Academic scores of 55 - 60% and in the related courses, is required to apply for Bachelors in IT Sligo. English language scores for Bachelors in IT sligo is also a requirement to apply and to get a study visa. Students from non English speaking countries should submit English scores to prove their language proficiency.
Get application fee waiver
by applying through us
I agree to GoIreland terms and privacy policy
or English Score Requirement for Bachelors in IT Sligo
IELTS, TOEFL, PTE scores are acceptable as proof of English language proficiency.
| Tests for Bachelors in IT Sligo | English Scores to apply Bachelors in IT Sligo |
| --- | --- |
| IELTS | 5.5 overall with 5 in all bands |
| TOEFL | 92 |
| PTE | 51 |
Scholarship for Bachelors in IT Sligo
IT, Sligo is genuinely dedicated to the students pursuing their undergraduate degree programs from any of their campuses. The institution aims to assist in supporting the students financially by availing them with IT, Sligo Scholarships for International Students who study with them & by obeying so, the successfulness of the broader associations along with which they will graduate. For this reason, each undergraduate program that we provide guides the latest conversance and abilities that the organizations need. As a component of this, the cross-border undergraduate, postgraduate, and doctoral programs are currently promoting a procedural association with the Ulster University
Research at IT, Sligo
This program includes the procurement of high-level research practice for extremely experienced bachelor's pointing to the honour of a postgraduate program by Research. A fundamental element of the Research programs at IT, Sligo includes the accomplishment of customized Level nine Certification in Research Practice of IT, Sligo. These plans are fundamentally engaged in an alliance with business associates. A Research Postgraduate Degree program is generally of 3 years (part-time) or 2 years (full-time) duration.

IT, Sligo offers Research Doctoral & Postgraduate Degrees in an association among the Schools of Engineering, Business, the Development Office, and Tourism & Science.

As of now, IT, Sligo has twenty designated Research Degree scholars in the departments of:
Science
Computing
Business
Funding for Research Degree plans is via:
IT, Sligo Seed Funding
External research bursary or grant
Self-funding
Industry funding
FAQ:
If I get Visa reject, will my tuition fee be refunded?
Yes. The course fee will be refunded.
Can I get a refund if I discontinue my studies after registration?
After registering students can withdraw and are entitled to a partial fees refund up until 31 Oct. Admissions will assist you in calculating the refund amount. No refunds permitted after 31 Oct (for Sept intake) and after 31 March (for a Jan intake).
What are the student services in IT Sligo?
IT Sligo has great student services (Medical, Career Service, Student Union, Clubs and Societies) all of which are free.
How can GoIreland help?
We are the official partners for IT Sligo. All our process from application to visa is free of cost.
Does IT Sligo have student accommodation?
No. IT Sligo does not have their own accommodation on campus. We will give you a list of suitable accommodation with trusted private landlords. Prices range from €250 - €380 per month for single room in a shared house with shared bathroom and kitchen.
People also search for,
Study in Institute of Technology Sligo
Intakes in Institute of Technology Sligo
Admission Process in Institute of Technology Sligo
Postgraduate at Institute of Technology Sligo
Postgraduate courses in Institute of Technology Sligo
Tuition fees in Institute of Technology Sligo for international students
Entry Requirements for Institute of Technology Sligo
Undergraduate programs in Institute of Technology Sligo
GCD Scholarships
Masters in Atlantic Technological University