Study in ICD Business School
Highlights of Studying in ICD Business School
ICD Business School specialises in Accounting, Finance, Business and Management

F1-F9 exemptions in full from the World's largest professional Accountancy body ACCA

Courses with work placement/experience

Located in one of Europe's fastest growing economies

Partnered with ACCA, Center of English Studies, ICOS

Syllabus approved by QQI

Promotes higher education with Education Ireland
Recognitions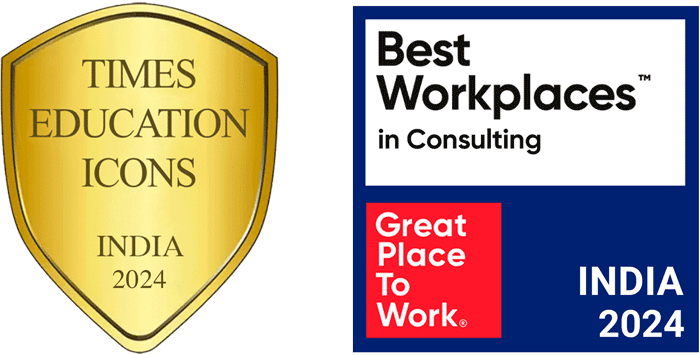 ICD Business School
ICD Business School is Ireland's only Boutique College and as such provides services to students that larger colleges simply cannot. We know all our students by name and being small do not have unreasonable bureaucratic systems in place. Established in 2001, ICD Business School is a vibrant community of learning and scholarship, specialising in the areas of Accountancy, Finance, Business, Management, Actuarial Studies and Mathematics at undergraduate and post graduate level. ICD is an independent, coeducational, nondenominational institution based in Dublin City, the capital of the Republic of Ireland.
We are the Official Representative for Top Ireland Universities
Why Study in ICD Business School?
High-Quality Education : ICD (International College Dublin) Business School was established in 2001 for the purpose of providing high-quality, third-level qualifications in Business and Accounting to both EU and non-EU students. The college currently offers three programmes leading to major awards at levels 8 and 9 of the National Framework of Qualifications (NFQ) in its areas of Business, Finance & Accountancy.

Every Individual Learner is treated equally : 'Quality', 'Consistency', and 'Caring' are watchwords that embody ICD's organisational ethos, which proceeds from the belief that a truly quality academic experience can only be delivered by world class academics, teaching to small class sizes, backed up by a caring, personal and understanding administration system. ICD is a 'boutique college', offering specifically tailored courses of education to small groups of dedicated students, and guaranteeing lecturer-to-learner ratios that create an environment in which students are actively encouraged to participate, interact and engage. Because of its deliberate policy of small learner group sizes – typically no more than 40 in a traditional lecture setting, or 20 in a tutorial or demonstration – ICD lecturers are free to provide learners with the individual attention they require to achieve their academic goals.

ICD values Diversity : ICD has also adopted a policy of transparent and non-discriminatory pricing, with academic fees set at the same level for all students irrespective of nationality or EU citizenship. The only exception to this arises if a student applies to ICD from abroad and requires visa assistance, which can lead to once-off fees. ICD is committed to creating a culture in which no learner or staff member is discriminated against on the basis of age, race, colour, sex, sexual orientation, gender identity, religious belief, national or ethnic origin, or disability. The college offers students a uniquely diverse learning environment, and currently serves learners from over forty five countries, including Ireland, Belarus, China, India, Pakistan, Bangladesh, Brazil, Poland, South Korea, Iran, Mongolia, Nepal, the United States, the United Kingdom, Russia, Peru, Croatia, Cameroon Nigeria, Venezuela, Malawi, Mauritius, Vietnam, and South Africa.

Industrial Partners : Education Ireland, QQI, ACCA, ICOS are tied up with ICD business school for student support. Student sport Ireland facilitates athletes and sports teams to meet and compete with students from other colleges across the country. Centre of English Studies (CES) provides an excellent learning experience and a caring environment for all its students and graduates.
Our Process & How We Can Help?
GoIreland is the Exclusive Ireland Education Consultancy with a team of consultants providing the best consulting choice. We can guide you for any kind of course you want to get admission in some of the top universities and colleges of Ireland for a flourishing career. Our experienced and talented educational consultants are always there by your side when you need them the most. Starting from the counselling process to the admission process and Visa procurement, our experts are always all ears to your problems.

As the Official Ireland's Exclusive University Representative, we can help you get all kinds of documentation done at the right time and prepare exceptional resumes for candidates to showcase their skills in the most impressive of ways. Our consultants have years of experience in handling students, deciding the best career path for them and we have proudly placed more than 10,000+ students abroad in various courses. Their testimonials and experience with us clearly state our approach and intentions. We always try to go beyond the limits in helping you out and strive the hardest to ensure a bright career ahead of you which makes us the Best Ireland Education Consultancy. We are Ireland's Exclusive University tie-up consultants where you can take admission to get the best faculty possible abroad. Below is a brief list of our services.
GoIreland's Extensive Footprint in India
Offices across India
250+ Experienced Consultants
Chennai, Coimbatore, Bangalore, Cochin, Hyderabad, Mumbai, Pune and many more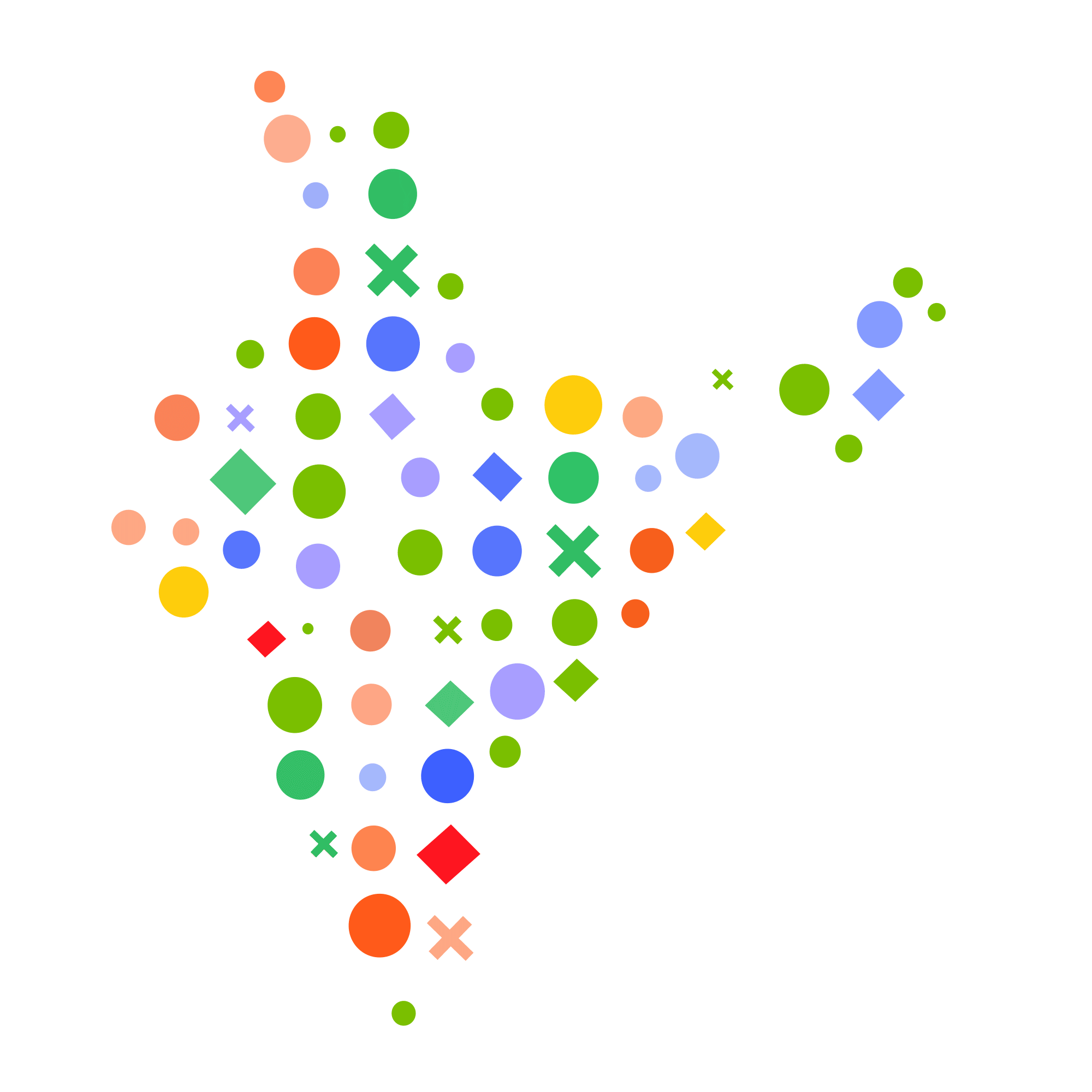 University Short listing : We provide customized services on choosing the right type of university by examining your profile. Ireland's Exclusive University tie-up consultants receive updated information on course details, application deadlines and scholarships.
Preparing your Documents : Our team of experts would render valuable advice in preparing the statement of purpose and drafting letters of recommendation for free. Informing you about the application requirements tailored for each course is a key aspect of our service.
Applications to Universities :We will make sure that all your applications are submitted on time, keeping the application deadlines in mind.
Loan Assistance : Working directly with Universities as Ireland's Exclusive Official University Representatives has attracted loan providers and banks to assist our students for education loan.
Forex Services : You will know how much time it would take every time you make a payment and so using Forex Services for fee payment, money transfer after going to your desired country will be of great help.
Accommodation in Ireland : Finding a place to stay, booking them before your departure can be daunting. Through our accommodation providers, and student referrals, we can help you book a good place of stay that fits your budget.
100% Visa Success : Ireland's Exclusive University tie-up consultants are experts in Ireland visa process with years of experience and skill sets that holds a 100 % record for visa approval.
Courses in ICD Business School
Students wanting to study in ICD Business School can choose to apply in UG, PG or PG diploma courses. Full time courses in ICD business school are open to international students and can be taken full time or part time.

Below is the list of courses in ICD Business school
BA (Honours) in Accounting and Finance
BA (Honours) in Business Studies
MA in Accounting and Finance
Postgraduate Diploma in Accounting & Financial Services
Entry Requirement to apply in ICD Business School
To apply for UG in ICD Business school, students should have completed standard 12 or higher diploma course. Entry requirement for masters in ICD business school is a UG degree in a 4 year UG degree or three year degree in the relevant field. International students should also take up IELTS or TOEFL or PTE which is the eligibility criteria in ICD business school.
IELTS Requirement for ICD Business School
English Language Test is mandatory for all the universities, institutes of technology and colleges in Ireland. The minimum IELTS requirement for Post Graduate programmes in ICD Business School should be achieved for an admit in ICD Business School.

IELTS Requirement for Masters in ICD Business School is as follows:
IELTS Requirement for ICD Business School - 6.0
Tuition fee in ICD Business School for International students
The postgraduate course fees in ICD Business School are determined by the governing body and vary depending on the subject you choose. The fees for international students are anywhere between €12,000 and €12,500. The fee is inclusive of the different aspects like the postgraduate tuition fee, registration, assessment and the protection of the enrolled student. It also includes the fees for the registration and exam support to the awarding and external examining bodies. However, the fees for the postgraduate courses at ICD Business School can vary every year and the students need to keep themselves updated about it from the official website.
Get application fee waiver
by applying through us
I agree to GoIreland terms and privacy policy
or Scholarship in ICD Business School for International Students
ICD Business School is delighted to announce the following Scholarships and Discounts for international students. Partial scholarships are available to overseas students enrolling for Level 9 programmes.
Fullbright Scholarship upto 15,000 EUR
Government of Ireland - International Education Scholarships (GOI-IES) offers 10,000 EUR scholarship
FAQ:
Is ICD Business School, a University in Ireland?
ICD Business School is a college and provides courses from Bachelors to Masters level.
What courses are offered in ICD Business School?
Courses in ICD Business School ranges from Management, Business & Accounting.
Is ICD Business School a private or public college?
ICD Business School is an independent college and the degree and postgraduate programmes are awarded by Quality & Qualifications Ireland (QQI) just like those offered in a public college. All of these awards are recognised by the Department of Education, employers and all of the major higher education institutions for postgraduate study.
What are the intakes in ICD Business School?
January & September intakes are available in ICD Business School.
How Can GoIreland help?
We offer free assistance from applications till visa and we are the Official representative of DBS.
People also search for,
Study in ICD Business School
Intakes in ICD Business School
Admission Process in ICD Business School
Postgraduate at ICD Business School
Postgraduate courses in ICD Business School
Tuition fees in ICD Business School for international students
Entry Requirements for ICD Business School
Undergraduate programs in ICD Business School
ICD Business School Scholarships
Masters in ICD Business School