The university you are considering enrolling in for the postgraduate program in healthcare must be sufficient to guide your talents on a path of success if you intend to pursue postgraduate studies. We aim to support students who are really searching for the best healthcare-related MSc programs in Ireland. You can pick the Ireland universities for Masters in Public health that best suits your needs from the wide choice of colleges and universities with which we work. Ireland is a learning hub that welcomes students from all over the world to further their futures by honing their potential and capabilities in the relevant fields of interest. The MPH in Healthcare programs offered by Ireland's most prestigious Masters in Public health universities provide individuals from all over the world with a wide choice of prospects. The MPH in Healthcare in Ireland uses a combination of in-class interaction days, virtual education, and tutorials to advance personnel working in healthcare assistance. The first year consists of six training modules, with three days of on-campus events and lectures and the other days of the module devoted to presentations and assignment completion. A dissertation that is based on the use of eight Action Training kits, or three modules, is included in the second year.
The majority of applicants finish their master's and postgraduate degrees in one year. A large choice of reputable and the best universities for public health in Ireland offer Indian students the MSc in Healthcare program. All healthcare professionals, including managers, physicians, therapists, other clinical professionals, and executives who want to advance and deepen their administrative knowledge and skills are encouraged to apply. Medical professionals and those in related health professions may also find the curriculum useful and worthwhile for their own business demands. Europe's most affordable study destination is Ireland. An international student can pursue a master's degree in public health in Ireland at a fraction of the price of other well-liked study locations like the United States, Canada, and the United Kingdom. The graduates of this program will be well-prepared for careers in academia, business, government, national, international, and non-governmental organizations as academic researchers, data analysts, epidemiologists, health policy officers, project managers, health economists, public health nurses, and public health dentists. You can find public universities in Ireland for Public Health and private colleges for Public Health in Ireland offering the best and most advanced facilities.
This master's program is advised for students who want to advance into leadership roles in the healthcare industry, who want to develop a set of transferable and marketable abilities, who want a sense of personal achievement, and who want to gain a sense of marketability. The curriculum from the top universities in Ireland for Masters (MSc) in Public Health will give students a variety of capabilities, such as practical abilities that can be marketed to potential employers as well as preparing students for self-employment and consulting. Graduates in the following fields: Business, management, marketing, Psychiatry, Engineering, Development studies, Environmental studies, Law, Mathematics, Economics, Policy Studies, Pharmacy, Paramedics, Medicine, Allied health professionals, and other relevant or applicable fields. For their first honors bachelor's degree, applicants must have at least a 2.1 (second-class honors grade 1) score (NFQ Level 8 or any other internationally accepted certification).

If applicants can provide proof of a minimum of five years of appropriate public health work experience, awards of 2:2 or less may be taken into consideration. Each module will last for a six-week period. Students will work independently on case studies for the preliminary three weeks while also taking part in a variety of online seminars and tutorials which cover the module's subject matter. A set of multiple-choice questions depending on each lecture and the case studies, will be given to the students to complete. Students will interact with instructors, fellow students, and tutors during seminars and group projects during the module's fourth week. Students will have the chance to demonstrate competency in using the skills and abilities they learned during the curriculum during the final 2 weeks of the module through individual projects. Students will utilize an e-portfolio to record and report on their competency attainment throughout the module. Students will receive continuous feedback on their learning, and they will be able to monitor their own personal growth throughout the program.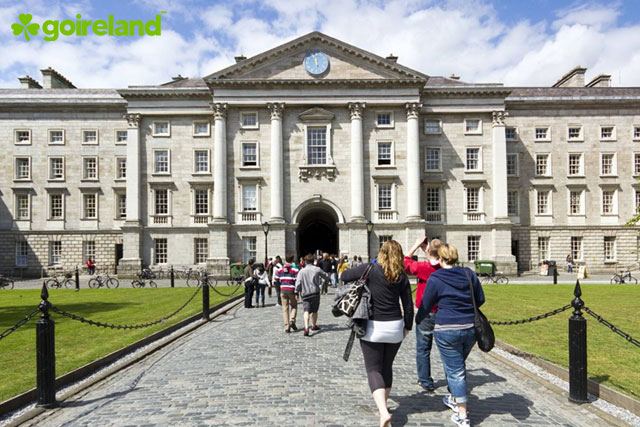 Excellent research practices are encouraged by the research-based curriculum of Ireland's universities for Masters in public health programs, enabling you to evaluate and add to the source of knowledge in your field. You will be evaluated in several ways throughout the Masters in the public health program, depending on the additional or elective module you choose. The program's core curriculum in institutes for Public Health in Ireland is often evaluated through group tasks, individual laboratory testing, coursework, written exams, class tests, oral evaluations, and, in every instance, a final research project or dissertation.

Universities provide a wide variety of Health Economics/Public Health courses in a number of different disciplines. Prospective postgraduate students frequently enroll in specialized management and economics programs related to healthcare, various government policy courses related to medicine, as well as bioinformatics and Chronic Illness Epidemiology classes. Numerous programs in public health also use maths, particularly in the teaching of statistics, data analysis, and probabilities. Additionally, labs play a significant role in these curricula.