Study MBA in Griffith University Ireland
Call now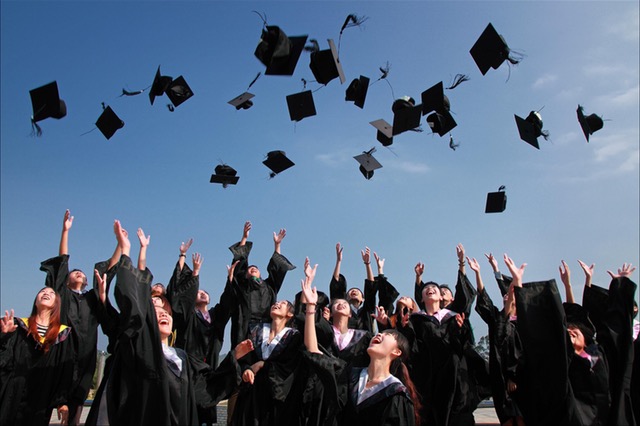 The Master in Business Administration (or MBA) degree develops foundational business operation skills such as finance, marketing, and management at the graduate level. Due to their versatility and opportunities for career advancement, MBAs are among the most sought after postgraduate degrees across Europe and North America. Full-time MBA programmes typically last 1-2 years, while part-time courses may take longer to complete.
MBA at Griffith College
MBA in Griffith is ranked number four nationally in the Ireland Financial Review BOSS Magazine rankings. It has received a 5-Star rating from the Graduate Management Association of Dublin MBA Star Rating. MBA programme in Griffith College is available on a full and part-time basis over a 2-Year period.

The course is designed for those who want to immerse themselves in their studies and share in the experience with a class of like-minded individuals.
Get all your doubts
clarified now for

Thank you for choosing us
Our experts will get back to you at the earliest
or
The course is aimed to
Develop the skills and knowledge to specialise in key business industries.
Gain an internationally recognised qualification from Edinburgh Business School.
Facilitate highly flexible distance learning programme that allows students to study at their own convenience, balancing their life/work commitments.
Put forward a highly practical learning approach taught by a Graduate Business School lecturing team
The Graduate Business School at Griffith University in Dublin provides MBA and MSc courses in International Business. These MBA courses are available on a part-time basis and full-time basis. Students who have sufficient professional work experience can choose to do the MBA in International Business program and those without the requisite experience are directed to the MSc program.

This MBA program prepares graduates for the world of international business by providing an educational experience which is strongly vocational, academically rigorous and intellectually challenging a key stepping stone to a career in international business management.
Entry Requirements for MBA in Griffith College
Primary honours degree in a business related discipline or a postgraduate related qualification and/or experiential learning.
Non-business graduates with substantial work experience may apply but will be subject to interview.
If English is not your native language, you must show that your English level is of a suitable standard
Students who do not meet the undergraduate degree criteria may still be eligible onto the programme if they possess relevant work experience along with recognition of prior learning.
How to Apply
You can either apply online or contact our admissions team at GoIreland. We will make sure that your application reaches the university on time and keep you updated with the process.
Fees
For all non-EU living students the fees for MBA is EUR 11,250.
Career Progression
A Master degree in Business Administration, will give you a strong foundation of management, communication and presentation skills. With an MBA, you can pursue promotions, business prospects, or management positions that were totally outside of your reach before. These new opportunities come with boosted salaries, enhanced job security, and the potential to advance to even higher management or executive positions.

The holistic approach of an MBA degree to develop outstanding business managers makes it a professional degree. MBA concentrations may be either skills-based or career-based. A skills-based concentration helps students to develop a specific, adaptable expertise such as project management or strategic planning, while a career-based concentration will prepare them to enter a particular field, such as IT, medical, or sports management.
An MBA graduate has a wide range of career options for including:
Human Resources Manager
Financial Analyst
Management Analyst
International Banking
Business Development Executive
Digital Marketing Director
Sales Assistant
Business Analyst
Product Manager
Accounts Receivable/ Payable Accountant
Salary after an MBA
MBA graduates can earn €43,000 per year while most experienced workers make up to €87,000. An MBA graduate is the second highly-paid with an average salary of €61,000.

Figures from the Financial Times show that graduates of Smurfit School at UCD (the only Irish school on the Top 100 global list), saw a 71 percent uplift in their salaries upon completion of the course. This means for example, that a graduate earning €60,000 before starting the course, earned, on average, €102,600 having completed it.
Get all your doubts
clarified now for

Thank you for choosing us
Our experts will get back to you at the earliest
or
Grab 15 minutes of FREE consultation
We have received your enquiry. We will call you soon.

19 Irish Education Consultants to guide you to study in ireland
FREE Expert Admission Guidance
No Processing fee
Application fee waiver
€ 4000 Scholarship on admit
SOP & LOR Preparation
Education Loan
Visa Assistance
Thank you for choosing us, Our experts will get back to you at the earliest


Wanna get the regular updates of university & course insights instantly on your browser!