Top 10 courses in Ireland
Highlights of Studying in Top 10 courses in Ireland.
Permanent Residence (PR) in just 2 years

There are 22 world class universities in Ireland.

Free Counselling by our expert counsellors.

GPA as low as 6.0 accepted for post graduate programmes.

Simple and hassle-free application process.

All universities are in the top 3% of universities in the world

IELTS requirement is just an overall score of 6.0.

GoIreland can help to get admit in any of the university of your preference.
Are you planning to study top courses in Ireland? Visit GoIreland or talk to our expert advisors who can help you choose the best courses in Ireland and help you get admission in the top universities in Ireland for Masters Courses.
Recognitions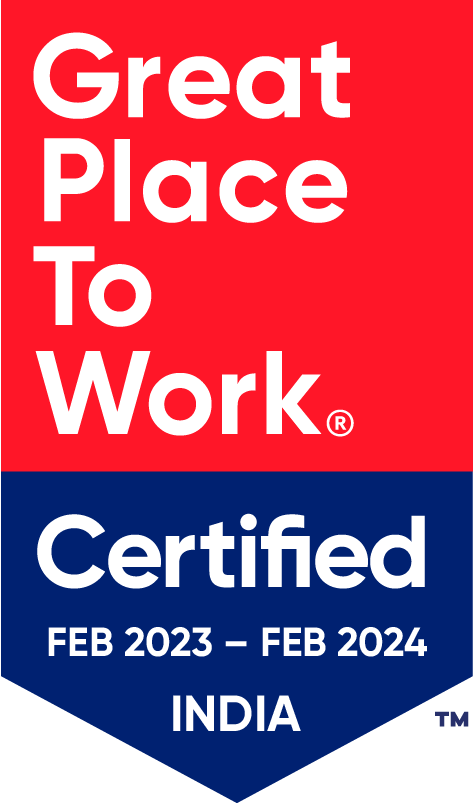 GoIreland is a proud Great Place to Work®-Certified™ organisation, which is the 'Gold Standard' in identifying and recognizing high trust and high performance work culture. We represent Credibility, Respect, Fairness, Pride and Camaraderie.
Best Courses in Ireland
The clouds are lower in Ireland because heaven is closer. Famous for its landscapes with different shades of green, friendly people, natural wonders, electric culture, scenic spots, sporting opportunities, Ireland is notorious for its state-of-the-art educational institutions. Students are fondly moving to this country for pursuing their higher education.

There are many of top universities in Ireland offering top courses in Ireland. Many international students prefer Ireland to continue their higher education, search for professional development or take career-changing courses. Besides the excellent quality of education, Ireland is a great place where students can have a great experience both intellectually & culturally. Whatever you're looking for, you'll find the best courses in Ireland to suit your needs.
We are the Official Representative for Top Ireland Universities
Top 10 courses in Ireland 2021
Choosing the right career path is the most important decision to make and can be difficult if not properly directed. It is very complicated and confusing to determine for the students in the current scenario with so many choices available for best masters courses in Ireland and tough competition. We often get distracted with so many influential people around, or just do as parents say.

However, it is so important to know and analyze the student's interests as well as the opportunities available in this field. Let's look at the best courses to study in Ireland to get a better understanding of your career option.

The following courses are the top 10 courses in Ireland for Indian students..
Data analytics in Ireland
Business analytics in Ireland
Data science in Ireland
Big Data in Ireland
Computer Science in Ireland
Cyber Security in Ireland
Cloud Computing in Ireland
Digital Marketing in Ireland
Software Engineering in Ireland
Artificial Intelligence in Ireland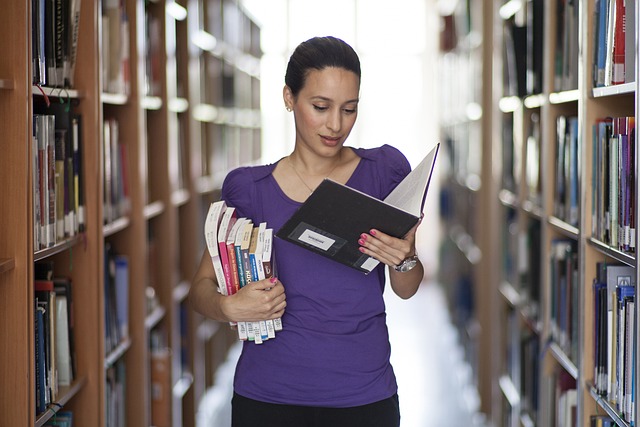 Data analytics in Ireland
Data analytics is the one of the most popular courses in Ireland. Data analytics is the technique of investigating data sets to derive conclusions about the information they comprise with the help of specially designed systems and software, extensively used by commercial enterprises to bring about expert business decisions, scientists and researchers to authenticate or invalidate their scientific models and theories. All top universities offer Data analytics in Ireland The course curriculum is very well-designed as per industry requirements.
Business analytics in Ireland
Business analytics is the best course to study in Ireland. Masters in Business analytics in Ireland is an excellent combination of data science, management science, information technology, operational research, business intelligence and computer science. This is one of the best courses in Ireland compare to other courses. MBA in ireland will give the tools to be an expert in business analytics and get familiar with applying these tools in practice and engagement with leading Irish companies.
Data science in Ireland
Data Science is a multi-disciplinary field that employs techniques and theories drawn from many fields within the context of mathematics, statistics, computer science, and information science. Data scientists combine practical skills like coding and mathematics with the ability to analyses statistics. When it comes to data science and data analytics Ireland is already obtaining extensive job opportunities. Graduates generally engage in jobs like technical support specialist, data mining specialist and business analyst. Data Science is one of the best masters courses in Ireland.
Big Data in Ireland
Big data is the best masters in Ireland. It is a field that treats ways to analyze, systematically extract information from, or otherwise, deal with data sets that are too large or complex to be dealt with by traditional data-processing application software.

Masters in Big data in Ireland is suitable for students from technical disciplines such as engineering, computer science and mathematics with talent in finding mathematical or computer solutions to business problems. All top universities offer Masters in Big Data in Ireland. Some programs are coupled with Artificial Intelligence, Machine learning and accounting, creating a scope for all sectors.
Computer Science in Ireland
Masters in Computer Science in Ireland is the study of how data and instructions are processed, stored, communicated by computing devices. Masters in Computer Science in Ireland not only involves designing software and addressing fundamental scientific questions about the nature of computation but also involves many aspects of hardware and the architecture of large computer systems. This is one of the the top 10 courses in Ireland. Masters in Ireland offers courses on many branches, including artificial intelligence, software engineering, and programming and computer graphics.
20 Branches Across 12 Countries!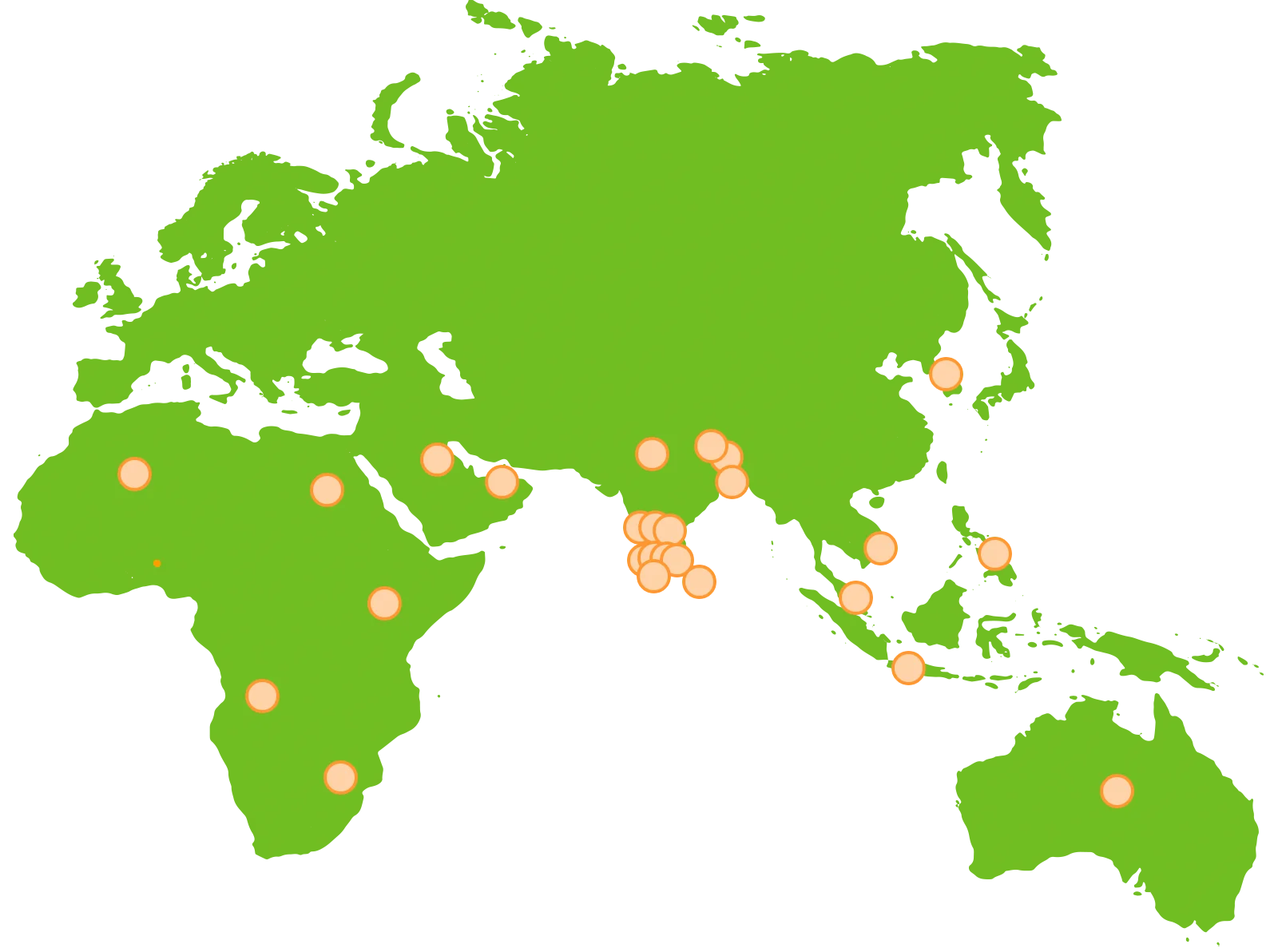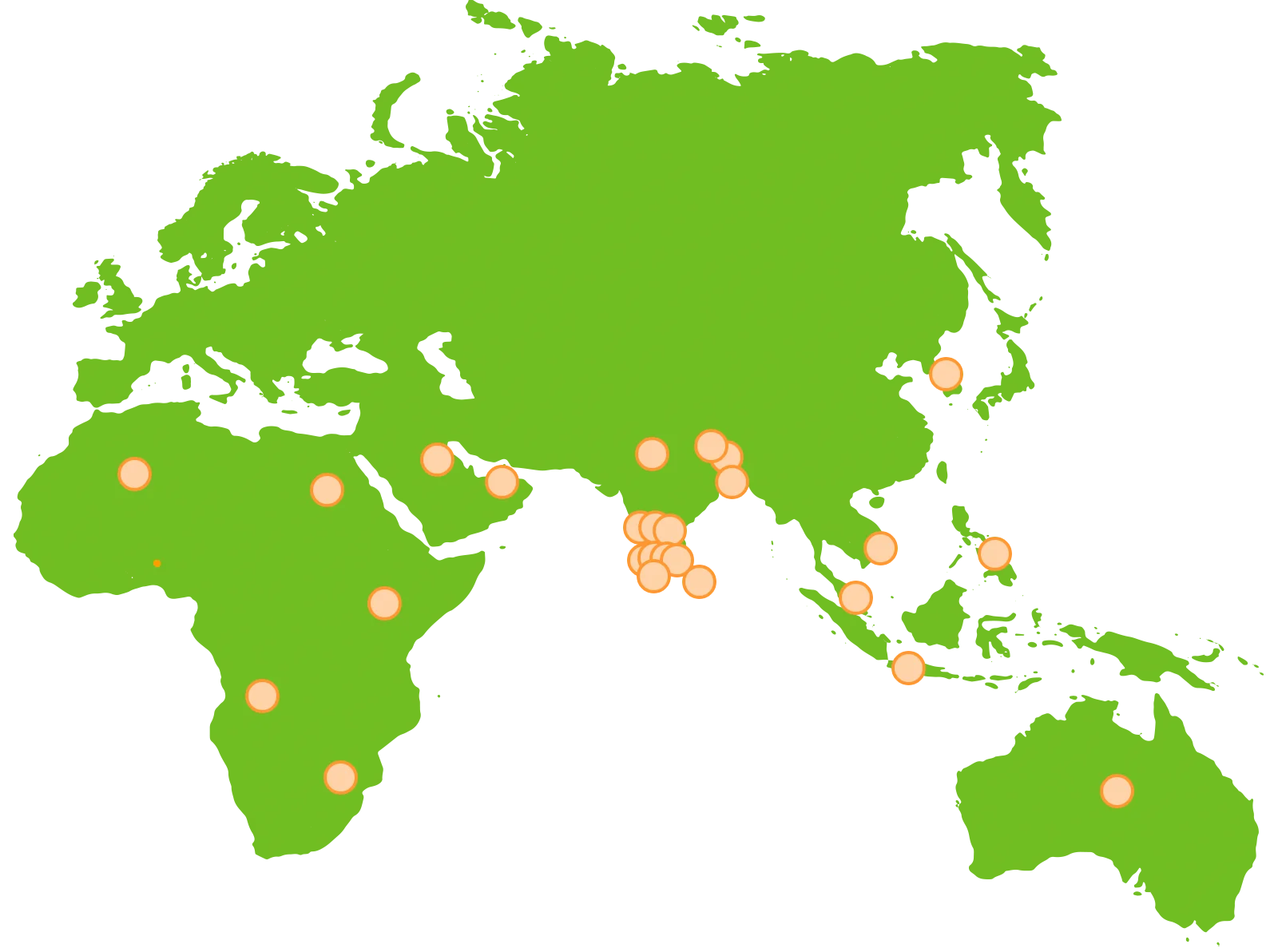 Cyber Security in Ireland
This is one of the best courses to study in Ireland. MSc in Cyber security in Ireland deals with technologies, processes and controls that are designed to protect systems, networks and data from cyber-attacks. Ireland has already proven itself to be an innovative technology hub, and cyber security is another area in which it can become a global leader. There is an estimated requirement of 1 million jobs in the field of Cyber Security and this may increase up to 2 million in 2022. Top 5 global companies for cyber security are located in Ireland. This is one of the best courses in Ireland in the year 2021. For a fresher, the salary after Masters in cyber security in Ireland is €42,000
Cloud Computing in Ireland
Ireland has the potential to be the world leader in cloud computing soon. This cloud computing course in Ireland will offer students the most advanced knowledge and skills that the fastest growing global industry needs. Cloud computing has become a multi-billion euro industry, providing specializations in two key areas, such as storage and development services. Masters in cloud computing in Ireland aims to meet the demand from the industry through the development of key skills and abilities.
Digital Marketing in Ireland
Digital Marketing Courses, one of the Top 10 courses in Ireland is a growing field that most IT graduates and experienced professionals in the software industry would like to learn. In MS in Digital Marketing in Ireland, you will develop practical skills in applying digital technologies such as online advertising, social media and mobile marketing, CRM systems, Search Engine Optimization and web data analytics in running the modern business. On completion of MSc in Digital Marketing in Ireland you will be able to plan, execute and evaluate digital marketing activities. Top universities and colleges are offering the best digital marketing courses in Ireland.
Software Engineering in Ireland
Software Engineering in Ireland is the best masters courses in Ireland. One of the fast-growing and highly demanding fields in the 21st century is computer and software engineering. Globally, the need for professionals who are software engineers is greater now than ever before. Masters in Software engineering in Ireland graduates are no longer constrained to IT companies; rather, they are sought after in almost any sector due to the use of software and computers for all purposes. Ireland is the 2nd largest exporter of IT services in the world next to the US. For a software engineer to develop the skills of analyzing, designing, constructing and maintaining computer applications software a master's program in software engineering would be apt.
Artificial Intelligence in Ireland
Artificial Intelligence (AI), one of the best courses in Dublin is a computer science field that allows computers and machines to perform tasks that usually require human intelligence. It is multiple applications ranging from chess-playing robots and autonomous cars to image, speech, language processing, robotic manufacturing and monitoring systems. AI simulates procedures of human intelligence by merging big data sets, machine learning, and computing power with problem-solving algorithms. Developing skills to meet the growing demand in the industry through training programs and full-time Masters in AI in Ireland could be of great help.

Ireland is where strange tales begin and happy endings are possible.This is the best course to study in Ireland.
Conclusion
There are several top-ranked universities in Ireland which are absolutely phenomenal places to complete your further education and earn a qualification which serves you personally and in the workplace. While we agree that some places are better than others, it'd be harmful to impose any academic institution. There are so many reasons why you'd want to study one place over any other and we won't stand in the way of your horizons. Consequently to allow you to expand your horizons and be an aid to that end, below you'd find a shorter list of all the universities you can get a good education at in Ireland.