Griffith College Dublin
Call now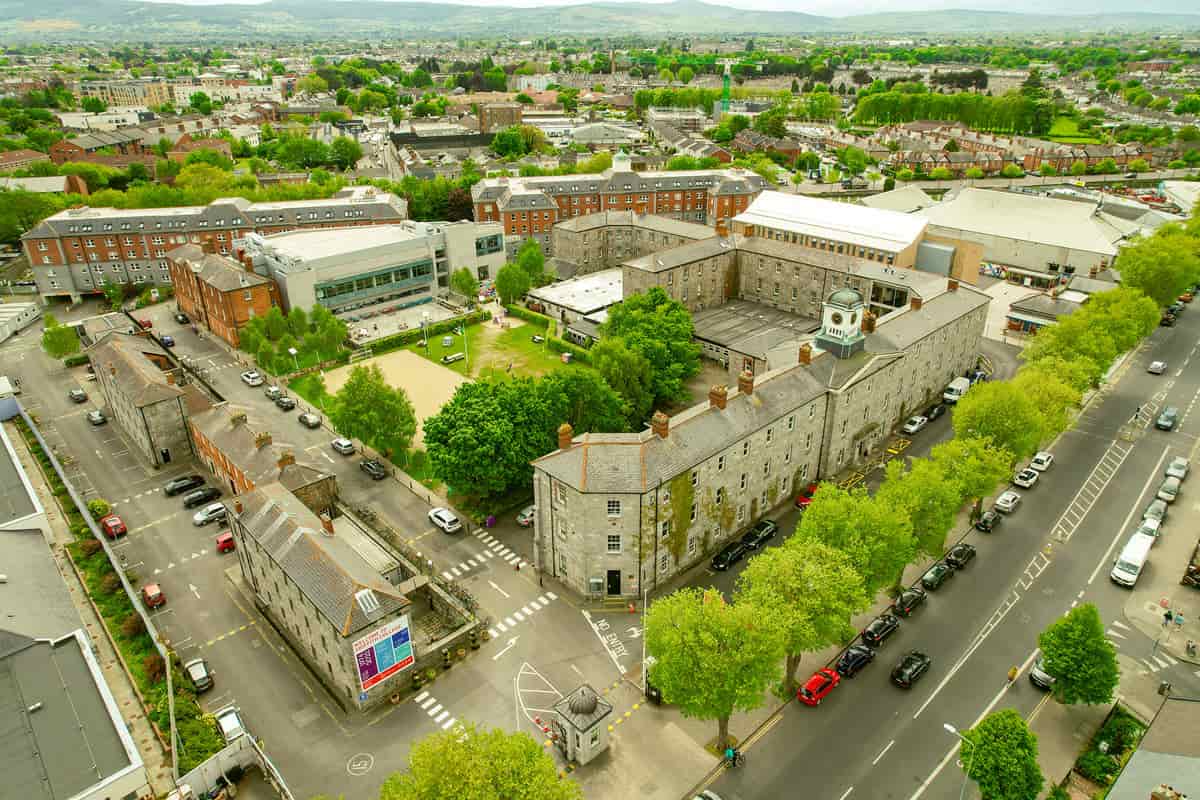 Griffith College is the largest independent higher education institution in Ireland with campuses in Dublin, Cork and Limerick. It is named after the former Griffith Barracks on the South Circular Road in Dublin. More than 1,400 international students from over 77 countries step into Griffith college every year to study at their vibrant and centrally located campuses. 

Griffith College aims to inspire and empower students to take a hold of their passions. Being one of the ancient education institutions in Ireland, the college helps create a challenging, innovative and motivating platform for students to develop and sharpen their professional skills.
Get all your doubts
clarified now for FREE

Thank you for choosing us
Our experts will get back to you at the earliest
or
The College is divided into a number of faculties:
Faculty of Business
Graduate School of Business
The School of Professional Accountancy
Faculty of Law
The Professional Law School
Faculty of Computing Science
Faculty of Journalism & Media Communications
Faculty of Design
The Leinster School of Music & Drama
Faculty of Training & Education
Faculty of Computing Science
Corporate Training
Short Courses
Griffith Institute of Language
Why Should You study in Griffith College?
Welcoming to International Students

Griffith College's International team is committed to ensuring a high quality academic, cultural and social experience for the entire international student body. Currently the college hubs in students from 77 different nationalities and this number continue to grow annually. International students have contributed greatly to the success of the College, both academically and through sporting and cultural achievements.
Prestigious Alumnae
Many former students of Griffith college have fared well globally, in fields as diverse as accountancy, business, computing, design, law, media, music and drama. The 8th President of Ireland, Mary McAleese and Nobel Laureates Seamus Heaney and John Hume received their fellowship awards in Griffith.

Not only back then, even now, Philip Murray achieved first in the world in his F5 accountancy exams and Griffith College students accounted for all five finalists for photographer of the year at the 2013 student media awards.

You can now imagine the chances of being exceptional if you are going to be a part of Griffith college. For more details on the courses and admissions, contact the admissions team at GoIreland.in.
Quality and Qualifications Ireland (QQI)
Academic programmes in Griffith are validated by the Irish government degree awarding body called Quality and Qualifications Ireland (QQI). Awards made by QQI hold an international recognition and reputation.
European Bologna System
Griffith College is part of the European Bologna Process, a system that was created to facilitate international mobility for students and graduates.  The European Bologna system improves transparency between higher education systems, and implements tools to facilitate recognition of degrees and academic qualifications.
European Credit Transfer and Accumulation System (ECTS)
Griffith College students are awarded ECTS credits in accordance with European Bologna system, which enables greater student mobility across international institutions and also aids curriculum design and quality assurance. ECTS is central to the internationalisation of higher education across Europe.
National Qualifications Framework
Griffith College's degree programmes adhere to the National Qualifications Framework which is an international standard that points out the quality of education. It also defines the relationship between all education and training awards. 
International Iinks
Griffith college also has international links with various governing bodies and validating partners to ensure that all programmes are recognized internationally.
NAFSA: Association of International Educators
NAFSA: Association of International Educators is a non-profit organisation for professionals related to international education, including administrators, education abroad providers, international student advisors, and English as a Second Language administrators. It currently serves over 10,000 educators worldwide
European Association for International Education (EAIE)
EAIE is a non-profit organisation founded in 1989. Its members are individuals involved in the internationalisation of their institutions through training, knowledge sharing, networking and conferences. EAIE's main aim is to stimulate the internationalisation of higher education worldwide. This organisation has 2400 members from over 80 countries.
Forum on Study Abroad
Forum on Study Abroad is a non-profit organisation which is recognised by the U.S. Department of Justice and the Federal Trade Commission for the field of education abroad. It is the only organization whose exclusive purpose is to serve the field of education abroad.
The Association of International Education Administrators (AIEA)
AIEA, formed in 1982, is composed of institutional leaders promoting the internationalisation of higher education. Its purpose is to establish and maintain a network among international education leaders, facilitate international discussion on significant issues within international education, and increase cooperation among higher education institutions.
The European Journalism Training Association (EJTA)
EJTA is a non-profit organisation which groups over 55 Journalism centres, schools and universities from 24 countries across Europe.  Its purpose is to enhance journalism education in Europe through members' collaborations and regular meetings.
British Council Going Global
Going Global is an annual conference organised by the British Council. It serves as an open forum for global leaders of international education to discuss issues facing the international education community. Each year Going Global attracts over 1,000 registered attendees from all over the world, who represent education sectors and a variety of other industries with perspectives on international education. 
Get list of eligible universities
for your profile - FREE!

Thank you for choosing us
Our experts will get back to you at the earliest
or
Grab 15 minutes of FREE consultation
We have received your enquiry. We will call you soon.

19 Irish Education Consultants to guide you to study in ireland
FREE Expert Admission Guidance
No Processing fee
Application fee waiver
€ 4000 Scholarship on admit
SOP & LOR Preparation
Education Loan
Visa Assistance
Thank you for choosing us, Our experts will get back to you at the earliest


Wanna get the regular updates of university & course insights instantly on your browser!