Scope of studying MBA in Ireland
Is Ireland a good place to study? Yes, Ireland is a beautiful island and is a blend of history, culture, quality of life and entertainment. Studying in Ireland will give an excellent start and all the required skills for a successful career. Ireland being a progressive, innovative country with promising career opportunities, many students prefer to study in Ireland. With one of the best education systems in the world, Ireland is ranked among the top 10 for education and provides students with a high-quality education. According to a major new international study, young people in Ireland have the opportunity for the highest levels of education in the World. World-class education, excellent career opportunities, the best Irish education system, post-study work visa opportunities are some of the reasons that make Ireland a perfect study abroad destination for international students.
Our team gets results
Ireland is a land of Saint and Scholars with 34 higher education institutions offering 5000 programs. Ireland has a range of institutions, including 7 universities and 14 Institutes of Technology, in which 5 Institutions featured in the world's top 500 QS World University Rankings.
What is an MBA?
MBA stands for Master of Business Administration. This is an internationally recognized degree that is designed to acquire the required skills for a successful career in business and management. Studying for an MBA can also be helpful for those pursuing a managerial career. Accounting, economics, marketing and operations along with few elective courses are the subjects included in the core curriculum of most MBA programs. MBA degrees stand apart from regular Masters degrees. Peer-to-peer education and interaction between students from different backgrounds help students to create new business opportunities.
We are the Official Representative for Top Ireland Universities
Study MBA in Ireland
Are you planning to study MBA in Ireland? Are you looking for top MBA colleges in Ireland? Here is everything you need to know to have a great start with your studies. MBA in Ireland is a great choice for Indian students. Along with the natural beauty and culture, excellent post-degree opportunities attract many international students to study MBA in Ireland every year. Studying MBA in top Irish universities offers several specializations including Healthcare, Public Administration, to Project Management. MBA in Ireland is a 1–2-year course and is available as full-time, part-time and distance learning courses in a handful of Ireland universities. Top universities and colleges in Ireland offer MBA and Executive MBA programs and at many universities in Ireland, study programs are taught in English. So basic knowledge of English language is one of the entry requirements for MBA study. And many MBA schools and colleges expect a certain amount of work experience to get admission.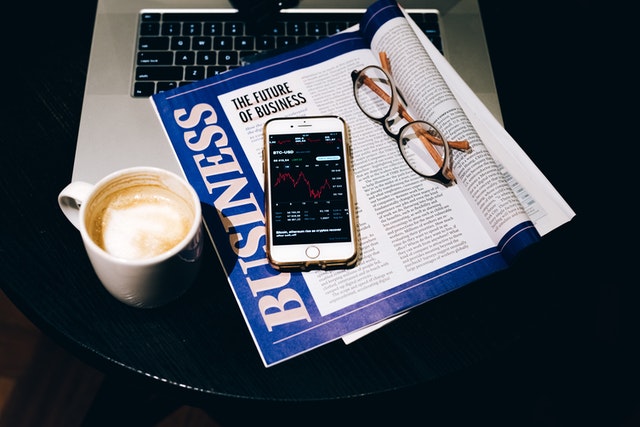 Eligibility criteria for MBA in Ireland
Although eligibility criteria for MBA differ for each university, here is a list of requirements usually required by universities to pursue MBA abroad
A minimum of three to five years of work experience

An undergraduate degree from a recognized university, professional qualification or a track of business achievements.

A valid GMAT score. Generally, top universities in Ireland require a minimum score of 550.

Depending on the university, acceptable scores of English language exams IELTS; TOEFL; GMAT

Official transcripts of undergraduate or postgraduate degrees.

Latest resume with all the necessary academic, work experience and achievements details

SOP or personal essays as required by the university.

Two letters of recommendation and other supporting documents required.
Type of MBA courses in Ireland top universities
Ireland being the 7th most popular study abroad location for students has gained growing popularity for MBA studies. MBA courses in Ireland are Full-time MBA, Part-time MBA and Executive MBA.
Full-time MBA in Ireland:
This is a full-time MBA course offered to students who do not pursue a job.

Course duration is one year

Classes are conducted in an intensive classroom environment

Suites for students who are not working and looking to acquire business management skills.
Part-time MBA in Ireland:
This is a part-time MBA course offered for professionals with a minimum of 2 years of work experience.

Course duration for this program is two to three years

Classes are generally conducted on weekends

Suites for professionals who are working and wish to acquire business management skills
20 Branches Across 12 Countries!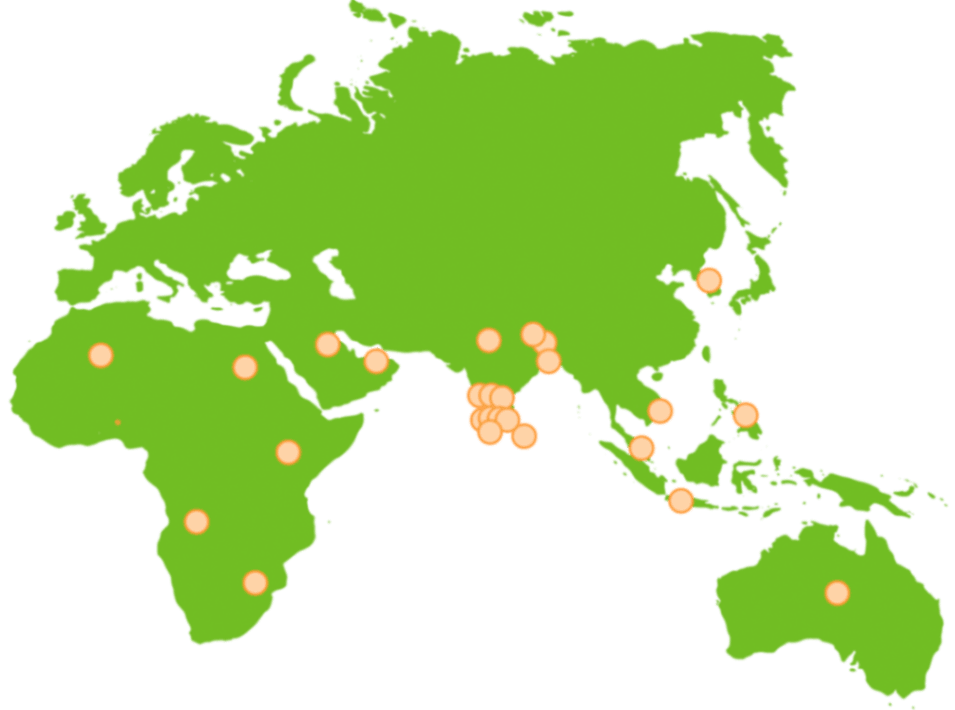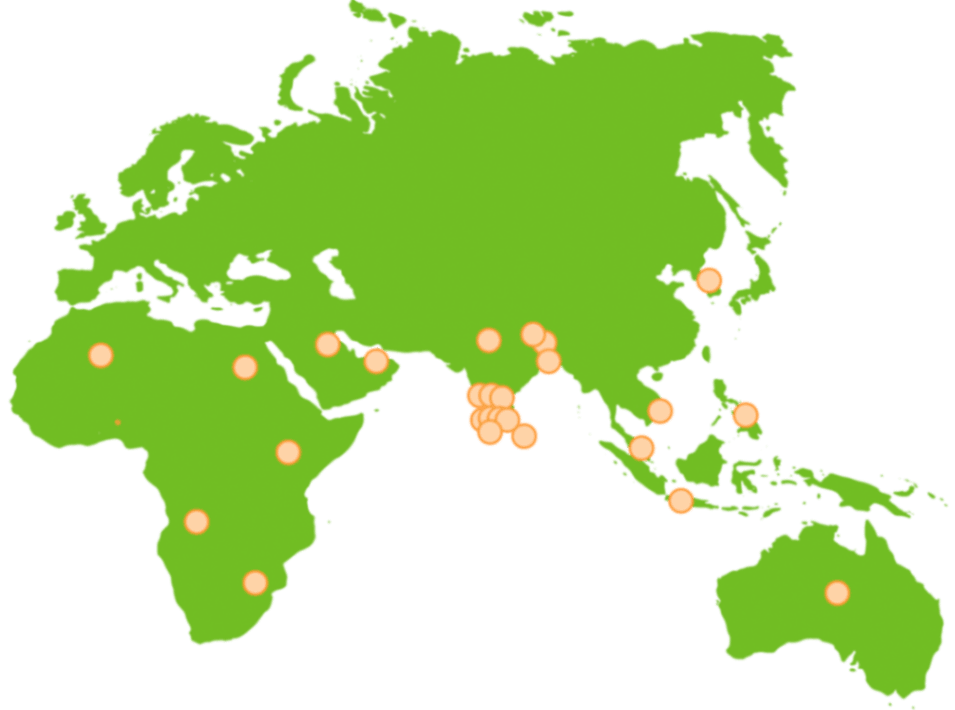 Executive MBA (EMBA) in Ireland:
EMBA in Ireland is a part-time MBA course offered for professionals with higher work experience.

Course duration is 15-24 months.

Classes are conducted on weekends

Course curriculum is the same as a full-time MBA but with fewer electives and assignments.

Suits for professionals who have higher work experience and looking to acquire enhanced leadership skills, critical thinking abilities and networking with a niche of professionals.
Which MBA course is right for you?
Many individuals often worry about choosing the right MBA program. While choosing MBA programs, there is nothing like one course fits all. Every individual has his own goals, skill requirements, financial situation and career orientation. Since we have listed the type of MBA programs available in best MBA colleges in Ireland in detail, you can check out which program suits you the best. If you can give full time commitment and are not a working professional, you can choose Full-time MBA in Ireland. If you are a working professional with a good amount of experience, EMBA would be the right fit. If you are considering the cost of MBA and cannot afford Full-time MBA, you can go for a Part-time MBA in Ireland.
Top colleges to study MBA in Ireland
Here is the list of top MBA colleges in Ireland along with the MBA courses they offer.
| List of Colleges in Ireland | MBA courses offered |
| --- | --- |
| Trinity College Dublin | MBA, EMBA |
| University College Dublin | MBA, EMBA |
| Technological University of Dublin | MBA |
| University College Cork | EMBA |
| University of Limerick | MBA |
| Griffith College | MBA, EMBA |
| Dublin Business School | MBA, EMBA |
| National University of Ireland Galway | EMBA |
Career opportunities after MBA in Ireland
After pursuing MBA in Ireland top colleges, the country provides excellent career opportunities for graduates. Many companies like Google, Apple and more are expanding their business in Europe thus providing more job opportunities. Ireland welcomes more business and is a happening place for entrepreneurs and business aspirants to have a successful career. A recent European study states that Irish MBA graduates see a 50-60% increase in their annual pay. The employment statistics in Ireland's top business schools indicate that nearly 90% of MBA graduates manage to find a competitive position within 3 months of post-MBA.

MBA graduates can start their own business and become an entrepreneur. Product manager, marketing manager, business consultant, health services manager and financial manager are some of the popular jobs for MBA graduates. The country offers undergraduate students the opportunity to work in Ireland for 12 months their post studies. Masters and graduate students have the opportunity to work in Ireland for 24 months after their post studies.

Top universities and colleges in Ireland offer MBA degree in both full-time and executive programs to choose from. Check out the eligibility requirements and apply to the best MBA colleges in Ireland to pursue your degree.