Pune's best international education consulting
Pune's best international education consulting
Every college student's goal is to study abroad. However, due to the complexity of the application procedure for foreign schooling, a slew of education consultancies have sprouted up around the city. Here is a list of the best international education consultants in Pune. Pune is dubbed the "Oxford of the East." This lovely city, recognized for its educational and cultural significance, has seen an ever-increasing flood of students coming to study here, as well as a growing number of students traveling overseas for further education.

International education offers several advantages that Indian education does not. Better professors, exposure to new cultures, incredible research possibilities, and a job market that is eager to recruit you overseas are all benefits of studying abroad. However, getting there won't be easy. You must enhance your academic performance, participate in extracurricular activities, and begin the application process, and that is only the tip of the iceberg. The road to international education is long and winding. This is why many students choose to seek assistance from abroad advisors. As a result, we have compiled a list of the most well-known international education experts in Pune for your convenience.
Our team gets results
Ireland is a land of Saint and Scholars with 34 higher education institutions offering 5000 programs. Ireland has a range of institutions, including 7 universities and 14 Institutes of Technology, in which 5 Institutions featured in the world's top 500 QS World University Rankings.
Top 8 International Education Consultants in Pune GoIreland
Pune's best international education consulting firm is India's leading Ireland education consultancy, with offices in Pune, Chennai, Bangalore, Mumbai, Delhi, and other cities around the country. GoIreland's education consultant has 11 years of expertise in the field of international education consulting.

We provide a comprehensive variety of services, beginning with course, college, and university selection and ending with students' arrival in Ireland. We are solely dedicated to offering possibilities for education in Ireland through universities. We give answers to all of your questions regarding studying in Ireland, based on our considerable expertise and knowledge of the entire process. Set aside your concerns and approach us to get your desired results. GoIreland is the finest Ireland education consultant in Pune, having the experience to assist students in not just fulfilling their goals of studying abroad, but doing it systematically, rationally, and cost-effectively. Our staff is dedicated to offering expert guidance and assisting students in avoiding typical mistakes when studying abroad.
We are the Official Representative for Top Ireland Universities
iSchoolConnect
Studies in the United States, Europe, and Singapore can be applied for through ISchoolConnect, a study abroad consultant with a web-based platform. Because the platform is AI-powered, it can quickly propose and apply to institutions depending on your interests. The software responds to your SOP draughts in real-time! Furthermore, it provides comments on the readability of your essay, identifies missing components, and assists you in writing the ideal SOP! They offer a chatbot that can answer any inquiries concerning courses, universities, tests, applications, scholarships, loans, visas, currency cards, and other post-departure activities in real-time. In addition, if you feel the need to speak with a human, the chatbot may quickly transfer your conversation to a real counselor. To begin your study abroad procedure with them, simply provide a few facts to their chatbot CASIE, who will then carry it ahead online.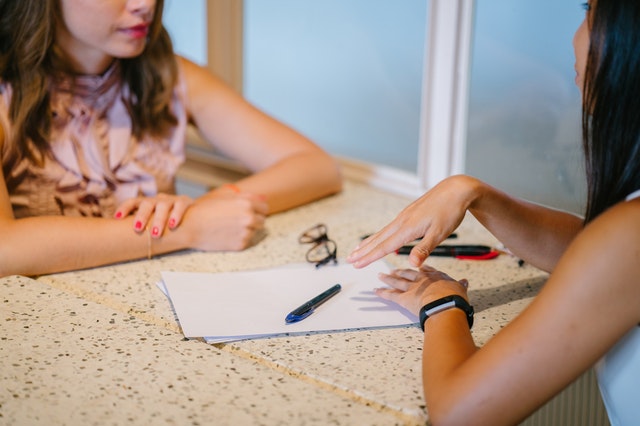 Krishna Consultants Inc.
Krishna Consultants has partnerships with over 700 colleges worldwide. So far, they have dispatched around 15,000 students to various nations across the world. Canada, Australia, New Zealand, Singapore, Ireland, the United Kingdom, the United States, and twenty more nations are among them.

They assist students with course and university choices, applications, financing, scholarships, visas, and travel arrangements. Krishna also offers test preparation and tutoring for the GRE, GMAT, SAT, and TOEFL/IELTS. You may obtain more information by calling them, sending them an email, or visiting one of their offices in Viman Nagar or Kothrud.
Edwise International is an educational consulting firm.
Edwise, which was founded in 1991, is one of the top international education consultants in Pune. They give information about higher education in a variety of nations, including the United Kingdom, the United States, Canada, Australia, Germany, and many more. the firm has two locations in Pune that offer exam preparation, career counseling, application, finance, and visa support. So, once you've decided on whatever services you require, you may make an appointment using their website. Enter a name and a phone number. Edwise will contact you shortly to arrange a meeting at the Edwise branch closest to you with one of their counselors.
Consultancy IDP
The organization is an international education organization that provides student placement services all around the world. They only cover universities in Australia, the United States, the United Kingdom, New Zealand, Ireland, and Canada. However, it is claimed to have a larger audience in Australia, Canada, and the United Kingdom.IDP specializes in course recommendations, IELTS preparation, pre-departure support, visa, housing, and health insurance for students. You can use their services by registering on their website. You will be given a counselor to assist you with your study abroad experience. If you decide to seek therapy or need assistance with your financial paperwork, you may go to their website.
20 Branches Across 12 Countries!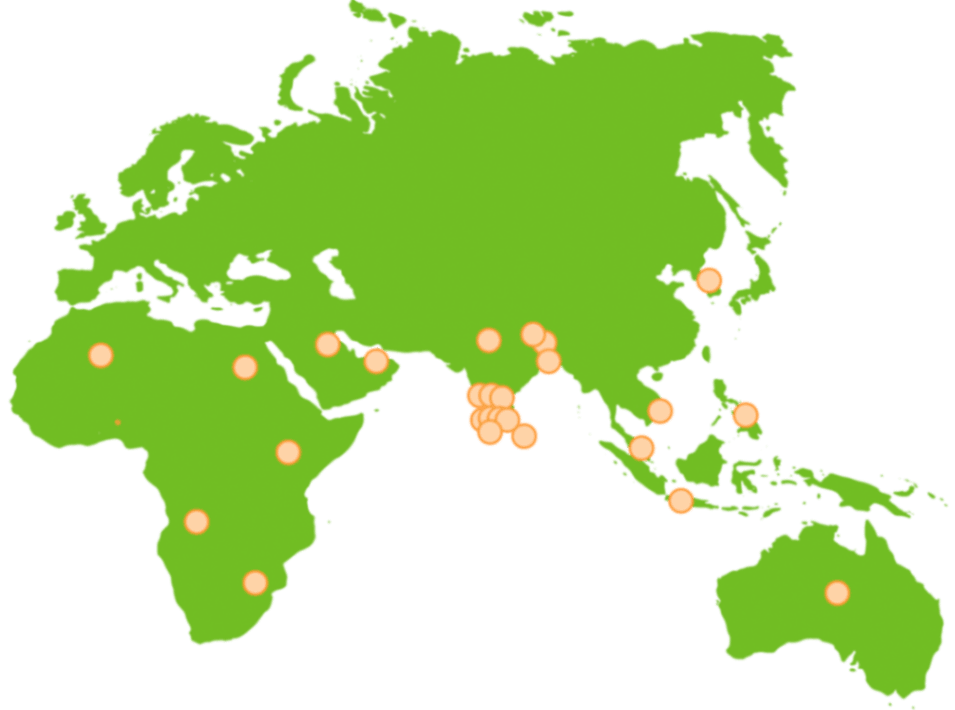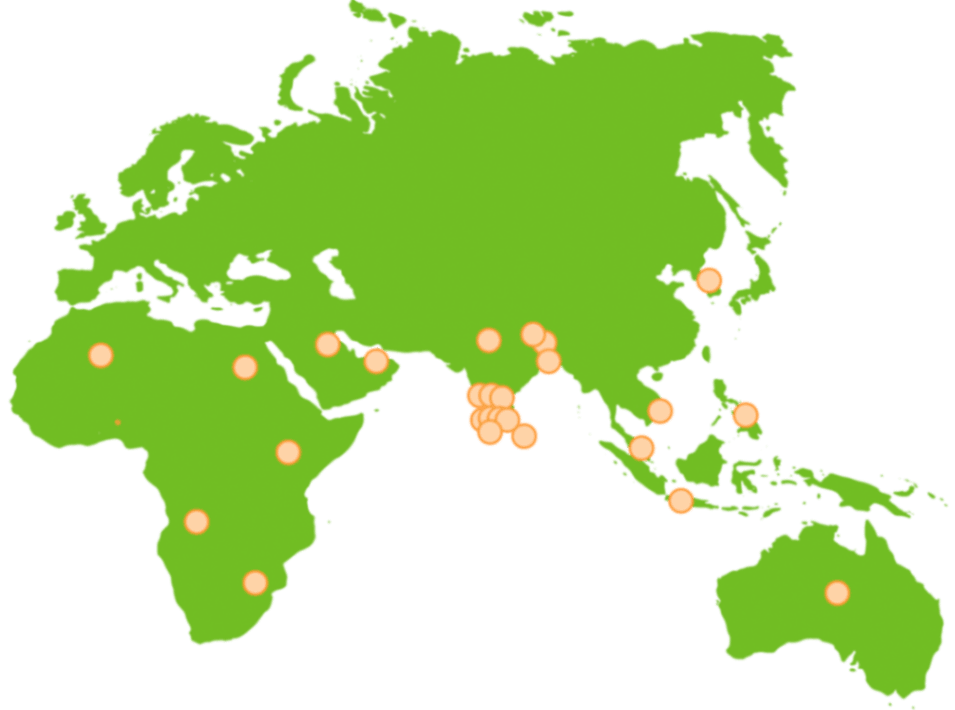 Imperial
Imperial Overseas Education Consultants, which began as a single office in Mumbai, has expanded to Pune. They offer education consulting services such as counseling, test prep, university selection and entrance, visa and loan processing, and so on. Imperial students can fly to a variety of nations for higher study, including the United Kingdom, Australia, Germany, Canada, Singapore, and others. You may read their student testimonials to learn about the programs they offer at universities in each of these nations. Once you're certain that your interests align with what they have to offer, you may visit their Hinjewadi or Kothrud offices to begin your study abroad process.
Education at SIEC
SIEC is an international education recruitment firm that was founded in 1995. They offer career counseling, application and visa help, and post-arrival assistance. SIEC also prepares students for the GRE, GMAT, SAT, and TOEFL/IELTS, as well as informs them about available scholarships.SIEC holds educational exhibitions and seminars on foreign education all across India. Students can select from several nations, including Australia, Canada, Germany, Ireland, New Zealand, Singapore, the United Kingdom, and the United States. You may contact them by phone, email, or by completing a contact form on their website.
The Chopras
The Chopras run one of the best studies abroad, learning, and investment firms, assisting people to study abroad, find jobs in foreign countries, and invest in US estates. As a result, foreign education is not their only priority. Their study abroad services include career counseling, application aid, exam preparation, visa support, and pre-departure planning. Their nation possibilities include the United States, Singapore, Malaysia, Germany, and others. So, if you're interested, you may set up a preliminary e-meeting with them. Later on, you would be required to visit their offices regularly for therapy sessions.
Best Ireland consultancy in Pune
GoIreland is the finest Ireland education consultant in Pune, having the experience to assist students in not just fulfilling their goals of studying abroad, but doing it systematically, rationally, and cost-effectively. Our staff is dedicated to offering expert guidance and assisting students in avoiding the usual difficulties of studying abroad. Whether you're looking for a study abroad consultation in Pune to pursue a certificate or a Bachelor and Masters degree, whether you want to return to India after finishing your higher education or remain and work, we at GoIreland consulting work closely with you to find the ideal solution for you.

Our specialists appreciate the importance of excellent education, and we understand the worry and uncertainty that students have as they navigate the intricate maze of information regarding various countries, courses, tuition price systems, scholarships, visas, employment possibilities, and much more.