Griffith College Dublin
Call now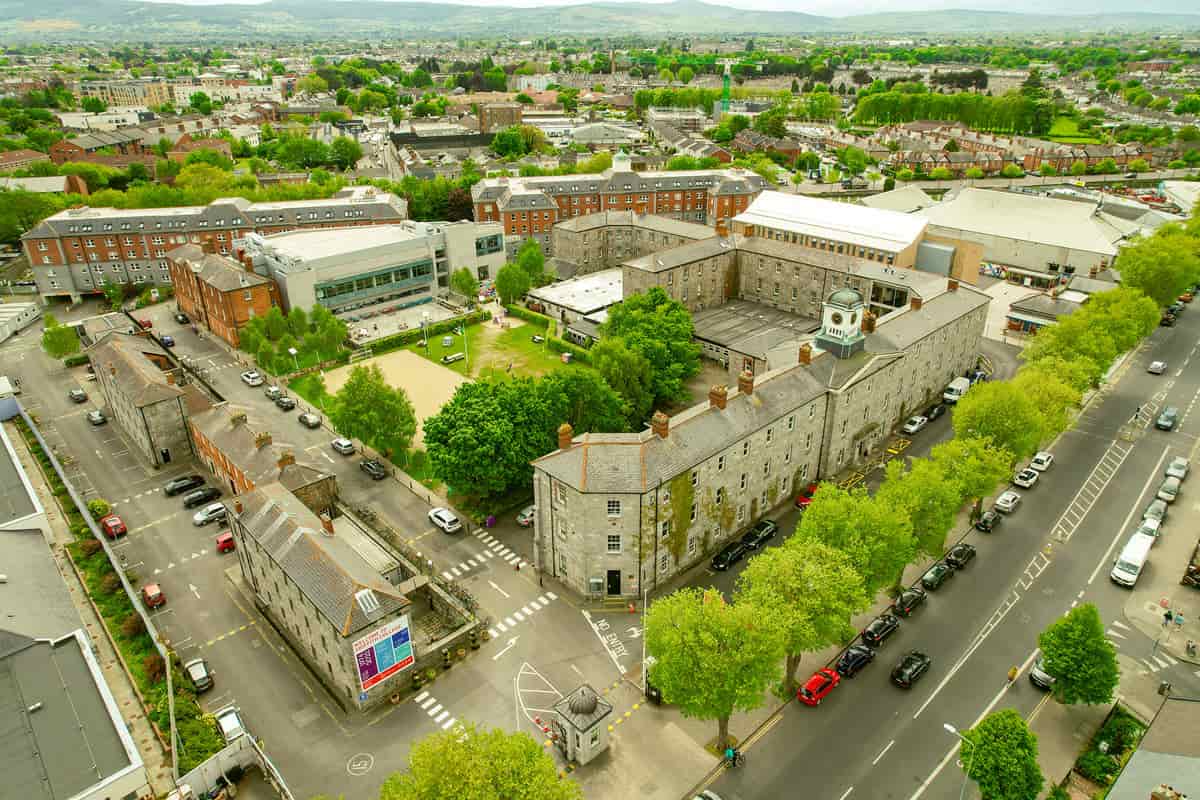 Griffith College is Ireland's largest independent university. Around 1,500 international students from over 80 countries worldwide come to Griffith College for high class education and taste an enviable, award winning reputation. 

Griffith University offers internationally recognized degree courses at the undergraduate and postgraduate degree courses, complemented by a wide range of professional, short term and corporate training.

If you are interested in studying at Griffith University, GoIreland will be delighted to discuss the course that best suits your needs and assist you throughout the admission process. Admission to most of Griffith University's academic course is based on academic achievement in formal education or on experience and other achievements.
Get all your doubts
clarified now for

Thank you for choosing us
Our experts will get back to you at the earliest
or
WHY STUDY AT GRIFFITH UNIVERSITY?
A postgraduate or undergraduate degree from Griffith University can help you achieve your career goals and reach your full potential. Whether you are interested in broadening your skills, becoming a specialist or changing careers, Griffith will help you reach your goals. The college stands with pride due to the numerous awards of the students in disciplines such as digital media, engineering, computing, science, interior design, fashion design, music, law, business and media, humanities, education, fine arts and health. 

Part-time study option: Griffith University is one of the biggest independent colleges in Ireland, offering both courses and professional programs with full time/part time study options. All programmes enjoy external recognition and approval and are taught by highly respected lecturers to give students an inspiring and rewarding education. 

Innovative teaching methods: Academic perfection combines knowledge acquisition with the refinement of the facilities necessary for the professional field. At Griffith College, teaching methods include group work/independent study, tutorials, project work, discussion, web-based learning. 

Top class Facilities: Griffith University also offers as part of its facilities computer labs, a library, free WiFi, a multimedia resource centre and a Students' Union building that includes a pool hall, sports and table tennis for great enjoyment. Students also enjoy the on-campus restaurant with great value and quality.
Courses offered in griffith college
Griffith College offers full as well as part-time bachelors degree and higher education qualifications in various disciplines including Law, Business, Accountancy, Computing Science, Journalism, TV Production, Media, Film Production, Design, Fashion, Music and Drama.

The postgraduate courses in Griffith College are available in full-time, part-time, online and blended. They include masters, postgraduate diplomas and higher diplomas in business, computing, design, journalism & media communications, PR, TV & Radio, law, training & education, music and drama. All are tailored to meet the needs of industry.
Griffith College is a goldStar CPA approved Educator
The college offers professional accountancy programmes for Association of Certified Chartered Accountants (ACCA), Certified public Accountant (CPA), Chartered Accountant Qualification (ACA) and Accounting Technicians Ireland (IATI).

The ACCA has awarded Griffith College Dublin the Platinum accreditation – the highest recognition by the ACCA.
Music and Drama
The Griffith College Dublin campus is the home of the Leinster School of Music & Drama. Established in 1904, the Leinster School offer theory classes in Music & Drama to groups and individuals subject to availability. The Leinster School is also an examining body and has a Theory Examinations Syllabus with levels from Preparatory to Grade 8.
How to apply for study in griffith university
Looking for applying for masters in higher education or postgraduate program or business degree and bachelor of business at Griffith University as an international student, you will need to check out GoIreland. GoIreland is the best consultancy for higher study in Ireland. We help you to apply higher study in Dublin, take care of each and every step with utmost care. 

Griffith University is committed to progressive multidisciplinary teaching and research and a valuable online provider with Open Universities. Griffith University is a public research university in southeastern Queensland on the east coast of Australia. The university has five campuses located in the Gold Coast, Logan City and the Brisbane suburbs of Mount Gravatt, Nathan, South Bank.
Fees, Funding and Scholarships
Griffith University tuition cost varies depending on which degree you choose. You can also contact GoIreland admissions team for more specific details. Griffith University also offers an exciting range of scholarships to support international students who come for their Masters.
Get all your doubts
clarified now for

Thank you for choosing us
Our experts will get back to you at the earliest
or
Grab 15 minutes of FREE consultation
We have received your enquiry. We will call you soon.

19 Irish Education Consultants to guide you to study in ireland
FREE Expert Admission Guidance
No Processing fee
Application fee waiver
€ 4000 Scholarship on admit
SOP & LOR Preparation
Education Loan
Visa Assistance
Thank you for choosing us, Our experts will get back to you at the earliest


Wanna get the regular updates of university & course insights instantly on your browser!