Data Analytics vs. Big Data vs. Data Science
Previously, data was commonly associated with scientific research but now, it is also related to almost anything we deal with. Data is collected by organizations and institutions, including businesses (e.g., sales data, revenue, profits, stock price), governments (e.g crime rates, literacy rates, unemployment rates) and non-governmental organizations (e.g., censuses of the number of homeless children by non-profit organizations).

Now that data involves in everything we do, it is a general concept that refers to the fact that some existing information or knowledge is represented or coded in some form suitable for better usage or processing.

This is challenging to overstate the value of data in today's economics. The tools we use and activities we take consume and create the digital version of our world, all captured and waiting to be used. Data have grown a real resource of importance across most industries and is strongly considered the gateway to competitive advantage and disruptive strategy.

Along with the increase of data have come three distinct efforts concerned with harnessing its potential. One is called Big Data, the Second one is called Data Analytics and the third one is called Data Science. These terms are often used interchangeably despite having basically various roles to play in bringing the potential of data to the doorstep of an association.

Though some would argue there is but confusion over the terms Data Analytics, Data Science and Big Data, this has more to do with marketing benefits than a fair look at what those terms mean on real-world projects.

Data Analytics is a bunch of tool and techniques to perform analysis on data. Big Data looks to collect and handle large volumes of various data to serve large-scale web applications and vast sensor networks. Data Science looks to create models that capture the underlying patterns of complicated systems and classify those models into working applications.
Our team gets results
Ireland is a land of Saint and Scholars with 34 higher education institutions offering 5000 programs. Ireland has a range of institutions, including 7 universities and 14 Institutes of Technology, in which 5 Institutions featured in the world's top 500 QS World University Rankings.
Data Science
Data science is an interdisciplinary course about processes and systems to extract knowledge or insights from data in various forms. It can be either structured data or unstructured data, and pertains to everything related with data cleansing, preparation and analysis.

Data Science is the combination of mathematics, machine learning, statistics, problem-solving, programming, capturing data in ingenious ways, the ability to look at things differently, and the activity of cleansing, preparing and aligning the data similar to Knowledge Discovery in Databases (KDD).

Data science is the use of analytic methods to solving critical problems. The primary function is to help businesses turn their amounts of big data into helpful and actionable insights. Data science is not domain-specific but it is driven by computer science and machine learning.

In another word, in comparison with data analysts, in addition to data analytical skills., Data Scientists are expected to have secure programming skills, an ability to create new algorithms, manage big data with some expertise in the respective field.

Moreover, Data Scientists are also required to interpret and eloquently deliver the conclusions of their decisions, by visualisation techniques, developing data science applications, or narrating interesting stories about the solutions to their data problems.

The problem-solving abilities of a data scientist require an understanding of old and new data analysis programs to develop arithmetical patterns or discover patterns in data. For example, predicting the stock market, diagnosing patients based on their similarity or finding the patterns of fraudulent transactions, creating a recommendation engine.
Skills and tools of Data Science
Data Scientists need to have a basic understanding of some skills like Apache Spark, data mining tools and algorithms, Hadoop, machine learning, in depth knowledge in SAS or R, Python, Scala.
20 Branches Across 12 Countries!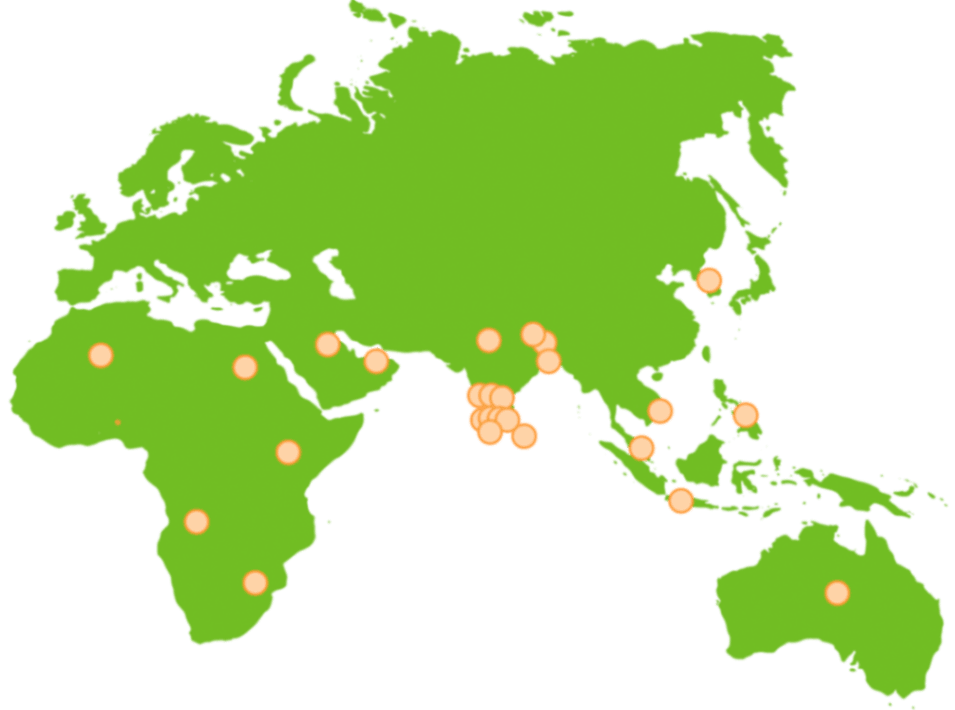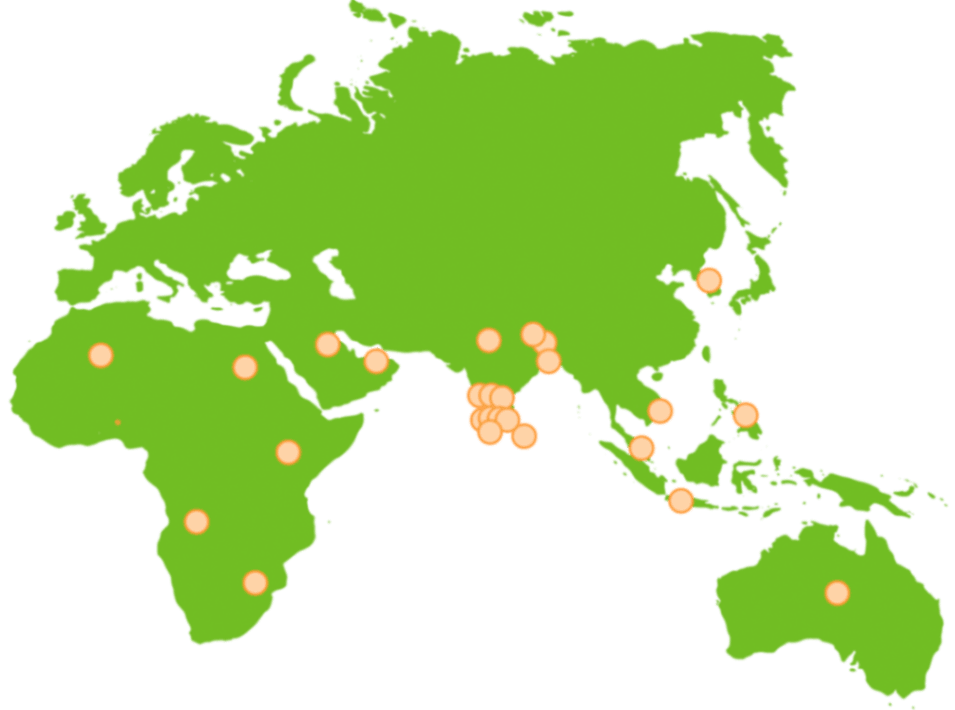 Applications of data science
Internet search: Search engines perform use of data science algorithms to produce the best results for search doubts in a fraction of seconds.

Digital Advertisements: The whole digital marketing spectrum uses the data science algorithms from display banners to digital billboards. This is the popular reason for digital ads getting higher CTR than traditional advertisements.

Recommender systems: The recommender systems not only make it simple to detect relevant products from billions of products available but also adds a lot to the user experience. A lot of organisations use this system to promote their products and suggestions in accordance to the user's demands and relevance of information. The recommendations are based on the user's previous search results.
Big data
Big data is something that can be used to analyse insight which can lead to the better decision and strategic business moves. Big Data refers to huge volumes of data that cannot be processed effectively with the traditional applications that exist.

Big data is a high volume and high velocity or high variety of information assets that demand cost-effective, decision making, innovative forms of information processing that enable enhanced insight and process automation. This is most often impossible to store in the memory of a single computer. Big Data means the theoretical concept of defining problems that arise do the large size of data where traditional data handling tools are not capable enough.
We are the Official Representative for Top Ireland Universities
Analytical Skills, creativity, Mathematics, statistical skills, Business Skills and Computer science.
Applications of big data
Big Data for Retail: Brick and Mortar or an online e-tailer, the answer to staying the game and being competitive is understanding the customer better to serve them. This requires the ability to analyze all the disparate data sources that companies deal with every day, including the weblogs, store branded credit card data, customer transaction data, loyalty program data and social media.

Big Data in communications: Gaining new subscribers, retaining customers, and expanding within current subscriber bases are top priorities for telecommunication service providers. The solutions to these challenges lie in the ability to combine and analyze the masses of customer-generated data and machine-generated data that is being created every day.

Big Data for financial services: Credit card companies, insurance firms, venture determines, retail banks, private wealth management advisories and institutional investment banks use big data for their financial services. The general problem with them all is the massive amounts of multi-structured data living in multiple disparate systems which can be solved by big data. Thus big data is used in a number of ways like that customer analytics, fraud analytics, operational analytics and compliance analytics.
Data analytics
Data Analytic is a science of examining raw data with the purpose of drawing conclusions about that information. It is used in a number of industries to allow the organisations and companies to make better decisions as well as verify and disprove existing models. Data Analysts are experienced data professionals in their organization who can query and summarize, process data, visualise data and provide reports.

Data Analytics is a bunch of tool and techniques to perform analysis on data. Companies have a strong understanding of how to leverage existing tools and methods to solve a problem and help people from across the company understand specific queries with ad-hoc reports and charts.

However, they are not demanded to deal with analysing big data, nor are they typically expected to have the mathematical or research background to develop new algorithms for specific problems.
Data Analytics Skills and Tools
Data Analysts need to have a basic understanding of some core skills like that data wrangling skills, data visualisation, exploratory data analysis, programming skills, Machine learning skills, SAS, SAS Miner, SQL, SPSS, SPSS Modeler, SSAS, statistics, Microsoft Excel, Microsoft Access, Tableau.
Applications of Data Analysis
Travel: Data analytics is able to optimize the marketing experience through the weblog /mobile and the social media data analysis. Travel sights can gain insights into the customer's desires and preferences. Products can be up-sold by correlating the current sales to the subsequent browsing development browse-to-buy conversions via customized packages and offers. Personalized travel references can also be delivered by data analytics based on social media data.

Energy Management: Most firms are using data analytics for energy management, energy distribution, energy optimization, including smart-grid management and building automation in utility companies. The application here is centered on the ruling and monitoring of network devices and manage service outages, dispatch crews. Services are given the ability to integrate millions of data points in the network execution and lets the engineers use the analytics to monitor the network.

Healthcare: The main challenge for hospitals with cost pressures tightens is to treat as many patients as they can efficiently, keeping in mind the development of the quality of care. Instrument and machine data is being used frequently to track as well as optimize patient flow, treatment, and equipment use in the hospitals. It is estimated that there will be a 1% efficiency gain that could yield more than $63 billion in the global health care savings.

Gaming: Data Analytics helps in collecting data to optimize and spend within as well as across games. Game companies gain insight into the dislikes and the likes of the users, the relationships.
Infographics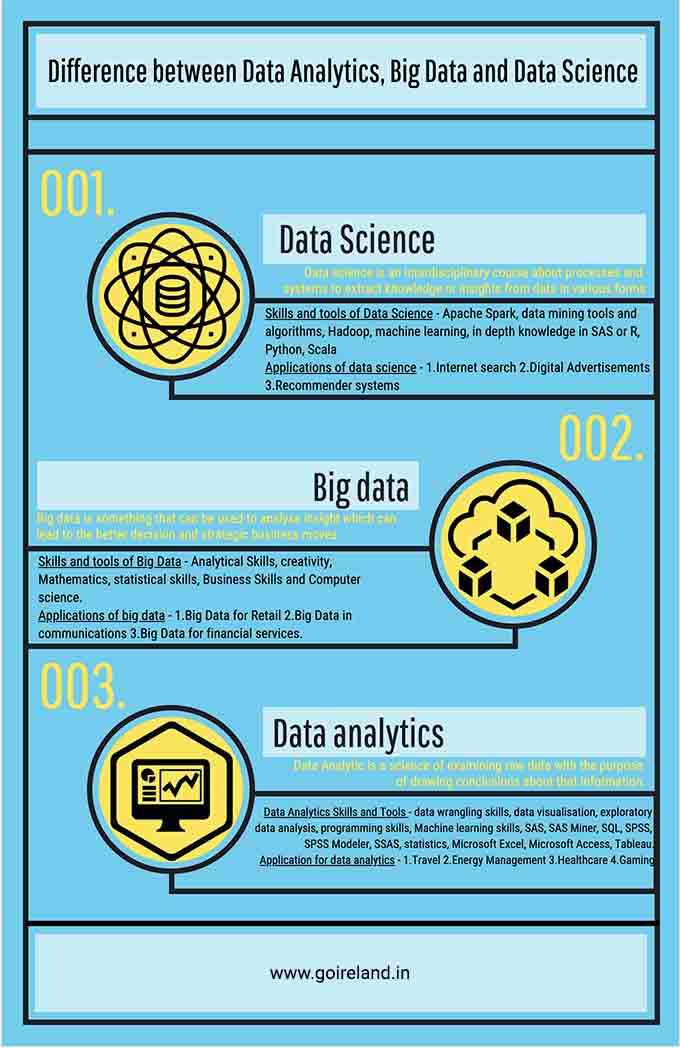 People also search for:
Masters in data science in ireland
Big data analytics courses in ireland
Big data courses in ireland
Masters in big data analytics ireland
Data science degree ireland
Data analytics training ireland
Big data training ireland
Big data masters in ireland
Big data in ireland
Data science course ireland