There are many benefits of pursuing higher and specialized courses in Ireland. One of the main things to consider is the top universities in Ireland for Masters (MSc) in Engineering Management when you want to join a masters program in Engineering Management in Ireland. Why is Ireland the best choice for a masters in Engineering Management? Engineering and managerial career options should be good in a knowledge-based and expanding economy. The education system in Ireland focuses on the knowledge aspects of the engineering management field. After studying in the best universities for Engineering Management in Ireland, you ought to be able to get a suitable position if you fulfill the requirements with the necessary experience.
More than 100 Ireland Universities for Masters in Engineering Management offer a wide range of specialized programs in this sector. Depending on your academic profile and expertise in the engineering field, you can get admission to a reputed Irish university and start learning new things or concepts in engineering management. Engineering with Management in Irish universities or educational centers is concerned with analyzing, designing, enhancing, installing, and managing integrated systems of people, materials, finance, and equipment.
Get application fee waiver
by applying through us
I agree to GoIreland terms and privacy policy
or After graduating from one of the most popular Institutes for Engineering Management in Ireland, they will get the technical skills familiar to all excellent engineers. These technical skills with the knowledge of engineering management are augmented by an understanding of the industrial and commercial environment. Many Masters in Engineering Management Universities focus on those areas with a specialization in engineering management. In these universities, students can concentrate only on the work role and career goals that they have in mind. When pursuing your masters degree in Ireland, make sure the university offers a wide range of concentration areas. This is how you can pick and select the skills or abilities you will need for your future employment. Both public and private universities and institutes in Ireland emphasize engineering management courses.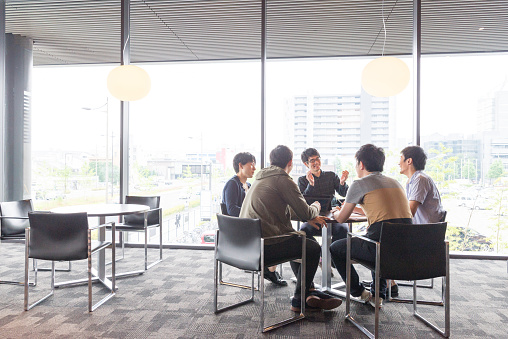 If you go with any of the public universities in Ireland for Engineering Management, you may graduate with an affordable fee range. While on the other hand, private colleges for Engineering Management in Ireland offer a higher fee structure. But the course curriculum may be the same, but with a little difference. Depending on your preferences, you can choose a part-time or full-time program. Almost all the universities in Ireland are known for high-quality and cost-effective engineering management master courses.