| Job roles after MSc in Human Computer Interaction in Ireland | Expected Salary after MSc in Human Computer Interaction in Ireland |
| --- | --- |
| User Experience Designer | €58,708 |
| Bilingual Customer Service Associate | €25,582 |
| User Experience Researcher | €50,611 |
| Senior User Experience Designer | €69,344 |
| Ads Reviewer | €27,734 |
| prodcut Designer | €56,346 |
| Designer | €47,115 |
| Full Stack Developer | €66,366 |
| User Interface Designer | €54,051 |
Technology permeates every aspect of daily life. We have innumerable encounters, whether through mobile applications, smart gadgets, or more conventional desktop systems. More than ever, it is critical to design these interfaces with a thorough understanding of the user, their requirements, and desires, in addition to how these interfaces will affect society as a whole. The MSc in Human Computer Interaction integrates fundamental concepts and abilities to equip you for a career in user experience and HCI. The course is one-of-a-kind in Ireland since it uses the University of Information & Communications Studies' top-notch expertise to examine the field of human-computer interaction (HCI) from a social science perspective. The scope of Human Computer Interaction in Ireland is on the rise substantially owing to the emergence of globally acknowledged organizations and their demands for talented interactions and interface specialists.

The concept of interaction and experience development is not as complex as it sounds. Interaction design is nothing more than the design of interaction between users and products. It is not only concerned with various interactive elements but additionally provides a certain output in an interactive way to the users. When individuals talk about interaction design, they generally mean that the products are software products such as websites or apps, but the aim of interaction design is to create products that help the user of the product achieve their goals. The interaction and experience design involves design, development, and marketing theme helps inform and create a design strategy, determining important interactions belonging to the product and the influence of technology and trends.
Users anticipate engaging experiences on contemporary websites, and owing to this Masters (MSc) in Human Computer Interaction scope in Ireland is in high demand nowadays. You can pursue a Masters in Interaction and Experience Design in Ireland if you're interested in learning about these fields. You have the option to study for an MSc in Interaction & Experience Design in Ireland at renowned institutions. You can look up "Masters in UX/UI Design in Ireland" to learn more. The MS in UI/UX program in Ireland allows students to build new technologies using their creative ideas, which is what the world needs right now. Today, every industry relies on computers to do its work. Therefore, UI/UX Engineers develop new software in accordance with their needs, making their day-to-day work comfortable. With the aid of technology, they may also take their work on a global scale.

Building new software with cutting-edge concepts is a difficult task, but design students consider it intriguing. This is just a result of their worry about how pervasive technology has grown in daily life. The universities in Ireland, such as Carlow IT, Limerick, Shannon, etc., collaborate closely with companies, professional associations, as well as other organizations to ensure that programs match industry standards. Students will therefore graduate equipped to distinguish out in a crowded employment market. The institute's Employment & Employability Guides can help students learn about life after graduation, comprehend what companies are looking for, and locate both internal and exterior chances.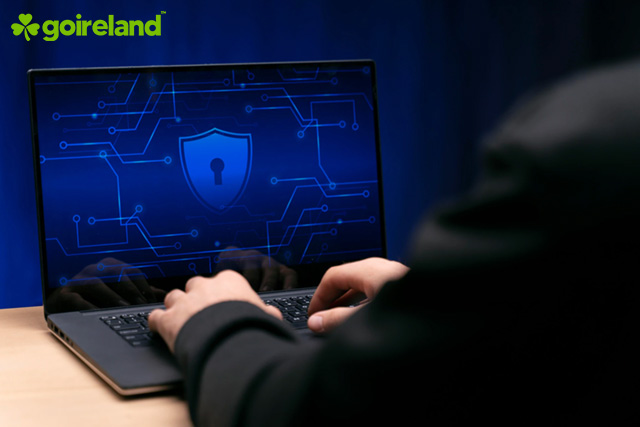 Substantial career support is available to students and recent graduates. This program offers guidance on courses, career choices, skill development, employment, and prospects for higher education. Students have the chance to interact with companies, attend employment fairs, assist with job applications and interviews, and receive advice on a variety of topics. This eventually leads to brilliant career prospects after Masters (MSc) in Human Computer Interaction in Ireland for aspirants, which is completely undeniable. Students pursuing a Master of Science in Human-Computer Interaction (HCI) are prepared to conceptualize, create, implement, and assess computer-based technologies so that users can make use of them. This multidisciplinary degree combines ideas and techniques from the social sciences, computer science, and graphic design. Students will learn user-centered and interactive design approaches when they develop technologies for information and communication (ICTs), such as interactive websites, mobile apps, and desktop programs, by drawing on these ideas and techniques. Evaluation of ICT, experimental usability testing, technology architecture, interaction design, and creation of various prototypes are all given special attention.

The job opportunities in Ireland after Masters in Human Computer Interaction are staggeringly increasing with the involvement of tech giants such as Apple, Facebook, Google, Microsoft, and IBM, to name a few. Our curriculum is fundamentally multidisciplinary. Cohorts are composed of incredibly different student groups every year with backgrounds in a variety of fields, including design, social science, business, and computer science, and varying levels of professional experience. The faculty at MHCI are leading and shaping the HCI field. They combine computer science knowledge with cognitive psychology, behavioral science, and design, and many of them are professionals who have worked in the field for many years. The multidisciplinary atmosphere at HCII is supported by the diversity of our faculty.