Aircraft Maintenance Engineering in Ireland
Call now
Highlights of Studying Aircraft Maintenance Engineering
Permanent Residence (PR) in just 2 years

The only programme which gives you a licence in Aircraft Maintenance Engineering

Get internationally recognised EASA Part 66 Category 'A' Aircraft Maintenance Licence

Cheapest fee structure for Aircraft Maintenance Engineering of 18 L

Over 17,000 aircraft required in 10 years, increasing demand for engineers

14/15 world's largest aircraft leasing companies have the origin base as Ireland

More than 250 companies involved in aerospace, aviation & space sectors in Ireland
FREE 1 – 1 Unbiased Counselling by IEAC Certified Consultants
Our Branches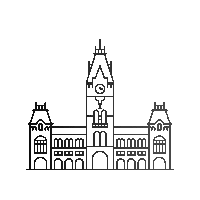 Chennai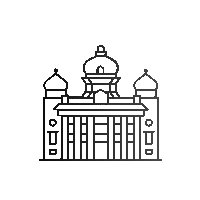 Bangalore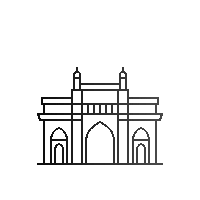 Mumbai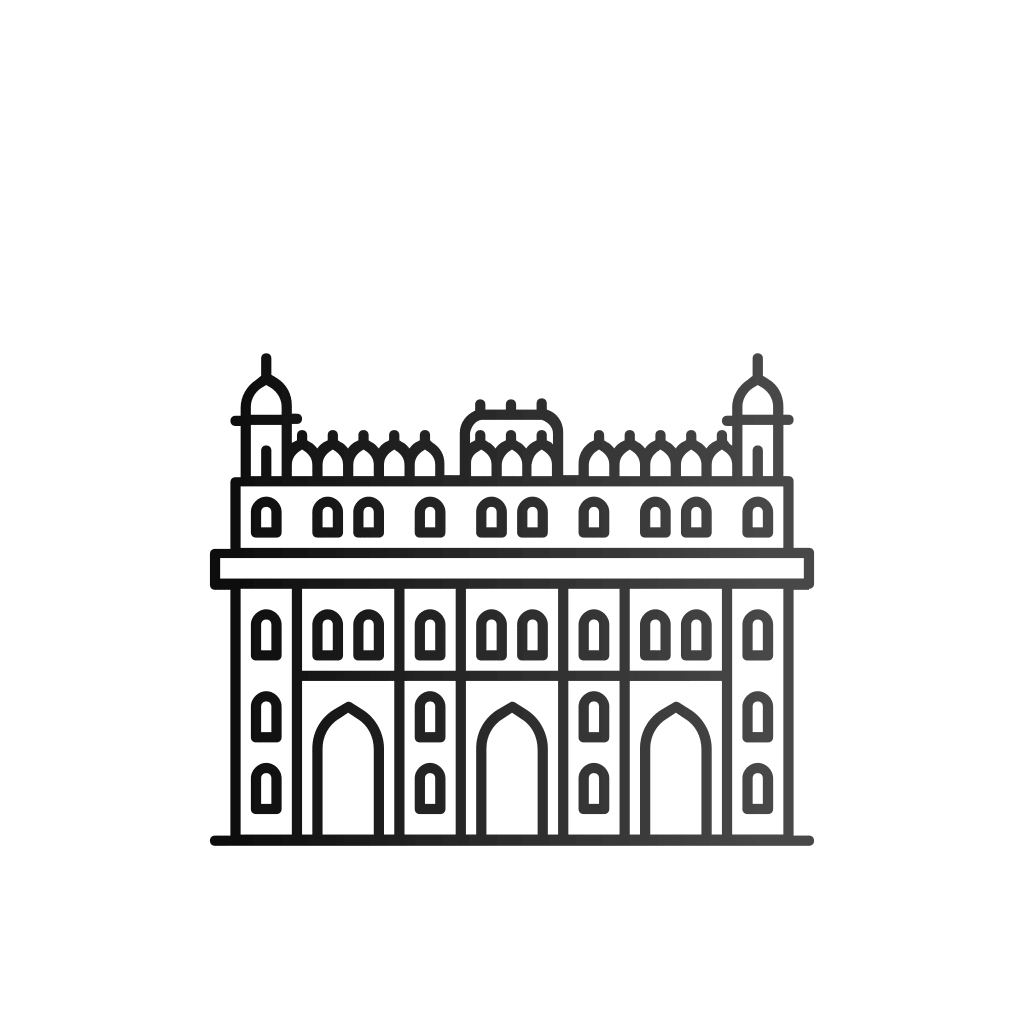 Pune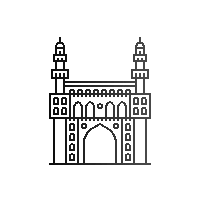 Hyderabad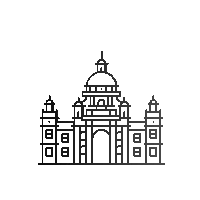 Coimbatore
Aircraft Maintenance Engineering (AME) in Ireland is recognized by European aviation law, as detailed by the European Aviation Safety Agency (EASA), and gives you access to real aircraft experience. You are required to have theoretical training: EASA Part 66 CAT A1 Technical Training, Certificate of Recognition plus Practical Training: 1 years' work experience in a Maintenance, Repair and Overhaul (MRO) or airline maintenance facility to become EASA qualified Aircraft Maintenance Engineer.

Aircraft Maintenance Engineering in Ireland is designed to bring students through the fundamentals of aircraft system design, human factors, maintenance practices and aviation legislation. A licensed Aircraft Maintenance Engineer can also perform sheet metal repairs and corrosion removal on an aircraft's airframe. On successful completion of the Aircraft Maintenance Engineering in Ireland, you will be capable of carrying out maintenance work on large commercial, private or cargo aircraft
Get all your doubts
clarified now for FREE

Thank you for choosing us
Our experts will get back to you at the earliest
or
Highlights of Aircraft Maintenance Engineering in Ireland
EASA qualified Aircraft Maintenance Engineers in Ireland are highly sought after due to the high standards of maintenance work and safety they must maintain. You are required to have theoretical training: EASA Part 66 CAT A1 Technical Training, Certificate of Recognition plus Practical Training: 1 years' work experience in a Maintenance, Repair and Overhaul (MRO) or airline maintenance facility to become EASA qualified Aircraft Maintenance Engineer.
The Aircraft Maintenance Engineering in Ireland offered by Atlantic Aviation Group covers Engineering plus an Introduction to Avionics, Aircraft Structures, Jet Engines and Systems. On finishing this programme, Apprentices are awarded the National Craft Certificate by Quality Qualifications Ireland and an Aircraft Maintenance Engineers Licence by the Irish Aviation Authority
The syllabus and examination standards are outlined in the EASA Part 66 regulation. The duration of the training is two years: 50% Theoretical and 50% Practical Training. The Theoretical training AME in Ireland is divided into 12 modules with a multiple-choice examination at the end of each module.
AME in Ireland covers a broad range of subjects including Air Frames and Jet Engines (with associated Mechanical and Avionics Systems), Aircraft Structures, Sheet metal and Composite Materials, Physics, Mathematics, Technical Drawing, Workshop Technology and Practice Avionics.
Below are the lists of Top University for Aircraft Maintenance Engineering (AME) in Ireland
| Top Universities for Aircraft Maintenance Engineering (AME) | Aircraft Maintenance Engineering Courses in Ireland |
| --- | --- |
| Atlantic Aviation Group (AAG) | EASA Qualified Aircraft Maintenance Engineering |
| Limerick Institute of Technology (LIT) | BSc in Aircraft Maintenance Engineering |
| Lufthansa Technik | BSc in Aircraft Maintenance Engineering |
Atlantic Aviation Group (AAG) offering AME in Ireland is one of Europe's leading independent MRO companies, and offers customers a complete range of solutions. As the Top University for AME in Ireland, AAG also offers aircraft maintenance & modifications, technical, engineering and design services, logistics and material solutions and international training and consultancy.

With over 50 years' experience and a highly technically skilled and experienced team, the Best university for AME in Ireland specializes in the provision of heavy C & D maintenance checks, bridging checks and major modifications. Serving airlines, leasing companies and VIP customers worldwide from the strategic location in Shannon Ireland, MRO is supported by extensive in-house shop capabilities and materials and logistics services
Heavy maintenance specialists
Boeing 737, 757, 767 aircraft
Modifications, upgrades & repairs
SB and AD incorporation
Component repair and logistics
Redelivery or transition between checks
Aircraft parking and storage
Apart from technical courses, Atlantic Aviation also offers aircraft maintenance services. When you need CAMO and technical services, you are in safe hands at Atlantic Aviation Group.Top AME University in Ireland provides a full technical support service for airlines, operators, leasing companies, MROs and manufacturers. Our expert technical team will fully manage your maintenance, technical and airworthiness requirements. With access to experienced licensed staff, you can be assured of a dedicated service from an operator that understands first-hand the needs of both the MRO and the operator.
Technical oversight & support
Aircraft asset management solutions
Part M CAMO approved
Acquisitions and lease management
Airworthiness directive and service bulletin review and oversight
Work order compilation, work pack delivery with post completion review
Maintenance tracking, updates and oversight
Maintenance programme creation, amendment and development
Record updates and storage
Entry Requirements for AME in Ireland
As entry requirement in AME in Ireland, you will need a 50-60% score in Mathematics and English in your bachelor degree which can either be in engineering, mathematics or aviation. In addition, completing any courses on Metalwork, Woodwork, Engineering, Physics or Physics / Chemistry can be add on to the other entry requirement in AME in Ireland. As part of the admission, you may have to take up an aptitude test in both general and mechanical reasoning. Along with academics, English language score is another mandatory entry requirement in AME in Ireland. You need to get a minimum of 6.0 in IELTS as the English language requirement for AME in Ireland
English Requirement for AME in Ireland
Simple as it can be, Ireland offers admit for the most important courses such as AME in Ireland at ease. There are no special exams or training to be taken as the entry requirement in AME in Ireland. If you have decided to go for the AME in Ireland, all you have to do is pass out with a minimum of 60% in your bachelor's degree and an eligible English language score. This could be an IELTS, TOEFL or PTE. The most sorted English score for AME in Ireland is an overall IELTS score of 6.
| Test | University |
| --- | --- |
| IELTS | 6 |
| TOEFL | 60 |
| PTE | 51 |
IELTS Requirements for AME in Ireland
Countries that require an English score for admit in Ireland mostly mention IELTS in their eligibility list. The minimum IELTS score for AME in Ireland is an overall 6.0. The exam will test your fluency and your level of communicating English in terms of ready, writing, listening and speaking. Though it sounds simple, practising for the IELTS exam can help you get the IELTS Requirement for AME in Ireland
TOEFL Requirements for AME in Ireland
Achieving the minimum TOEFL Requirements for AME in Ireland may not be a tough task for most students and for those whose medium of instruction was in English. Usually students looking to study abroad start preparing for their TOEFL and GRE, especially if it is inclined towards engineering. Other than Ireland, TOEFL is accepted by more than 10,000 universities and other institutions in over 150 countries, including Australia, Canada, New Zealand, the U.K., the United States, and all across Europe and Asia. TOEFL also assess your skills in English and comes up with a final score. The TOEFL Requirements for AME in Ireland is a minimum of 60.
PTE Requirements for AME in Ireland
The Pearson Test of English Academic (PTE Academic) is trusted by universities, colleges and governments around the world. It is the most unbiased proof of a candidate's English skills. PTE Requirement for AME in Ireland is a minimum of 51. During the exam, you will be tested for your reading, writing, listening and speaking skills in English. Since the exam can be taken online and delivers results more quickly, most students who have less access to exam centers, take up PTE for AME in Ireland
Tuition fee for AME in Ireland
The AME in Ireland is a two-year programme with theoretical as well as practical classes. Tuition fee for AME in Ireland is cheapest among all other universities that offer Aircraft Maintenance Engineering courses. The Tuition fee for AME in Ireland for 1 year is €11,820 which should be paid before you apply for a visa. Also, you need to show funds for the second year Tuition fee for AME in Ireland for your visa application
Salary of Aircraft Maintenance Engineers in Ireland
Aviation has a wide range of career options and the salary varies with each job role. The airline industry will see solid long-term growth over the next 20 years, with yearly passenger numbers climbing from 713 million to 1.3 billion creating more job opportunities. The salary after AME in Ireland would range anywhere between €34,000 and €54,000. Anyone starting off with a previous work experience would look for a better pay than their fresher counterparts, In that case, an experienced Aeronautical or mechanical engineer can earn a minimum of €41,000 as the salary of Aircraft Maintenance Engineers in Ireland
Top Companies For Aircraft Maintenance Engineers in Ireland
Ireland has around 115 active Enterprise Ireland-backed companies within the sector, including CAE Parc Aviation, The Botany Weaving Mill, Ohshima, Eirtech Aviation Services, Inflight Audio, Takumi Precision Engineering, Dawnlough, DPF and Eirecomposites.
Acumen
Eirtech
Bombardier Aerospace
Atlantic aviation group
Boeing
Aer Lingus Group
GKR Search and Selection
Ryanair
Babcok International
CAE Parc Avaition
Job Role of Aircraft Maintenance Engineers
Aircraft Maintenance Engineers (AMEs) are employed throughout the aviation industry. They are responsible for many types of aircraft. Engineers inspect, maintain, modify and repair air frames, engines and avionics. There is also a large amount of sheet metal repairs and corrosion removal on air frames during hangar visits.

Regular duties for an aircraft maintenance engineer include
Carrying out daily aircraft maintenance and overhaul programs, checking the condition of various aircraft and engines, and completing repairs and replacements.
Follow their organization's approved maintenance procedures, and they may be required to fly with aircraft as a flight engineer. These engineers should be able to direct the work of many air mechanics
An aircraft maintenance engineer must have an extensive knowledge of aircraft maintenance procedures and inspection systems, as well as aircraft materials/parts and regulations governing their compatibility with registered aircraft. They must be able to select and/or record data for aircraft and be knowledgeable of measuring instruments and test equipment. Knowledge of safety precautions and fire prevention is also necessary

An aircraft maintenance engineer must have an aircraft maintenance engineer's license, as well as several years of training on the job as an air mechanic or trades helper. A combination of technical school and on-the-job training totaling three years may also be accepted.
Professional Bodies Related to Aeronautical Engineering in Ireland
Aircraft Engineers
Institution of Engineers Ireland
Federation of Aerospace Enterprises in Ireland (FAEI)
Irish Aviation Authority (IAA)
Royal Aeronautical Society
Get list of eligible universities
for your profile - FREE!

Thank you for choosing us
Our experts will get back to you at the earliest
or